World Rally Championship teams are demanding more progress from the WRC Promoter - despite live coverage and a big hike in television coverage in the UK.
The teams refused to allow the commercial firm to install cameras in their areas of the service park on last week's Monte Carlo Rally, citing the late nature of the arrangement and potential legal issues with constant filming.
The cameras are central to the promotion company's plans to run live coverage from the service park throughout the day.
Teams have written to the promoter formally outlining their issues as both they and individual rally organisers have been angered by a hike in fees required to be part of the WRC this season.

Kubica leads the heroes of Monte Carlo
Volkswagen's Jost Capito admitted to further frustrations over promotion.
"It's very difficult," he said. "We asked for the list of [television] broadcasters for this year and we didn't get any answer except for the UK and we know what is happening in Germany because we did it ourselves.
"I can't really see any progress. We don't know, is it a lack of communication?
"At the moment, the manufacturers are doing quite good promotion..."
LEGAL WORRIES OVER SERVICE PARK CAMERAS
Citroen's Yves Matton said there were legal implications to the service park camera issue.
"We have to respect private lives," he said. "We agree [with having cameras] when the cars are in service, but not all day.
"There are laws inside our company - people who are working for us will ask why we are putting cameras there.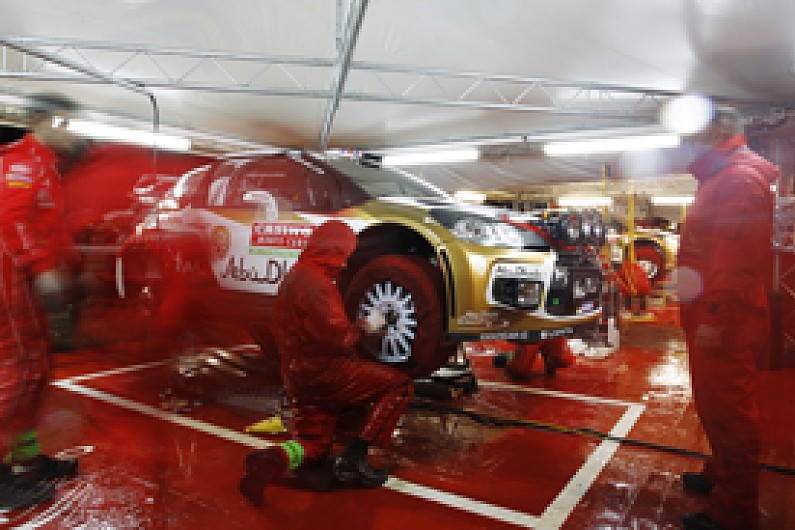 "We are not against this, but they asked us two days before the rally to put the camera in and we need a global agreement before we go forward with that."
WRC Promoter head Oliver Ciesla declined to go into any details of his discussions with the team, beyond stating that they remained constructive.
At the end of last season, Ciesla outlined a multi-million pound, three-year strategy for the promotion of the WRC - the first part of that being this year's introduction of large-scale live television coverage.
One WRC Promoter insider said: "It's costing millions of pounds to get live television coverage up and running this year and the teams ask what we're doing... don't they watch the television?"