Scott Speed might have wondered where and when his career had gone so wrong. Flying over a muddy jump with a bin liner stuck to the front of his Ford Fiesta, the rear bumper dangling precariously.
This was a long way from the precision engineering of Red Bull and Formula 1.
But, actually, everything was about to go absolutely right for the Californian.
Speed's gold medal in last weekend's Brazilian X Games was as unexpected as it was, well... unexpected. Here was a circuit racer who'd never stepped into a rally car before. Never driven one on the loose. Never jumped one. And certainly never traded paint with another one.
Everything changed for Speed last weekend.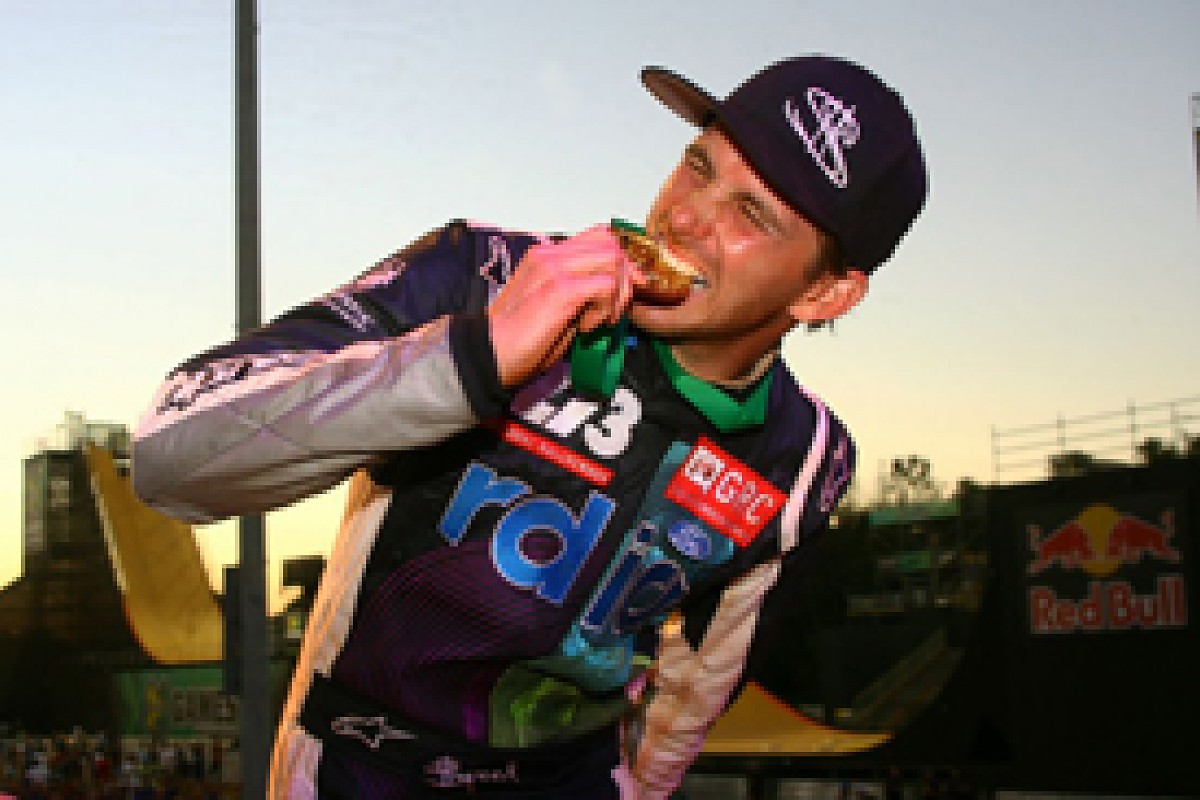 Speed found instant success in X Games rallycross
But, what about you? Did everything change for you last weekend?
What do we think of rallycross? I've always enjoyed watching rallycross on television, but I've never considered it too seriously. Until now.
Whichever way we turn at the moment, it seems to be all about rallycross.
Petter Solberg's talking of nothing else; it's reckoned to be tickling the fancy of last year's X Games gold winner Sebastien Loeb again. Volkswagen's keen to extend its riotous dominance of the globe's gravel to going around in circles.
And then there's the American contingent: Ken Block, Travis Pastrana and Tanner Foust. And on the evidence of last weekend, it's not hard to see why the future of rallycross is looking so good.
And that speaks volumes, because last weekend was a bit of a shambles.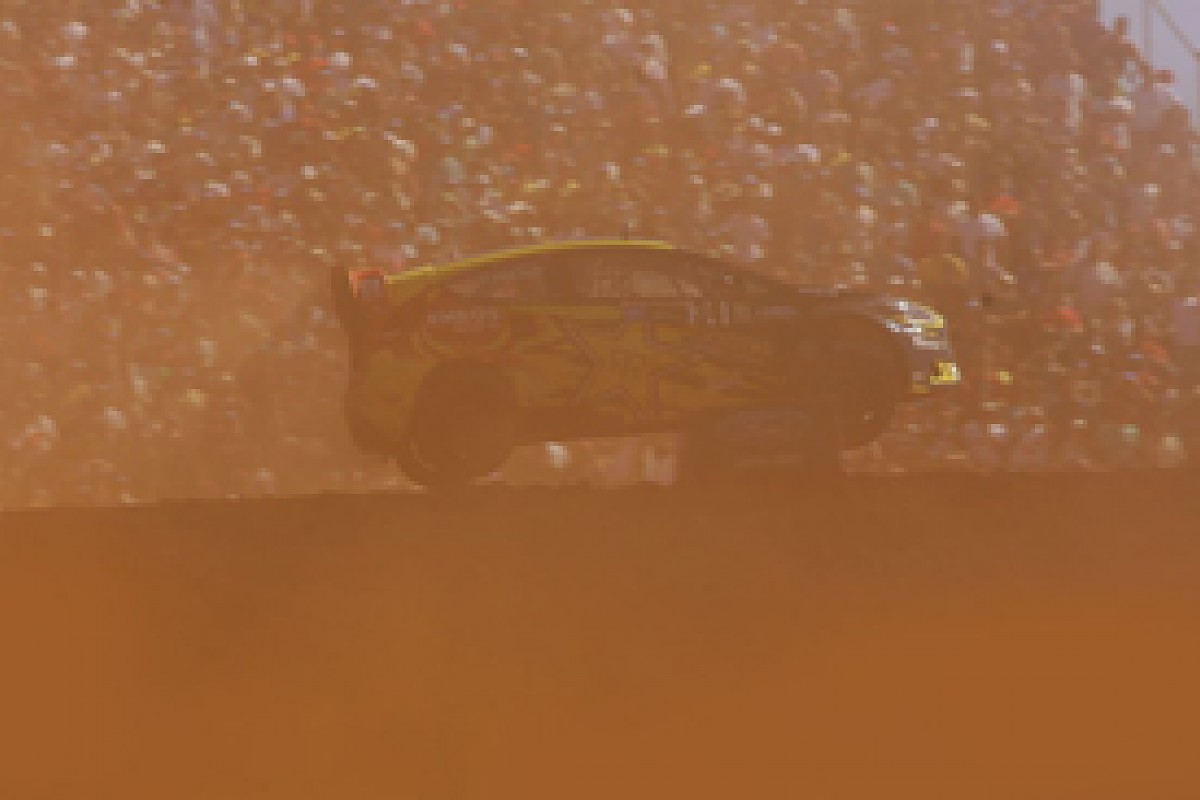 Somewhere in this dust cloud is Tanner Foust
What did the organisers think would happen when they created a dirt track in a sunny place, then ran cars over the top of it? I was surprised at the surprise that the dust arrived...
And then there was the performance of the cars. Don't get me wrong, I love sideways as much as the next man, but running cars with grooved slicks on that surface was just a little bit pointless. Or the pointless bit was the 450 or so unused horses in the boot of each car. With grip at such a premium, was there any real reason in having 600-plus bhp at the disposal - apart from to rocket them all off the line on the half-mile circuit's only short stretch of asphalt?
And that kind of worked against them in the first corner of the final, when the drivers finally understood that - in the same way that I can't thread this laptop through the eye of a needle - 10 cars aren't going to fit into the same apex.
Last weekend was rough around the edges. But I'm afraid that's what rallycross is; it's brute force, brake horse power and duct tape.
But it's also a massive test of skill and bravery. Anybody who lined themselves up on the inside of Martin Schanche at a modified Paddock Hill square-right before squabbling their way along Tumbledown Hill would know all about bravery. If they made it out of the lap still ahead of Mr Rallycross, then, clearly, they knew a thing or two about skill as well.
Rallycross, we're told, mostly by those younger than you and I, is ticking the boxes of the new generation of motorsport fan. The short, sharp format keeps their attention long enough and then delivers the kind of digestible, bite-sized, bullet-point nuggets for a report in 140 characters. It's the perfect fit.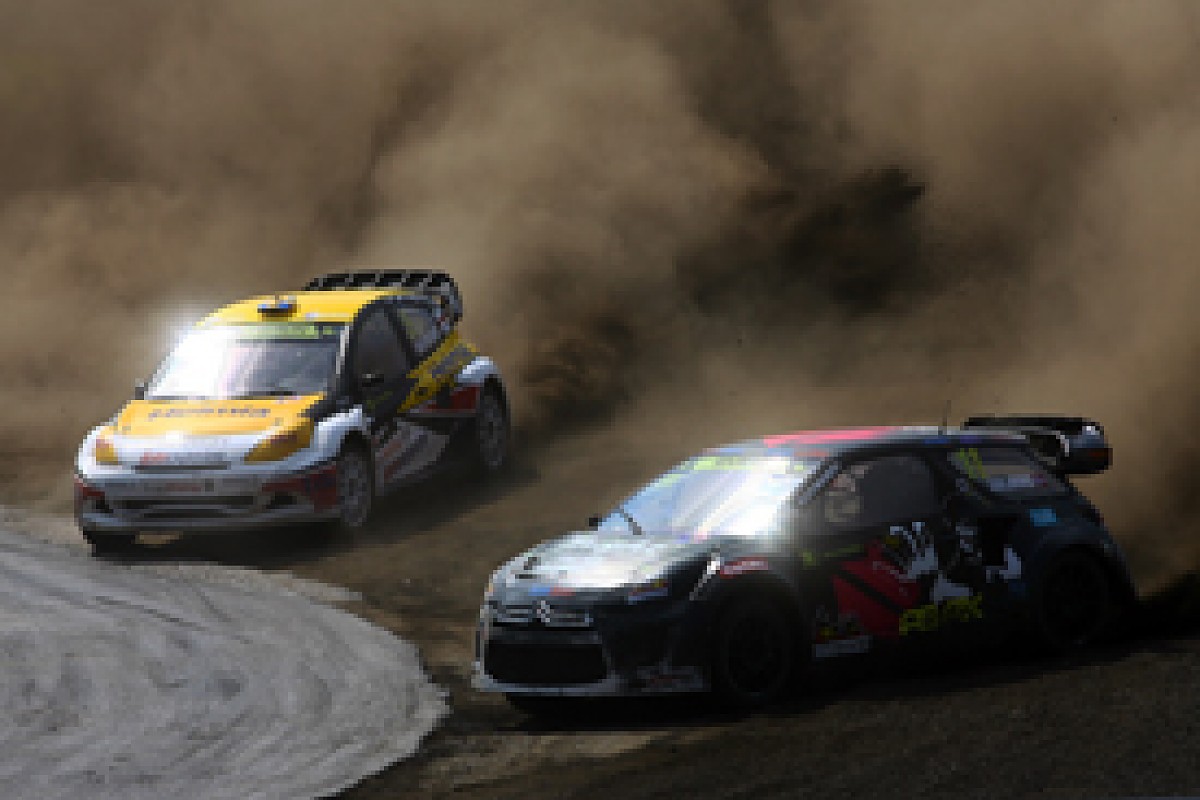 Solberg has swapped the WRC for European Rallycross this year
I agree with all of that, but also find it slightly insulting. I thoroughly enjoyed the European Rallycross Championship opener at Lydden Hill and last weekend's
dust-fest by the waterfall. And here's the thing, I still read newspapers, magazines and even books!
Rallycross is an advancing form of motorsport. That it fits into the modern world's media requirements is great news - and undoubtedly helps underwrite its commercial future - but let's not be blinkered enough to think that just because you like Twenty20, you're not glued to a five-day, drawn test match as well. I know I am.
The other reason last weekend's rough-edged racing was utterly tolerable was because it was in the right place at the right time. That Brazil is at the front of the BRIC economic ideal puts it at the top of a car manufacturer's wish list, along with Russia, India and China.
Brazil had long been touted as the next possible new event in the World Rally Championship, but it now appears to have been overtaken by China.
The FIA's rally director Jarmo Mahonen recently took a trip east and then a few hours (by plane) north from Beijing for a nose around the Gansu region. There's a rally there in July and, if that one goes well, it could be on the bill for next year's WRC - meaning we would start to put the world back into the World Rally Championship.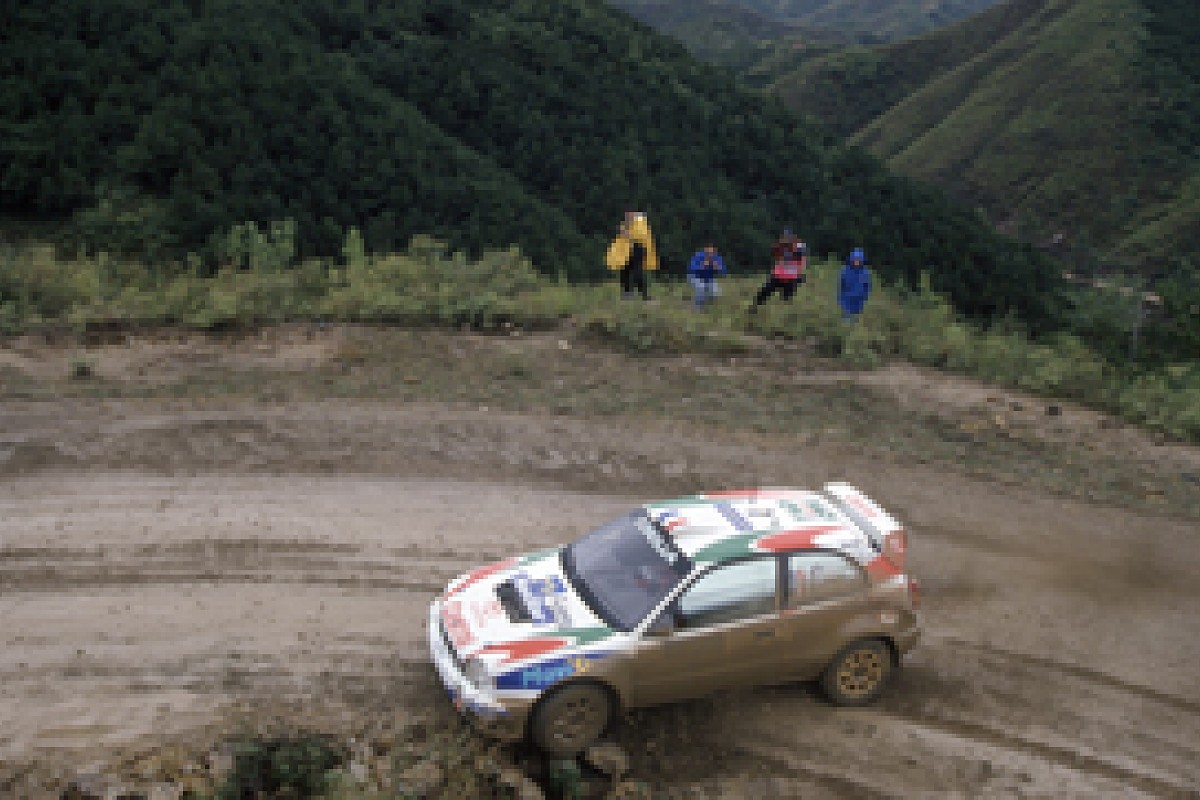 China made its one and only WRC appearance so far in 1999 © LAT
An increased number of rallies outside of Europe is going to be bad news for some of those inside of Europe. Ultimately, we're told, there will only be room for seven events on this continent of ours. Just as 10 cars wouldn't fit around the first corner in Brazil on Sunday, so 10 rallies won't fit into seven calendar slots.
And we should really make that nine rallies and six slots - because the Monte Carlo Rally's not going to be going anywhere soon.
And neither should it. Especially not now Gap's been announced as a replacement for Valence. The Monte's going back to the mountains and back to Monaco. Common sense has finally prevailed, although I will miss the beautiful food and monstrous fever found at Bistrot des Clercs, the only place to eat in Valence during rally week.
In moving back to the Monte's heartland, the Automobile Club de Monaco has pretty much bagged its spot as the championship's opener from here until the end of time.
The Monte is absolutely one of my favourite rounds and in the coming weeks I'll explore a little more about Gap and why we don't mind it. Another topic to tackle will be the hot list of six European rallies that deserve their place at the table.
But in the meantime, I'm heading back to YouTube for some more speed from Speed. That last-lap joker was a classic.
Rallycross: it's the future, you know.