Which is better, 10 from 16 or eight from 13? No doubt somebody can do the maths and tell me the numbers. In all honesty, it doesn't matter; Sebastien Loeb's win ratios from 2005 and this year are both astonishing.
The one person who probably won't be able to give us the numbers is the man himself. For someone who has won 62 rounds of the world championship - more than twice that of anybody else - Loeb is fantastically relaxed about his records.
"Sometimes I ask him," said team principal Olivier Quesnel, "I will say, 'hey, Seb, how many did you win now?' And he will shrug his shoulders. He's not sure."
There was further evidence of that in Britain when Loeb quietly collected another record.
"Is that right?" he asked me at the final control of last week's Rally GB. "I scored points on every round this year. That's the first for me."
Indeed it is. Two years ago, Mikko Hirvonen became the first driver to score points on every round and last year the Finn only just missed out on a podium on every event when his engine failed in Argentina. But this is the first year that Loeb has not retired on one of the 13 rounds - and he only missed out on his own podium clean sweep because he was fifth in Japan, while setting up his dream finish on the ensuing Rally de France.
Once again, Loeb was untouchable in Wales. But this time the fight was a little bit tighter. Petter Solberg took Loeb to the wire in one of the most exciting Saturday's in the history of the event. The pair were locked in an intense battle over the Epynt military ranges and surrounding woods for nine stages and 86 miles (139km). And, at the end of a ferocious day's sport, the result was a net gain of three seconds to Loeb.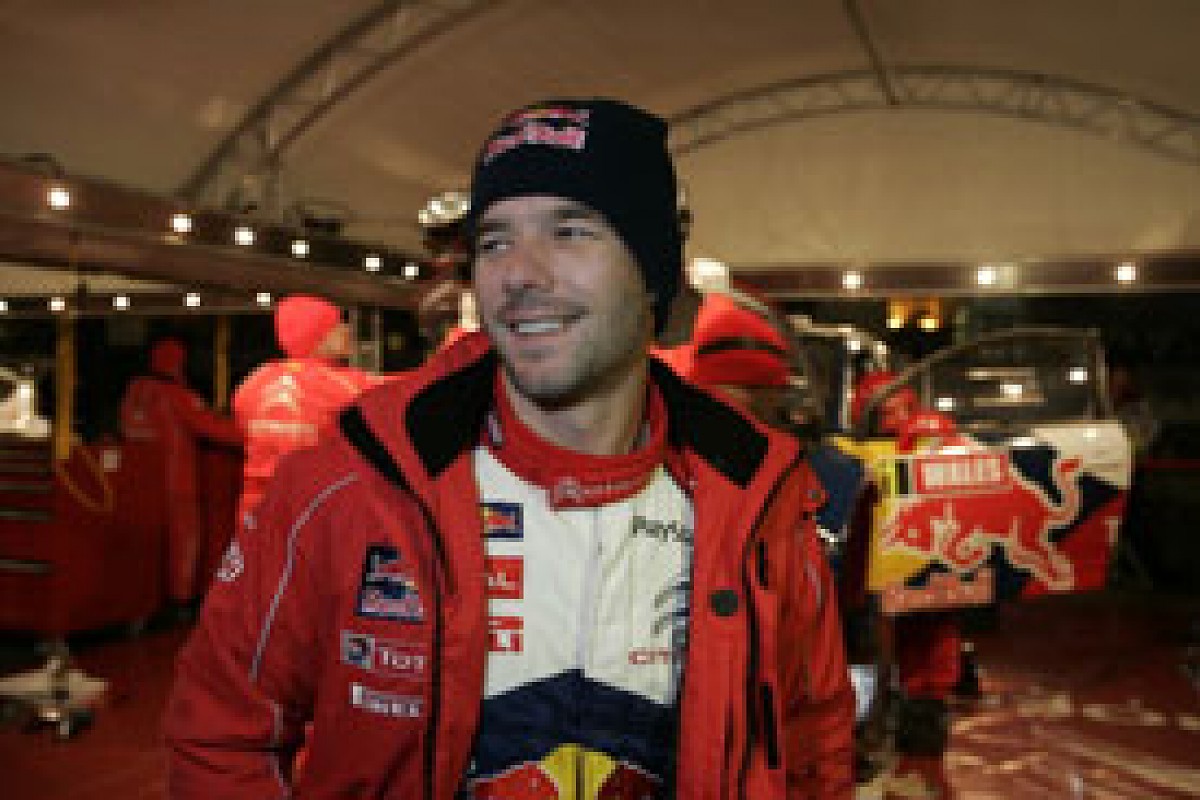 Sebastien Loeb © LAT
There's no doubt Loeb had been pushing. As we'd seen in Spain a fortnight before, there's no room for sentiment where Sebastien's concerned. He'd been widely expected to gift Dani Sordo a pay-back victory for being his wingman for the past four years in Catalunya, but instead he just marched on to a 61st victory. And there was no way he was going to roll over for Solberg in Britain.
Solberg, understandably, made much out of his gear selection problems on the opening day.
"I could," he said, quietly, "have been leading at the end of the day. I think I should have been."
But he wasn't. Loeb was. And Loeb, buy his own admission, hadn't had the greatest of days. Certainly in Hafren, first thing Friday, Loeb was out of his comfort zone. Or he was being asked to get out of it. He politely declined, swallowed the loss of a few seconds and prepared to push where he felt he could.
The surface in Hafren was ever-changing, giving Loeb zero useable feedback on where the grip was and how much of it there might be. He didn't like it.
"You come to one corner and the car is gone," he said. "There's no consistency at all."
I found this rather mystifying from a man who has made the Monte Carlo Rally (an event all about inconsistent conditions) his own.
"No, no," said Loeb. "The difference with Monte Carlo is that my car is always under control. Here it was difficult."
And, if you want to see what can happen when you keep pushing in difficult conditions, take a look at Sebastien Ogier's premature end to the season. He rolled off the final left-hander in Radnor on Saturday, once again, trying - and failing - to keep up with Loeb.
So, it was down to Solberg to keep pushing. Even at 4.8 seconds going into the final day, there was a feeling that it was enough for Loeb. The Frenchman had made two mistakes on Saturday (an overshoot and a spin), a pretty rare occurrence for him. But third mistakes are like hen's teeth where the Frenchman's concerned: non-existent.
As Loeb stretched his lead through Sunday, the same conspiracy theorists who had been talking about a secret plot within Citroen to force Loeb to stand aside to allow Solberg to win, thereby ensuring he would buy a DS3 WRC next year had changed tack. The thinking was now that Solberg had slowed down to allow Loeb to win the final ever two-litre round for World Rally Cars, and as a thank you Citroen would be lining the Norwegian's pocket with 50 pieces of silver. Or a DS3 WRC.
Was either true? Nobody knows. Both have a modicum of plausibility to them, but I'd prefer to remain a naïve sports fan: Loeb beat Solberg, end of story.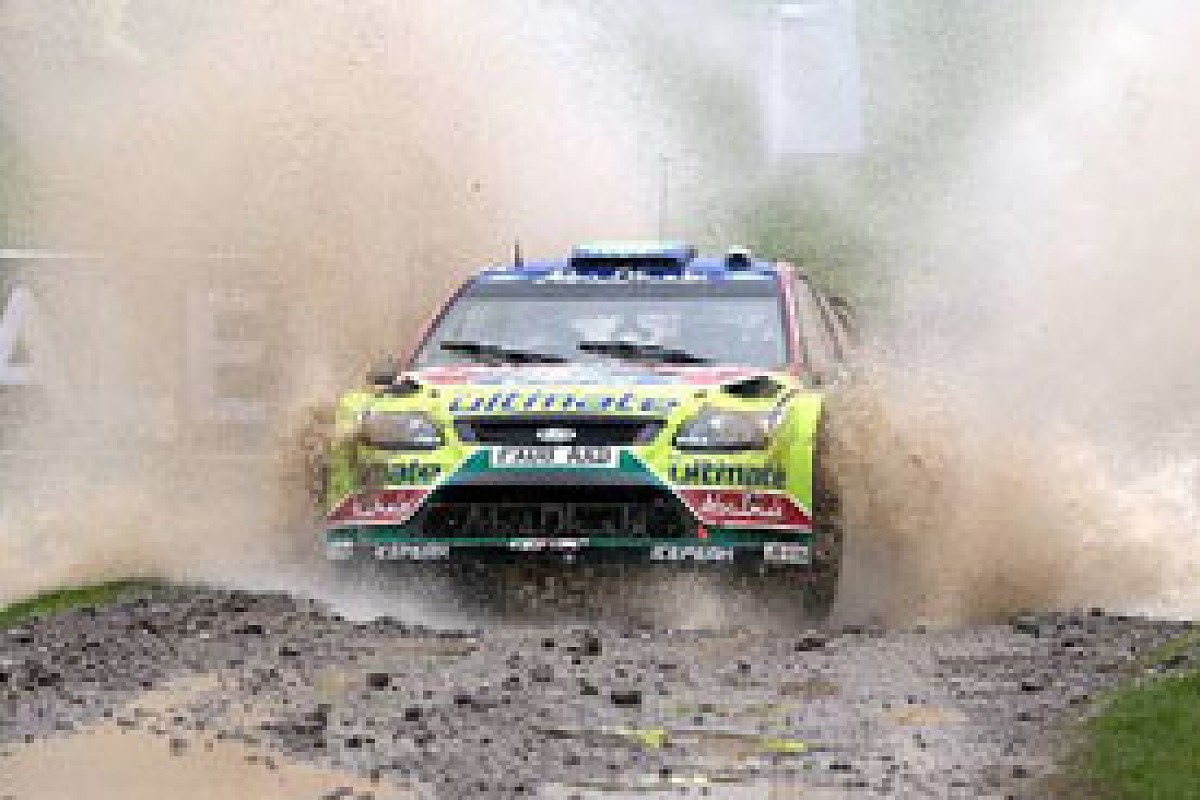 © LAT
It was a huge shame that Jari-Matti Latvala missed out on another thriller of a battle. Having won two of the most exciting rounds of the World Rally Championship ever (New Zealand and Finland) this season, it would have been great to see the Ford driver in the mix over the weekend. But it wasn't to be. A misted screen and a bank combined to knock a Pirelli from a rim and the Finn from the top of the standings.
Fortunately for Ford, Latvala's demise and subsequent fightback appeared to wake the slumbering superstar that is Mikko Hirvonen. This has been a troubled year for the man who was just a point away from ruling the world this time last season, but engaging in a scrap with his team-mate over the weekend did bring back a bit of the old Mikko. Let's hope he's back for good in time for Sweden next year.
Congratulations also have to go to Xevi Pons and Armindo Araujo, who won the Super 2000 and Production Car World Rally Championship titles in Wales.
But the biggest congratulations have to go to Pirelli. After three years of supplying control tyres, the Italian firm is taking a sabbatical next season. The bright yellow trucks are hoping to return in 2012, but it's ciao for now. I don't know much about tyres, but, from what I have seen since the start of 2008, those Scorpions and PZeros have been pretty puncture-proof.
Those top-quality boots and the espresso will be sorely missed in 2011.