The Citroen Junior Team topped and tailed the top 10 of last week's Rally of Portugal. Countless words have been written about Sebastien Ogier, who finished first in Faro. Not so many will be read about Kimi Raikkonen at the other end of the leaderboard.
Having committed plenty of paragraphs to the C4 WRC driver who hasn't won a Formula 1 World Championship, I'm now going to redress that balance.
It's amazing how quickly the rumblings of discontent have come in the case of Raikkonen. Certainly, he hasn't come in and set the WRC alight, but was it really sensible to expect that? Of course it wasn't.
What Raikkonen has done is a solid and sensible job. He's made the odd mistake here and there, his Mexico shunt being the biggest of these, but last week's Rally of Portugal was another example of him doing the spadework for what will, hopefully, be his home for the next few years.
Raikkonen said from the start that he would be driving for a finish on the Algarve. And that's what he did. He'd been out of the car for more than a month and had never competed on the event before. And, believe me, having driven some of the stages, there's nothing straightforward about the Portuguese roads.
In many ways, making pace notes for Portugal is more difficult than somewhere like Finland; there's crest after crest with corners often coming on or just after them. And no tree line to follow. Round six was undoubtedly the biggest challenge of Raikkonen's note-making ability yet.
And, more importantly, it was only the seventh time he'd ever done that on a round of the WRC. That's the bit which, for me, highlights Raikkonen's efforts. He remains a novice in the sport, but because he's succeeded at the highest level in something else with four wheels around him, there's a natural expectation that he's going to hop into a World Rally Car and do the same thing.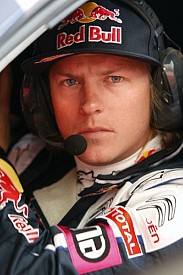 Kimi Raikkonen
Forget it.
I've talked to a few of the older fellas in motorsport about Raikkonen and they're baffled by the relative lack of pace from the former Ferrari driver.
"He's no Jim Clark, is he?" was the classic line from one.
How on earth can you try to answer that? Of course he's not. The Lotus Clark drove in 1963 and 1965 was an uncomplicated motor racing machine. Raikkonen's 2007 Ferrari probably has more in common with the Space Shuttle than Clark's V8-powered 25. Switching from the Lotus to a Ford Cortina for the 1966 RAC Rally was considerably easier than what Raikkonen's trying to do.
When Clark came close to winning Britain's biggest rally, the car he was using bore little resemblance to the one he'd used to lap some of the world's finest circuits. But the similarities were considerably stronger than between Kimi's Ferrari and the C4.
Raikkonen's faced with a myriad of differential maps and a plethora of bump and rebound damper options and that's before he's even scratched the surface of what the current World Rally Car is capable of. For Clark, the car set-up options wouldn't have stretched much beyond having the windscreen wipers on or off.
I'm absolutely in no way undermining what Clark achieved. How could you? He was a genius behind the wheel of everything he stepped into. My point is merely that you can't compare generations. It just doesn't work.
One thing is for sure, though: Raikkonen's talent, commitment and bravery are beyond question. Those who are thinking he hasn't got what it takes to barrel a Citroen down the road as fast as Loeb or Ogier should a) wait a season or two and b) give a damp Eau Rouge a go flat in top.
And another thing is absolutely for sure: Raikkonen is hating his lot right now.
He walks around the service park with his trademark set-up of Red Bull cap hunkered down over big dark shades, not really wanting to talk to the world. Why would he want to? People want to know why he's not winning. People tend to ask stupid questions and he has no interest in giving the uneducated the time of day. They don't get it. They never will.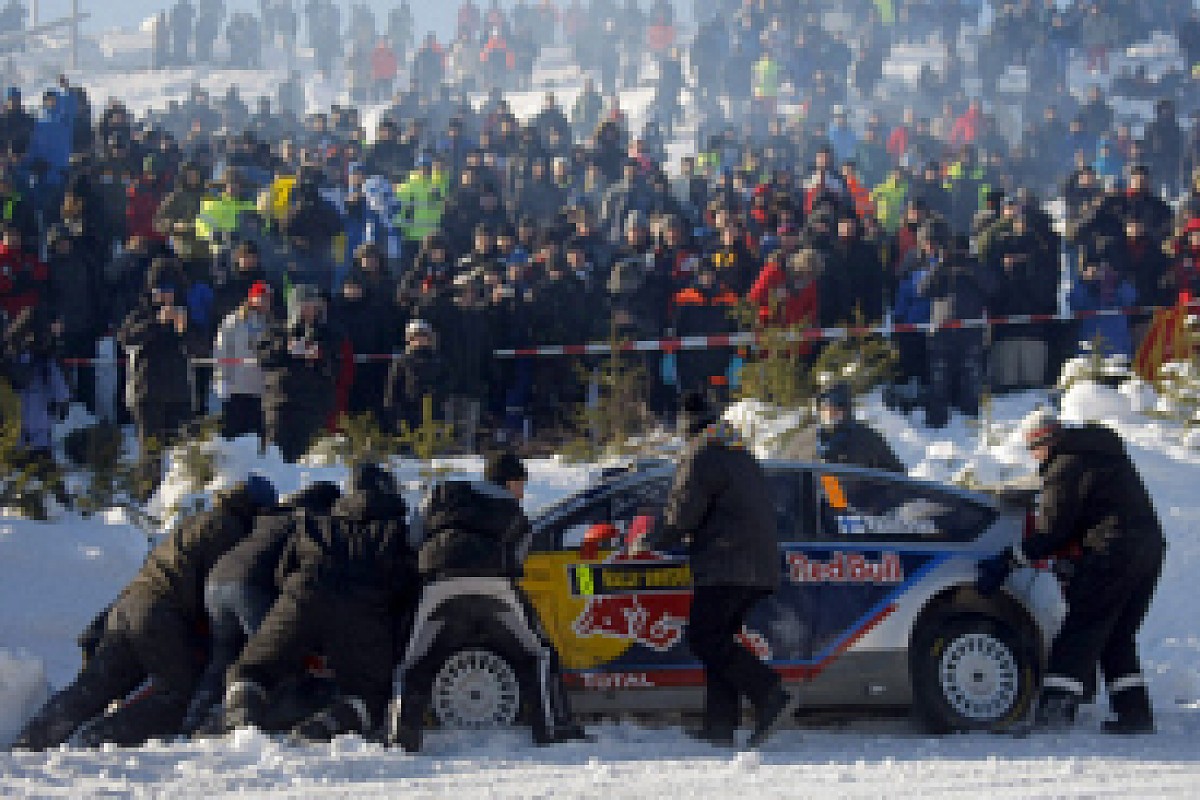 Kimi Raikkonen © LAT
But underneath the hat and behind the sunnies is a desperately determined driver. You don't become world champion without massive commitment and an extraordinary talent. Raikkonen has both. He's forgotten neither. And, with more time in the Citroen C4 - and hopefully the DS3 WRC next year - his time will come to emulate Clark.
The next generation of World Rally Cars, coming for the start of next season, could really suit Raikkonen. Devoid of many of the mechanical, electronic and hydraulic aids packed into the current motors, the 2011-spec WRCs will be built for drivers.
And, irrespective of where he finished in Portugal, Raikkonen remains one of the finest drivers ever to grace the globe.
Keep the faith.