Toyota has been hit with a second weight penalty ahead of this weekend's opening round of the 2019/20 World Endurance Championship at Silverstone.
The minimum weight of the Toyota TS050 HYBRID has been raised by 14kg under the Equivalence of Technology regulations for the four-hour race on Sunday.
The move follows an increase of the same amount before last month's official pre-season WEC prologue test at Barcelona.
A 932kg minimum is now in place for the Toyotas, which means they will be 54kg heavier than the 878kg at which they raced before the Fuji round of the 2018/19 WEC last October.
A statement from the technical delegates of WEC promoter the Automobile Club de l'Ouest and the FIA explained that the move followed an analysis of the prologue, at which the fastest Toyota outpaced the best privateer by just over two tenths of a second.
"During the prologue, we conducted some analysis on cars which will compete during season eight," it read.
"The primary goal of the EoT is to ensure that each technology competing in LMP1, both hybrid and non-hybrid, has the same performance potential.
"In light of data gathered in July in Barcelona, particularly regarding the hybrid cars, we decided to rework the EoT to ensure that we are leaning towards this broader target."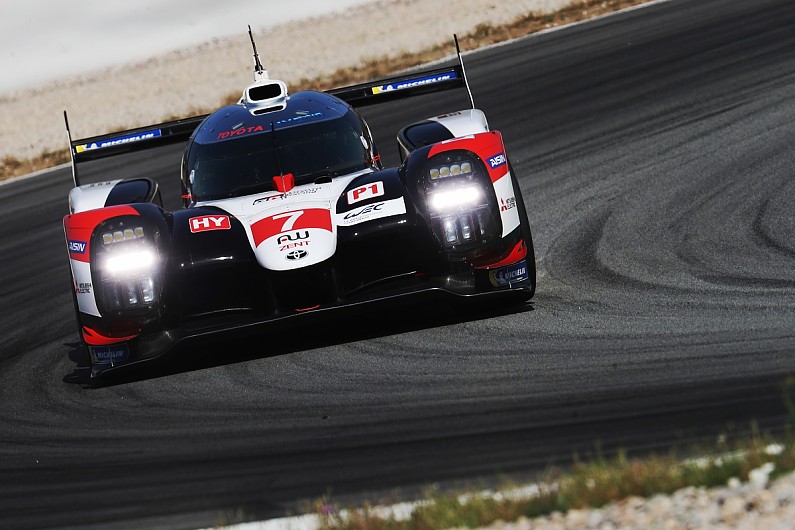 A system of success handicaps is being introduced in the LMP1 category for the coming season and the statement talked about the need for a "good EoT baseline".
Toyota vs the non-hybrids
"After careful examination, we decided that an adjustment of the baseline established for Barcelona was needed," it continued.
No comment was available from Toyota, which has agreed to all previous weight increases for the TS050.
The length of refuelling stints for all P1 cars has also been equalised for all WEC races in 2019/20 and non-hybrid cars will be able to refuel in one second less than the hybrids to negate the Toyota's advantage in leaving the pits on electric power.
Watch the Silverstone WEC round live on Motorsport.tv