Toyota team boss Rob Leupen has hit out at SMP Racing as it leaves the World Endurance Championship's LMP1 category after just one season.
SMP had appeared on the initial entry list for the new season but then withdrew its two BR Engineering BR1s, following its third place finish at the Le Mans 24 Hours.
Rebellion has slimmed its entry to one car and the addition of two Team LNT-run Ginettas means there is just five LMP1 cars for the start of the 2019/20 season.
SMP was a vocal critic of the Equivalence of Technology rules during the 2018/19 WEC superseason and vetoed a plan to introduce a new Michelin tyre aimed at making the LMP1 privateers more competitive at Le Mans.
"It's not really a surprise," Leupen told Autosport at the pre-season WEC test when asked for his opinion on SMP's withdrawal.
"I didn't expect it to be SMP, I was more expecting Rebellion [to quit] because there it's the same complaints.
"On the one hand, I think it's a shame that they are not here anymore, but what were their expectations? They were promised the chance of a quick win but you can't just show up and start winning. You pay your dues like we did. We paid a lot.
"SMP lost six laps on us at Le Mans, but plenty of that was down to them because their pitstops weren't quick enough. You can complain, but those laps lost as a team you will never get back through EoT or whatever in the regulations."
Toyota has agreed to a new system of success in the form of handicaps to help close the performance gap between the TS050 HYBRID and its LMP1 rivals.
Part of that push includes Toyota giving up its one-lap advantage in stint length and agreed to slower refuelling stops.
Leupen believes SMP "actually got what they wanted" with the new rules and is expecting Rebellion to compete for wins on merit this season.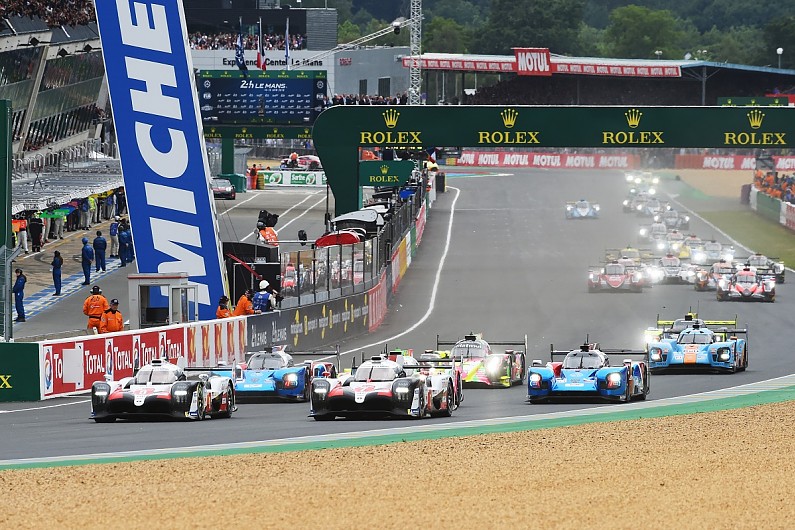 "I think they [Rebellion] can start winning races if they put together a good race," he said. "We don't get an extra lap, we will refuel more slowly and lose all the advantages of the hybrid, apart from the ones on the track.
"We accept it, but Rebellion or Ginetta will have to perform to a high level, as we do, to win. That's how it should be, there shouldn't be cheap wins.
"It's good for our team because they managed to play it safely last year. Now they will feel the pressure again. The drivers will also make a difference."
Leupen does not believe Toyota is responsible for SMP leaving the WEC but believes it is in the manufacturer's interest to ensure LMP1 is attractive.
"It's partly our responsibility to have a good championship with good racing and not race by ourselves with two cars," he said.
"We can dominate and lead by six laps but for us, it's nicer to have more actual races.
"We're accepting this for the championship, not for any individual privateer team. It is a solution for everyone and shouldn't be seen as us doing a favour to one or two teams."
When contacted by Autosport, a spokesperson for SMP said the team believed Toyota was only interested in its own "spectacle" instead of genuine LMP1 competition.
The spokesperson said: "We were never promised a win, but we were thinking that within one category each car should be allowed by the regulations to win, but this was not the case at all.
"One team was officially granted an advantage, it was written in the regulations that a hybrid car must have a lap time gap, and that their race stints must be longer. This non-equivalence was upheld through the whole season.
"Our team did a great job and we had great on-track competition with Rebellion while Toyota was doing its spectacle, which has nothing to do with the essence of racing."