Rebellion and Ginetta will each run two cars at the this month's World Endurance Championship pre-season test despite not committing to field both their entries in the full series.
The two Rebellion-Gibson R-13s and the pair of Ginetta-AER G60-LT-P1s on the original entry for the 2019/20 WEC announced last month are listed to take part in the prologue test at Barcelona on July 23/24.
But both LMP1 privateers teams have yet to make a commitment to have two cars on the grid for the opening round of the championship at Silverstone on September 1.
Their entries for the prologue have been confirmed in the wake of SMP Racing's announcement that it will be ending its LMP1 programme after a single season and that it will take no part in the WEC in 2019/20.
Rebellion boss Calim Bouhadra stated at last month's Le Mans 24 Hours that the Swiss entrant was still evaluating its programme for 2019/20 and wasn't in a position to confirm that it would run two cars.
An official comment was unavailable from Rebellion, but sources indicate that it has still yet to make a decision.
No drivers are listed alongside its entries for the Barcelona test and it is understood that it will try out a number of new drivers over the course of the two days.
Ginetta is in a similar position, though boss Lawrence Tomlinson stressed that he was still working towards having both G60s racing in the full eight-race championship.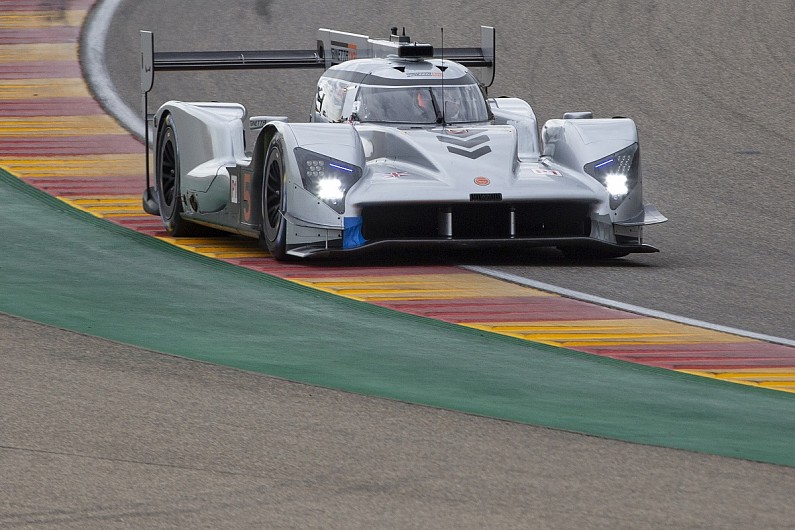 The British constructor filed two entries for the 2019/20 WEC under its Team LNT banner, but has stated that its aim is to place the cars with a customer team or teams.
"All I can say is that we will have two cars at the prologue and then we will take it from there," Tomlinson told Autosport.
"Our fallback position has always been to have Team LNT running one or more of the cars."
He said that he was still working with potential customers and didn't rule out having one in place to work alongside the in-house Ginetta team in time for the prologue.
"Things always go down to the wire, but I can't say much more about it," he said.
Only Ginetta test drivers Charlie Robertson and Mike Simpson are listed on the entry for Barcelona.
Ginetta is continuing its pre-season development programme with the AER-engined G60 at Paul Ricard this week in a test shared with Toyota.
The G60 is returning to the WEC for the first time since Le Mans 2018 after which Ginetta's deal with Chinese entrant CEFC TRSM Racing broke down.
Aston Martin Racing will take only one GTE Pro class entry to Barcelona.
All four regular drivers will share the solo Vantage GTE. The absence of one Aston means that 30 of the 31 entries for the 2019/20 WEC will be present at the prologue.