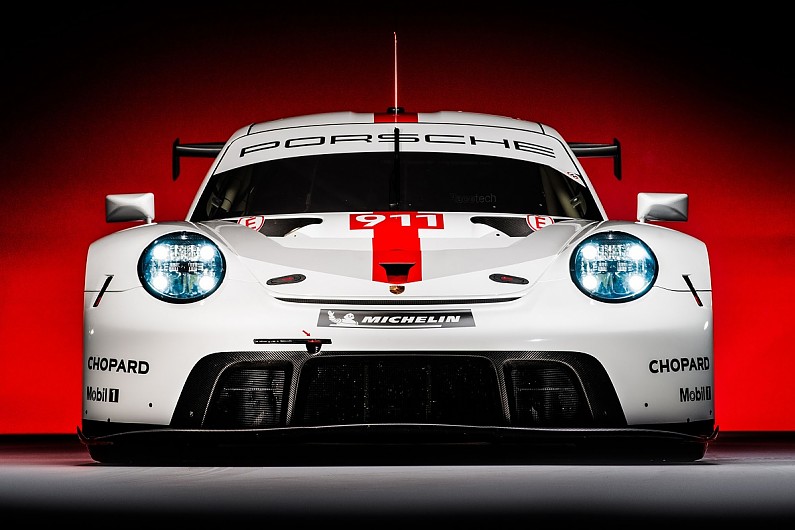 Porsche has revealed a revised 911 RSR that will race next season in the GTE Pro class of the World Endurance Championship and in the 2020 IMSA SportsCar Championship.
The manufacturer revealed the new car, based on the latest 991.2 version of the road-going 911, at the Goodwood Festival of Speed on Saturday.
It replaces the 911 RSR that was introduced in 2017 and will make its race debut in the opening round of the '19/20 WEC season at Silverstone on September 1 after an extensive test programme that commenced last August.
Porsche GT motorsport boss Pascal Zurlinden said that "95% of the car is new" in relation to its predecessor, which sealed the 2018/19 WEC manufacturers' title with the help of victory in the Le Mans 24 Hours last year.
"Our engineers noticed room for improvement in a number of areas," Zurlinden added. "We have made significant progress in the development of our car for the next three-year homologation period, especially in the complex areas of driveability, efficiency, durability and serviceability.
"The only components that we've kept unchanged from the predecessor are the headlights, brake system, clutch, driver's seat and parts of the suspension."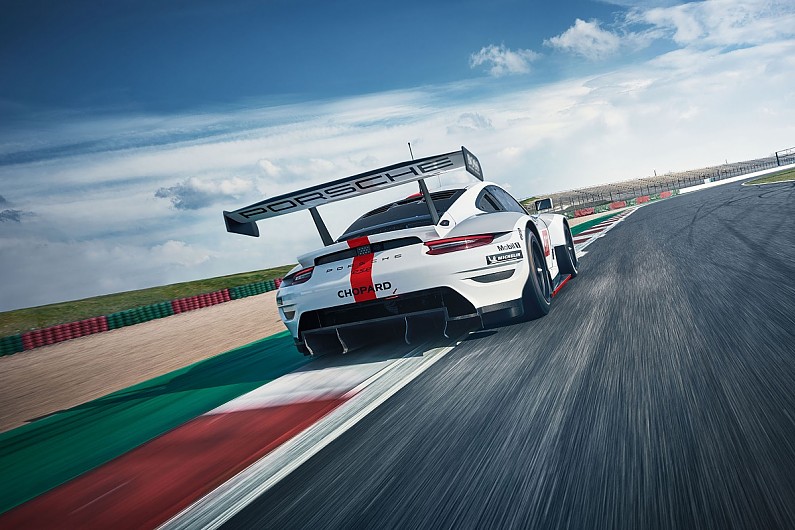 Kevin Estre and Michael Christensen will defend their WEC title next season in the #92 911 RSR, while Gianmaria Bruni and Richard Lietz will once again team up in the sister #91 machine.
Porsche's CORE Autosport-operated IMSA squad, which currently leads the GT Le Mans class standings, will give the new car its US debut in next January's Daytona 24 Hours.
The existing car will race on in the WEC during the 2019/20 campaign in the GTE Am class before the new version is made available to customers the following season.