Ford has expressed its disappointment at the decision to disqualify Keating Motorsports' winning GTE Am entry from last weekend's Le Mans 24 Hours.
The statement from executive chairman Bill Ford, the great-grandson of company founder Henry, follows the exclusion of the Keating Ford GT when its fuel tank was found to be oversize in post-race scrutineering on Monday.
The fuel capacity of the car was measured by the scrutineers at 96.1 litres, 0.1 litres greater than the permitted maximum for the car, during their first check and then "greater than 96.1 litres" during a more thorough second check.
Ford said that to have an "incredible result taken away from them based on the thinnest possible margin of error is disappointing".
He added that the team, whose entry was driven by Ben Keating, Jeroen Bleekemolen and Felipe Fraga, "can leave Le Mans with their heads held high" and that "Ford are very proud of all they accomplished".
The team explained to the stewards that the capacity of the tank had been calibrated in the USA before being shipped to Le Mans.
It was repeated in Le Mans after a reduction in fuel capacity as part of a Balance of Performance change, but the calculations were based on the weight and density of the fuel rather than measuring the volume.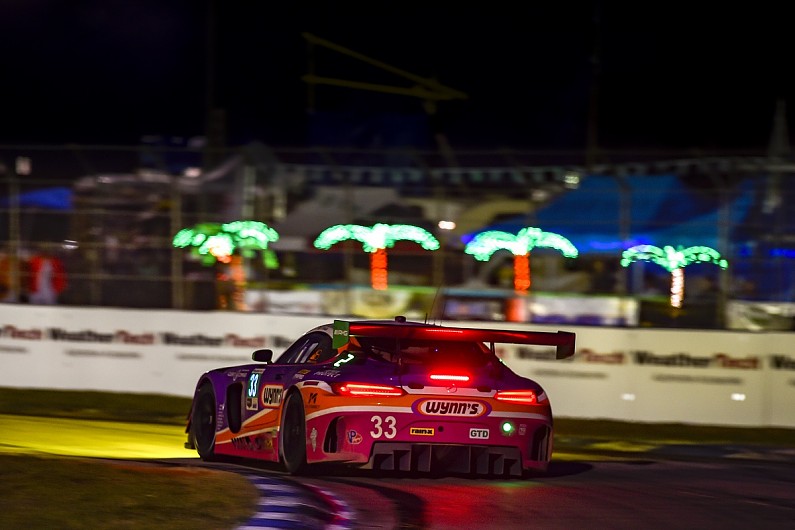 Keating is not appealing the decision.
The Keating Ford - run by Riley Technology - had also received another penalty that was superseded by the exclusion.
It received a time penalty for undercutting the maximum refuelling time of 45 seconds allowed in GTE Am, which would have relegated it behind the Project 1 Porsche that finished second on the road.
The refuelling time for the Ford was found to be 44.4s and the cumulative advantage was multiplied by four to give a time penalty of 55.2s.
The Project 1 Porsche 911 RSR driven by Jorg Bergmeister, Patrick Lindsey and Egidio Perfetti finished 44.9s behind the Ford.
The #68 Ganassi Ford GT that finished fourth on the road in GTE Pro in the hands of Dirk Muller, Joey Hand and Sebastien Bourdais was also excluded for a fuel tank infraction.
The capacity of its tank was found to be 0.83 litres over the 97-litre maximum.
The GTE Pro class had also been subject to a BoP change that affected the fuel capacities and the team stated that it was unable to undertake a calibrated check at Le Mans.
Autosport has produced a standalone special magazine to celebrate our 70th birthday. All current print subscribers will receive a copy for free. To order your copy of the 196-page Autosport 70th Anniversary issue, please go to: autosport.com/autosport70th