Toyota faces a major straightline speed deficit to its privately-run opposition in the World Endurance Championship's LMP1 class in this year's Le Mans 24 Hours, says Mike Conway.
In a bid to attract more competitors for Toyota in the top division, the FIA and Automobile Club de l'Ouest have sought to level the playing field between hybrid and non-hybrid LMP1 cars as part of a raft of changes for the 2018/19 WEC superseason.
As such, the Toyota TS050 HYBRID has been given only 35.2kg of fuel to use per stint (down from 44.1kg last year) in 2018, compared to the 52.9kg the less fuel-efficient privateer cars are able to burn.
The non-hybrids have also been allocated almost twice as much energy (210.9MJ) to use in a single lap of the Circuit de la Sarthe as Toyota (124.9MJ per lap).
Conway said the changes mean a long-awaited maiden Le Mans victory for Toyota cannot be considered a "foregone conclusion" this year, and he expects the Japanese marque to be particularly disadvantaged in terms of top speed.
"[The organisers] have given a decent favour towards the privateers, in terms of the rules being very open for them," Conway told Autosport.
"The laptime they target to do at Le Mans is very quick, and their top speed could be 360km/h (224mph) plus - whereas we're only going to be doing 340km/h (211mph).
"If they've got that advantage then it could be pretty difficult. I don't think it's a foregone conclusion [a Toyota will win].
"We definitely have an advantage in terms of four-wheel drive systems, boost off the corner. But they can run a lot more downforce, more drag, because they have more fuel to burn a lap."
Asked if he feared any particular privateer squad, Conway replied: "I think the Rebellion, being an ORECA, they could be good.
"Let's see at the prologue [test at Paul Ricard] what they can do."
Privateers have best Le Mans chance since 2005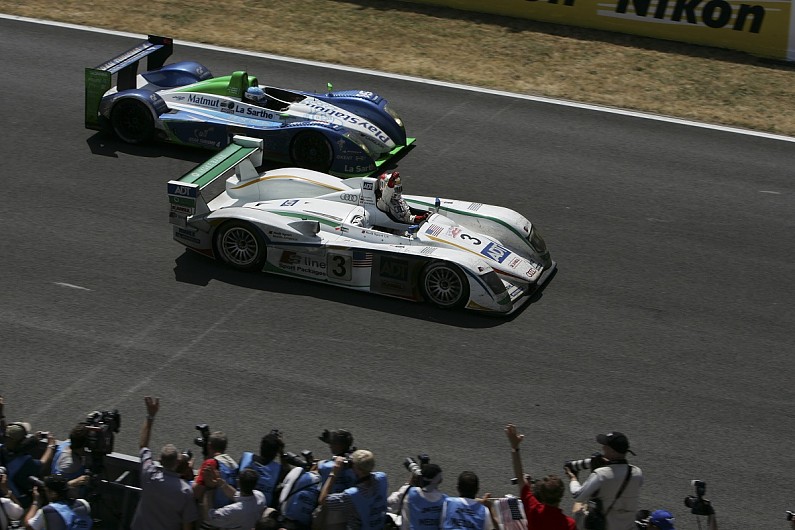 ORECA technical director David Floury emphasised 2018 represents a golden opportunity for private teams to win at Le Mans, given the dearth of manufacturers in LMP1.
"The chance for private LMP1 teams in Le Mans is as high as it has been for a long time," he told Autosport.
"Pescarolo probably had the last opportunity of this kind in 2005 [when the Champion Racing Audi squad won], and 10 years before Courage could have won [the year McLaren took honours with the F1 GTR].
"There are always cycles like this at Le Mans. At some point a small window for privateers opens.
"The next chance of this kind will probably come in 2030 earliest."