Toyota has relegated team regular Anthony Davidson to reserve and development driver status to make way for Fernando Alonso in its World Endurance Championship line-up for 2018-19.
Former Formula 1 driver Davidson has been part of Toyota's full-time WEC LMP1 line-up since 2013, and won the title in '14 alongside Sebastien Buemi.
But the Briton has been replaced in the 2018-19 superseason line-up by McLaren F1 racer Alonso, who has agreed a WEC programme with Toyota as part of his quest to win the Le Mans 24 Hours.
Alonso will take Davidson's place in the #8 TS050 Hybrid line-up, partnering Buemi and Kazuki Nakajima.
The driver roster for the sister #7 car remains unchanged, made up of Mike Conway, Kamui Kobayashi and Jose Maria Lopez.
"I believe we have an extremely strong driver line-up with real strength in depth," Toyota team president Hisatake Murata said.
"Fernando is a rookie in WEC but he brings speed and experience gained from many years at the top of his sport.
"We are all excited to work with him but endurance racing is a team effort and we know all of our drivers are performing to a very high level.
"I would like to thank Anthony for his professional approach in difficult circumstances.
"He remains a strong part of our driving line-up and he will be busy this season."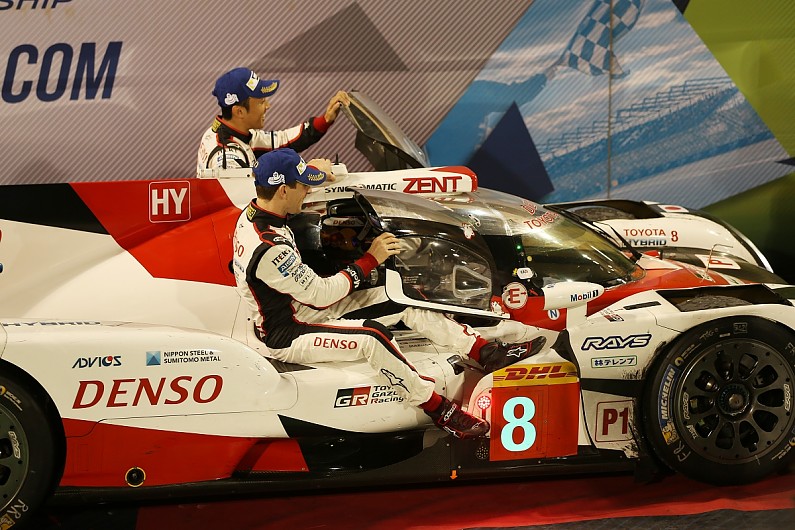 Davidson won five races in 2017 despite not contesting a complete campaign, the Briton having missed Austin for what were described as "personal reasons" after a disappointing performance in Mexico.
Reserve driver status would theoretically put him in line to replace Alonso for the 2018 Fuji race, which the Spaniard is certain to be missing due to an F1 clash.
Toyota's statement said Alonso "will compete in all rounds of the 2018-19 season which do not conflict with his existing Formula 1 obligations".
The WEC superseason calendar is made up of eight events across two years - five in 2018 and three in '19 - and features the next two editions of the prestigious Le Mans 24 Hours race.