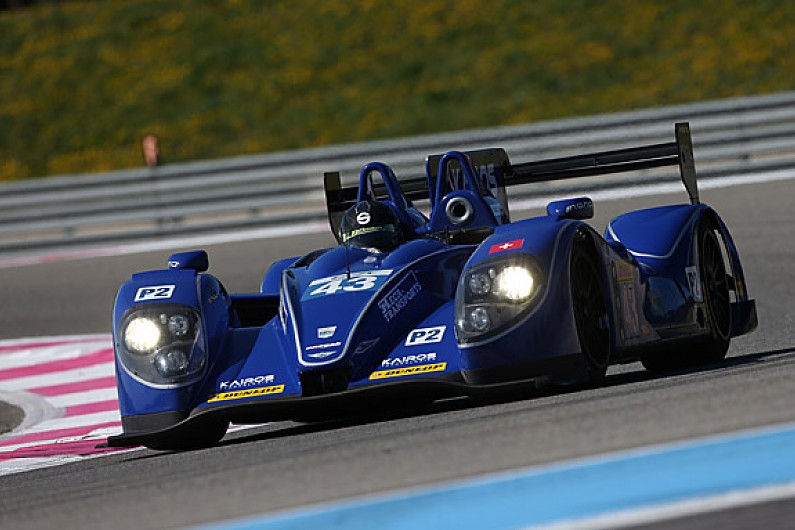 The Swiss Morand LMP2 is aiming to re-expand to two cars for the second half of this year's World Endurance Championship.
The target has been set following Team SARD Morand's entry into a sponsorship deal with Swiss watchmaker Franck Muller to revive its WEC programme after a buyout deal with data encryption company Kairos fell through.
Morand was forced to pull out of the Silverstone round last month and then slim down its WEC assault from two to one Morgan-Judd/BMW EVOs.
New team principal Jean-Francois Ruchonnet, who is R&D director for Franck Muller, said: "We hope to arrive at a second car for the end of the season.
"With the backing of Franck Muller we believe we can attract big companies [as sponsors]."
The aim is for the team to field a second Morgan-Judd/BMW in round four of the WEC at Fuji in October because Japan is a major market for Franck Muller.
It is likely that the additional car would be entered under the Franck Muller banner rather than Team SARD Morand.
Ruchonnet said that Franck Muller's deal with Morand was for the long term because "we want to give Morand the chance to prove itself with the right investment".
Team owner Benoit Morand said he hoped that his squad would continue its relationship with Japanese entrant SARD, which has no presence at this weekend's Spa WEC round courtesy of a clashing Super GT event.
"We are waiting for a definitive answer," he explained.
The #43 Morand Morgan driven by Oliver Webb, Pierre Ragues and Zoel Amberg will be re-liveried in the red and black of Franck Muller for the Le Mans 24 Hours next month.