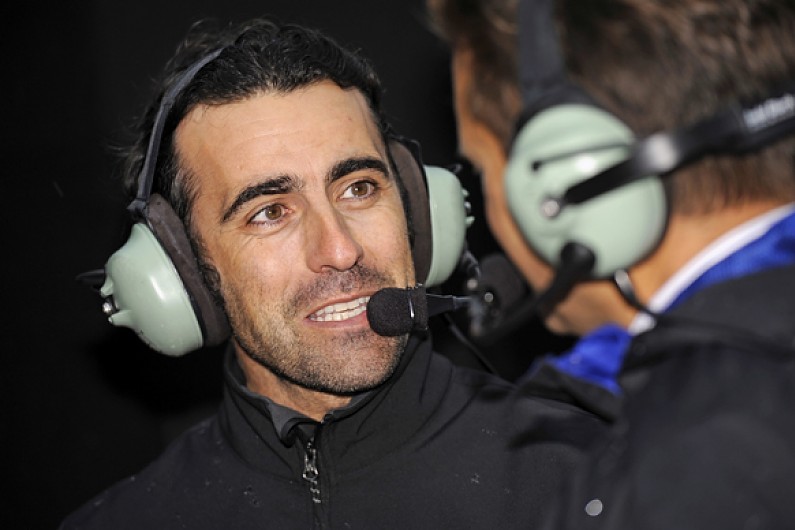 Three-time Indianapolis 500 winner Dario Franchitti was on course to achieve his ambition of racing in the Le Mans 24 Hours before he was forced to retire from competing.
The 41-year-old, a four-time IndyCar champion, is attending the race this year "as a fan" and as an ambassador for the Honda-backed Safe is Fast driver support programme.
Franchitti told AUTOSPORT that Le Mans had always been on his radar as a driver, and that he had been close to putting something together for the future before the IndyCar accident that brought his career to a premature end last year.
"It was something I'd hoped to do," he said. "I was lucky enough to do the Indianapolis 500, which I consider the greatest race in the world, and Le Mans is right up there with that.
"I had opportunities to do it when I was doing IndyCar but it wouldn't have been right to do it during the busiest period of the season.
"I had some really good opportunities for next year and beyond. Cracking stuff lined up, but it was not meant to be."
Franchitti added that he would have loved to team up with his brother Marino at the race.
"We wanted to do it together - that was a big thing," he added. "We did Petit Le Mans together once and ended up on the podium, and I had so much fun doing that with him.
"I was hoping Marino was going to be driving this year but it didn't work out, so we did a road trip here together instead.
"When I knew that I'd have some more free time this year I made a list of races I was hoping to go to and this one one of them."
GIVING SOMETHING BACK
Franchitti's role with the Safe is Fast programme is part of his aim to help younger drivers in a similar way to the guidance he received earlier in his career.
"I was lucky that I had Jackie Stewart there for me when I was growing up," he said. "He put different people around me to educate me on all areas of the sport.
"Most people don't have that, but this scheme is accessible to anybody. It's about giving back to the next generation.
"Even in the last year of my career I found I was still learning. Everybody does things differently, so there is always something to be had from getting someone else's take on something."