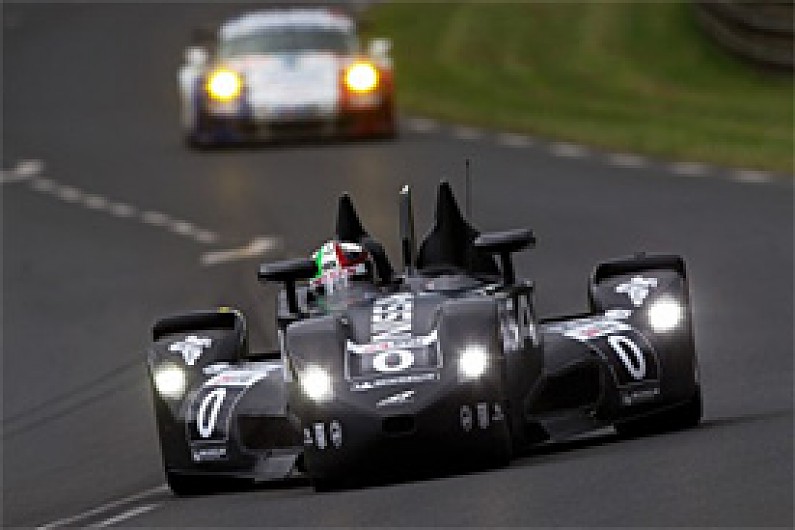 Marino Franchitti reckons there is plenty of time still to come from the DeltaWing when the car attempts to qualify for the Le Mans 24 Hours next week, following a successful test at the La Sarthe last weekend.
The Nissan-powered machine, which has been invited to compete in the race under the ACO's 'Garage 56' rules for experimental machinery, ended the day 32nd fastest overall with its best time of 3m47.980s just two seconds shy of the target time it was set by the organisers.
"Every time we went out in the car it was never with less than half a tank of fuel," Franchitti told AUTOSPORT. "And we used the same tyres for the most of the day so the time was set on old rubber.
"All that alone means there is a great deal of potential in the car when we go to qualify."
Franchitti admitted that he had been pleasantly surprised that the car, run by Highcroft Racing, had matched the expectations he had before the test began.
"Le Mans is not an easy place to get a car working over a single lap," said Franchitti, "so I am encouraged that we are where we are.
"During the test we were basically gathering data and going through the programme of getting Michael [Krumm] and Satoshi (Motoyama] qualified for the race, but now we are going through that data to see what we have learned and can apply for the race."
Franchitti added, that with such a new concept and with so little competitive running on the DeltaWing, he and the team's ambitions at Le Mans remained realistic.
"We are really focussed on race performance next week," he said. "With the tyres as durable as they are, it's going to be important to get the car as comfortable as possible to drive through long stints.
"Then in the race the plan is to run reliably for as long as we can, stay out of trouble, and see where that gets us."
For more reaction to the DeltaWing's Le Mans debut, read this week's digital edition of AUTOSPORT, available from Thursday.