Mark Webber's long-term Porsche sportscar deal was one of the big stories to emerge from the Formula 1 paddock at Silverstone.
The Australian raced in FIA GT in 1998 as a young up-and-comer, but has never done a racing lap of the Le Mans 24 Hours: his engine failed in 1998 and he famously non-started his Mercedes CLR the following year after its second aerial accident of the meeting.
AUTOSPORT asked those best-placed to judge how he will fare, and what challenges he will face, in 2014.
ALEX WURZ
Two-time Le Mans winner, Toyota works driver and veteran of 69 grands prix
Let's start with the assumption that Mark is leaving F1 because he wants to have a bit more racing oxygen and not be in the circus. If he's looking for a new challenge, the sportscar world is extremely cool, extremely welcoming.
You are there simply to drive fast, that's all that matters. It's just five per cent politics versus 95 per cent racing. That's going to be really refreshing for Mark.
It's very tough racing. It's like 24 hours or six hours of qualifying laps. It's very tactical with the traffic and how you play things out.
The cars are very fast, with high-downforce, so everything you learn in F1 you can use there. Plus, you have the extra factors of the extreme hybrid technologies and the possibilities offered by a closed car. It's big toys and a lot of fun!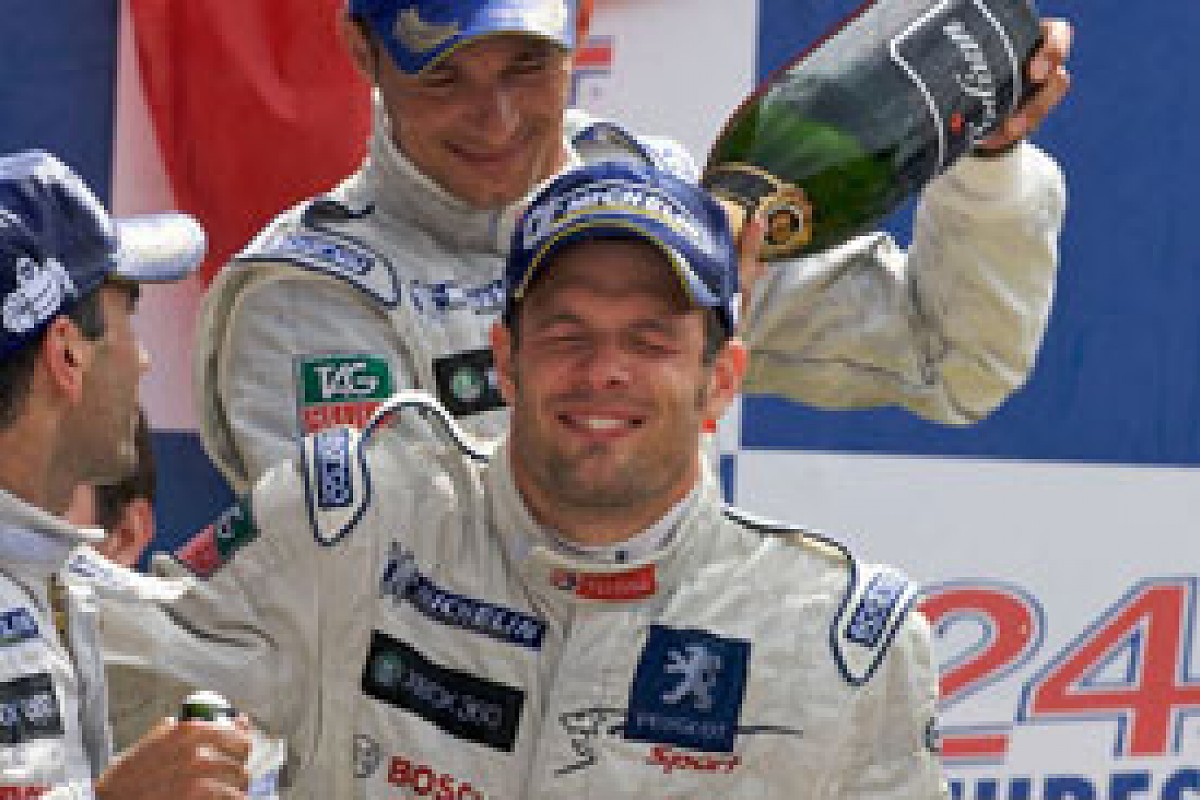 Wurz has triumphed twice at Le Mans, before and after his stint in F1 © XPB
The cars are heavier than F1 cars so slower overall, but we generate much more downforce. For example, the low downforce package still generates more downforce than the F1 cars have in Monaco.
There are big fat slicks now, although they will cut them down for next year when Mark arrives. Unfortunately, Mark will not be in the current monsters we have because there is a cut in power, but they are still going to be significantly fast and good to work with.
He is a current superstar driver in F1 and that brings a lot of light and attention onto sportscar racing. It's good for him and the sport.
Mark has the potential to be a top sportscar driver. There is just the learning curve to go through in terms of traffic management, but he will learn that very quickly and did do sportscars before.
It won't take him a season to do that, it'll take him one race and then he will be on it. He will be on it by the time of Le Mans, the question is how quickly Porsche can raise its own game to the current level of competition.
He will have no problem sharing a car being a tall driver. The difficult thing is to get used to working with others and sometimes you have to give something up to make your team-mates more happy.
It's not about 'me, me, me', it's about 'us, us, us'. That's tricky, but with Mark's character traits that shouldn't be an issue.
SERGE SAULNIER
Brought a raft of former grand prix drivers, including Jacques Villeneuve, Alex Wurz, Marc Gene and Anthony Davidson, to Peugeot Sport during his stint as team manager in 2007-2009
It is not a question of a driver coming from F1 or anywhere else, it is a question of mentality: you have some F1 drivers who retain their F1 mentality, because they think F1 is not over for them or they have something to prove in terms of pace.
Then, you have the drivers who know that F1 is behind them and concentrate on their sportscar careers. They are perfect team players and are not obsessed with their lap times.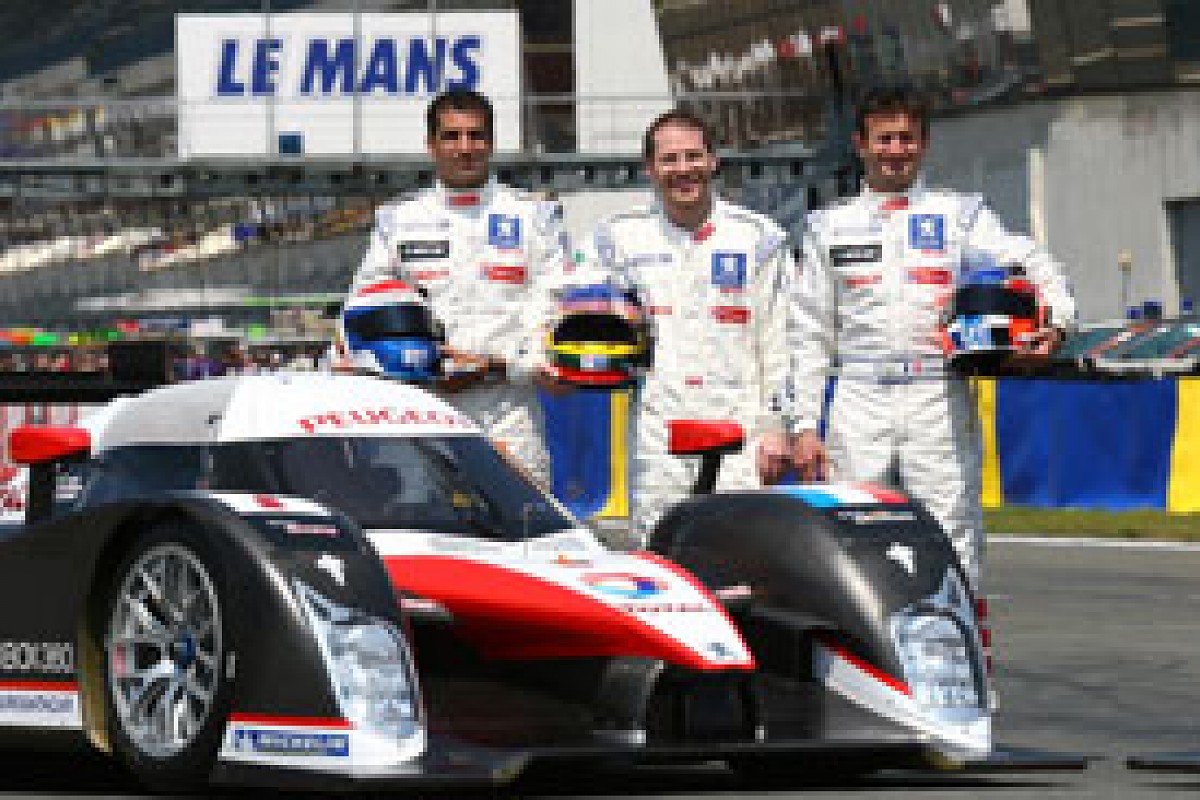 Saulnier helped bring Villeneuve, centre, to Peugeot Sport © LAT
Take a guy like Alex Wurz. I think, in his mind, he knew that his F1 career was totally behind him. He didn't have anything to prove in terms of speed and was the model team player.
That made him the perfect endurance driver. It was the same with Anthony Davidson.
We also had some bad examples at Peugeot, who I will not name. These drivers were still a little bit frustrated by their careers in F1, I think.
When a driver comes to sportscars, he has to be focused 100 per cent on a new stage of his career, especially if he is working with a manufacturer. That was the case with Alex: he had a very strong motivation to succeed in sportscars again.
I am not worried about Webber. I am sure he will do a very good job. If I were still a sportscar team manager, he would be top of my list.
ANTHONY DAVIDSON
Toyota Le Mans driver, raced for Minardi, BAR-Honda and Super Aguri in F1 from 2002-2008
The biggest thing for Mark will be to re-adjust to the traffic. You're racing with several different classes of cars with some very significant pace differences and it does take a lot of getting used to.
You can't afford to give away time being hesitant in traffic and that is going to be the biggest change from what he has been used to in Formula 1. Races can be won or lost by the way you deal with the traffic, especially when you are in a race like Le Mans where there is also a big difference between the pace of drivers.
It takes some time to learn how to judge that exactly right and it's something that you can only really learn during a race rather than in testing.
But it's important to remember that Mark is not new to this. He has raced in sportscars with Mercedes, he knows Le Mans so he's going into it with his eyes open and already has some experience in that area, although the cars have probably changed quite a bit since he last sat in one.
Visibility will be a lot worse as the screen area today (even with the 2014 regulations) is a lot smaller. Another factor is how adaptable you have to be in terms of the way conditions change throughout such a long race.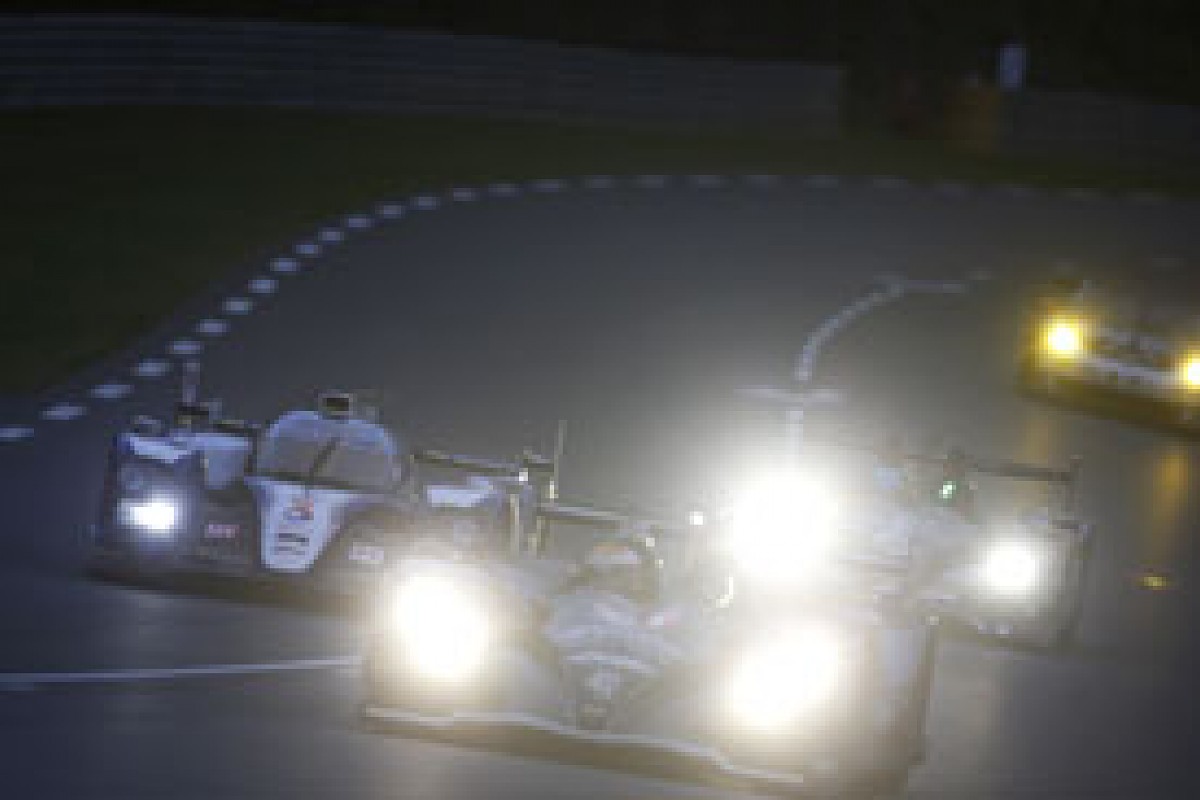 Traffic and changing conditions, two of the hardest components of sportscar racing according to Davidson © LAT
Also dealing with imperfections like tyre vibrations, pick-up and brake wear/vibrations for a much longer time than a stint in F1 makes it a bit more of a psychological challenge as well.
In terms of the car itself, it will probably only take him a few laps to adapt. The cars are not that different, apart from not being able to see the wheels of course.
They have similar levels of downforce at high speed although it will take a little time to get used to the fact that you're lapping more at GP2 pace than F1.
He knows many of the circuits and will revel in the atmosphere in sportscar racing. After the politics in F1, it will be a great environment for Mark to really enjoy his racing.
While F1 is a team sport, in Mark's case in particular you are competing as an individual. But in sportscars there is tremendous camaraderie between you and the two others in the same car.
You have to work together, make compromises on the set-up and it's a great experience to work so closely with other drivers over a season. The environment is probably going to be the thing that he likes best.
With Porsche, he's working for a great manufacturer so it's as professional as it gets, but you can still really enjoy it and after years being worn down by the politics in F1, it will be a breath of fresh air for him.
Mark's talked a lot recently about not liking the style of racing in F1 and there is no doubt in my mind he will enjoy racing an LMP1 car.
Yes, there is still tyre degradation involved, there will be times where you are not driving qualifying laps, but Le Mans has been a flat-out race for some time now.
GERHARD UNGAR
Technical director of the AMG Mercedes team for which Webber drove in the FIA GT Championship in 1998 and at Le Mans in '98 and '99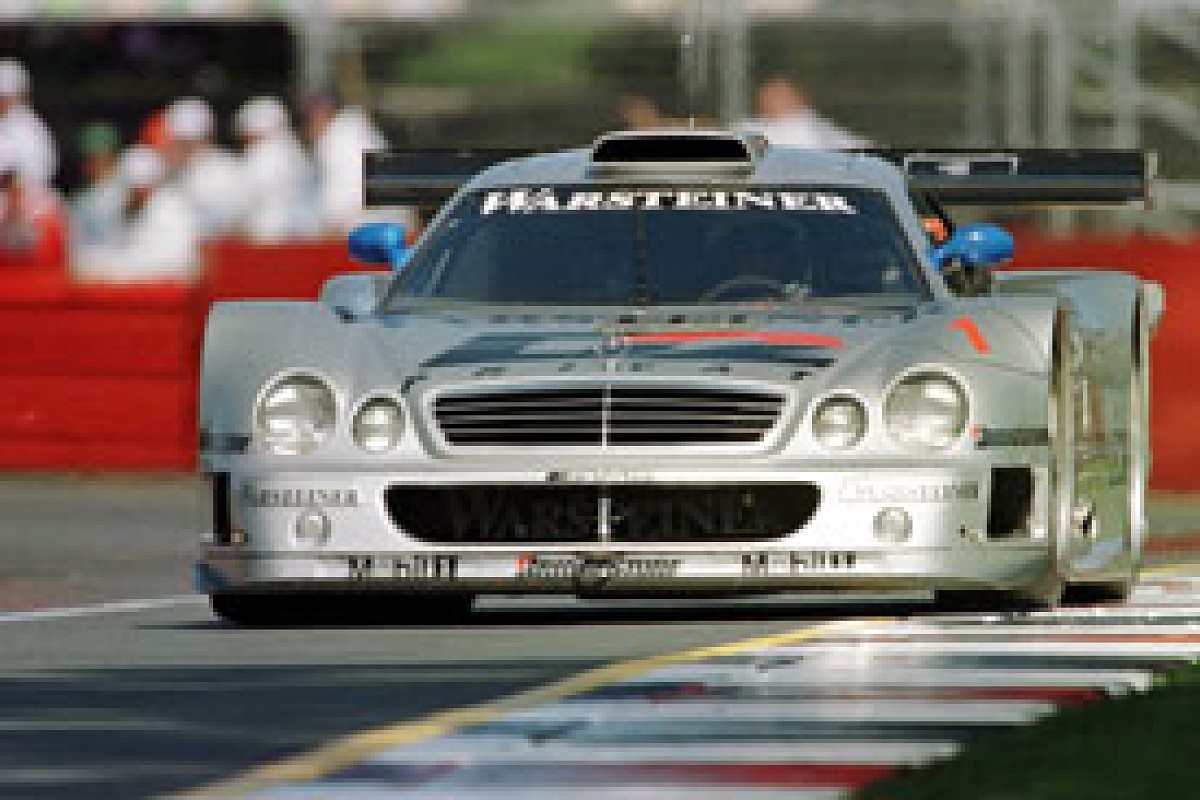 Webber raced for Mercedes in FIA GT in 1998 © LAT
Our opinion is that it is very important to have true team drivers. I'm sure he had F1 in mind, but he was fully committed to that programme. He had exactly the right mentality.
We put him together with Bernd [Schneider] in 1998. He did a pretty good job, which was why we made him a team leader for 1999. Mark did a lot of running with us in 1998 and before Le Mans in '99, but I don't know how much of that experience he can use more than 10 years on."
SEBASTIEN BUEMI
Finished second at Le Mans for Toyota last month and raced for Scuderia Toro Rosso in F1 from 2009-2011
Mark has done sportscar racing before so he knows how it is, but it has changed quite a bit since his day. For example, now you don't change the brakes and it's a sprint race to the end.
You have no issue with the car normally and if you want to win you have to drive from the start to the finish with no problem otherwise you are finished.
The biggest challenge for Mark will be the traffic. Being quick on a lap on your own in testing, you get there easily because a sportscar today is a monocoque chassis and very close to F1.
You have an F1 seating position, and at Toyota we kept the wheel from the F1 car and you drive it the same way with two pedals. In terms of driving, Mark will have no problem.
But when you do the races, the difficult thing is to overtake the slower cars and not lose time. Also, you have to find a compromise between overtaking those cars and not crashing.
We have seen many, many accidents because a guy just tries too hard. But if you are too gentle, you lose two seconds a lap. This is the real challenge.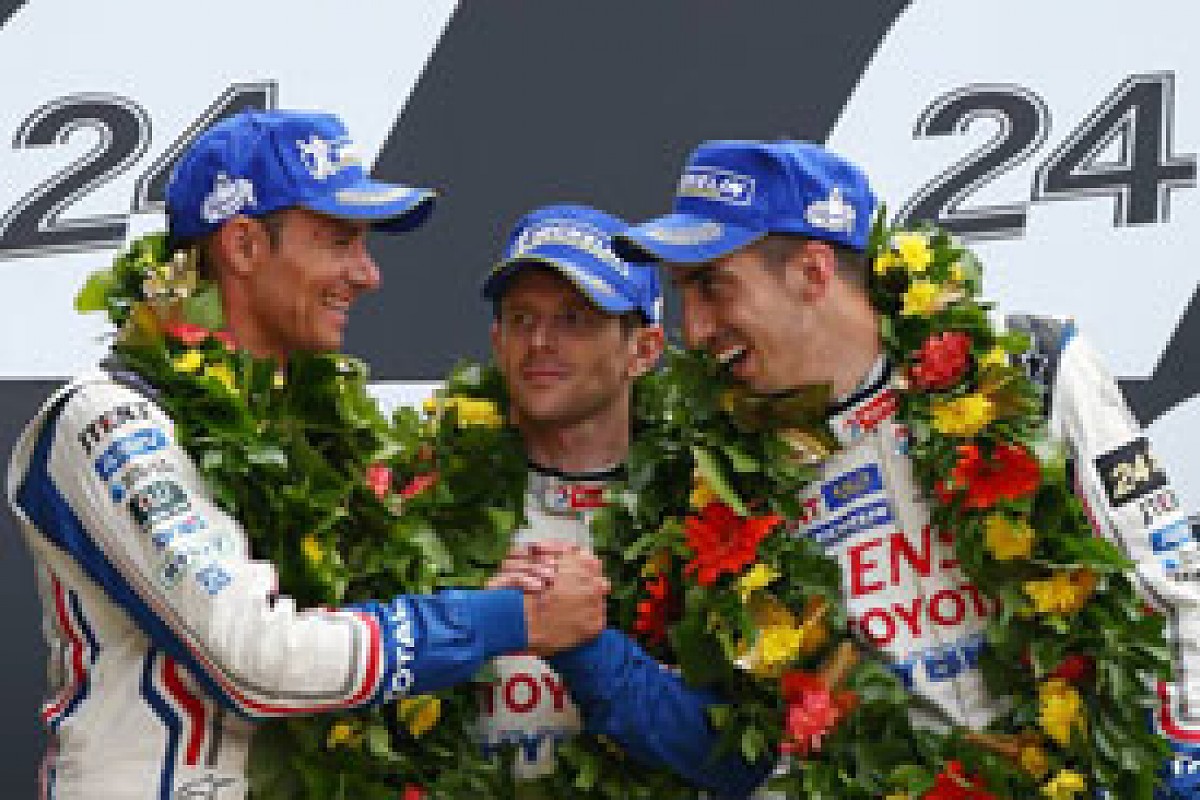 Buemi says he adapted easily to sharing a car © XPB
Driving with another two drivers, you get used to this quickly and it's no problem to make compromises. Driving at night is initially not so easy, especially when you have done three stints in daylight and you jump in during the middle of the night and have to perform straight away.
But traffic is the worst point.
The traffic is all about taking decisions. You go left, you go right, you go, you stay behind - it's all about this instinct.
I was quite lucky because I got into it quite quickly with no big issues, but I could feel going to Spa I was taking more or more risks and then I made contact with an LMP2 car that didn't see me and BOOM!, all of a sudden your confidence goes two steps down.
I'm still not where I want to be with traffic, there is still some margin. In terms of average speed, I'm there, but I still think I can improve myself in the traffic.
You get there quickly, or you have big issues. It's important you build up slowly, because if you build up too quickly and have an accident the confidence goes down.
It's difficult, but in a way you start to learn which are dangerous, which cars usually see you.
I knew at Le Mans with the Porsches, they are very good drivers who know what to do and you can go quite hard. But there were some guys in Ferraris or Corvettes who were a little bit...you start to get to know this.
You never know exactly who is in the car, but you get used to it and it's important to do a lot of races to learn the ones you can really attack. And you have to remember that in a 24-hour race, in the morning, they are tired and might not see you as well.
Initially, it is hard to share with other drivers because your mentality is so much to look after yourself and do the best for yourself.
You get less time in the car, the other guys want to change the car so it's not easy. But then you start to enjoy it more and more. And if you get to the end of a 24-hour race it's such a nice feeling to share with your team-mates.
It's the first time you look at your team-mate and hope they do really well! In F1, you always want to beat your team-mate and there you want him to do well!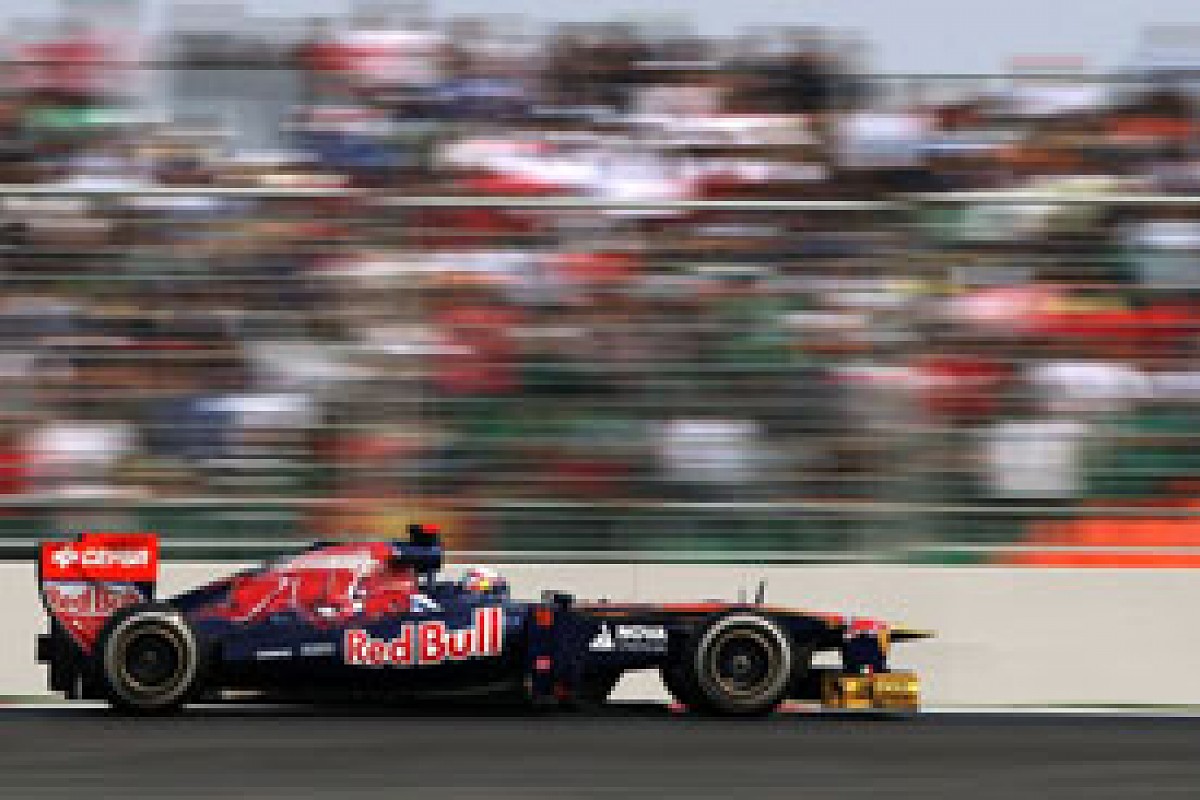 Sportscar racing has moved closer to F1, Buemi reckons © XPB
You don't want to make compromises because all the way up to F1, it's about no compromise. But you start to enjoy doing that in sportscars
Sportscar racing is getting closer to F1 now. I don't see huge differences. The biggest one is that you have huge coverage for Le Mans, but for the rest of the year there is a lot less so maybe that makes it feel less political.
But there's a lot of talk about the equivalence between the cars, so in the end it's quite similar to F1. You still have to be quick and you still have to show you are better than the people around you or you don't stay there.
It was not easy to hear about the accident of Allan Simonsen and then have to do 100 laps or even more going into the same corner. It reminds you that it's very dangerous and you have to know exactly where the limit is and what you can and cannot do.
The fact of having that big delta of speed between the cars is never easy to manage. All of a sudden you can have a few unlucky laps and your engineer tells you on the radio you are two seconds slow and you can start to take more risks.
When you start overtaking a GT car carrying 100km/h more around the outside of a corner it reminds you what can happen. On the other hand, it's a 24 hour race and even if you don't get 100 per cent out of a corner or a lap, it isn't going to make a big difference in the end.
The safety standards are not as high as F1. For example, you have the guardrail and nothing above it. In F1, that would not be allowed.
Le Mans is a 14km track and you can't build it like an F1 track, it's not possible. But they have done a very good job at Le Mans, also with the safety cars and how they handle the race.
I fully agree that when you are in an F1 car, you want to push it to the limit so I understand Mark's frustration [with the current style of racing]. But Michelin has done a very good job in sportscars. They are competitive and the tyres hold together for a very long time.
On the Pirellis, you have the first lap and if you make a little mistake, you know whatever happens the second lap will be slower because of the degradation.
In sportscars, you can push and push and push. For example, in the first stint at Le Mans, I did my fastest lap after 44 laps because I had no traffic and the tyres were still ready. You really enjoy that as a driver.
It's very similar to F1 in 2009, where you put the fuel in, push as hard as you can, come back in for fuel and bang you go again. As a driver, you really enjoy doing this. You can push every lap.
KARUN CHANDHOK
Recent F1-to-sportscar convert, who has raced at Le Mans for the past two years and drove for HRT and Lotus (now Caterham) in F1 from 2010-2011
The biggest challenge is having to share a car. When you have done single-seaters for a long time you become quite selfish and are used to having everything done for you and built around you.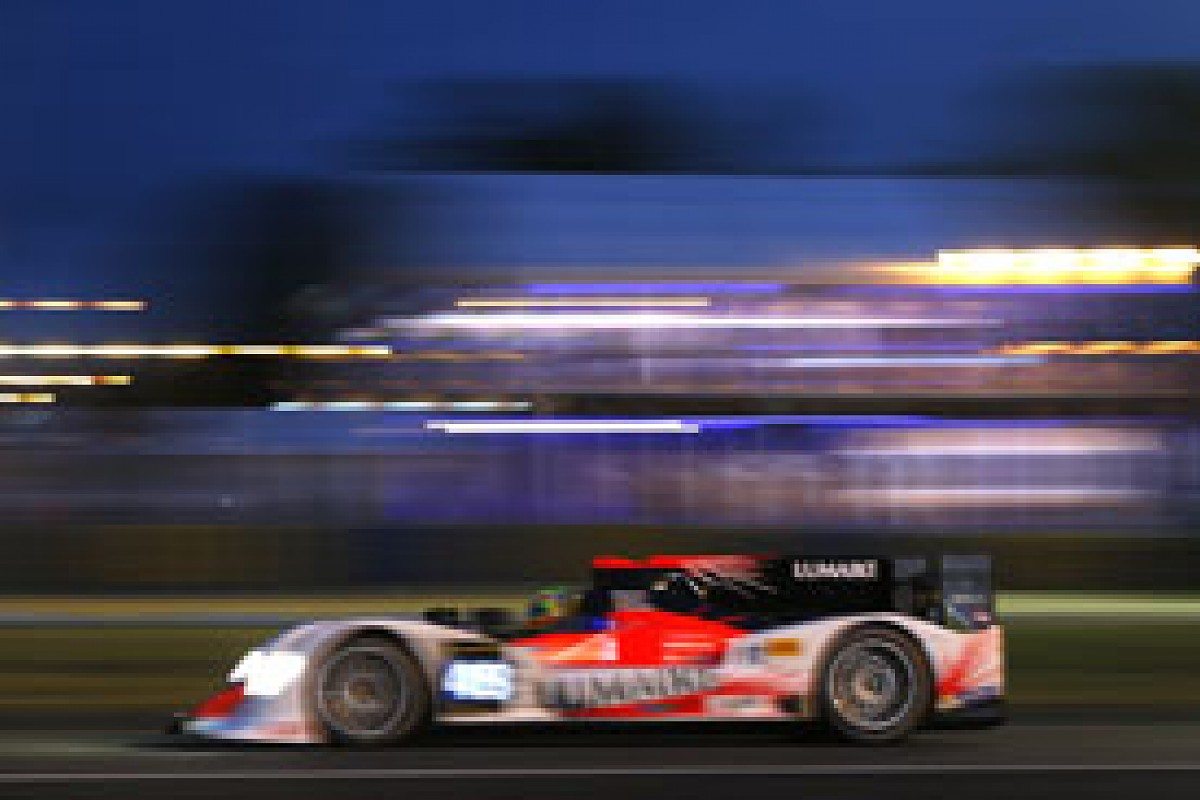 For Chandhok, sportscars require a massively different approach © LAT
The approach in LMP racing is the opposite. You have to compromise even your seating position. You always have to set the car up for the slowest guy in order to make it more comfortable.
When you are in debriefs, you have to share information. If you are quicker than your team-mate in F1 at a particular corner, you are not going to tell him why you are quicker whereas there you have to share the knowledge and say if you do this on the turn-in or use this bit of kerb, it's quicker. That's the only way the team will be quicker. That's the biggest change Mark will have to get used to, sharing and compromising.
You have to work with the engineers and the other drivers in a way that you don't in F1. For example, last year I could deal with more oversteer than the others [David Brabham and Peter Dumbreck] so if the car has a bit of oversteer for me, it will have way too much for them and I had to set it up with a bit of understeer.
The cars themselves are very quick and produce a lot of downforce. Mark will be pleasantly surprised by them although he has driven for Mercedes before so knows what it's like. You're going from one high-powered, downforce car to another, but the weight is the big difference. You are going from a car that is around 640kg to one that is 980kg with driver, so it's another 50 per cent on top. That weight takes some getting used to.
Mark will enjoy the racing. You are flat out all the time, the camaraderie is so nice. It's a much more relaxed atmosphere with the other teams. Mark is a normal, nice bloke and will enjoy that. Being a racer, he will enjoy the challenge of driving at ten-tenths every lap, which you can't in F1 at the moment. There's enough technology on the car to make it challenge.
Obviously, Mark has done sportscar racing before, but the game has changed over the past 15 years.