Down at the far end of the Le Mans grid - away from the attention that is sure to be focused on part three of the Audi versus Peugeot battle - the fight for GT2 honours will be no less intense. This year, an ultra-strong line-up includes three British chargers, each determined to deliver a good result for a multitude of reasons.
Bell strikes again
The best bet for a first British victory since that of the LNT Panoz in 2006 falls on the shoulders of Rob Bell, who wants to erase the cruel memories of 12 months ago. Back then, an engine failure robbed him and the Virgo Motorsport crew of an easy second place with a little over two hours remaining.
"That was heartache," he says. "For us to have driven for that long - without power steering since the third hour - [then retire] was gutting. We thought about getting the car out again so we could do the last lap and get classified as a finisher in sixth place. What was the point though? We didn't go there to finish sixth - and we don't want to do that this time either."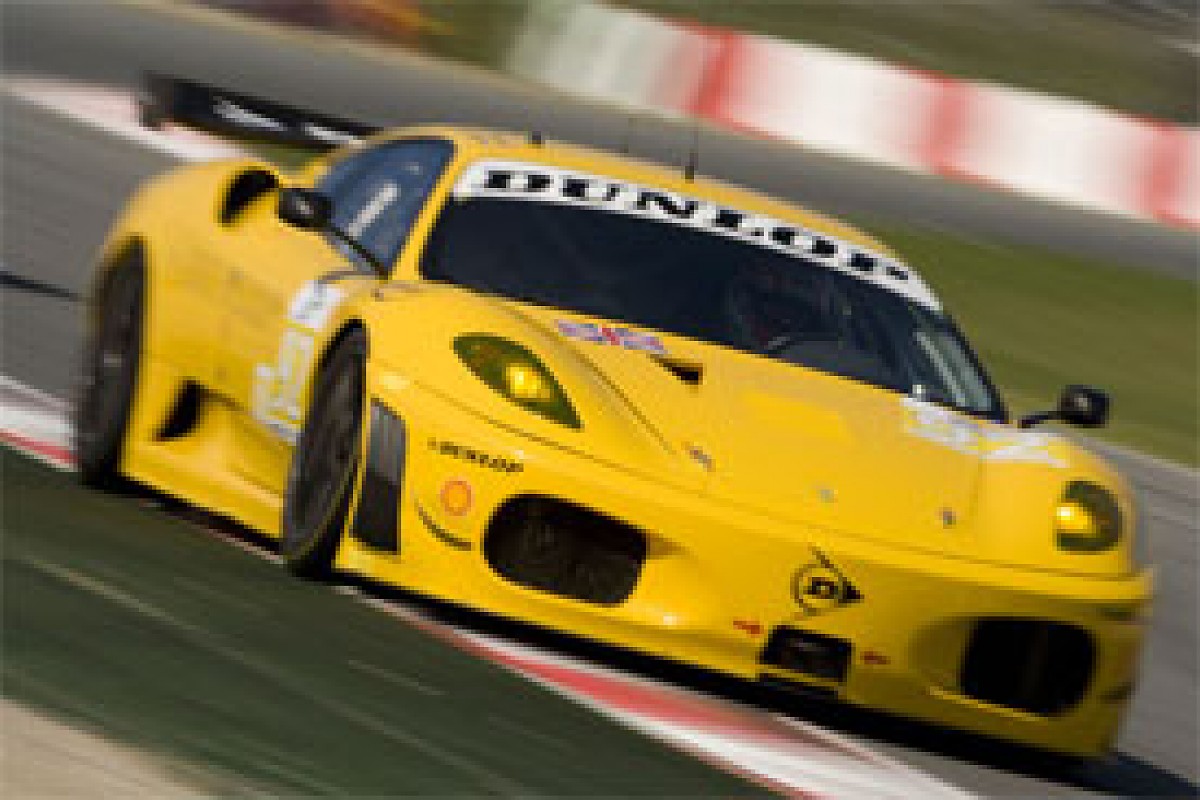 Rob Bell, JMW Motorsport Ferrari 430GT © LAT
Much has stayed the same for the double Le Mans Series GT2 champion, who will be joined by Tim Sugden and Andrew Kirkaldy, although his Ferrari 430GT is this time run under the JMW Motorsport banner.
"It's owned by the same guy, Jim McWhirter, as Virgo, and the package - the Dunlop tyres, the drivers and the crew - all looks very strong."
Bell is concerned, however, at the threat posed by the Felbermayr and Flying Lizard Porsche squads. The straightline speed advantage of the German machines is particularly worrying.
"Last year the Porsches ran a 7mm Gurney flap on the rear wing," he explains. "We couldn't, because we were struggling for straightline speed anyway, and the only way to keep up was to take it off. This year the rules say everyone has to run a 15mm Gurney so, in effect, we've been penalised twice as much as them in terms of our aero efficiency.
"That makes it harder, but the thing with Le Mans is that you never know what's going to happen. Look at last year: the Porsches were quickest in qualifying and the race, and then two of them crashed into each other, so it was Ferrari domination. Hopefully it can go our way this year."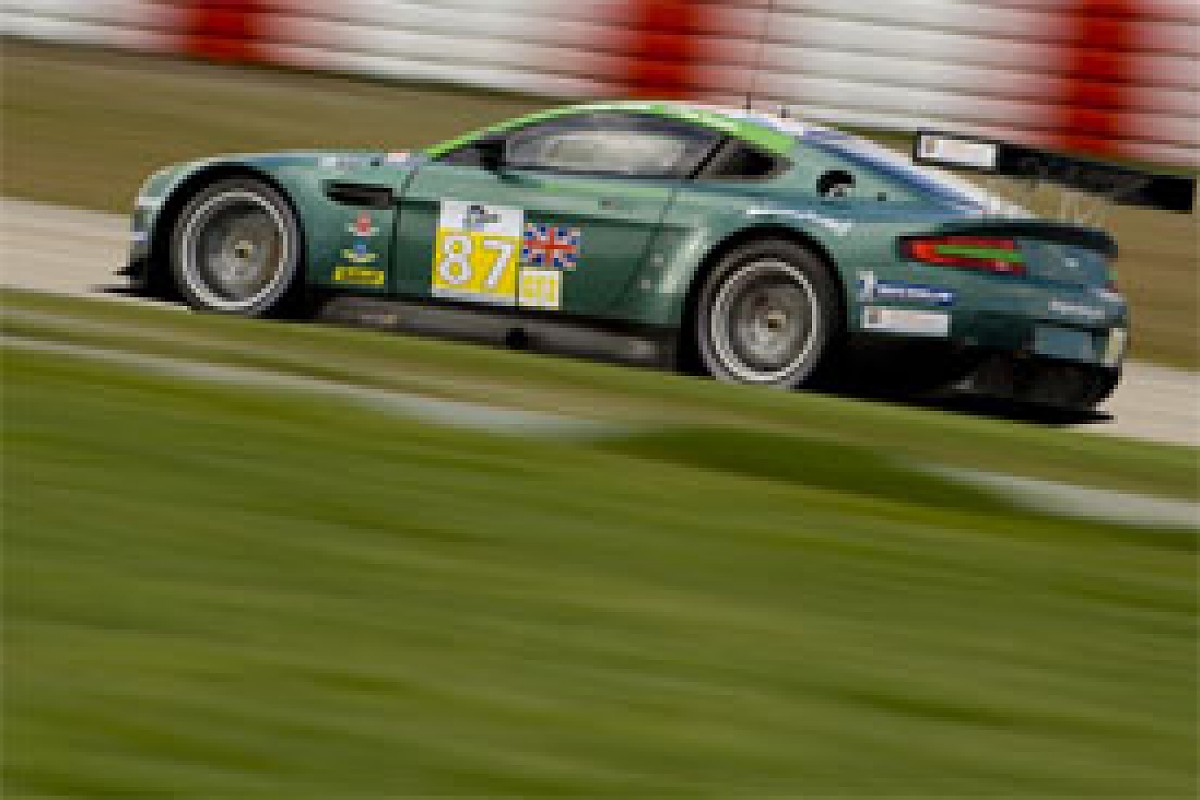 Jonny Cocker, Drayson Racing Aston Martin Vantage © LAT
Cocker's Le Mans bow
While Bell is competing at Le Mans for the third time, 2009 will mark Jonny Cocker's maiden assault on the race. Cocker claimed the British GT title at the tender age of 18 in 2004, and then added the Porsche Carrera Cup Asia crown the following season. Now he is excited about giving the GT2-spec Aston Martin V8 Vantage - campaigned by the Drayson Motorsport squad - its debut in the French classic.
"I've been there as a spectator for the last three or four years and just doing that is amazing," says Cocker, who shares his car with fellow Le Mans first-timer Paul Drayson, and Marino Franchitti.
A class victory is unlikely given the relative lack of development on the GT2 Aston, which has only received factory backing in the last year. However, Cocker is hopeful that, if the crew can make the finish of the race, they could spring a surprise.
"Of course this is only the second year of the Aston, so maybe competing with the top Porsche and Ferrari teams on pace might be a bit of an ask," he says.
"You never know, though. We could have a race like the year the Panoz won, and suddenly we're in with a shout. I'm looking forward to it anyway."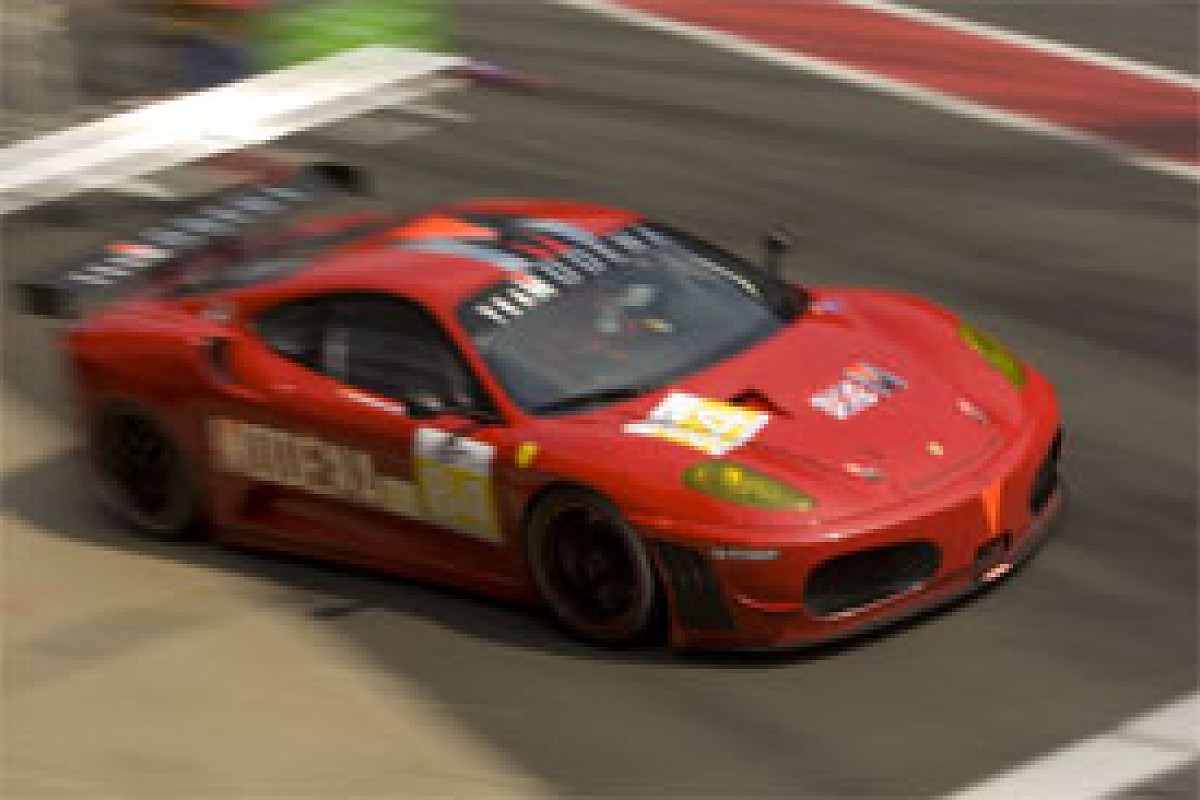 Leo Mansell, Team Modena Ferrari 430GT © LAT
Giant leap for Mansell
Also hoping to make his mark is Leo Mansell, the elder son of 1992 F1 world champion Nigel. He is making his debut in the French classic with Team Modena, which is embarking on a GT2 programme with Ferrari for the first time, having entered a GT1 Aston Martin for the last three years.
Unfortunately for Mansell, his regular LMS co-drivers Jaime Melo and Antonio Garcia have secured drives elsewhere, leaving him paired with Roman Rusinov and gentleman driver Pierre Ehret.
"Obviously Antonio and Jaime are a big loss, because even at Spa I learnt so much from them," says Mansell. "The important thing is that we finish the race. Le Mans is so long that if you finish, you always have a chance of getting a damn good result.
"I've never done more than 2h15m in a single stint before and I've only had half an hour or so driving at night during testing. It's a big learning curve, but I'm looking forward to it."