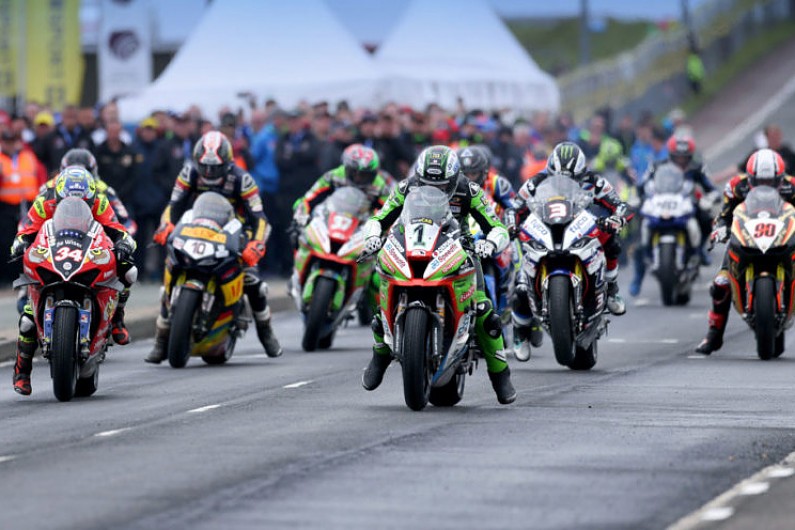 The North West 200 organiser has announced the addition of a third Superbike race to the 2020 schedule, which will take place on the Thursday of the event.
Previously, only the first Supersport, Superstock and Supertwins races took place on the Thursday evening of race week at the NW200.
However, following requests from teams and riders, organisers have now added a four-lap SBK contest to Thursday's schedule.
This means three SBK races will take place across race week for the first time, with two still scheduled for Saturday as usual.
NW200 Clerk of the Course Mervyn White said of the additional race: "We have listened very carefully to the teams and riders who have lobbied for a Superbike race on Thursday.
"This new schedule will allow the Superbikes to compete in a sprint type race ahead of Saturday's two longer events, providing more track time and a greater spectacle for everyone involved.
"From the spectator's point of view it will be exciting to see every class and all of the top riders in action on Thursday."
Practice is due to get underway on Tuesday May 12 this year with sessions for newcomers, SSP, SBK, Supertwins and STK riders, with fourth more sessions taking place on the Thursday before racing commences later that day.
A packed programme on Saturday May 16 consists of two longer SBK races - the last of which closes the week's competition - and a second SSP, STK and Supertwin contest.
After last year's Saturday race day was severely hampered by rain, which led to the final SBK race being cancelled, organisers have confirmed a change to the road closing order for the 2020 event.
Currently, roads need to be re-opened around the Triangle circuit to the public by 9pm on Thursday and 7pm on Saturday.
The new contingency plan will include the possibility to extend Saturday's road closing order to later in the evening - to exactly when has not been revealed, but will likely fall in line with Thursday's schedule of 9pm.