The two V8 engines Scott McLaughlin used during the Bathurst 1000 weekend will be stripped and checked by Supercars' technical department this week.
DJR Team Penske driver McLaughlin set the fastest-ever Supercars lap of Mount Panorama on his way to a spectacular pole, his shootout lap yielding a 2m03.378s.
That was followed by a Saturday night engine change on the #17 Mustang, the team explaining that it was a precautionary measure taken based on concerns spotted in the data during practice seven and the shootout.
Supercars has since sealed both the shootout engine and the unit McLaughlin used to win the Great Race alongside Alexandre Premat, with checks to take place this week.
"The Supercars technical department has sealed both the qualifying and race engines from car #17 and will conduct a dyno test and full internal inspection of the engines to check for compliance of their ESD," said Supercars' head of motorsport Adrian Burgess in a statement provided to Autosport.
"The inspection will take place this week at the Supercars engine facility under supervision of the HOM."
DJRTP is under investigation and the results of Bathurst provisional until a hearing over the squad's team orders tactics are heard at teh start of the Gold Coast 600 next week.
Fabian Coulthard was given a drive-through penalty for a team order to slow down under the safety car, but the hearing will decide if further punishment should be handed out.
Triple Eight let Whincup off the leash too late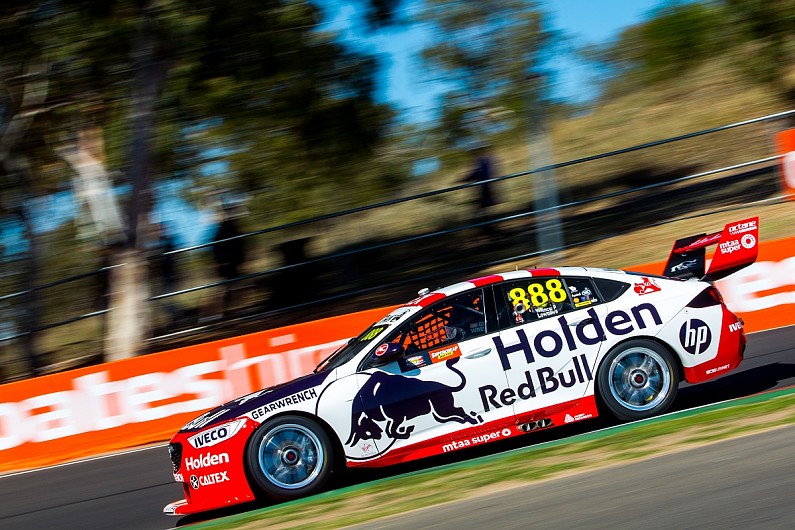 Triple Eight made its decision to let Jamie Whincup off the leash too late in the closing stages of Sunday's Bathurst 1000, says team manager Mark Dutton.
Whincup and co-driver Lowndes were locked in a dead-even battle for the lead with the Scott McLaughlin/Alexandre Premat car until around 20 laps to go, at which point the strategies for the two contenders deviated.
While McLaughlin went into fuel-saving mode, DJR Team Penske hoping his Lap 135 stop would get him to the end, Triple Eight instructed Whincup to push, committing to another stop regardless of safety cars.
Whincup dropping to fourth thanks to a stop with 10 laps to go, while a pair of late cautions helped McLaughlin save enough juice to make it to the finish.
"We'll obviously review. I think we should have made it earlier," he Dutton.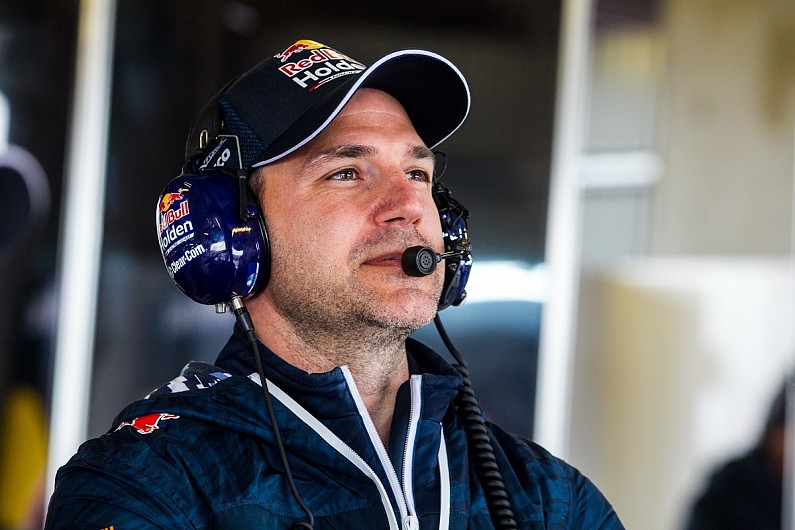 "The time we lost not making it earlier - and that's a collective, we're a team making these decisions together - means that there's a chance we would have come in, pitted and got back out in the lead and cruised home.
"You need about a 40-second lead, roughly, and when you see the difference in times you can do, we were doing, I think, 1.8 faster than McLaughlin at some stage just before the yellows.
"It is definitely possible, but just not [this time]."
Dutton added that the McLaughlin approach of saving fuel and hoping for Safety Cars wasn't an option for the #888.
"Because we were the car in the front pushing the air, it's so hard," he said.
"You're consuming a lot of extra fuel compared to everyone else.
"It's tough. The numbers we had to hit were near impossible if you were leading at that stage, hence the call."