DJR Team Penske Ford Mustang duo Scott McLaughlin and Alex Premat lost more than two hours of pre-Bathurst 1000 testing after a crash at Queensland following a brake failure.
Premat suffered front brake failure at Turn 4 during Monday morning's session, resulting in a high-speed excursion for the driver.
The damage required more than two hours of repairs before McLaughlin and Premat - who were the polesitters in 2017 but have never won the Bathurst classic - could continue with their preparations.
Despite the lost track time, Premat reckons he has come away from the crucial test feeling comfortable in the car ahead of the October 10-13 event.
"Obviously we had the problem with the brakes early in the day and the damage to the car, but the team got it fixed and the car has run really well for the rest of the day," said Premat.
"I feel good in the car, I am happy, Scott is happy and now I feel like I am ready to go to Bathurst for the 1000 next week.
"We will debrief and talk it all through, but overall a good day."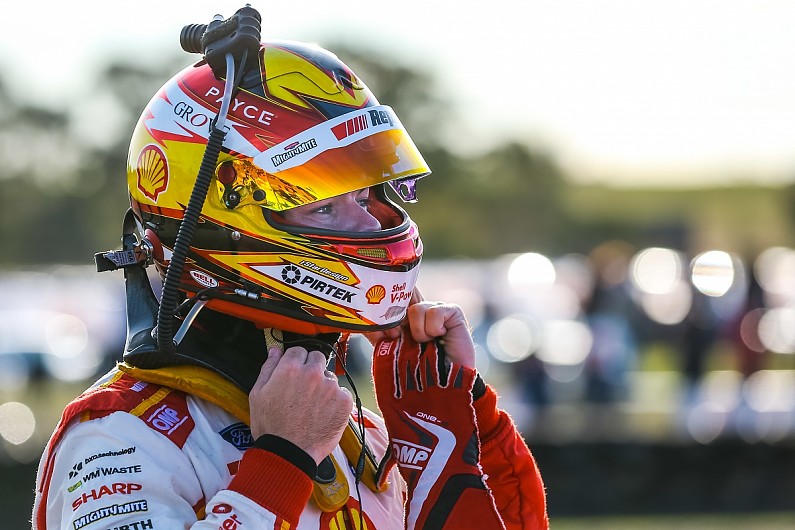 McLaughlin, leading the supercars championship by over 500 points, added: "Better to have issues like that today, rather than at Bathurst next week. That's what test days are for.
"The rest of the day went smoothly, the #17 Mustang was strong and Alex logged plenty of miles. Solid day."
DJRTP ran three Mustangs at Queensland on Monday as the McLaughlin/Premat and Fabian Coulthard/Tony D'Alberto entries were joined by a car focussed on 2020 engine development.
Trialling the new rocker and ring package, as well as drive-by-wire throttle, the car was driven by Steve Johnson - his first drive in a Supercar since 2014 - and recently-crowned Super3 champion Broc Feeney.
Triple Eight also ran its two Commodores with Jamie Whincup doing the lion's share of the work in the #88 entry over co-driver Craig Lowndes, while Garth Tander did most of the driving in his car shared with Shane van Gisbergen.
Rossi surprised by rapid adaptation to Supercars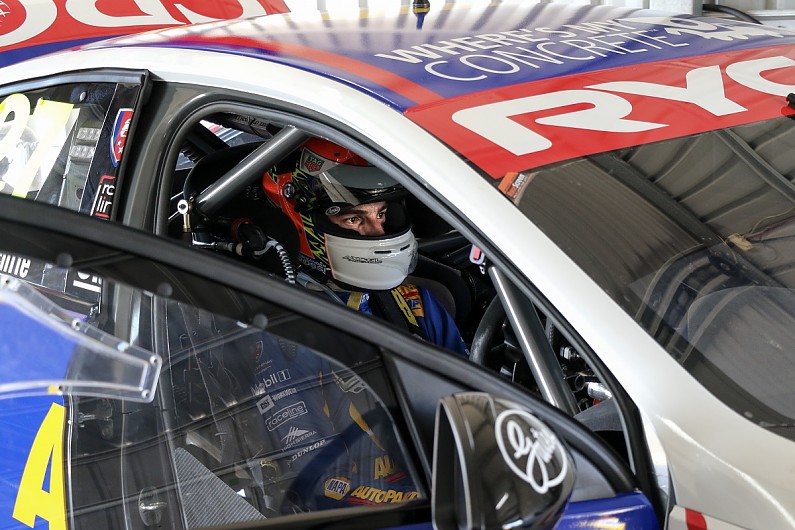 The 2019 IndyCar runner-up, Alexander Rossi, said he was surprised at how quickly he adapted to a Supercar and how similar it was to IndyCar following his first run in the Walkinshaw Andretti United Bathurst entry at Winton.
Rossi did the majority of the early running on the first day of a three-day test at Winton, thanks to co-driver and fellow IndyCar competitor James Hinchcliffe's late arrival from America.
Hinchcliffe has raced in a Supercars endurance race before in 2018, doing so at Surfers Paradise, but he will join Rossi - who has never driven a touring car before in competition - in making a debut at Bathurst on October 10-13.
"It's very unique technique stuff, said Rossi. "So getting down to a generally good lap time was a lot more straightforward than I was expecting, considering the closest thing I'd ever raced was a DPi car in IMSA.
"I mean, I've never raced a touring car or GT car."
He added: "Funnily enough, the balance is like an IndyCar in that the predominant trait is understeer and as you try and tune it out, it mostly affects corner entry. So that's something I'm pretty used to!
"The hardest thing is the braking because it's so understeer heavy, you have to trail-brake a lot and you're super-prone to the inside wheel locking."
Rossi reckoned he was 0.45 seconds behind regular Walkinshaw Andretti driver James Courtney.