McLaren Formula 1 ambassador Fernando Alonso has confirmed talks with Zak Brown about racing at the Bathurst 1000, but will not compete in Supercars's flagship race in the short-term.
Alonso was recently linked to a Bathurst drive by McLaren boss Brown, who also co-owns the Walkinshaw Andretti United Supercars squad.
Brown had said the two-time World Champion is "very interested" in the Mount Panorama race and that he "wouldn't rule him out" for a wildcard start in a WAU entry in the future.
When asked about the Bathurst reports, Alonso confirmed that he and Brown had spoken about the opportunity.
"Yeah, I read that yesterday [at Sebring]!" he said.
"I spoke with Zak, obviously he has a team [in Supercars] and we talk about these iconic races that are maybe one day interesting.
"Not in the short term, for sure. But I don't close any doors to anything."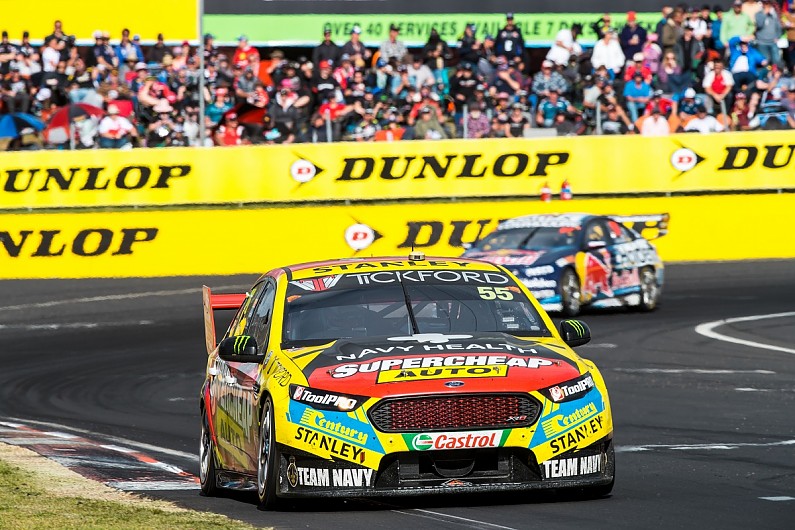 Alonso's post-F1 career focus has been on winning the 2019 Indianapolis 500 in order to complete the triple crown, alongside his World Endurance Championship commitments with Toyota.
He has also tested NASCAR Cup machinery and is set to sample a Toyota Dakar truck, but Alonso says Indy is the primary goal for now.
"I like a lot to challenge myself, things that I have no idea [about]," he said.
"I need to learn and I need to learn quick, and hopefully I can be as quick as the specialists on that discipline. Maybe one day.
"I have tested many cars in the last couple of years, like NASCAR on a road course. It would be nice to test NASCAR on an oval as well, just to see how the car feels.
"As I said, I'm not closing the door to anything in the future but right now, for 2019, Indianapolis is the only priority."
What does Alonso's ambassador role mean?