Supercars is investigating hybrid technology as a possible option for its Gen3 regulations, series boss Sean Seamer has confirmed.
A link between the 2021 Gen3 regulations and hybrid technology is not entirely new, but fresh focus on the concept was kickstarted by comments made by Zak Brown during the Australian Grand Prix weekend in March.
Recent confirmation of Nissan's impending exit from the series also revived the topic of hybridisation.
The carmaker's Australian boss Stephen Lester outlined a push towards electric vehicles as a primary reason why Supercars is no longer a strong marketing fit.
Another external consideration is the recent influx manufacturers to Formula E, which points directly to the importance of EVs to the automotive industry.
According to Seamer, hybrid technology is therefore on the table for Gen3, with the Supercars commission currently investigation how it could be incorporated.
"Yes, we're looking at Gen3 for 2021, and I think that everybody's sort of been saying, 'well, what next?'" said Seamer.
"There's a process that a team on the commission are working through between now and the end of the year to define what Gen3 looks like - the car of the future.
"We will include manufacturers in those discussions to get their feedback and their inputs in terms of what works for them, and make sure that we understand what their long-term product roadmap looks like.
"[Manufacturers have] asked what hybridisation might look like.
"Do we have the ability to do it? Is it something that we will consider as part of Gen3? To which we have said, 'yes, we will look at that as part of the programme and the planning'."
Seamer explained that the hybrid talks are still in their infancy, but he hopes to have it locked down by the end of this year to give competitors time to get organised.
"It's very preliminary," he said.
"The deep line, we're working towards having that completed by end of the year - which gives us the full two years to work through development and implementation into 2021."
Gen3 will supplement the Gen2 regulations, which were officially introduced at the start of last season.
The Gen2 rules were designed to allow cars powered by smaller-capacity turbo engines to race, as well as two-door bodyshapes, in a bid to widen the appeal of the series to manufacturers.
But take-up has been slow as the only new car being introduced since then is the ZB Commodore - a four-door body with a V8 engine, after the introduction of a GM twin-turbo V6 engine was first delayed by a year, and then delayed indefinitely.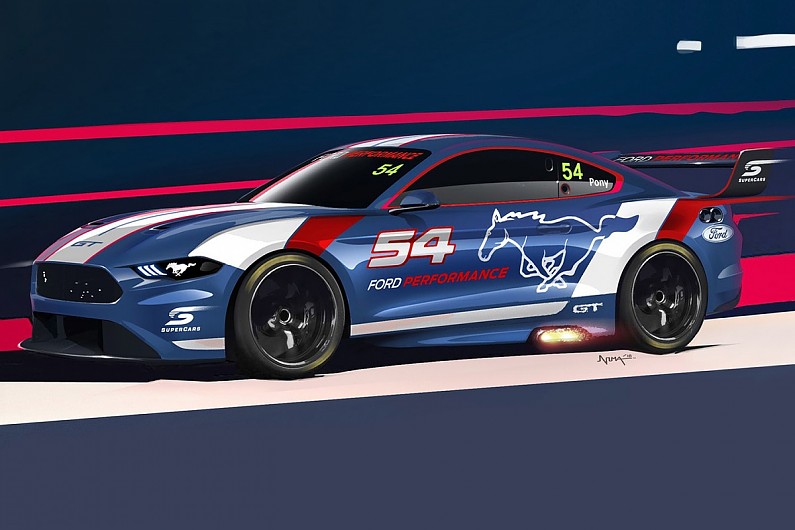 The first two-door bodyshape to come into the series under Gen2 will arrive next year, with the Ford Mustang - powered by a V8 rather than a turbo.
Seamer says the idea of forced induction is still on the radar.
"We will continue to look at forced induction," he said.
"Gen2 is a very good, broad platform as we've seen, so we will continue to look at everything in Gen2."