Since graduating to the Formula 3 European Championship, Enaam Ahmed has been faced with a plethora of new challenges to overcome. The 18-year-old set a record of 13 race wins in a season on the way to last year's BRDC British F3 crown, but now he's doing battle in a much bigger pond.
His Hitech Grand Prix-run Dallara might have a near-identical 237bhp to the British equipment, yet the two cars are far removed in their driving characteristics. Thanks to its ability to produce much more downforce and the fact that it's shod with Hankook tyres - rather than the Pirellis used in the UK - with their own unique behaviour, the Dallara is a new package to Ahmed that he must maximise on a host of circuits he's never raced at before.
What's more, the 2018 season brings with it even more pressure than normal. With a single-make F3 category set to join Formula 1's support package for next season, there is a great deal of uncertainty surrounding the future of the current European series, leaving a finite timeframe for Ahmed to reach the sharp end and make his mark.
As he puts it, "the best racing driver in the world is going to be the most versatile", so it was crucial for Ahmed to show that he could plug-in and play from the start of the campaign.
"A lot of people are on the limit of their driving style, not necessarily the car," he continues.
"The trick to being the best racing driver possible is having an adaptable driving style - being able to change from aggressive to smooth, this to that."
That's why, before the F3 season curtain-raiser in Pau, Ahmed took an unconventional route. Instead of relying solely on a simulator to learn the limits of the car or of a new track, he spent a day at Northamptonshire's Bill Gwynne Rallyschool International sliding a Ford Escort Mk2.
No, you haven't read that wrong.
At the recommendation of driver coach Roberto Streit, Ahmed swapped slicks, wings and smooth asphalt for a 40-year-old battle-scarred rally car and a gravel proving ground, all in the pursuit of becoming a more polished circuit driver.
"It's not hard to learn car control, but it is hard to drift well and smoothly" Enaam Ahmed
"My coach recommended me to do it, that's how it came about," says the McLaren Autosport BRDC Award finalist.
"He's wanted me to do rally car driving for a while - he felt it's something that I needed for F3, with how the driving style is.
"I wanted to learn, not so much for car control, but getting the flow right of sliding a car. It's not hard to learn car control, but it is hard to drift well and smoothly. It's more about the discipline with rallying. There's no grip, so you can't really push the car into the corners. You've got to get the flow to keep the speed high."
More than 100,000 people have passed through the Rallyschool's doors since it opened in 1982 and, to maximise Ahmed's time, first-rate tuition is called upon.
Sitting alongside him in the morning is British Rallycross driver Steve Hill, swapping from his Mitsubishi Lancer Evo X Supercar. Then, in the afternoon, it's the turn of school founder and five-time road rally champion Bill Gwynne to ride shotgun.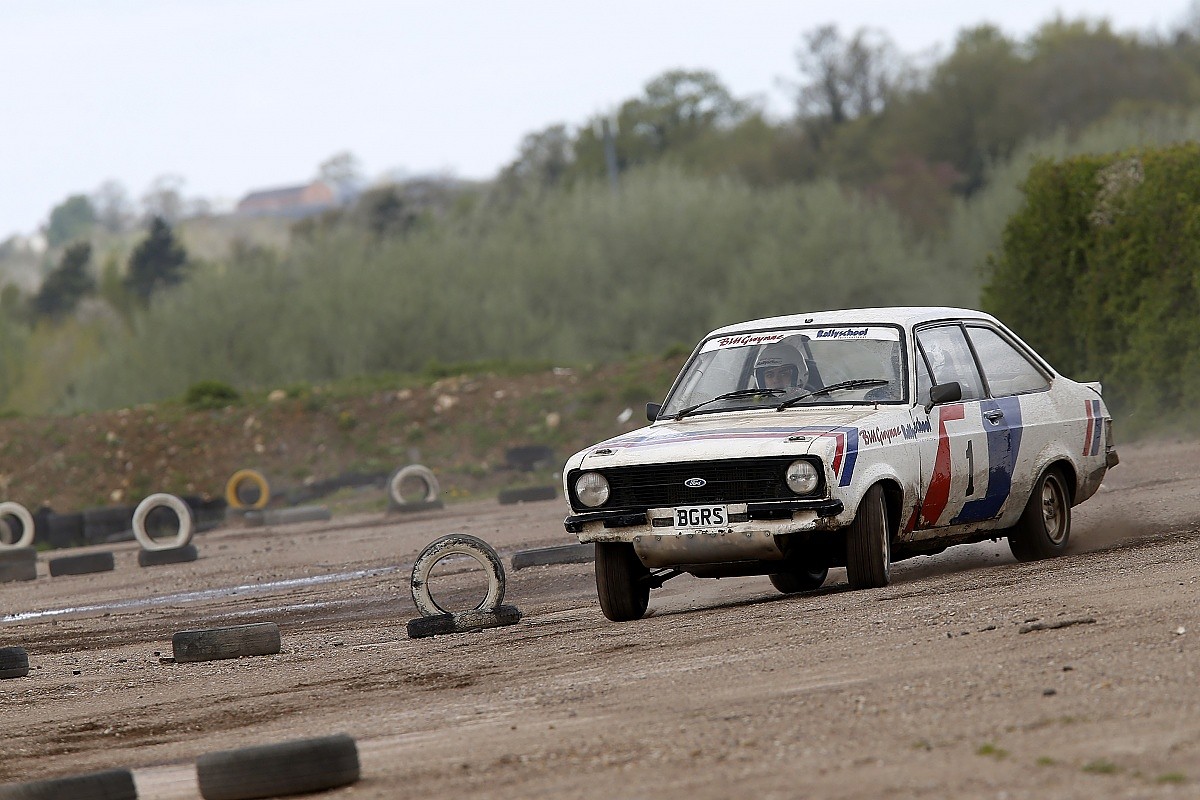 Interestingly, Hill and Gwynne have contrasting approaches. Clip a marker or overcook the oversteer with Hill and it's a quick change back into first gear and off Ahmed goes again. Gwynne, on the other hand, readily stops the car dead when he wants to see the front wheel mere inches closer to the apex. Regardless of the differences, "they were awesome", Ahmed says of his teachers.
"It was amazing learning with Bill because he's very experienced," he grins. "I really enjoyed spending time in the car with him and seeing a master like that driving a rally car."
The 125bhp 1600cc Escort is kept deliberately close to standard specification. Restrained upgrades include Bilstein suspension and a limited-slip differential, but little else. It's even fitted with normal road tyres. The aim is to better simulate low-grip conditions and keep speeds down should the driver lose control.
Paul Gwynne, son of Bill, reckons the venerable Escort is the perfect tool for the job.
"They're the only car that allows you to learn the rear-wheel-drive technique comfortably," he says.
"You don't have to make it slide, you can steer it on the throttle and it rewards you if you do it well but it doesn't spit you off."
Hill adds: "Some people might say, 'What's the point?' But it's great for wet-weather driving. It gives you a lot more insight of where to go and what you can do with a car."
With the machinery sorted, it's out onto the gravel proving ground. There's a simple slalom run marked out by cones running down either side of a very dusty and therefore slippery course, connected at both ends by a sharp turn that requires a tug on the handbrake.
A Welsh forest stage it isn't - incidentally, testament to how much Ahmed enjoyed the day, that's now under consideration - but it's fit for purpose. While Ahmed is fan of the discipline, he's quick to hold his hands up that he's no World Rally Championship fanatic.
"The fundamental basis of that rally car is similar in a sense to F3" Enaam Ahmed
The tail-out frivolity is not about emulating his heroes, more a combination of "letting my hair down" and learning a skill set on gravel that has a direct application to the slippery surfaces of Zandvoort and the Norisring.
"The principles are still the same no matter what car you drive," Ahmed continues.
"Every car has a limit of adhesion. "The fundamental basis of that rally car is similar in a sense to F3: it's low power, it's fairly easy to drive but quite hard to get a lap time out of. It's also about having a flow, which in F3 is crucial because there's no power to bring it out of the corners. If you lose the fluidness through the corner, then you're not going to be good.
"I only get adrenaline when I drive a racing car. I get excited by anything with four wheels, even today. It's an old car but it's still fun."
Learning with the Escort doesn't offer a silver bullet for wet-weather driving or for threading the needle around narrow street circuits, rather its application is far more broad.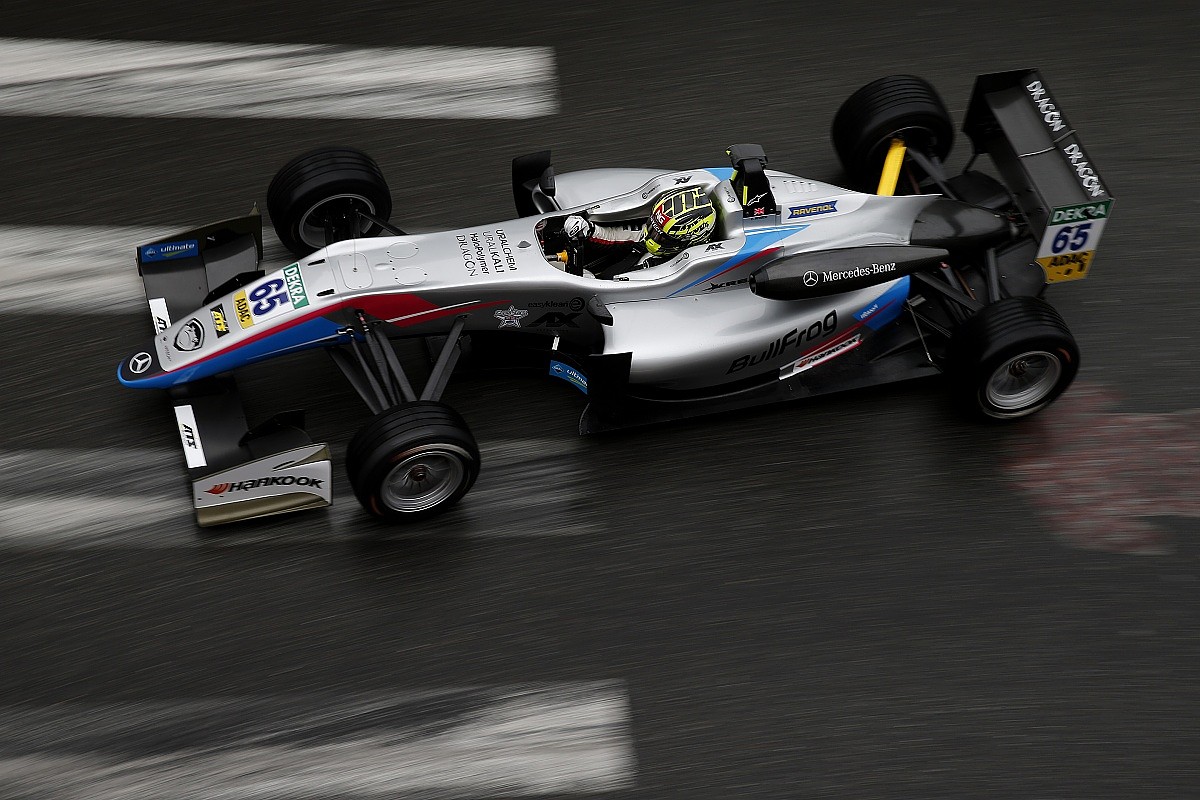 "It helps everywhere to be honest," Ahmed reflects.
"At the end of the day, you drive a street circuit like you do a normal track. The only difference is that the walls are closer. The limit of the car is still the same.
"It helps too when you go to new tracks like Pau when you've got to feel everything and use your instinct. Rally driving helps pick that up a lot more and you just have to drive what you feel rather than what you know."
Now five rounds into the season and with two wins at the Hungaroring under his belt, Ahmed's had a chance to assess to what extent the Escort has improved his ability. When asked if he's noticed a change, he's unequivocal.
"Definitely!" he says.
"My first pole position of the year was at Pau in wet qualifying. I went on the rally day just before Pau and I think it made a big difference - my car control was really good. I would definitely recommend it to young drivers coming out of karting because it's good for them to understand how you can drift a car. Even for older drivers, it'd still be beneficial."
The rally driving was only one day out of Ahmed's pre-season preparation and therefore not much in the way of a distraction. But thanks to a little bit of left-fielding thinking, perhaps there's another low-hanging fruit to be picked when it comes to developing young drivers.