Heeling-and-toeing is a lost art, but one that is still of great value - even in two-pedal cars, providing the brake and accelerator pedals are in close enough proximity in the footwell.
Quite a number of today's Formula 1 drivers are very good heel-and-toers, even though they don't use the technique in modern F1 cars, for very good reasons.
When teaching heel-and-toe, I will usually tell drivers that it's a good idea because we're using road cars, even though it isn't possible in a fair percentage of current racing cars. Then, once they have learned, I point out how advantageous it is for their racing careers.
The main reason is that learning the technique makes drivers 'bump-sensitive'. They tend to come through racing from two-pedal karts up to two-pedal cars (with gearshift). Today, commonly, there is a preponderance of sequential boxes or paddleshifts - so it is something of a relief to come across a good old-fashioned 'H' pattern gearbox.
The trouble with paddleshifts is that you may sometimes get mismatched revs on the downshift, certainly if the sequential uses automatic revs.
If you are at the top end of your rev range in one gear on a certain part of the track, the revs might match the downshift. Then you arrive at another corner in the same gear and you aren't maxed out on revs, but the gearbox doesn't necessarily use a smaller blip to change down.
You can't be sure it will automatically adapt to the revs required for the lower gear, and left-foot braking and pumping the throttle pedal with your right foot can also lead to inaccurate rev-matching.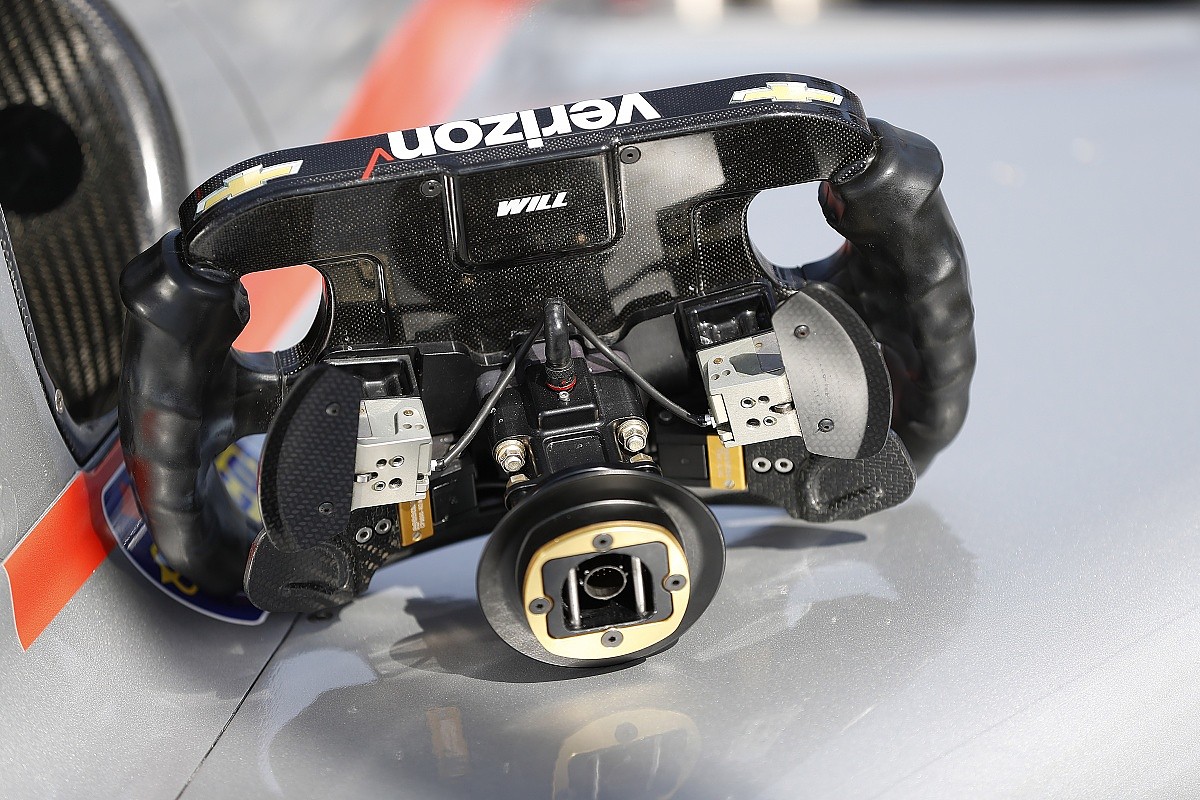 If the revs are a bit too high, the gear will engage, but the car will jump forward. If they're too low, there may be a wait if it's a paddleshift, or it will still engage if it's a sequential. But the change is never 'unfeelable'.
If you are using the clutch and the revs are a bit high, you can come off the clutch a fraction more slowly. If they're too low, you can give the throttle a quick blip and ensure you have a harmonised downshift. But, if you can feel the 'join', then you can guarantee that that's 150kg of load coming off your rear wheels.
Some drivers say they heel-and-toe in the wet but don't need to in the dry. The same process is happening in the dry but it's just not so obvious - the back end will still jump and squirrel around and the car will not slow down as much as it would if that shift was completely seamless.
Once you become an expert in heeling-and-toeing, and understand the value of the perfect downshift that helps the car stop better, when you go back to driving your late-model sequential or paddleshift-equipped car you'll feel the difference, and see how bad it is!
I am told sometimes: "We use a sequential box so I don't need to use the clutch when I downshift". But, of course, this doesn't mean that the box isn't engaging a lower gear - the only real difference is that it doesn't go past neutral as it does it. The gearchange would still be better if its revs were matched properly.
So, if you drive a race car equipped with a paddleshift, you can ask your ECU people to programme the gearbox to rev a bit longer or build some variations into it. Learning to heel-and-toe properly helps you to understand gearchanges better and look for ways to improve them.
In categories where you can't alter the revs, when you get a 'bump' on the first downshift, you know you will pay for it through the rest of the braking area. To improve braking, and to give you stability in the critical early part of the corner, you can avoid downshifting - giving up a certain amount of engine braking - and then do three quick downshifts at the end, although this is not as good as actually having a seamless shift for engine braking.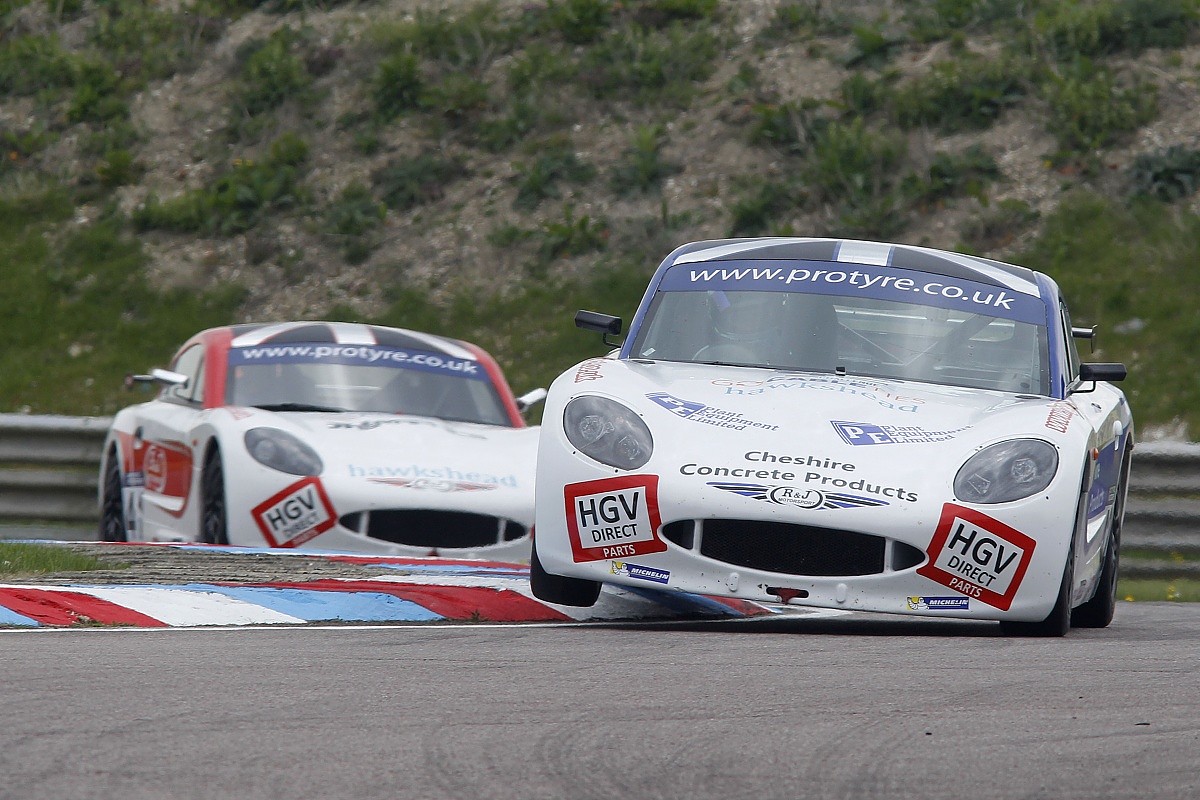 When you realise that there is a penalty to pay from the 'bumps', you will see the benefits of being able to heel-and-toe, and how learning it will make you a much better test driver for your team. The technique has helped drivers at the very top of the sport - even in Formula 1 - by providing them with the knowledge they need to give detailed feedback to their engineers.
So how do you go about learning to heel-and-toe? The most critical thing to start with is not the amount of revs you use, but braking. Learn how to get the brake pressure right first by taking little stabs at the throttle.
Do it in 'pigeon-toed' fashion, so the big toes on both your feet point towards each other rather than splayed away from each other. The term 'heel-and-toe' is actually a misleading phrase because you aren't specifically using those parts of your foot - you tend to wear out the sides of your racing shoes doing it.
The most critical thing to get right is keeping the pressure on the brake pedal even. On the first application of the brake pedal you are just introducing the brakes; then you push the brake pedal forward, slowly increasing the pressure on it, twisting your right foot, so you can push down on the accelerator with your heel at the same time.
As you begin to turn into the corner, you make the final downshift and release the brake slowly, while also twisting your foot to press down on the accelerator to bring the revs up and accelerate out of the corner.
There is no downside to heeling-and-toeing. You might get a little jump in the downshifts in-between, but if you learn to heel-and-toe perfectly, you won't even get that.
Ayrton Senna, using a normal gearbox in his McLaren, would arrive at La Source at Spa and go down through every gear, not skipping any, so that he could feel the car and get the maximum out of the engine braking.
Once drivers have learned how to do heel-and-toe, they don't want to do anything else.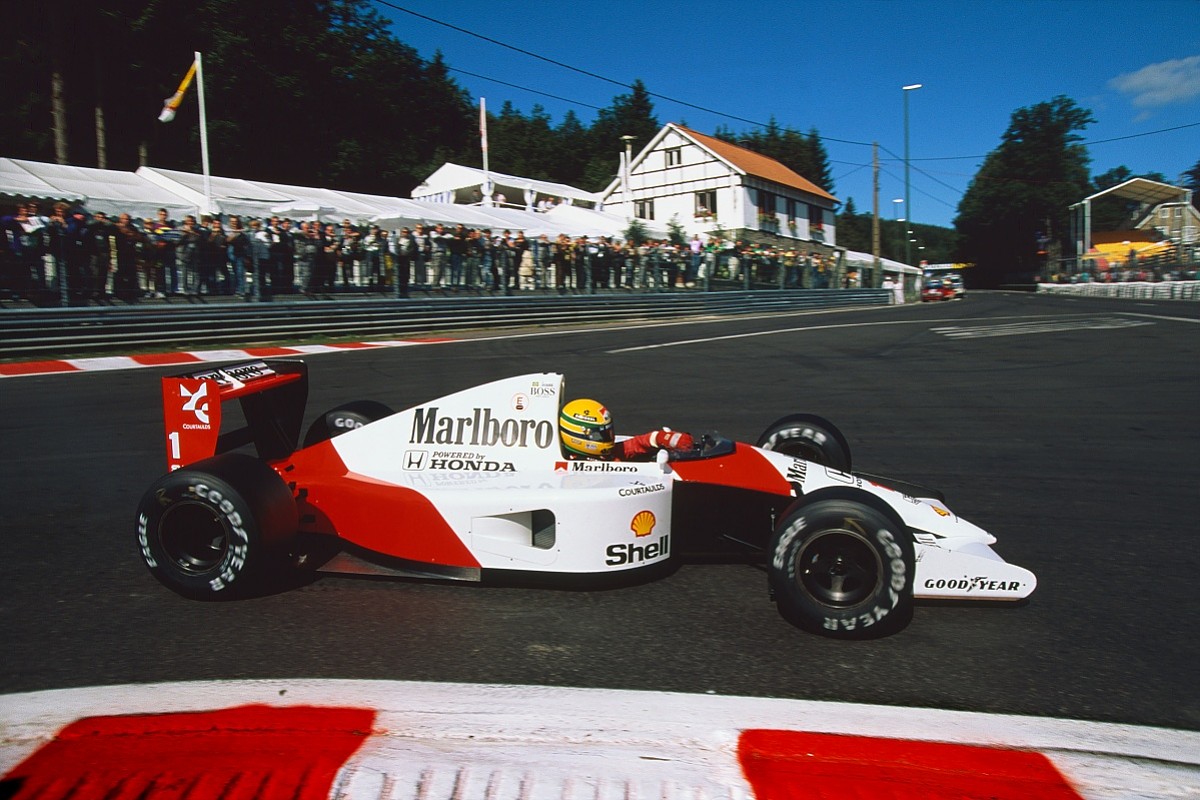 IS LEFT-FOOT BRAKING FASTER?
There are things you can do if you are a left-foot braker that are perceived to be an advantage. One is that you can go full throttle at the same time as slowing the car down slightly with your left foot for a nearly flat-out corner, which puts some weight on the nose.
What you have to be careful of is that you are pushing both the front and the rear of the car against the middle, which is not necessarily a good thing.
There is also a risk that your survival instinct will kick in and keep your foot on the brake longer than it needs to. That can cause a front-wheel lockup.
With left-foot braking you have to ensure you don't overdo it, and cause a bit of push (understeer). With right-foot braking, you have to make sure you are not coasting for too long and creating some push because of a lack of weight on the nose.
The other point is that, even with left-foot braking, a driver is not always on the brake or on the throttle. You often want a gap while the car rotates.
The moment you start to come off the throttle is the beginning of weight transfer, and the most important thing here is the rate of transfer - this prepares the car for what comes next.
You can overlap full throttle with the brake, but again you are pushing both ends of the car against the middle, and in the process using up fuel and possibly making the brakes too hot. You can certainly argue you are getting a more gradual weight transfer by doing this, but it is not without cost.
There is no fundamental advantage to using the left-foot braking as opposed to right-foot braking - it's simply a matter of where you are getting the feel from.
You can be a world champion if you use left-foot braking and you can be world champion if you use right-foot braking.