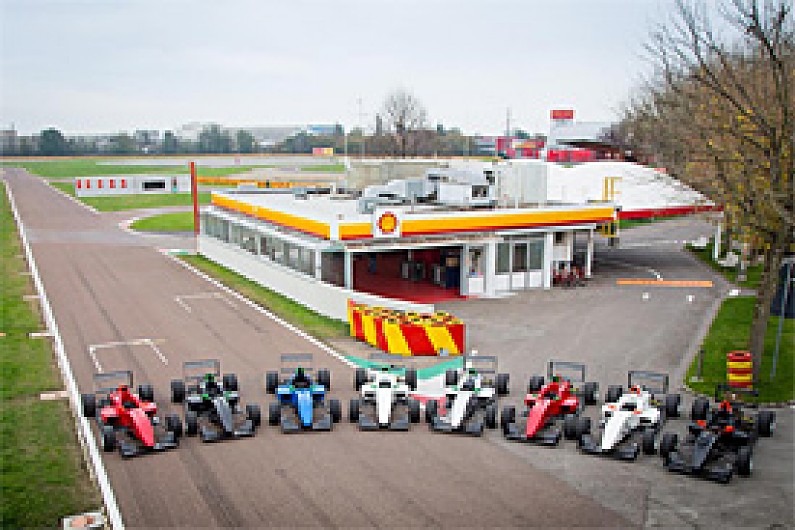 Formula 1 powerhouse Ferrari will run a new four-round winter series in America early next year, to help train aspiring professional single-seater racers.
The Ferrari Driver Academy's Florida Winter Series will take place across four rounds on three US circuits next January and February.
Following a collective test at Homestead on January 22 there will be races at Sebring (Jan 25-27) and Palm Beach (Feb 3-5), before a return to Homestead for two events on two layouts on Feb 12-14 and Feb 17-19.
Each meeting will comprise four hours of practice, two 30-minute qualifying sessions, and three 30-minute races. The series will cost €95,000 to enter and will be limited to 15 drivers, all using identical Tatuus FA010B Formula Abarth cars powered by 195bhp Fiat engines.
Ferrari engineers will centrally operate the cars (one engineer for every three cars), and will organise seminars to educate the drivers on car behaviour and set-up changes. Drivers will also be allowed to bring their own engineers to the events.
Luca Baldisserri, the Ferrari F1 team's former chief engineer, now head of the Driver Academy, described it as "an opportunity for drivers to see things they will never have the opportunity to see during a normal season".
"It's not a championship, but a way to let drivers train during the winter, especially those from Europe where it is difficult to find representative weather conditions," he told AUTOSPORT.
"It's competitive, because at the end of the day there's always competition when drivers are racing together, but there's no prize. The big value is the opportunity for the driver to learn in parallel with the track time.
"There is 3000km, which is a good amount of mileage, and drivers will meet together with the engineers to discuss what the car is doing, the telemetry, driving style, racecraft; it's an educational programme.
"It's something original for sure. We want to see drivers who want to learn, rather than just going around and not knowing what they are doing."
Baldisserri said drivers from the FDA would also take part, to keep them occupied over the winter as well as help the other participating drivers.
Baldisserri named Marussia F1 racer Jules Bianchi, newly crowned FIA F3 champion Raffaele Marciello, and Formula Renault 2.0 ALPS winner Antonio Fuoco (who shook down the first eight cars to be used in the series at Fiorano recently) as FDA drivers who would likely be drafted in.
AUTOSPORT SAYS
National editor Ben Anderson (@benandersonauto)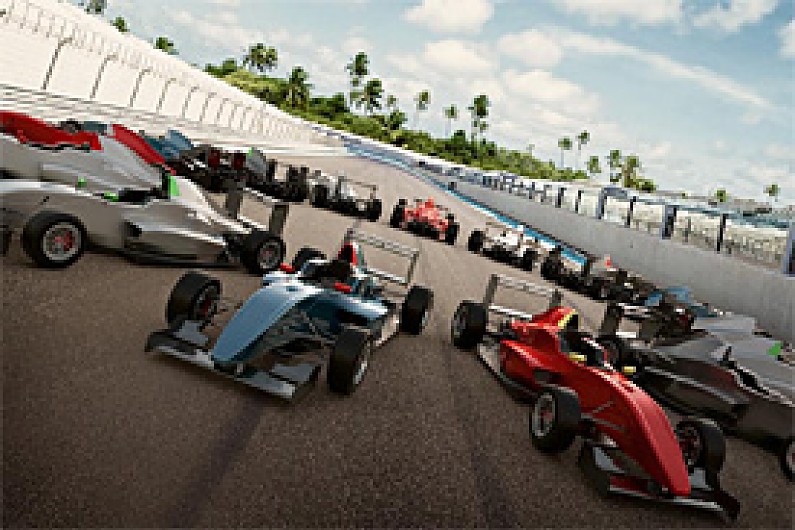 Ferrari's Driver Academy is all about trying to help young single-seater talents prepare for a future in Formula 1, and its latest initiative sounds intriguing.
It's no secret that finding quality track time during the European winter is nigh on impossible. That's why the New Zealand-based Toyota Racing Series (run every January and February) has proved so popular.
It seems FDA boss Luca Baldisserri (who worked with Gerhard Berger and seven-time world champion Michael Schumacher at Ferrari) has been inspired by TRS' effect on Italian protege Raffaele Marciello, who raced it in 2012 and went on to enjoy a stellar rookie season in Formula 3.
A hundred grand seems a steep proposition for a series in which you don't win anything, but maybe removing that purely competitive element will allow drivers to focus on learning rather than trying to beat each other.
Running the cars centrally should ensure equality in the classroom (FDA driver Antonio Fuoco - the new Formula Renault ALPS champion - managed to lap within a tenth of a second in eight different cars during a recent shakedown test at Fiorano) and the value of the opportunity to work with professionals from such a highly regarded motorsporting entity as Ferrari should not be underestimated.
Baldisserri has plans to expand the concept into the United Arab Emirates if things work out in Florida.
Marussia F1 racer and FDA driver Jules Bianchi raves about the work the scheme does, so this could turn out to be a great opportunity for aspiring racers to steal a march on their opposition, instead of kicking their heels waiting for the weather in Europe to improve.