From the other side of the world, V8 Supercars tends to be viewed as a championship supported primarily by people who make hats out of beer cans, set each others' cars on fire, and who are split by a tribal divide that is deeper and less bridgeable than some that have started genuine wars.
On that basis, the news of Nissan's preparations to arrive in 2013 and break up a 20-year fight between Ford and Holden might seem surprising. But the reality is that the lines between the blue and red camps have become increasingly smudged in recent years, and many of the current generation of fans are ready to shift their allegiance behind a new badge. Or, just as crucially, welcome the opportunity to hate two brands instead of just one.

During the V8 Supercar era, only three drivers have suited up full-time for both manufacturers' factory teams: Craig Lowndes, Jason Bright, and Will Davison. At a time when the level of direct support from Holden and Ford to the teams is becoming ever smaller, Bright - now driving for independent Holden team Brad Jones Racing - believes that Nissan will boost the championship right across the board.
"Ford and Holden have both pulled back [their support] pretty massively," he says. "I think they realised that even though they were pulling back, they weren't losing too many teams as a consequence. Nissan coming in will reinvigorate both of the brands to get more involved, hopefully.
"It's been a situation where they really didn't need to put too much effort in - they both had their factory teams, and both had cars on the grid. Having Nissan there, and possibly other manufacturers, means they are going to have to look after their key teams a bit more."
Lowndes was among the first to 'decamp' when he left Holden Racing Team at the end of 2000 to join Ford squad Gibson Motorsport. At the time, he had already picked up a Bathurst win and three championships for General Motors, and was being seen as the natural successor to Peter Brock in owning the hearts and minds of the Holden faithful.
Jason Bright has raced factory Holdens and Fords in V8s © LAT
During the Middle Ages, the standard punishment for treason was to be hung, drawn and quartered, and for a large population of Holden's fans, even that would have been too good for Lowndes when he aligned himself with the Blue Oval.
But as time has gone on and driver movements have become more fluid, fans have become more tolerant of 'defectors'. Bright raced for Ford team Stone Brothers Racing before being picked up by Holden Racing Team; a few years later, he was part of Ford's works camp at Ford Performance Racing. In his experience, popping up at FPR after having been so central to Holden's campaigns for two years wasn't such a problem.
"I got more flack going the other way," he says. "I got a lot of flack when I went to Holden to replace Lowndes, because we were both the first to do it in quite a while. I had hundreds of emails from unhappy fans that didn't really understand that's how things work."
Davison also started out in Ford teams before being picked up by HRT, and moved straight to FPR when he split with Holden at the end of the 2010 season.
"There was a bit of a backlash after HRT," he says. "I was only there [HRT] a short time, which was unfortunate - it certainly wasn't the plan. But I went from such a great year to such a bad year that I think a lot of people were as bewildered as I was as to why my second year there was so crap, and in the end I didn't have a lot of choice about leaving anyway.
"Obviously there is a percentage of our fans who aren't that closely involved and just look at it as though you're a traitor, and don't really understand the business side of things.
"But I'm finding that more and more fans just support the drivers these days. There are your fans that just come to Bathurst and don't follow the rest of the season that closely, and are just red or blue. But there are a lot of other fans who follow it quite closely and they really follow the drivers and the sport in general."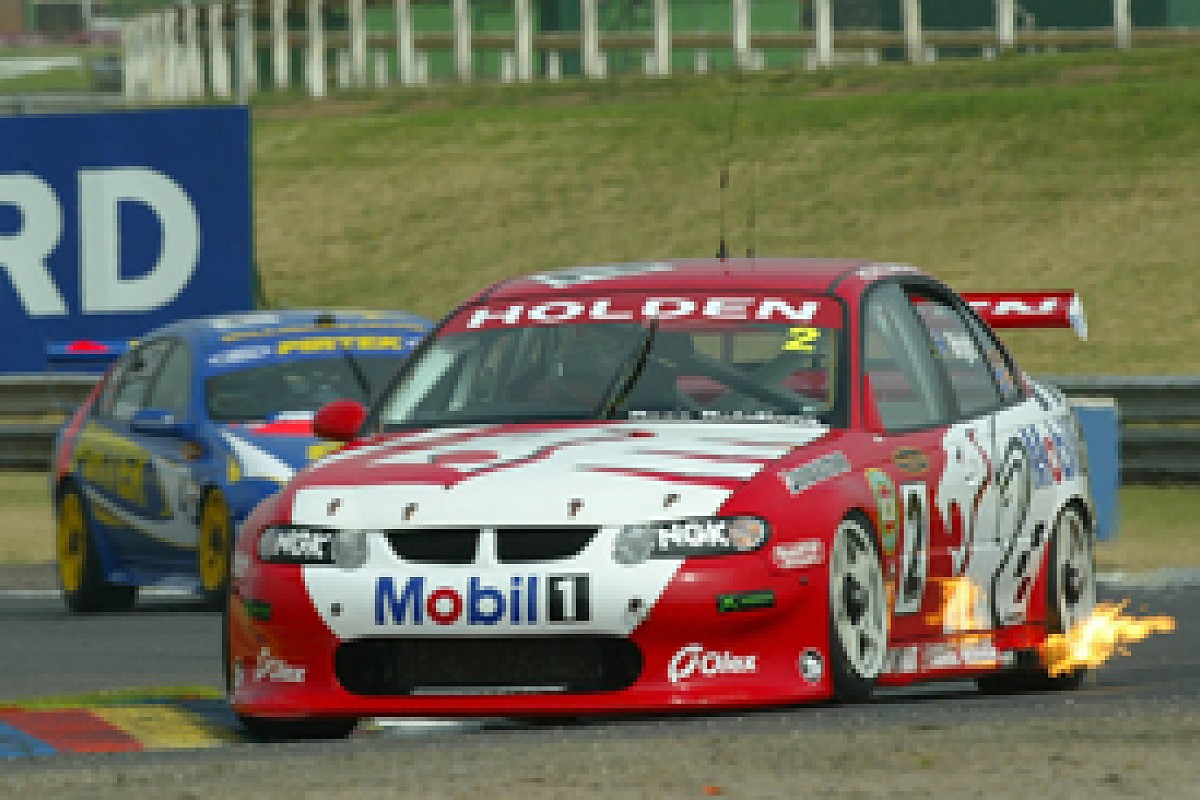 Kelly brothers Rick (second left) and Todd will take their team to Nissan for 2013
This new trend towards driver loyalty over brand loyalty provides the first hint of where Nissan can expect to pick up some of its early fan base. Brothers Todd and Rick Kelly, whose eponymous team will run the works Nissan effort, both have long associations with Holden, but they have also built a following of their own.
"A lot of the Kelly fans will be die-hard Holden fans who moved across from the Dealer Team [the satellite works team that Rick previously drove for] or HRT [which Todd represented for several years], so they'll be feeling a bit betrayed," says Davison.
"I think it's great, what the Kellys have done. It's huge for the sport, it's a big deal for them, and I think a lot of the old Nissan fans from the old days didn't disappear from the sport, so they're still hanging around."
Davison's second point is the next clue in piecing together how Nissan will fit in. It already has a heritage in the sport, having been a powerhouse in the final days of the Group A era with the Skyline GT-R, and somewhere out there, the fans that never bought into the Ford vs Holden roadshow are lying dormant, waiting to be awoken.
"I think you'll find that there might be ... 20 or 30, maybe up to 50 per cent of the Kelly fans will just continue supporting them, even though they're Nissan," says Bright.
"But I think you'll see a lot of Nissan fans come out of the woodwork. I'll be interested to see how they go, but there are a lot of people out there who are pretty passionate about Nissan. Whether it's a younger crowd of drifters, or whether they're Nissan collectors - I know a couple of guys who are right into their Nissans - they haven't had anything to go and cheer for, and maybe this will get a few of them to the track.
"Touring car racing in Australia was on the decline in the early 1990s when Group A was getting out of control, and when V8 Supercars came along the sport grew and it was a better show and the TV got better, and we've seen the sport grow a hell of a lot.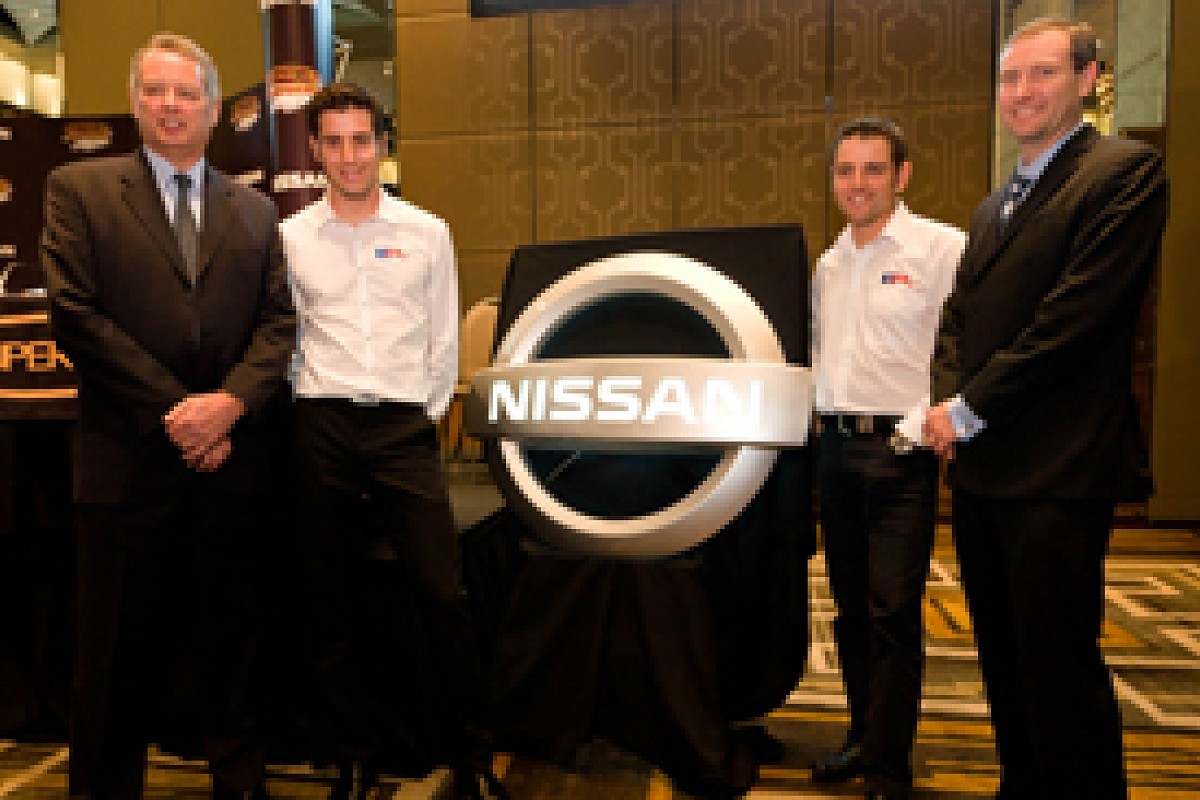 V8 grids are big but feature just two marques © LAT
"We've seen crowds grow, but it's been surprising over the last couple of years, the amount of people that you come across who stopped watching touring car racing when some of the brands disappeared. That always surprised me; I always thought that the racing got better so more people would be watching it, but a lot of people did stop watching when all the brands disappeared."
Davison believes that the swing away from hardcore brand allegiance is a simple matter of generational change.
"You do find that a lot of the real die-hards are of a slightly older generation," he says. "They come from another era, where it was probably more hardcore - the team owner/driver days.
"The rivalry is still there, but most of them are pretty understanding. I think it's exactly the same with the people that are saying that they're not interested in the sport now that Nissan are coming in. What was apparently the heyday of our sport - which was when there was no TV, half the grid sizes; those were the 'good old days' - was when we had Ford Sierras, BMWs and Skylines. People have got pretty short memories."
Far from disrupting the natural order, the arrival of Nissan - and potentially another manufacturer - into V8 Supercars stands to benefit almost everybody. The series will be revitalised, Holden and Ford will dig deeper with their own programmes, and there will be a touch more resonance when 'Godzilla' - the R32 GT-R that won Bathurst in 1991 and 1992 - does a demonstration lap at the Mountain.
The only potential downside is that if someone camping at the top of Mt Panorama during Bathurst weekend and nails their colours too brightly to the mast, they'll now have fans of TWO rivals manufacturers ready to lob a burning toilet roll into the tent.