OPINION: This week, Motorsport UK announced that - barring any further surge in coronavirus cases - club events may return from 4 July. And while there might be a few changes to events, there's no reason not to begin getting UK motorsport back underway
As soon as Motorsport UK decided, back in March, to suspend all of its event permits until at least the 30 June due to the coronavirus pandemic, thoughts quickly turned to how and when British motorsport could get back underway. There are now provisional answers to both of those questions.
Earlier this month, the governing body released some wide-ranging guidelines that outlined how each of its disciplines can safely resume, how social distancing can be implemented and what new restrictions would be in place.
Then, earlier this week, Motorsport UK gave the announcement that - barring any subsequent tightening of government rules amid a second spike of COVID-19 cases - club events could start happening from 4 July.
So far, three organising clubs have publicly confirmed they intend to begin running race meetings again in July and others are now putting plans in place for revised calendars, some still waiting for the tweaked British Superbike schedule to emerge before committing to dates.
But, last weekend, my colleague Marcus Pye argued that perhaps it would be better for club racing to take a gap year in 2020 and not start this season at all. He raised some pertinent points and suggested that, amid concerns over safety, competitor interest and the possibility of a retightening of lockdown rules if the virus starts spreading again, it might be best for clubs to consolidate, take stock and come back stronger in 2021.
However, many people - myself and Motorsport UK included - do not believe that is the right course of action to take. All the data points to the virus' grip of the nation beginning to weaken. According to the latest statistics, the number of people in UK hospitals with COVID-19 has fallen to 8879, when two weeks ago it was 11,443. Despite the significant increase in testing capacity, the number of people testing positive has started to steadily decline.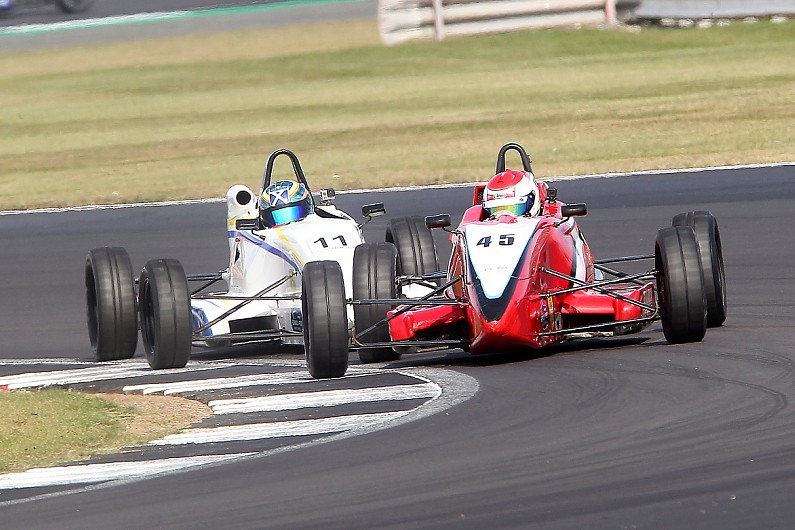 It also has to be considered that motorsport is not a contact sport and events are held outside, minimising the risk of transmission.
"It's an outdoor sport and right now there is more interaction happening every day when we go into shops than we would have in motor racing venues," argues British Racing and Sports Car Club chairman Peter Daly, his club being the first to outline a fresh 2020 schedule.
Therefore, a time when the pressure on the NHS has reduced, does not seem the right moment to take such a bold step as preventing all club motorsport this year. The long-term impact of doing so must be considered and not all circuits or clubs would necessarily survive to 2021 with no income from events.
According to the latest statistics, the number of people in UK hospitals with COVID-19 has fallen to 8879, when two weeks ago it was 11,443
"It's important for us [to have some racing this year] because we are a club who have employees - we have staff whose mortgages depend on it and we have overheads," explains Daly. "If we don't have any income from club racing it would be difficult for us. We would survive but we would have to post a loss and eat into our cash reserves. It would have a knock-on effect for the next two or three years."
After all, some scientists have suggested that the much sought-after vaccine may never materialise. The hugely significant motorsport industry and all the people it employs cannot remain on hold indefinitely while the virus exists.
That is one of the many reasons why Motorsport UK is keen for a resumption of activities from 4 July. The 'Getting Back on Track' guidelines were drawn up by a diverse panel that included representatives from major clubs, including Daly, and others from the British Automobile Racing Club and MotorSport Vision. Owners of circuits like Silverstone were represented too, along with - crucially - marshals.
British Motorsports Marshals Club chair Nadine Lewis was among those involved in the discussions about how to restart UK motorsport. The guidelines that were produced state no more than two marshals per post to allow for social distancing and Lewis explains that this does not simply mean two marshals per corner.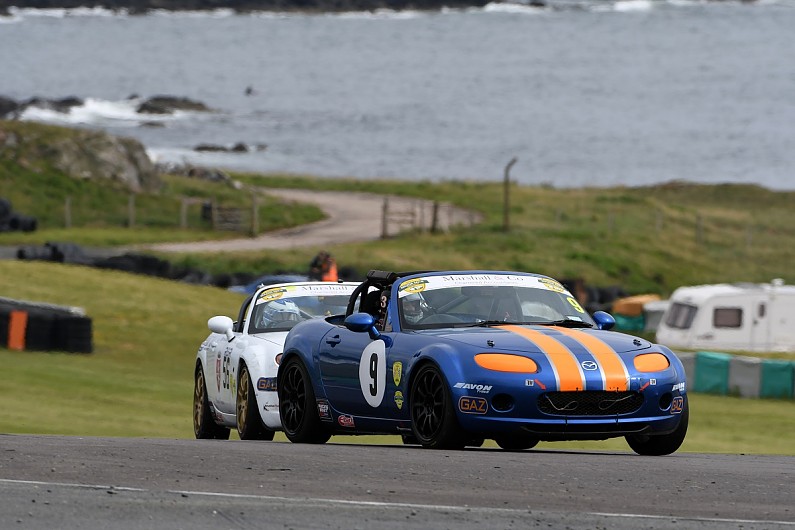 "For example Old Hall, the first corner at Oulton Park, the post chief's box is at the middle of the corner but the flag in point is at the apex and the flag out point is on the way out of the corner," she says. "Each of those boxes would have two marshals so there would be six in total. Each of the fixed points where marshals are located would have two.
"In terms of marshal numbers, we had numerous discussions and I think the guidelines are feasible and they are workable."
Lewis also believes it will be possible for marshals to socially distance, particularly as it will be rescue crews with greater levels of Personal Protective Equipment that deal with incidents.
"At posts it's relatively easy [to social distance] - you don't stand that close in case something happens," she states. "I think places like the assembly area and pitlane may limit the numbers. If there's an incident and you're getting a bit close and personal, that's the point where you've got to step back and you need the rescue units to turn up.
"They've said PPE will be in line with government guidelines. If you're stood out on a post and social distancing from everybody, you won't need a face mask. If you're going somewhere where it's going to be more crowded you might need to wear one. My recommendation would be to have some sort of face covering ready just in case, whether it's a scarf or cloth face mask.
"I think it's doable and Motorsport UK have covered as much as they possibly could without being too prescriptive."
The other concern surrounds attracting sufficient quantities of marshals, particularly with the potential for a number of events to be crammed into a few months. But, by limiting the number of marshals at each meeting, Lewis does not think anyone will struggle to attract members of the orange army.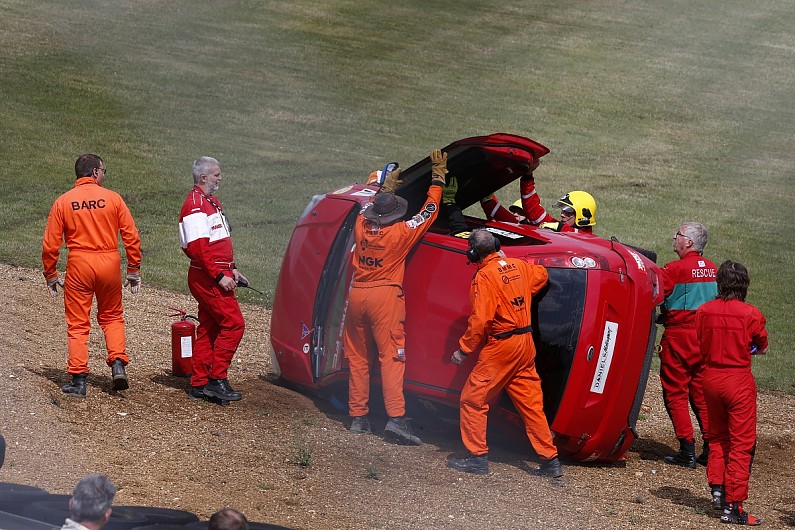 "There will be marshals chomping at the bit to get out there who have missed it enormously," she adds. "There's a potential that some marshals can't come for various reasons - they could be in the vulnerable category and self-isolating, we do have an average age of 55 I think. Also, there will be people whose jobs have changed and will have to work weekends that weren't expecting to.
"I think people will be multi-tasking and some marshals may not be comfortable doing that. The message I would give out is don't feel obliged to come. If you have some reservations then don't think anyone is going to think bad of you for it."
More safety car interventions will be required and there will need to be larger gaps between races. But all of us have become used to making major changes to our lives - and club motorsport will be no different
The BMMC supporting a July return for motorsport is clearly significant and addresses another of the key concerns. The guidelines also place a lot of trust on competitors - to not only follow the new rules but in terms of car eligibility. Scrutineering will not be as thorough as it was before and perhaps one way around this is for clubs not to run point-scoring championships this year. Most club categories will only be able to run three or four events as a maximum, so by removing the title battles, very strict scrutineering is less critical.
All of this points towards a cautious return in July being possible. Motorsport UK has already stated that it will only award 50% of last July's event permits in the month this time around. But that is not as restrictive as it perhaps sounds as no national championships can run in July - the British Touring Car Championship and British GT are both due to begin in August - and tighter restrictions on other disciplines, most notably rallying, mean other areas will be much slower to restart.
Furthermore, with the Silverstone Classic now cancelled, that leaves just 17 UK circuit racing events in July from clubs' original calendars. It, therefore, is not going to be a busy month of action - especially as some clubs reduce meeting numbers to avoid summer holidays and clashing with the British Grand Prix.
Another of the clubs preparing for a July season start is the Castle Combe Racing Club. It is due to hold its first meeting on 4 July but is preparing for a very different event than what it had originally planned.
"We thought hard about our 4 July meeting because we had a feeling at the end of June, when the Motorsport UK permits embargo ran out, they might fire the starting gun," says CCRC chairman Ken Davies. "If it's 4 July, our meeting is going to be one of the first in the UK so it's going to be a voyage of discovery.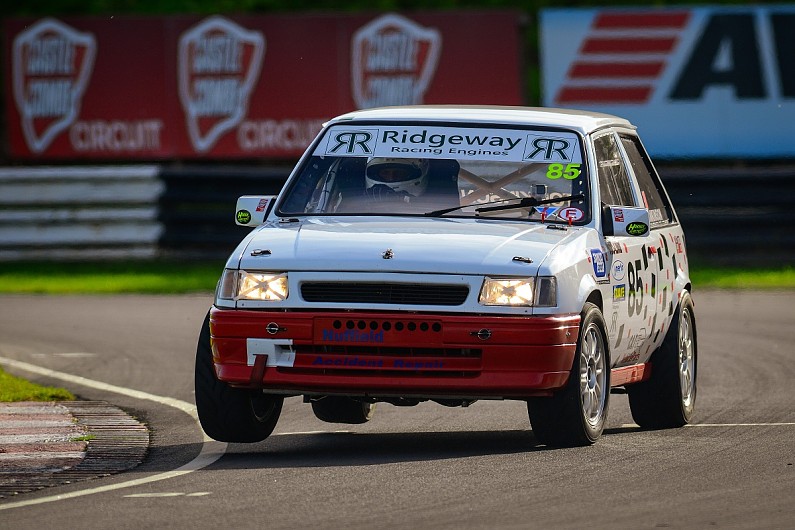 "That meeting will probably be purely for our own in-house championships - we would run double-headers for each of those. It would be a prototype meeting that will give us a taste of how we have to operate until restrictions are lifted. It would reduce the number of people in the paddock [by just having CCRC series].
"The team is very excited to get underway again. There's a huge appetite that has built up over the last three months and hopefully we can satisfy that."
It is a very sensible approach to take. By just running the club's four series - competitors of which are all based fairly locally to the Wiltshire venue - it allows a return to racing without vast numbers turning up from far and wide.
Davies acknowledges there will be a very different feel to the meeting as "we're placing a lot of restrictions on our customers". The crucial social aspect of club racing will be missing as drivers will be unable to bring friends, families or sponsors.
"We're in touch with competitors by email and asking them to be understanding," says Davies. "We're asking them to work with us and be patient. The general feeling from the feedback we've had has been very positive from our members on starting again very quickly."
Another change will be the impact of fewer marshals on posts.
"Instead of incidents being dealt with by the trackside team, we will probably have to pull a red flag," Davies continues. "It's going to impact on the time by about 20%. Even the most mundane breakdown or spin and stall will likely lead to a red flag."
Lewis agrees that more safety car interventions will be required and there will need to be larger time gaps between races. But, over the last few months, all of us have been used to making major changes to our lives. And when club motorsport can begin again, it will be no different.
The big question remains of how much interest will there be from competitors, and that can only truly be gauged by the numbers that actually turn up to those initial events. As Davies concludes: "We're a racing club and if we're not going to go racing, there's no point us being there."
The time has almost come for clubs to return to their core purpose and begin racing once more.