The British GT Championship has unveiled a revised 2020 calendar, which will include nine rounds at six UK venues beginning in August.
All sanctioned motorsport events in the UK were suspended in March until at least the beginning of July by the governing body, Motorsport UK, due to the COVID-19 pandemic.
With lockdown procedures beginning to be lifted, organisers of British GT - the Stephane Ratel Organisation - have now announced a new provisional calendar consisting of its original planned 15 hours of racing but over one fewer race weekend.
The first round is scheduled to be a double-header at Oulton Park on 1-2 August consisting of two one-hour races, followed by a trip to Donington Park on 15-16 August for a one-hour and two-hour contest.
The two-hour race at Brands Hatch on 29-30 August has kept its original date, as has the following round at Donington, which originally would have been the season finale, on 19-20 September.
This will now consist of a single three-hour race, but will also clash with the revised date for the Le Mans 24 Hours.
Two one-hour races at Snetterton on 3-4 October and one three-hour race for the Silverstone 500 on 7-8 November complete the revised calendar, with the annual overseas trip to Spa-Francorchamps dropped.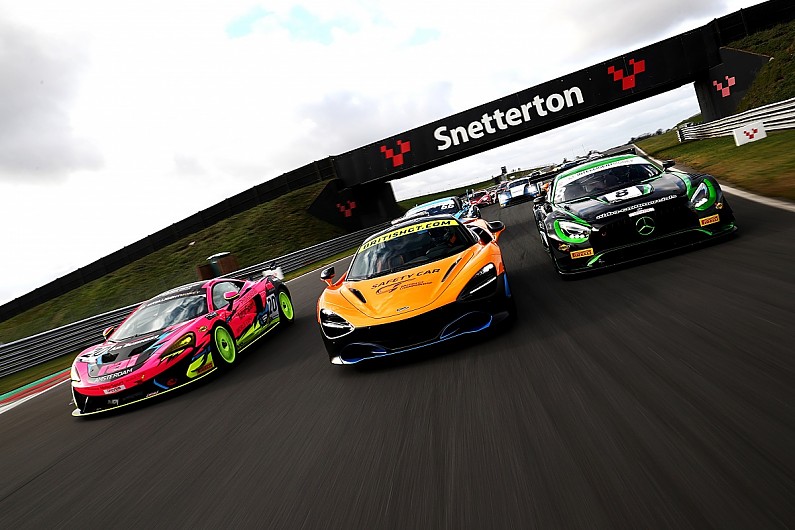 Stephane Ratel, founder of SRO, told Autosport: "We needed to be realistic to keep costs down, so there will be one less weekend and all the events will be in the UK.
"But it was important to keep the championship the same length in terms of the total duration of the races.
"At the moment the grid is holding up, but if you look to the economic crisis of 2009/10 it was the British series that was hit the hardest for us.
"At the moment it is impossible to say what the full impact of the crisis is going to be."
British GT becomes the second high-profile UK series to announce a revised schedule, following the provisional British Touring Car Championship calendar being unveiled in April, which is also set to begin on 1-2 August.
The BRDC British F3 Championship will also support BGT at all the revised meetings, and will be joined by other support series including the new-for-2020 Porsche Sprint Challenge GB, Clio Cup UK and Ginetta G40 Cup and GT5 Challenge.
The Clio Cup, which is moving across from BTCC meetings and will feature a new fifth-generation car for this year, has already revealed its new calendar.
It will begin at the second round of British GT at Donington before appearing at the four following events, alongside two already-planned overseas trips to Magny-Cours and Barcelona.
Provisional 2020 British GT schedule
1-2 August Oulton Park (2x1hr)
15-16 August Donington Park (1x1hr & 1x2hr)
29-30 August Brands Hatch (1x2hr)
19-20 September Donington Park (1x3hr)
3-4 October Snetterton (2x1hr)
7-8 November Silverstone 500 (1x3hr)