The new fifth-generation Renault Clio will compete in the UK next season after Renault Sport Racing's decision to run a series on the British GT bill.
At the end of last year, it was revealed that Renault UK would be pulling the plug on the Clio Cup after the 2019 campaign.
But now an agreement has been reached to allow a heavily revised Clio Cup UK series to run after all next year, moving away from the British Touring Car Championship's support package and instead competing at British GT events.
It will include the introduction of Renault's new turbocharged 1.3-litre 180hp version of the Clio.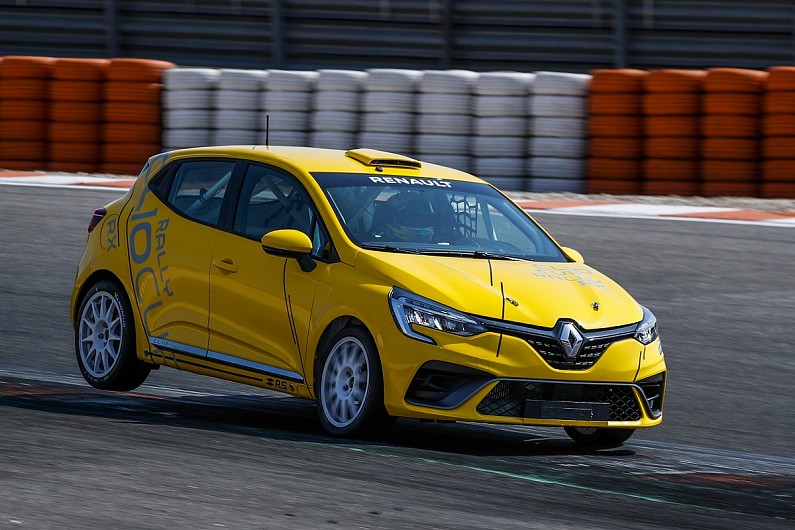 "For us it was very important to carry on with the new Clio in the UK - even if Renault UK cannot support the project as they have in the past," Renault Sport Racing customer racing commercial director Benoit Nogier told Autosport.
"For the teams and drivers it was very important to carry on. It was not super easy but we're very happy [it's continuing].
"We have a big history with Renault in customer racing and I wanted to keep this culture inside the brand."
A seven-event schedule has been revealed, with five of the rounds supporting British GT.
The other two will run at European circuits - one at Magny-Cours in September and the other yet to be confirmed - where the UK category will partner up with other Clio Cup series.
At the Brands Hatch event at the end of August, Clio Cup France will join the UK series.
Nogier said he is happy to be working with British GT promoter SRO, as Renault Sport Racing already has existing partnerships with the organisation.
"BTCC is still a very good platform but we had the opportunity to work with SRO as we do in France, as we do in Formula Renault Eurocup," he added.
"After the BTCC, British GT is one of the best platforms in the UK, even if for sure BTCC is still the best platform.
"We [Clio Cup France] share events with Clio Cup Spain and definitely it's a way to reduce the global budget because we share the cost of events.
"As the budget was a bit tightened [for the UK series] we did this and we are quite sure it will work."
It was announced at Autosport International earlier this year that the Mini Challenge would take the Clio Cup's place alongside the BTCC.
2020 Clio Cup calendar
Snetterton 300 May 16-17
Silverstone GP June 6-7
Donington Park GP June 20-21
Brands Hatch GP August 29-30
Magny Cours GP September 12-13
Donington Park GP September 19-20
Overseas event TBA