With no circuit racing on until at least July, Motorsport UK has pitched in to help organisers facing a difficult time balancing the books. But there are many uncertainties that need to be considered before club racing can return to normality
In a world without coronavirus, the UK motorsport season would have been well underway by now.
Prior to this weekend, there should have already been 26 national race meetings held across the UK and Ireland and the vast majority of series would have completed at least their opening event. Some categories would be deep into the campaign already - this weekend was due to feature the third round of the British Touring Car Championship and its support series, for example.
But the COVID-19 pandemic has meant none of that has been possible. Governing body Motorsport UK suspended all its event permits until 30 June on the eve of the season starting. This means the long winter period where circuit racing organisers do not run any events has been massively extended. And the timing of the outbreak has made matters especially difficult for the organising clubs.
"This couldn't really have happened at a worse time," says Ken Davies, chairman of the Castle Combe Racing Club. "What some people don't realise is a racing club has a six-month window to generate all of its income and then a six-month period where it has to live on what it's been able to generate.
"All revenue stops until racing starts again the next April."
So this year, instead of the difficult winter time for clubs lasting from November until April, it will continue until at least July and possibly even longer than that. Inevitably, such a long fallow period is going to have an impact, and clubs up and down the country are now working to minimise the effects of the coronavirus outbreak.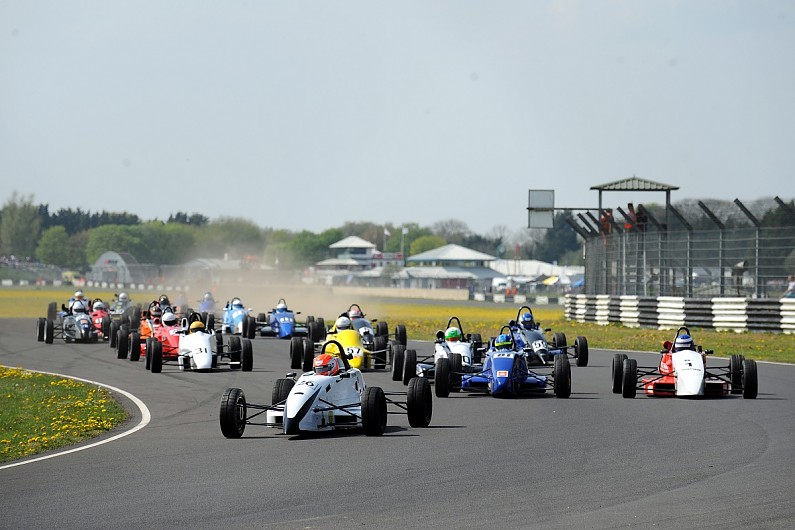 Motorsport UK is helping with that too, by offering a £1million fund to support struggling clubs through this difficult spell. The scheme allows clubs to apply for grants of up to £10,000 or loans of up to £25,000 but these are available as a last resort for the clubs facing the toughest economic conditions.
Motorsport UK chairman David Richards (pictured below) says it is important for the governing body to be proactive in helping clubs during this crisis.
"I've seen some correspondence with the FIA whereby it looks like our fund and our mechanism for launching it is going to be set as a template for others around the world" David Richards
"Any decent organisation or sporting body should have the interest of its members at the front and should be anticipating the problems they are going to have down the line - not just reacting to them and not just waiting for someone to write to us and say 'by the way we've got problems here, what can you do about it?'" he explains.
"The clubs have nowhere to go. Sport England have put together a significant fund but we can't access that - motorsport has never been able to access that - so we felt the only thing for us to do therefore was to put our own fund together.
"We thought about it quite a bit and Hugh [Chambers, Motorsport UK CEO] and his team have put the process together very quickly. They looked at it carefully and I've seen some correspondence with the FIA whereby it looks like our fund and our mechanism for launching it is going to be set as a template for others around the world."
Clubs have responded positively to the initiative - variously describing it as an "olive branch", "very generous" and "a step in the right direction". With or without Motorsport UK support, each club is unique and faces a subtly different set of circumstances and is therefore dealing with the crisis in a different way. For example, Davies believes the CCRC is well placed to ride this storm.
"Our overheads are pretty low," he says. "Coincidentally, on the 12 March [before the lockdown began] I was at the circuit and we had a financial meeting and think we're in good shape."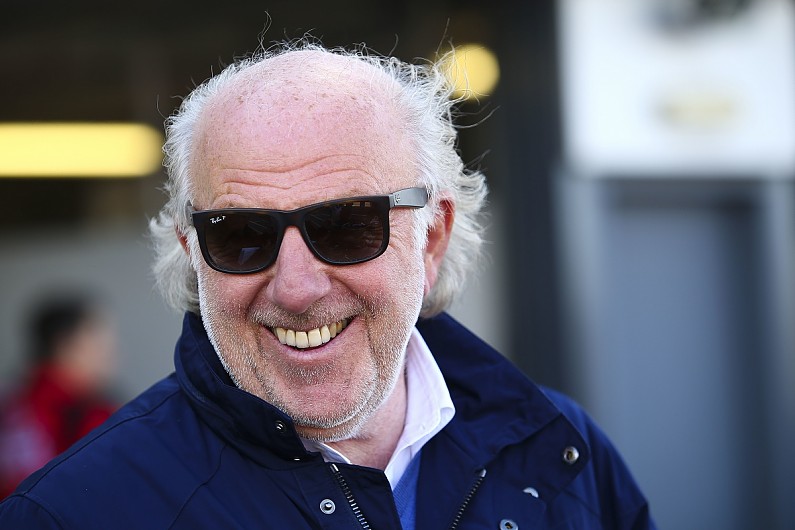 Not all clubs are in such a position. Some of the larger organisations employ dozens of people and clubs such as the British Automobile Racing Club and British Racing & Sports Car Club have taken advantage of the government's Job Retention Scheme, furloughing a significant proportion of staff.
PLUS: How UK-based teams are looking to survive the "disaster" nobody saw coming
But cutting back all expenditure is just one of the areas clubs have to consider at the moment. Ultimately, they are all racing clubs and their purpose is to organise motorsport events - and it is far from clear when they will be able to do so again. While many clubs are optimistic club racing can begin in July or August, some are planning for a range of different scenarios.
BRSCC chairman Peter Daly says: "Paul [McErlean, the club's race operations and general manager] and myself are communicating regularly and redesigning our championship calendar.
"I drew up three scenarios for the BRSCC's executive team to work on. One was no racing this year, the second was we carry on racing with the same dates, and the third one is up in the air and see what dates come back [from circuits]."
On the other hand, some clubs have decided not to get too far ahead in planning for particular scenarios given how rapidly the picture is changing. After all, just over a month ago, many still believed club racing would not be significantly affected by COVID-19.
"I'm a glass-half-full kind of guy and we have to work with what we have," says Mark Baulch, competitions secretary of the MG Car Club, which has had to postpone three of its six meetings so far. "We continue to work with Donington Park being our first meeting of the year on 11-12 July. But it's a changing picture all the time.
"If we get the green light, then we will make sure we're in a position to go [for the July meeting]. Unlike some of the big sporting events in July like the Festival of Speed [which has been postponed], we don't have as much infrastructure to put in place so we can get that event off the ground fairly quickly."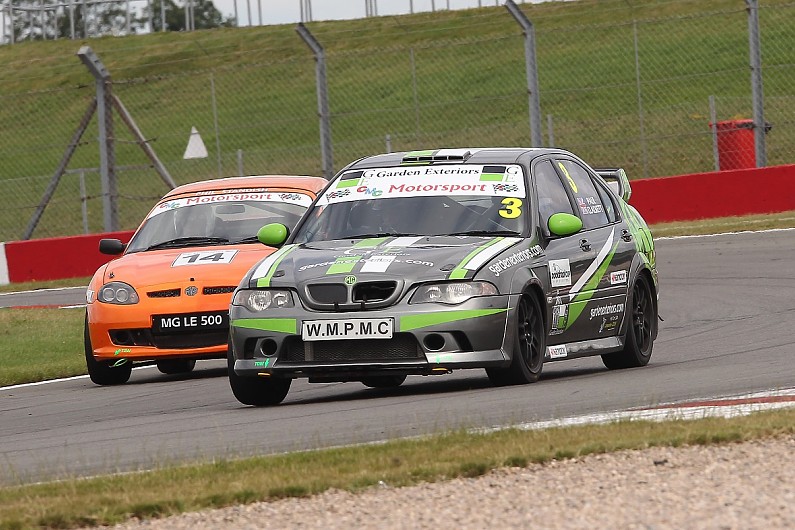 At present, it is impossible to tell if that MGCC event at Donington Park, along with scores of others in July, will take place as planned.
A decision on whether the British Grand Prix will go ahead on 19 July is expected imminently, and that could give clues to when the club-racing season will start. If it is not postponed, that bodes well for a July resumption of racing but if it joins the ever-growing list of events that are postponed or cancelled, then it would suggest the delay to the club racing season could be even longer.
Several race meetings were either cancelled or altered last year due to a shortage of marshals, and that situation could become even worse if a significant number of events are slotted into a short period of time
Daly is optimistic club racing can resume before some of the larger international events.
"The first race meetings may take place behind closed doors, which will lend itself to televised events or club racing," he says.
But, regardless of whether it is July, August or later that racing does indeed resume, there are still three key factors that will influence how many club meetings can be rescheduled into those final few months of the year.
The first of those is that club meetings are likely to be towards the bottom of the pecking order when it comes to accommodating new dates for postponed events. Silverstone has talked of the possibility of holding multiple grands prix at the venue, given the majority of Formula 1 teams are based in this country - if such a move were to happen, then it could have a significant impact on club racing at the circuit.
There is an acceptance among clubs that, as well as international events, meetings that draw large crowds will be the priority when it comes to rescheduling.
"It all revolves around TOCA and British Superbikes - they're going to be the first ones," says Daly.
BARC general manager Ian Watson adds: "We as clubs need to be realistic. It's going to be more beneficial for circuit owners to go with British Superbikes and the British Touring Car Championship."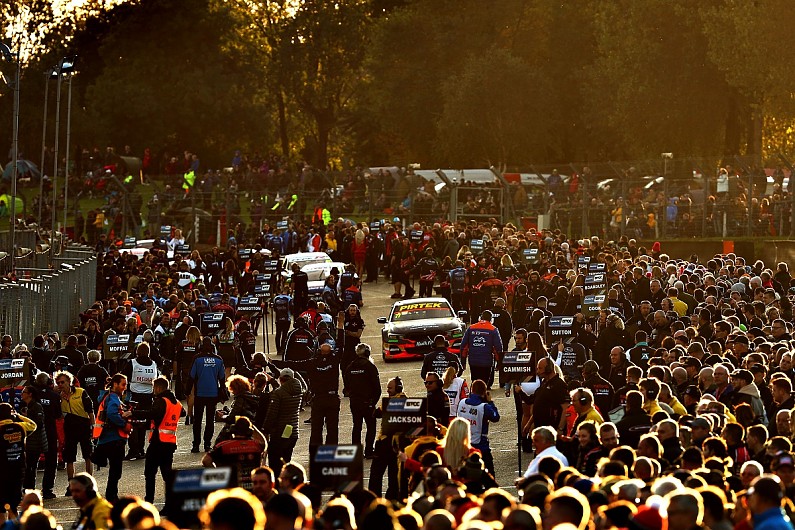 Track operators are also facing a difficult period, and it is therefore understandable for them to initially focus on accommodating the events that attract the larger paying crowds.
Another consideration for clubs to make is officials. Several race meetings were either cancelled or altered last year due to a shortage of marshals, and that situation could become even worse if a significant number of events are slotted into a short period of time. Baulch believes that is another significant factor in determining whether the MGCC's July Donington meeting does run.
"The biggest challenge would be making sure we have enough marshals and medical people," he says.
And that point about doctors and rescue crews is significant too.
"Motorsport cannot function without proper medical services, and it would be wrong to redirect that cover to motorsport or any sporting event until the government says we can have access to use paramedics and ambulances," Davies says. "Lives come first."
Richards also acknowledges this could be a problem and believes it is essential to properly recognise the role these medical staff play.
"It's all very well saying the government has opened things up and said we can have sporting events in August - or whenever it happens to take place - but we've got to remember a lot of people we rely upon to run our events have been on the frontline in this pandemic for the last few months," says Richards.
"It will be a fairly tough time for them, that they're going to take some time to get over, and we should recognise that and find ways of acknowledging that."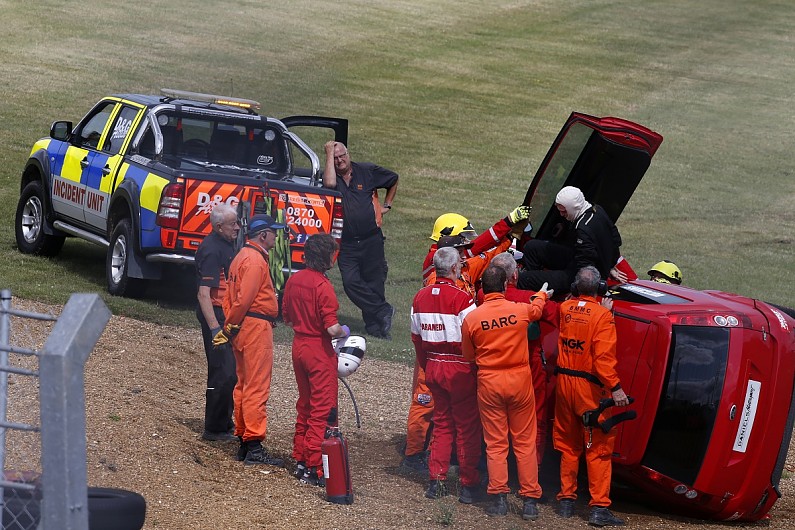 There is one more factor that still needs to be considered - and it is one of the most important. Even if racing is allowed to resume in July or August, and clubs are able to secure the track time they seek, and there are enough marshals, officials and medical crews, the meetings still need drivers to race at them.
Given how coronavirus has financially impacted everyone in one way or another, whether sponsors or drivers themselves will be able to pay to participate in motorsport is the big unknown.
"One thing we need to take into account is people are going to be tight for money. Trying to fit two race meetings into a month won't necessarily work financially for some competitors" Ian Watson
"While we've redesigned our calendar, we are also aware we have to rely on members' appetite to go racing," states Daly (pictured below). "While the appetite to go racing might be there, it's whether they have the financial resources to pick up their helmet.
"At club level, there will be a lot of questions asked of families who, at this moment in time, are going through all the stress of having [only] 80% of their income. At the same time, there's a lot of others who will be self-funded company directors going racing and asking whether they can justify their actions."
Watson believes this is a factor that will determine how many of the postponed meetings end up getting new dates.
"The one thing we need to take into account is people are going to be tight for money," he says. "I have to schedule one race meeting a month for my championships [under normal circumstances], because that's what people can afford, so trying to fit two race meetings into a month won't necessarily work financially for some competitors.
"We have to be realistic about what we can and can't do."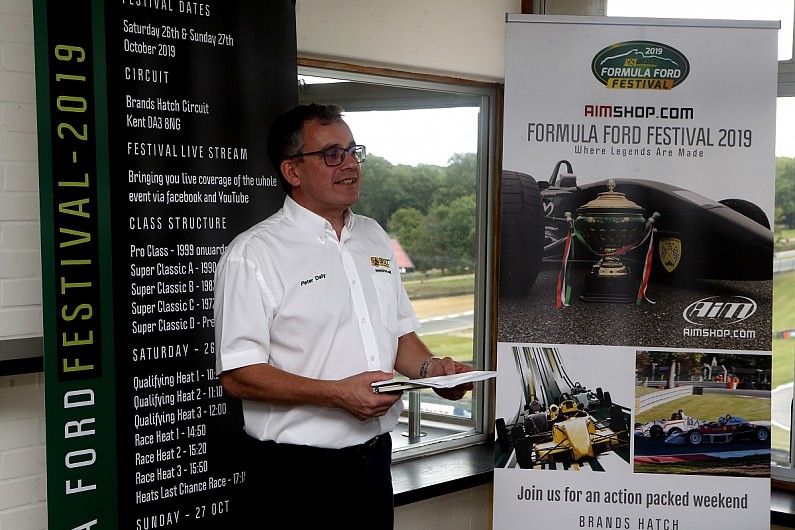 At a time of great uncertainty, what we do know is that the 2020 club racing season will be unlike any other. Even if a decent number of meetings do take place, Richards says there is no hiding from the fact that it's a tough time for everyone.
"I wouldn't say a half-year is ever going to be considered a successful season, even if we can get up and running by July," he says. "It could be we allow motorsport to happen for a while and then we have another clampdown because of the same circumstances we are in today.
"The one thing I am confident of is motor clubs in this country are robust organisations that really drive the grassroots of the sport and I know they will rally round."
The robustness of the clubs will be tested like never before over the coming months. Despite all the scenario planning taking place now, it's still impossible to tell what the final outcome will be.