The Scottish government has passed a law to allow closed-road motorsport paving the way for two of its biggest events - the Mull Rally and Jim Clark Rally - to return.
Scottish parliament passed legislation on Tuesday to come into force on Wednesday stating an act of parliament is no longer required to close roads and suspend traffic regulations for motorsport events.
This latest regulation brings Scotland into line with England and Wales. England changed its laws in April 2017, while Wales followed suit in February last year.
As is the case with England and Wales, any event hoping to run on closed public roads will have its application firstly vetted by Motorsport UK, the governing body of British motorsport, before a final decision is taken by the local authority responsible for the roads in question.
Motorsport UK chairman and 1981 World Rally champion co-driver David Richards said: "This is fantastic news.
"Closed-road events help organisers take motorsport to new audiences and this legislation will create a wealth of opportunities for everyone associated with motorsport in Scotland; from competitors, volunteers and fans, to communities and businesses who will benefit economically from hosting local events."
Mull Rally organisers have been working closely with Police Scotland and the Argyll and Bute Council since last year in an effort to make a 2019 route ready for the Hebridean island on October 11-13.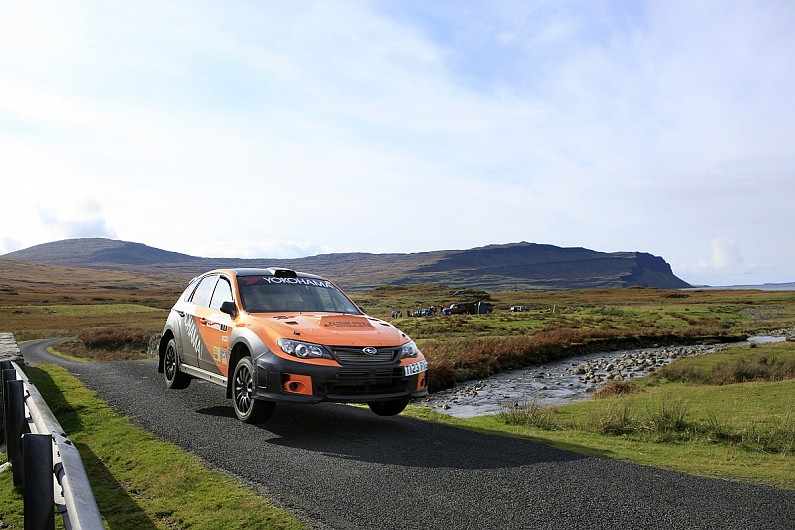 The Tobermory-based event hasn't run for the last two years due to potential insurance liability issues which are clarified in the new regulations.
Clerk of the course Andy Jardine said: "The island has missed the event over the last two years, but the sport has missed it as well.
"Mull is such a special rally for lots of people. Our thanks to everyone at Transport Scotland for pursuing this legislation and for enabling the event to come back in time for the 50th anniversary."
Scotland's other major closed-road event, the Jim Clark Rally, hasn't run since three spectators were killed on one of its stages in 2014, instigating a huge investigation into rally safety in the UK.
Organisers of the Jim Clark Rally confirmed the Borders event will return this year, though, having been moved to a new date of November 8/9.
Initially scheduled for May, the event has been pushed back to allow sufficient time to plan the rally - with organisers preparing for up to 140 entries.
Clerk of the course Russell Blood said: "Initial planning was for May but just because of the logistics, money and other issues which we have to resolve we started looking at other dates.
"I think the November event is going to be a relatively small event [compared to before].
"It will still be held over two days but it's going to be run over 75 miles whereas initially it was 120 miles or thereabouts for the National A event.
"We just want to get the [organising] team back together."