The Jim Clark Rally will not run this year after failing to gain a permit from UK motorsport's governing body amid an investigation into deaths on the event in 2014.
The initial investigation into the three fatalities - caused by a car leaving the road and crashing - by the Scottish Government ruled that no further action would be taken against the organisers.
However, a Fatal Accident Enquiry was then set up and until that is concluded the Motor Sports Association will not give the event a permit to run.
An MSA spokesperson said: "Everyone is unfortunately well aware that on the 2014 Jim Clark Rally three people tragically lost their lives in an incident that will now be subject to a Fatal Accident Inquiry (FAI) this summer.
"The rally has not run in the two years since then and with the counsel of the MSA's advisers we are not in a position to sanction it this year.
"Like the rest of the rallying community, the MSA will have to wait some time for the FAI outcome but once that is known we will of course be entering into discussion with the organisers of the Jim Clark Rally."
The Jim Clark Rally was part of the British Rally Championship when the 2014 accident occurred, and the event was set for a slot in the revived series last year had it been run.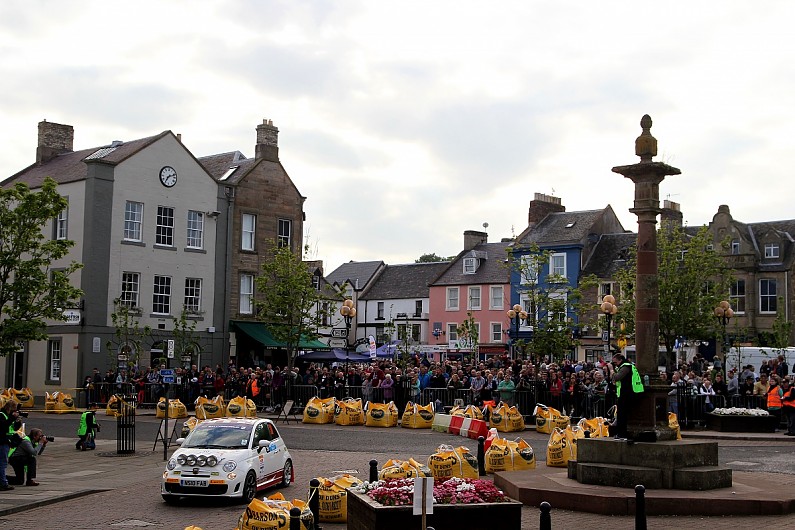 In an email to the organisers of the rally, MSA chief executive Rob Jones said that consultation with the MSA insurance brokers had influenced the 2017 decision.
"Following extensive consultation with our insurance brokers and our insurers, I am able to confirm the position of the MSA regarding any proposal for the JCR (Jim Clark Rally) to be run in 2017," said Jones.
"It would not be appropriate for MSA to issue a permit for the JCR until the FAI (Fatal Accident Inquiry) has been completed and the Sheriff has issued his findings."
Dan Wright - Jim Clark Rally chairman - said that the organisers of the rally were not consulted on the decision.
"In any other workplace or sporting endeavour, routine carries on while FAIs are under way," said Wright.
"So we don't understand the insurer's reasoning behind this decision.
"They may well have consulted extensively with their insurance partners, but the rally organisers were not consulted."