LMP3 Cup racer Jack Butel has set his sights on running a parallel GT programme to his prototype schedule in 2019 with a view to gaining more experience in sportscars.
With two months until his next race at Donington Park, Butel the 22-year-old Jerseyman has already had seat time in a Ferrari 488 GT3 at Silverstone, which took some getting used to after driving a Ligier JSP3 with no traction control, ABS or other driving aids.
"The Ferrari was very different to the P3 car, it's a lot heavier and it rolls a lot more," says Butel, who sits fourth in the LMP3 Cup standings alongside Speedworks Motorsport team-mate Dominic Paul.
"There's a lot of power, where in an LMP3 car you can pretty much bury the throttle through, in a GT car you've got to wait for it to settle, so it's a massive difference between the two.
"It's a bit weird for the first time getting in with ABS and traction and control, but I managed to get around it and set a good lap time."
Butel also hopes to sample the latest generation of the Bentley Continental GT3, which will be raced in customer hands for the first time in the Blancpain Asia Series later this year, with a view to entering the Dubai 24 Hour next January and contesting the full Blancpain GT Series Endurance Cup in 2019.
"Blancpain is definitely the way to go at the moment, this year it looks phenomenally strong and I think it's just going to get better and better," he says.
"And then in P3, we're thinking of trying to get to VdV or Michelin Le Mans Cup or something in Europe next year."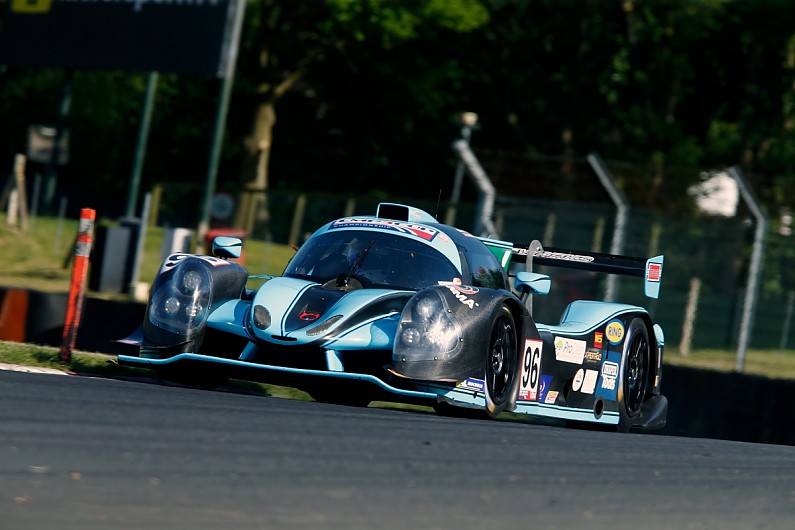 Butel has been a frontrunner in his second season of the championship but was denied a first victory of the campaign last time out at Snetterton by an electrical problem with four laps remaining that relegated him to an unrepresentative fourth at the finish.
Series newcomer Paul had qualified the car on pole before handing over to Butel in the lead, which he kept despite pressure from defending champion Colin Noble's Ecurie Eccosse/Nielsen Racing car until the mechanical drama intervened, forcing Butel into a time-consuming system reset.
The result followed a clean run to second in the opener, the team's best result of a season plagued by bad luck.
But although the statistics don't show it, Butel is feeling much more confident with the championship's control Michelin tyres after switching over from the Pirellis used last season and enjoying the consistency of working with Paul after running with four different co-drivers last season.
"You can definitely notice the difference from the Pirellis to the Michelins, especially over a long stint," he says.
"Obviously the Pirellis were designed for the GTs, so they just didn't suit the car. With the Michelins it makes the car a lot more stable and much nicer to drive, it's made a big improvement to the car and I'm getting more and more confident with it.
"It's been brilliant having Dom in the car this year, he's such a competitive driver and we're pretty similar in how we like the car set up with a bit of understeer as well which is good."
The next round of the LMP3 Cup takes place at Donington on September 8/9.