Radical is offering a fully funded season in its revamped 2018 SR1 Cup Championship, worth over £45,000, to the winner of a new shootout competition.
The SR1 Shootout winner receives a free drive in a works-run new-generation SR1 for the full 12-race 2018 season, as Radical works to rejuvenate its foundation racing class.
From next year, the SR1 Cup will be opened to all MSA licence holders, having traditionally been a novice-only class since its inception in 2012.
The Shootout is open to any current MSA licence holder, and entries for the contest are now open - with a registration fee of £499 per driver.
All candidates will be invited to an assessment day in association with Rockingham on either October 9 or 10.
Candidates will each get a test run in the new SR1, alongside activities in road cars, simulators and media training before a panel of judges will decide a winner.
"We've launched the Shootout to find a real Radical brand ambassador for next year," said Radical motorsport and engineering director Alex Mortimer.
"Just being fast in the SR1 won't be enough, we're looking for the whole package from our winner.
"The Shootout is open to everyone from gentleman club racers to career-focused karting graduates.
"The car suits all forms of drivers - it offers great mileage and the experience of aero-car racing.
"We want a fresh wave of drivers to come and try the car, drivers who probably never considered Radical as an option before."
Video: Lapping Rockingham in the new Radical SR1
Mortimer insists that opening the SR1 Cup to more experienced drivers will have a positive effect on the championship. A novice-only class will still remain.
"The SR1 is our most accessible and affordable model, so it's only right that we give more drivers the chance to enjoy racing it," added Mortimer.
"There's no other car that offers a similar level of performance for the money out there. We have very high hopes for the 2018 championship."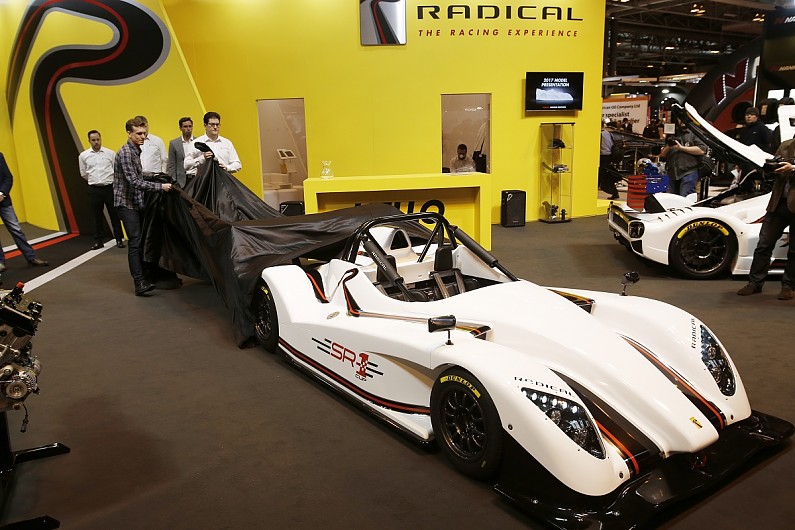 The Shootout entry fee can also be credited against the purchase of a new SR1 for 2018. Interested parties can register by visiting www.radicalsportscars.com/shootout.
Radical relaunched the SR1 at Autosport International back in January.
The new-generation model features heavily redesigned aerodynamics and has proved around half a second per lap faster than the outgoing machine.