Toyota's NASCAR Cup Series performance at Martinsville earlier this month was "embarrassing" despite taking victory, according to Toyota Racing Development USA president David Wilson.
Toyota has won four of the first 12 races this season and is attempting to score its third in succession at the Talladega Superspeedway this weekend after Joe Gibbs Racing's Martin Truex Jr won at Martinsville and fellow JGR Camry driver Denny Hamlin took victory in the rain-delayed race at Homestead last weekend.
But TRD boss Wilson was critical of Toyota's approach to using a new Goodyear tyre and engine driveability at the half-mile short-track, and said the marque's performance at Atlanta - where Kevin Harvick's Stewart-Haas Racing Ford Mustang beat JGR's Kyle Busch - had been much better.
"In many respects, I feel much better about our loss at Atlanta than our win in Martinsville," he said.
"As counterintuitive as that sounds, the reason I say that is because Atlanta we had three cars in the top-five, we led laps and we had a couple of cars that were good enough to win that race.
"In Martinsville, we embarrassed ourselves, this is one of the most embarrassing races I can remember for the Toyota family.
"We weren't ready for the new tyre Goodyear brought to the race track and there are circumstances behind it, but I'm not even going to make excuses, we weren't prepared for it.
"Our engine drivability was terrible in pit lane, on restarts and we almost really could have had our worst finish since 2007 [when Toyota entered NASCAR] had it not been for Martin hanging on long enough to get the car balanced correctly for the tyres and putting himself in position ultimately to win the race."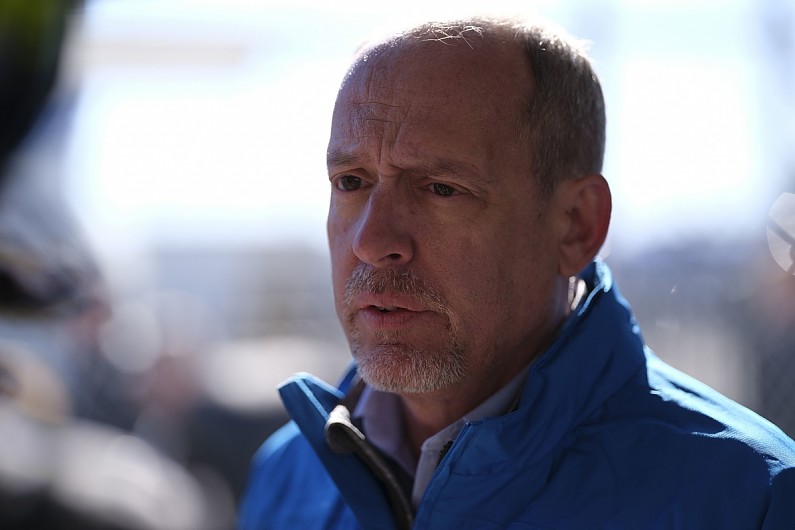 Wilson believes that Toyota remain on the "back foot a little bit" despite its recent success and is "punching above our weight" on a week-to-week basis.
Truex is the highest-placed Toyota entrant in the standings in sixth, with four Fords led by Harvick in the top five.
Hendrick Motorsports' Chase Elliott is second in the standings but has only won once, at Charlotte, with team-mate Alex Bowman's victory at Fontana the only other Chevrolet win.
"What I think our competition is doing this year is very similar to what we were doing last year and what we are still doing this year," Wilson explained.
"So it's not that we've fallen behind as much as they've caught up. And there's no question that the new Chevrolet Camaro and the nose that's on that car has elevated their program.
"The fact that they're only sitting on two wins right now is shocking to me.
"I always look at not necessarily just the wins, but the potential. What is the true potential of your race car?
"You could argue that we're punching above our weight right now and they're not running at their full potential."