Collapsed landing gear caused the plane carrying ex-NASCAR driver Dale Earnhardt Jr and his family to crash off the runway before bursting into flames, says the National Transportation Safety Board.
Earnhardt's jet caught fire and burned out within minutes during the incident at Elizabethton Municipal Airport in Tennessee.
Image courtesy of Jerry Jordan - Kickinthetires.net

The plane had careered off the end of the runway and through the fencing at the end of the airstrip.
Earnhardt, his wife Amy, daughter Isla, their dog and the two pilots escaped the Cessna Citation 680 before it burst into flames.
The Earnhardts were transported to Johnson City Medical Center, with Dale Jr treated for cuts and abrasions.
Nearby CCTV cameras showed the crash, allowing NTSB investigators to identify that the right-side main landing gear collapsed after a second or third heavy 'bounce' along the runway as it attempted to land.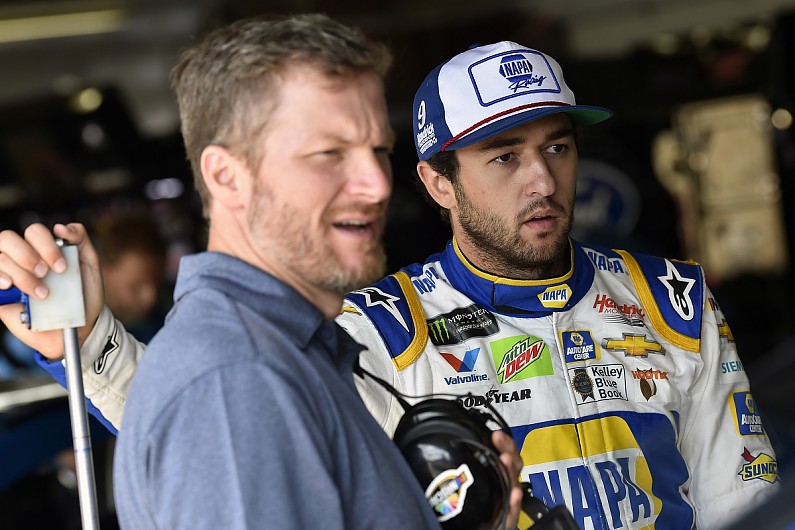 Senior investigator Ralph Hicks said: "We're going to be on the scene for two or three days, documenting the perishable evidence at the site.
"Then we're going to start going into the cockpit, the fuselage and then cutting the airplane up.
"We will document the flight controls, the engine controls, take a look at all of the systems very methodically.
"The cockpit voice recorder will be sent to Washington for download, probably next week.
"It did not have a flight data recorder, however there were avionics on board that recorded data that will be useful to us.
"Both pilots were professionally trained, and we've spoken to them both today, and their information they provided to us is very consistent with what we have seen in the video.
"The airport itself, the runway is about 4,500-feet long.
"The airplane was capable of landing at this runway.
"We were able to walk the runway completely and found the tyre skidmarks that are consistent with this airplane.
"We recorded those, and we found some pieces of small debris that were along the runway as well."
A preliminary report about the crash is expected to be ready within seven days.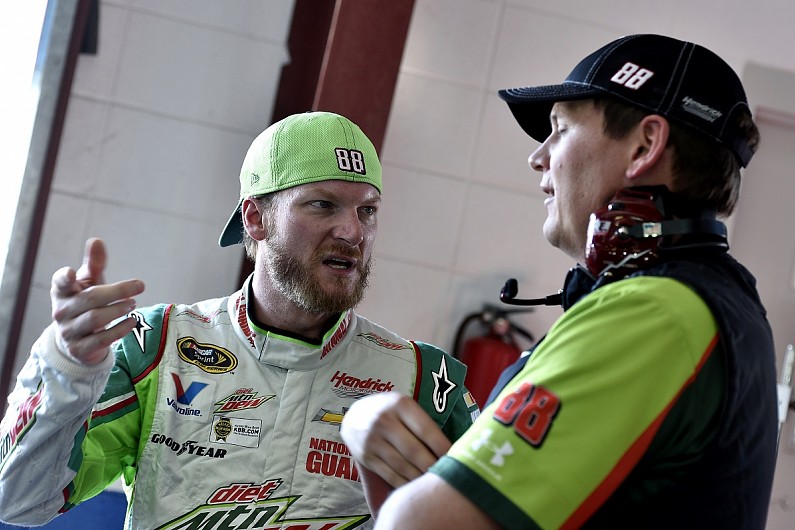 Dale Jr's former Cup Series crew chief Steve Letarte - who now commentates alongside his former driver - said that the Earnhardt family were "relatively OK, healthy, [with] no major medical issues".
"I feel very fortunate that I got to spend a little bit of time with Dale, Amy and Isla," added Letarte.
"And much like the reports said it was a scary situation, and they're doing relatively OK, healthy, no major medical issues.
"Now they're together, resting, recovering and processing the situation."
Fellow commentator and Cup Series race winner Jeff Burton said he'd spoken with Earnhardt by phone on Friday morning, and added: "It was good to hear Dale Jr's voice this morning, and I know he hates not being here, but he's doing what he needs to do to take care of himself and his family.
"But he's going to be watching, I'm telling you.
"I can bet you he'll be sending us texts many times this weekend, letting us know what we're missing.
"All things considered, this was as good of an outcome as you could expect.
"That was a very, very scary situation."