Joe Gibbs Racing's Erik Jones says he will "sleep a lot easier" after his second place at Pocono boosted his chances of qualifying for the NASCAR Cup Series playoffs.
Jones is yet to score a victory that would guarantee a place in the playoff, with just six regular-season races remaining in 2019.
The 16 drivers who have won races go through to the playoffs and if there are fewer race winners than 16 - there has been 10 in 2019 - then the remaining playoff spots are set through points order.
Jones is fourth of the drivers yet to win a race.
"I wish we had a little bit more [points], and hopefully just get a win here and not have to worry about it," said the 23-year-old.
"We're close and we keep finishing up here in the top three, it's going to happen.
"We're going to get there. Just got to keep doing it, and definitely feels - I'm going to sleep a lot easier this week with this gap than what we had last week."
Jones has one win in his three seasons in the Cup Series and is in the last year of his contract.
With Xfinity Series frontrunner and JGR racer Christopher Bell impressing, speculation has grown in recent weeks over whether Jones will remain with JGR next season.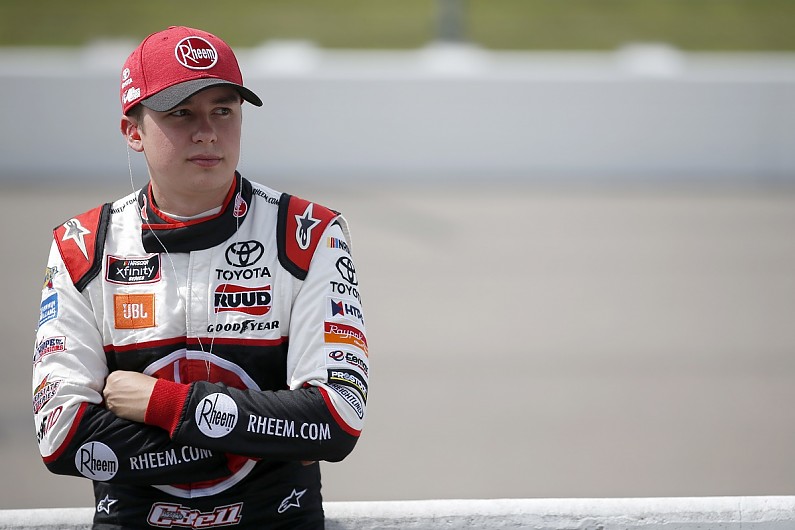 But team owner Joe Gibbs appeared to confirm that Jones was safe, providing a deal with sponsors could be struck.
"I think Erik is right on the verge [of a win]," said Gibbs. "I know for everybody at that race team, Coy, myself, everybody there, we're all excited about Erik and his future, doing everything we can to kind of get everything in place to make sure we have him taken care of.
"I want to say to everybody, it's so hard putting everything together.
"I know people get frustrated because you haven't made a decision yet on some things.
"But I just say this: there's sponsors involved, so many relationships involved, you're trying to get through all that and work it all out.
"Yeah, I think honestly that's part of Erik's world. It doesn't go easy sometimes. He knows. I keep him updated, we do.
"He knows we're working as hard as we can. Hopefully, it will be one of those things will get put in place here pretty quick."