NASCAR Cup Series team owner Joe Gibbs said he is determined not to let his late son and team co-founder JD down as the squad begins the 2019 season without him.
JD, Joe Gibbs' eldest son, died in January aged 49, due to complications following a long battle with a degenerative neurological disease.
A memorial service at Davidson College in North Carolina was attended by more than 3000 people and livestreamed on NASCAR's official website.
JGR driver Denny Hamlin, whose car carries the #11 that was JD's favourite during his football career, has already made clear he will dedicate his season to Gibbs and would like to win the Daytona 500 in his honour.
Joe Gibbs said the Daytona build-up had been "a time for our family and to see everybody in this sport and everybody that has stepped up to help us.
"There's been so many people that walk up to me and say, JD [pictured below in 2015] did the following.
"There's so many small stories. I honestly believe, not just because he's my son, JD was living a godly life and was touching so many people, and it's come back over and over again.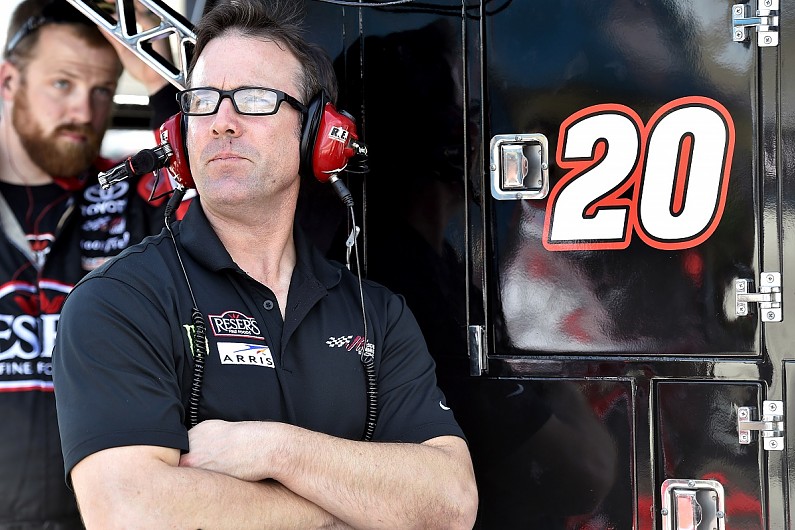 "God in his word said that those that have gone on before are in heaven cheering us on.
"I don't want to let JD down, and I just really appreciate how many people here prayed.
"This is a closeknit family in a lot of ways, and so many people have stepped up to help us.
"I can't thank you enough."
Gibbs wants to use the Daytona weekend to direct attention to the JD Gibbs Legacy Fund.
"JD lives on. He lives on in us, those four boys, his family, and all those that he's touched," he Gibbs.
"JD had a vision of helping inner-city kids with young life. The funds that have been flowing into that have been unbelievable.
"So JD is going to live on in all those ways."