Hendrick Motorsports driver Chase Elliott says his recent NASCAR Cup series form has been "surreal", having turned his season around to make the round of eight in the playoffs.
Elliott is seen as the lead driver in NASCAR's push to promote its young talent as stars of the show after the exits of high-profile drivers such as Dale Earnhardt Jr.
The Hendrick driver endured a 99-race winless streak at the start of his career before victory at Watkins Glen in August, and added his third victory of the season at Kansas last weekend.
Elliott is still the only Hendrick driver to win a Cup race in 2018, although seven-time champion Jimmie Johnson came close at Charlotte's Roval until last-lap contact with Martin Truex Jr derailed his bid.
"It's definitely a big win [at Kansas], they're all big, the road to Watkins Glen was so hard," said Elliott.
"Then the past couple months, being like they've been [winning three times], it's been surreal.
"You have to appreciate them. You don't know when or if you're ever going to win another race.
"From a mental standpoint or a team standpoint, I don't think we're any different.
"We haven't done anything different in an approach-wise sense I've been at Hendrick, [crew chief] Alan [Gustafson] and I have been working together.
"The difference has been going through some tougher days, having some learning experiences, making our cars faster, having those learning experiences along with making our car better has meant better results.
"I think we have just as good a shot as anybody [at making the final four] and that's our approach these next three weeks."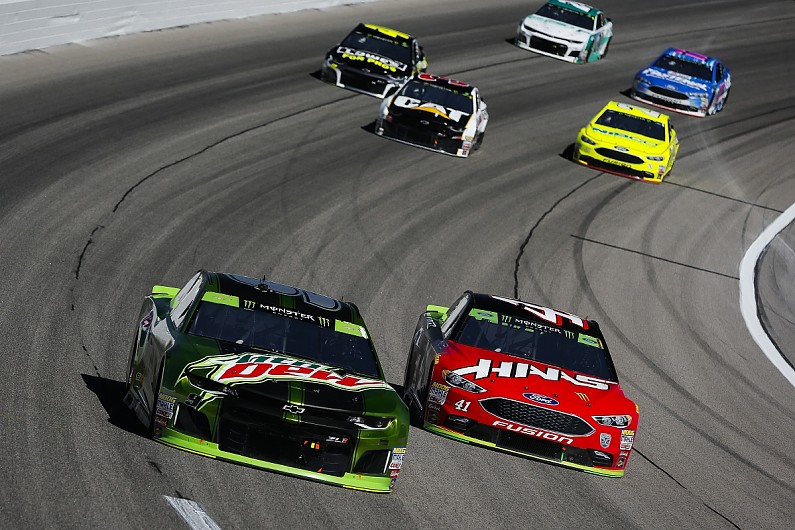 Elliott's crew chief Gustafson told the media his driver would need to win one of the next three races to make the final four.
When that was put to Elliott, he said: "I think that needs to be the mindset, for sure.
"Every week has to be pressure-packed. You have to keep the pressure on yourselves.
"If you were to make it to Homestead [the season finale], you have to pretty much win Homestead.
"I think you have to have that mentality every week.
"The points game is nice, I guess, to play. Really you just need to care about winning.
"If you're trying to win, putting yourself in position to win, that's way more important than just barely trying to squeak through."
Autosport has produced a standalone special magazine to celebrate our 70th birthday. All current print subscribers will receive a copy for free. To order your copy of the 196-page Autosport 70th Anniversary issue, please go to: autosport.com/autosport70th