Chase Elliott says his maiden oval NASCAR Cup series victory at Dover was "sweeter" because he lost a great chance to get a breakthrough at the same venue last year.
The Hendrick Motorsports driver said he "gave away" victory at Dover last year, which contributed to his 99-race wait for a victory - enduring a similar drought his father and NASCAR legend Bill Elliott ended back in 1983.
Elliott's first victory came on the Watkins Glen road course earlier this year that secured him a place in the playoffs.
The win at Dover last weekend has guaranteed him a place in the round of eight stage of the post-season.
Asked if he felt some redemption after his Dover defeat in 2017, Elliott said: "I definitely think it makes it sweeter.
"You don't appreciate it in those moments.
"But to come back here and have the day we had [was great]. We get to move on to the next round and I don't have to worry about Talladega next week.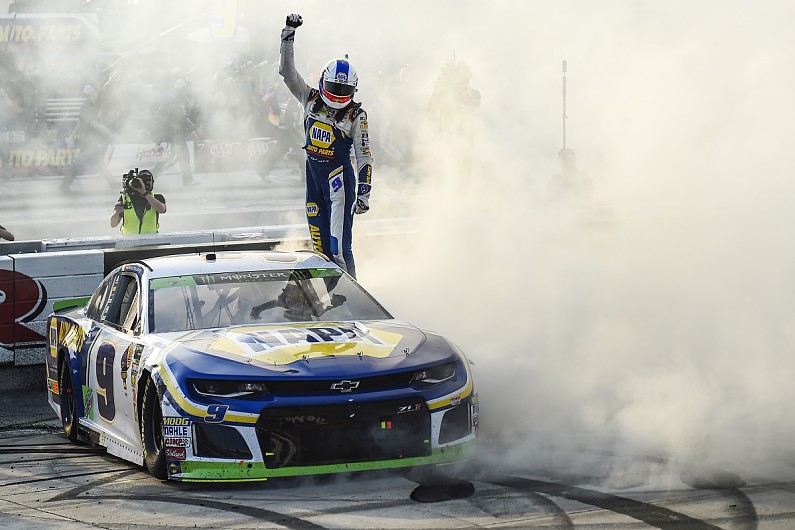 "It's just a hell of a day. I can assure you if last year wouldn't have happened, I wouldn't appreciate it as much as I do today.
"When you have those hard days, that certainly makes you learn and gives you no choice but to grow up a little bit.
"The biggest thing is when you have days like that, you're just proud of the opportunity to be able to come back and be in a position to do it again.
"To have a chance to win today, as crazy as it is, a year later.
"This is an important race. To be able to move on, huge.
"The same thing was riding on it last year [at Dover] and I realised we missed out on a hell of an opportunity."