NASCAR's crown jewel, the Daytona 500, takes place this afternoon. Andrew van de Burgt caught up with the polesitter Carl Edwards to get his thoughts ahead of the big race.
Q. It's a few hours ahead of the Daytona 500. How are you feeling right now?
Carl Edwards: I feel very good. This is the most confident I've felt for the Daytona 500. We've got a great car, I've been working really hard on my restrictor plate driving. I think we've got as good a shot as we've ever had - we've never had this good a car.
Q. What's the strategy to win it?
CE: It's a long race, so the strategy is to survive the first 499.5 miles and then in last half-mile make all the right decisions and be in a position to win. That's going to be considerably harder this year than in years past. I think the field is going to stretch out. There's going to be a lead pack and there's going to be guys that lose it. You've got to stay in the lead pack, but not wreck trying to do that. This is a totally different type of racing - it's unlike anything else - and it's hard to weigh up the risk/reward out there racing in real time.
Q. Overheating has been a problem. How much are you going to be able to run in a pack before you need clear air?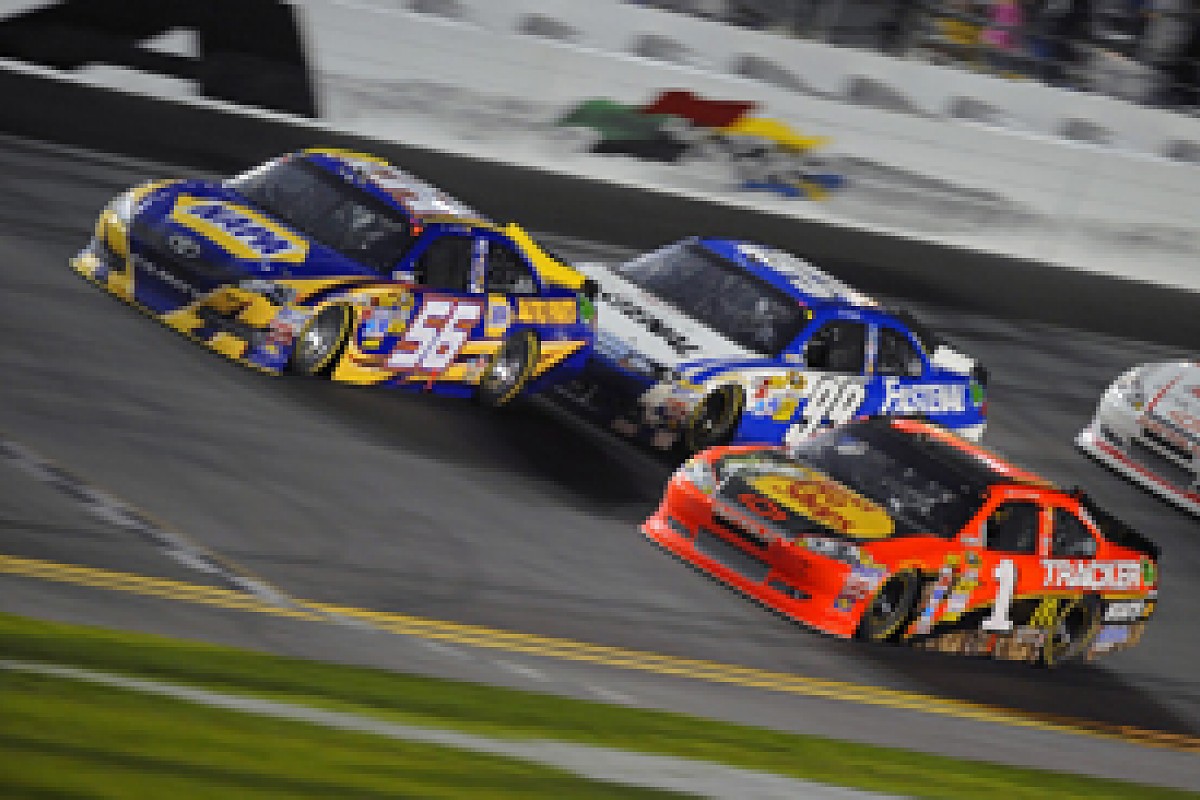 Edwards reckons his Ford is in good shape for running mid-pack or up front © LAT
CE: I'm good running in the pack. I don't have any trouble overheating, but I can't push someone for very long. Brad Keselowski and I tried to catch the pack pushing each other in the Duel and we just couldn't do it.
Q. Is that because of overheating or that two cars aren't as quick as the pack?
CE: I think it's because they overheat so quickly you can't just stick in line and go.
Q. What are the biggest lessons that you've learnt through the Shoot-out and the Duels?
CE: That the cars are a little more unstable. That there's more chance for a big wreck. That there will be a big pack of cars and people trying to push one another in that pack is more dangerous than just everybody pushing each other in pairs around the racetrack. It's going to be interesting and there's a chance for a giant wreck.
Q. There were a record 16 cautions last year. Will we see that record broken again?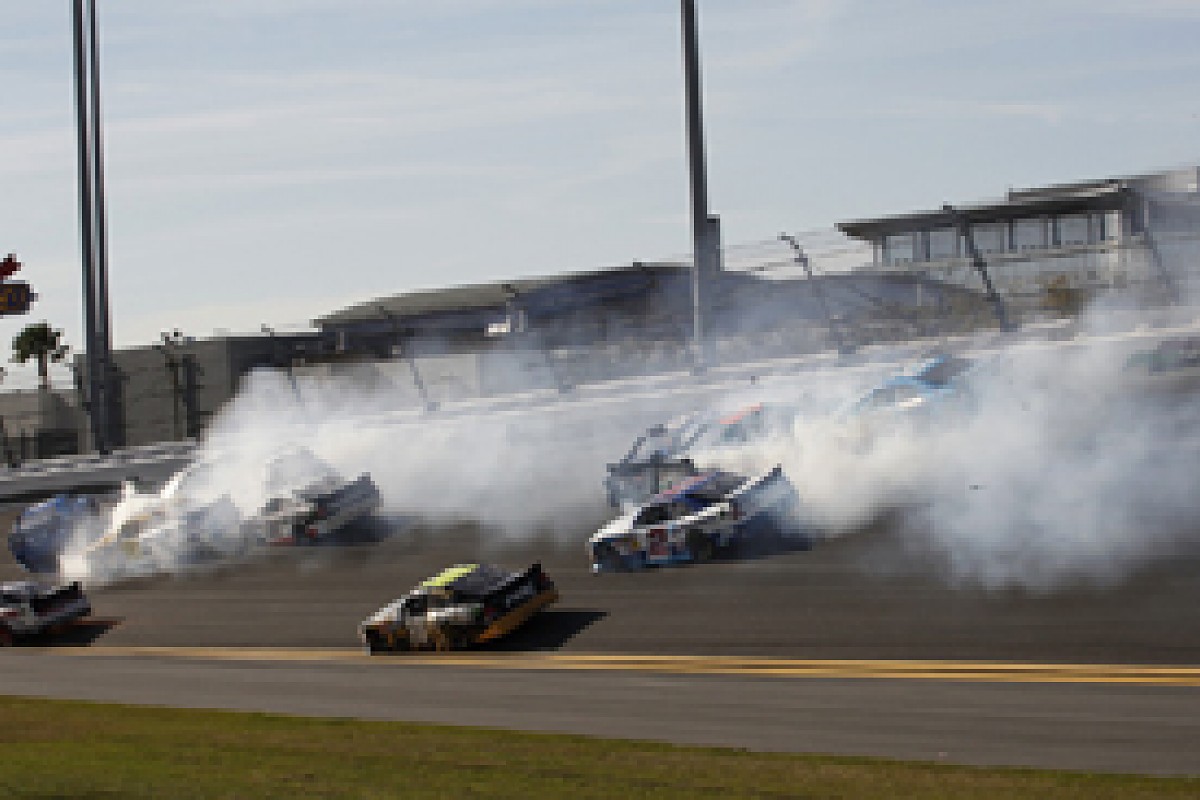 The build-up has seen a lot of carnage © LAT
CE: I don't know. There's a little psychology to it; when people expect to wreck they go a bit more careful, so I think that it might actually be a much cleaner race for the most part. As you saw in the Truck race, when people know there's a Daytona 500 on the line they go crazy for those last three laps and tend to wreck over and over.
Q. It's really windy out there. How is that affecting things?
CE: The wind is very interesting. You feel it buffeting the cars a lot. These cars disturb so much air by themselves that when you add a big gusty breeze it kind of plays tricks on your mind a little bit. Down the back straightaway right now there's a huge headwind and you think there's something wrong with the car, and then down the front straightaway there's a tailwind and the cars are screaming along 10mph quicker than usual, so you're very aware of the wind in the car.
Q. Who are your biggest rivals?
CE: I don't know. I think you can pick anyone. On the last lap it could be anyone's race. And that's what's so tough about this place: you can do everything right and then it all goes wrong.
Q. Finally, which is more important to you: winning the 500 or winning the Cup?
CE: The championship for sure. I've won lots of races, now I want to win the championship. That's our mission.