The Formula Renault 3.5 series enjoyed arguably its strongest season in 2012, as junior drivers associated with several Formula 1 teams graced the grid.
The result was a field with a depth of talent that's difficult to achieve in this age of a diluted junior racing ladder.
Replicating the strength of that entry was always going to be unlikely for 2013. But while this year's field doesn't quite match its predecessor for depth, the standard at the front of the field is more than good enough to provide another champion capable of great things.
Tech 1 Racing
Wins: 20
Drivers' championships: 1
Teams' championships: 4
Mikhail Aleshin (RUS) (85 FR3.5 starts, 4 wins)
Nigel Melker (NL) (2 FR3.5 starts, 2012 19th in GP2)
2010 champion Aleshin made a shock return to the series last year to lead Russian outfit Team RFR. When the squad left FR3.5 at the end of the year it was assumed he would too, but his landing of a Tech 1 seat for this year is almost more of a shock than his 2012 deal.
It was very hard to judge Aleshin's 'comeback' last year due to the machinery at his disposal, but there are no such excuses this year. If he's still got 'it', then he should be able to handle Melker, who himself was hobbled by not driving a frontrunning car in GP2 last year.
Neither is likely to repeat Jules Bianchi's title push from 2012, but this is a team/driver combination that should be capable of regularly scoring points.
Arden Caterham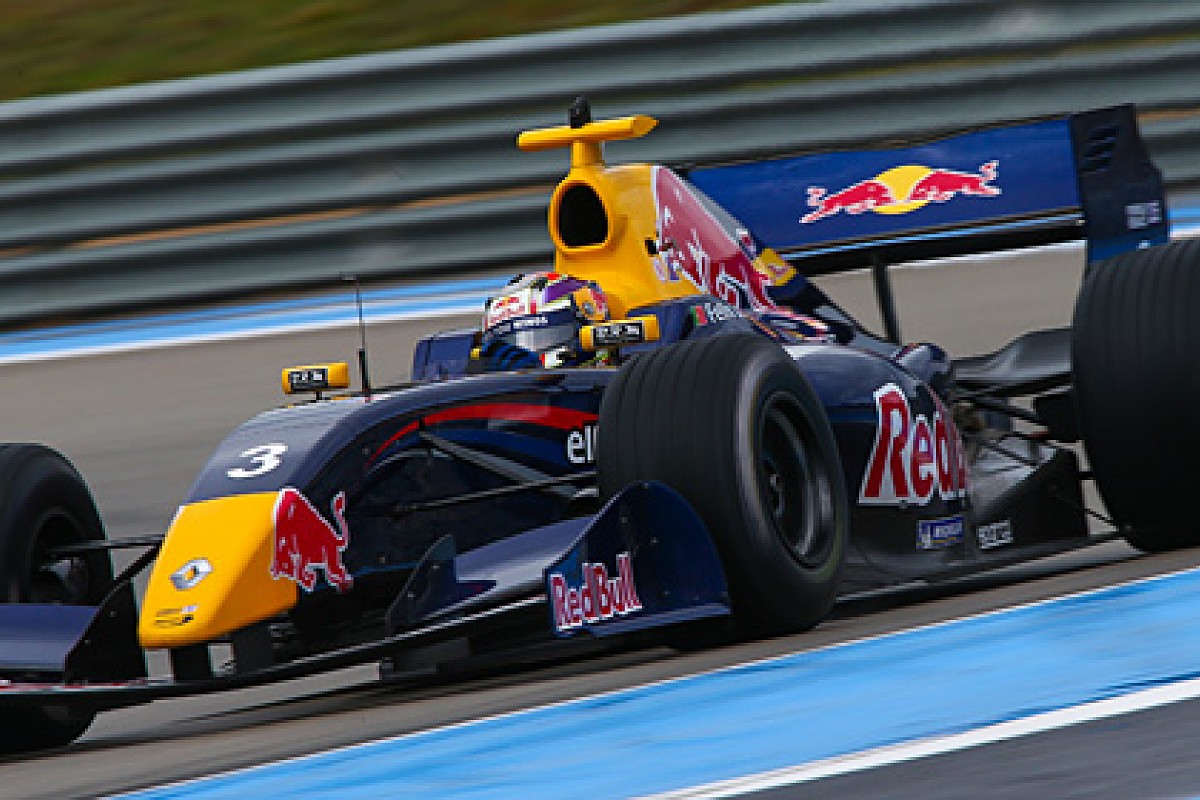 Wins: 4
Drivers' championships: 0
Teams' championships: 0
Antonio Felix da Costa (P) (12 FR3.5 starts, 4 wins)
Pietro Fantin (BR) (0 FR3.5 starts, 2012 7th in British F3)
Red Bull's mid-season recruitment of da Costa looked like a masterstroke as he fought for the GP3 title and scored the most points over the six FR3.5 events he contested last year. Now he has to outscore everyone over a full season.
Arden Caterham's start to life in FR3.5 was horrendous in 2012, as it began the year way off the pace due to a winter plagued by mechanical gremlins. But by the end of the season it had the car to beat, winning four of the final five races with da Costa, and taking all five fastest laps.
Fantin is likely to be a bit of a forgotten man as he gets up to speed at this level, while da Costa is fighting for the title. The best thing he can do is learn from the Portuguese racer, who played a big role in pushing the team forward in the second half of last year.
Fortec Motorsports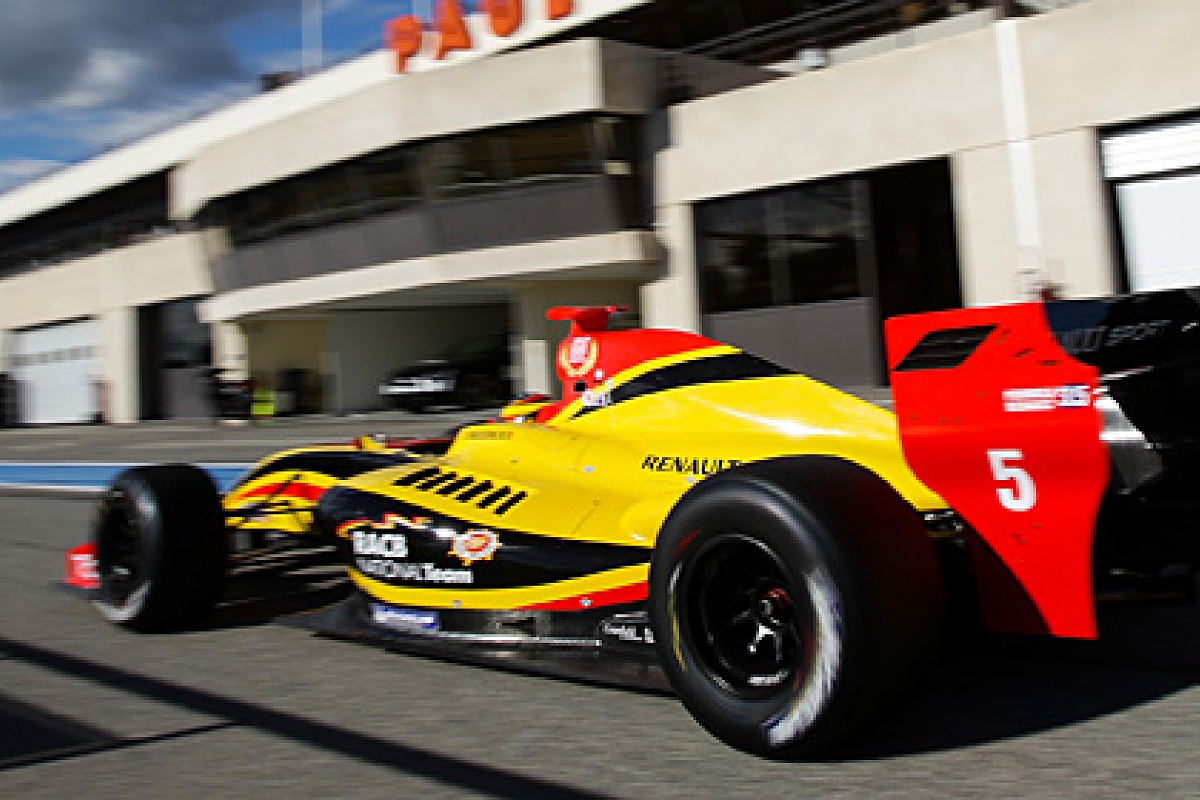 Wins: 9
Drivers' championships: 1
Teams' championships: 0
Stoffel Vandoorne (B) (0 FR3.5 starts, 2012 Formula Renault Eurocup champion)
Oliver Webb (GB) (17 FR3.5 starts, 2012 7th in Indy Lights)
A year ago it was fair to assume that a driver can't win this championship in his first season if he steps up from Formula Renault 2.0. But Robin Frijns changed that with his sensational championship success in 2012, and as his successor as FR Eurocup champion, Vandoorne will try to do the same.
The Belgian - recently picked up by McLaren - has looked just as strong as Frijns did pre-season, and part of the reason he signed for Fortec was to emulate what the British team achieved last year with Frijns. It can't be ruled out...
Webb returns to FR3.5 after a year of racing in Indy Lights, and he owes his deal to a sponsor coming on board over the winter that wanted him to have another crack at climbing the European ladder.
If both drivers hit form, Fortec could have a formidable line-up on its hands this year.
ISR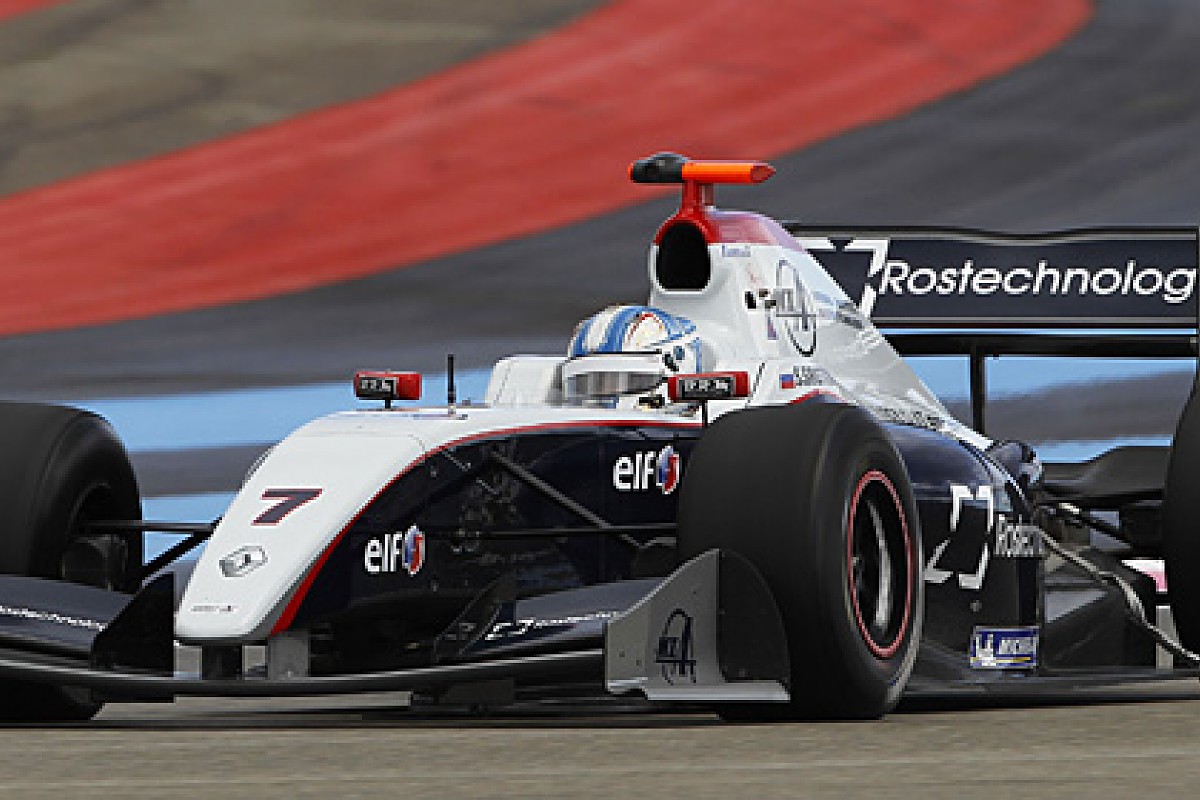 Wins: 7
Drivers' championships: 0
Teams' championships: 0
Sergey Sirotkin (RUS) (2 FR3.5 starts, 2012 3rd in Auto GP, 5th in Italian F3)
Christopher Zanella (CH) (0 FR3.5 starts, 2012 3rd in Formula 2)
After Sam Bird dragged ISR into the role of title outsider last year, the team faces a big challenge to maintain that now he's back in GP2.
The Briton tested for the squad during pre-season and felt that it had made progress, and now it's up to the team's less experienced race drivers to make the most of that.
Zanella has at least got used to running at the front in his two years of Formula 2, but he will need to have made a big step since his last campaign in a top-level championship (2010 Formula 3 Euro Series) to be a factor here.
Sirotkin also has experience of big single-seaters thanks to his Auto GP campaign, but he too will find this series a big jump from what he's used to.
Lotus (Charouz)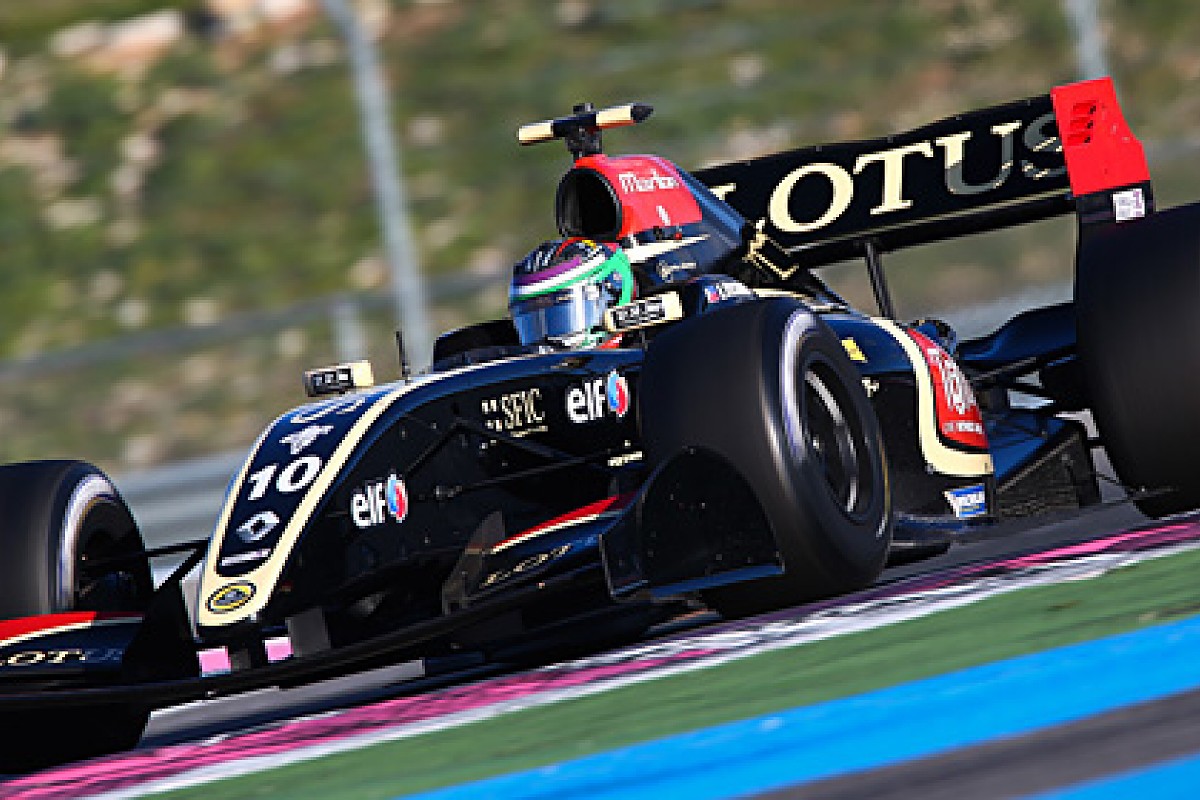 Wins: 1
Drivers' championships: 0
Teams' championships: 0
Marco Sorensen (DK) (17 FR3.5 starts, 1 win)
Marlon Stockinger (RP) (0 FR3.5 starts, 2012 10th in GP3)
Sorensen could have been another rookie title contender alongside Frijns last season, but some horrible luck cost him two near-certain victories in 2012.
He has continuity on his side thanks to staying with the Charouz-run Lotus outfit, and is going to be one of the main contenders for this year's crown.
Stockinger steps up after two years in GP3, and he (like Sorensen) has been picked up by the Lotus F1 team's junior programme. He will have his work cut out to trouble his team-mate in his rookie season.
Carlin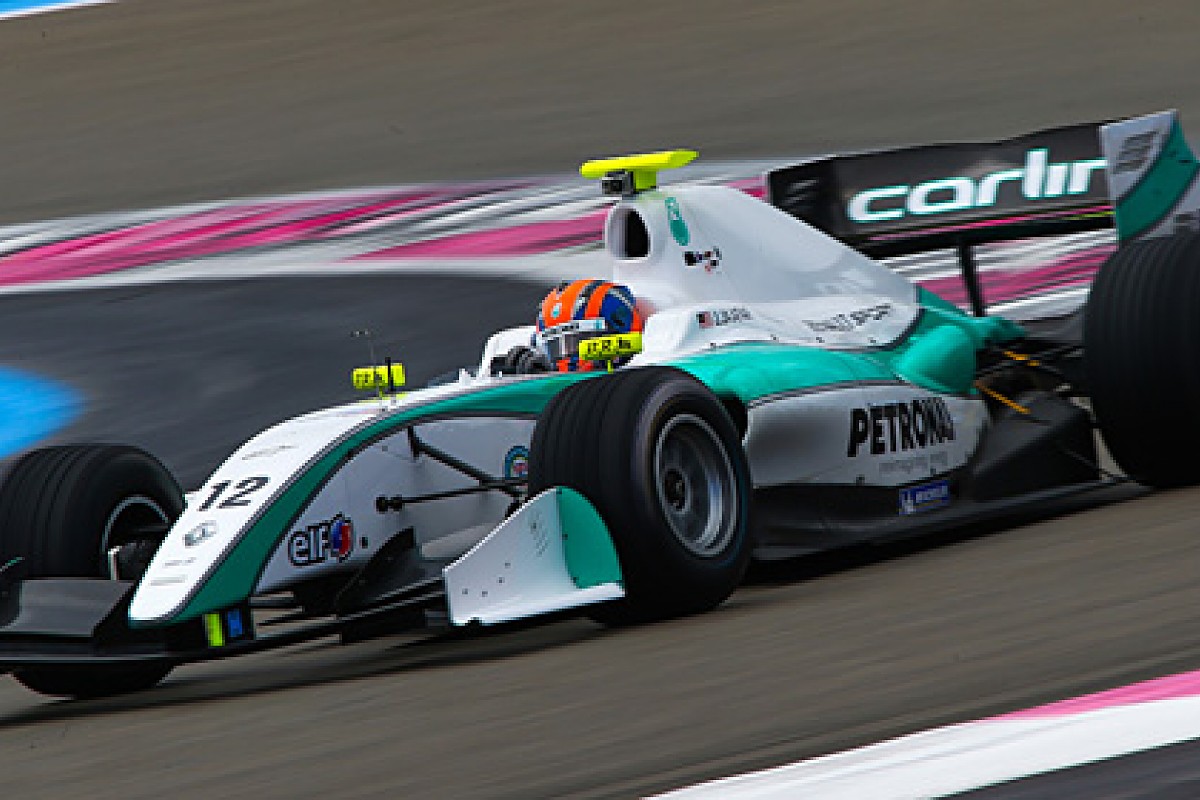 Wins: 24
Drivers' championships: 2
Teams' championships: 1
Jazeman Jaafar (MAL) (0 FR3.5 starts, 2012 2nd in British F3)
Carlos Huertas (CO) (17 FR3.5 starts, 0 wins)
Carlin's defence of its 2011 titles never really got going in 2012, but that had little to do with the pace of the car. However, its all-rookie line-up of Kevin Magnussen and Will Stevens didn't always bring home as many points as the car deserved.
It's perhaps a little concerning that both drivers have moved on for their second seasons in the category, leaving Carlin to groom another rookie in the form of Jazeman Jaafar.
Huertas had an underwhelming season alongside 2012 champion Frijns at Fortec last year, but that owed much to mechanical problems. He'll be hoping for a fresh start (and some reliability), but Jaafar is likely to be another tricky rookie team-mate for him to handle.
Comtec Racing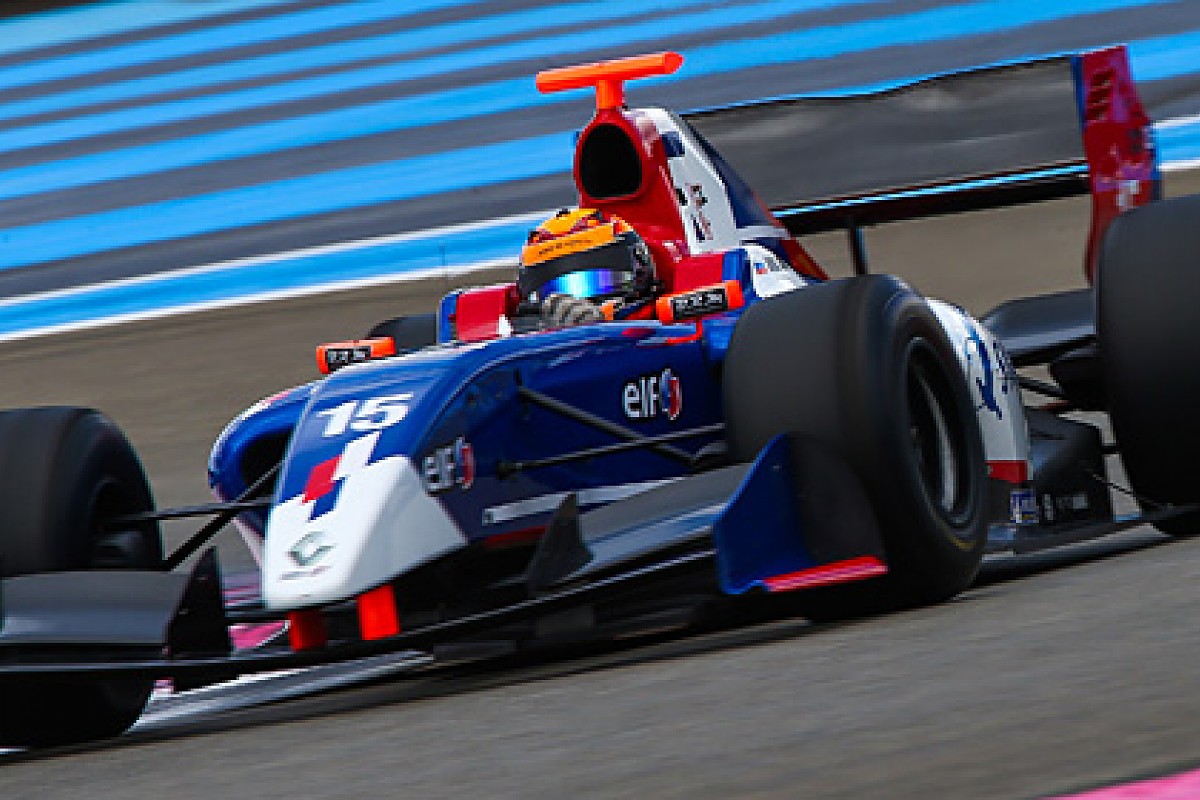 Wins: 8
Drivers' championships: 1
Teams' championships: 0
Daniil Move (RUS) (90 FR3.5 starts, 0 wins)
Lucas Foresti (BR) (17 FR3.5 starts, 0 wins)
Russian veteran Move prepares for his seventh season in this series with his fifth team, moving across from P1.
He has five podiums and a front-row start to his name, but so far his best championship finishing position is 10th. The rise in quality last year was always likely to push him down the field, so he'll be hoping to capitalise on the slight lack of depth compared to 2012.
Foresti had a disappointing first season at this level with DAMS last year, with the guidance of ex-F1 and IndyCar racer Roberto Moreno doing little to help his plight. He'll need to put that experience to good use for his second season.
International Draco Racing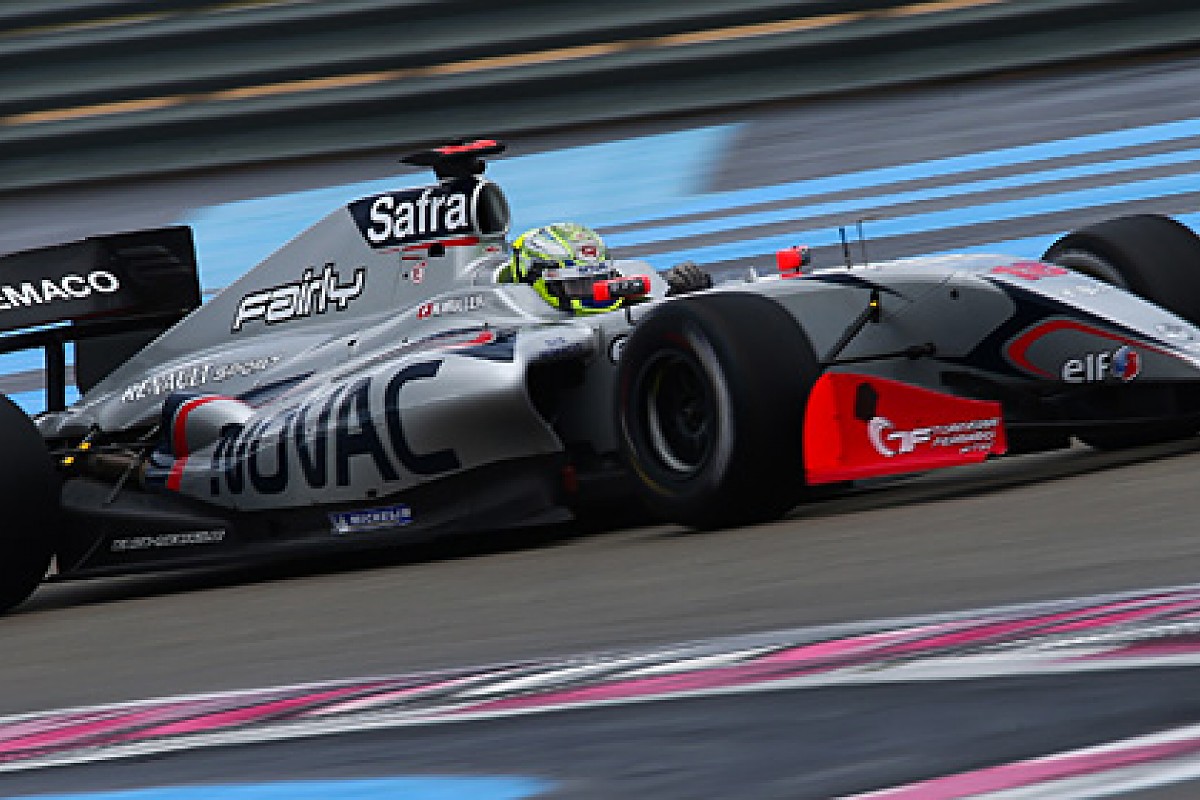 Wins: 17
Drivers' championships: 1
Teams' championships: 1
Nico Muller (CH) (17 FR3.5 starts, 0 wins)
Andre Negrao (BR) (31 FR3.5 starts, 0 wins)
Draco is the only team that has stuck with both drivers from its 2012 line-up. GP3 race winner Muller was a regular thorn in the side of the frontrunners in his rookie FR3.5 season, and were it not for some awful reliability he could have been more of a factor in the championship standings.
The team will hope that changes made by Renault over the off-season will help solve the reliability woes that it and others on the grid were struck by last year, and if that's the case then Muller will fancy a shot at the title.
DAMS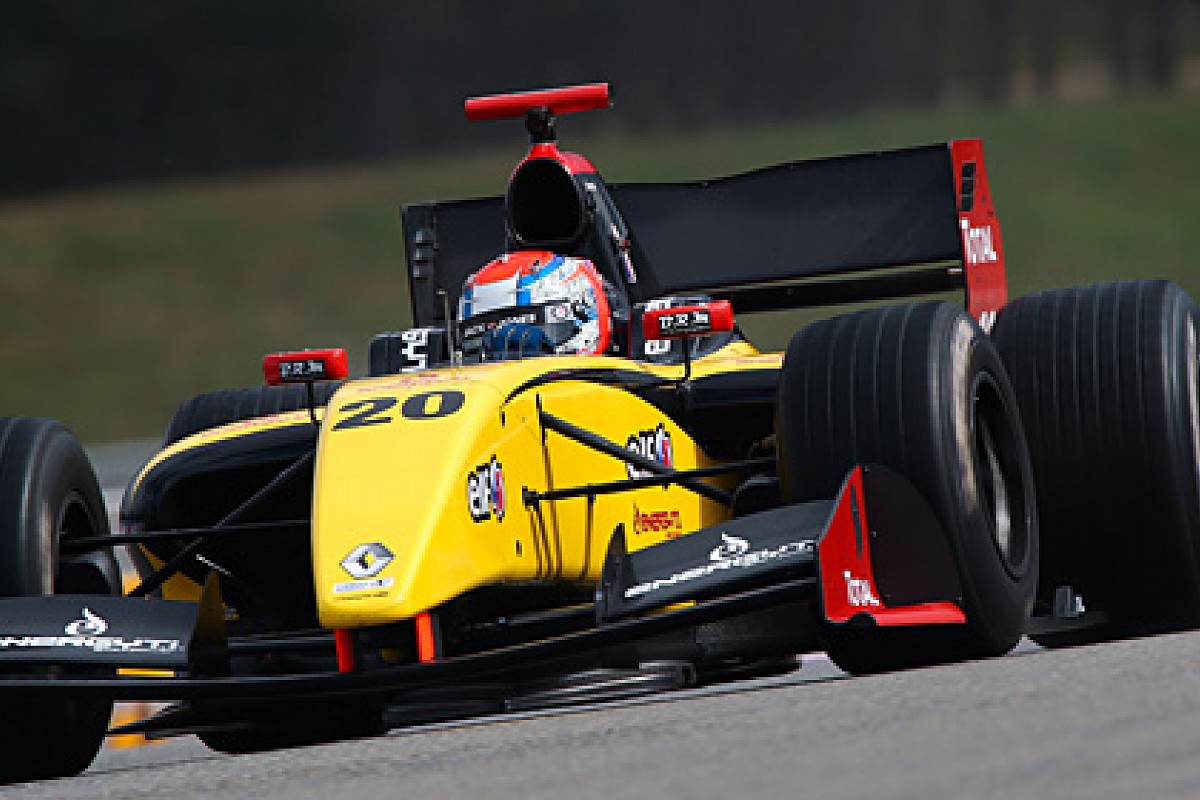 Wins: 1
Drivers' championships: 0
Teams' championships: 0
Kevin Magnussen (DK) (17 FR3.5 starts, 1 win)
Norman Nato (F) (0 FR3.5 starts, 2012 4th in Formula Renault Eurocup, 2nd in FR ALPS)
The fact that DAMS finished ninth in the teams' championship on its return to FR3.5 last year did not do justice to how quick its car was. Lead driver Arthur Pic was able to harness the speed of the French team's cars regularly in qualifying, but he and Lucas Foresti struggled to bring home the points.
With that in mind, there's no reason to assume that Magnussen has moved down the pecking order by switching from Carlin for this season. As he showed in testing, he'll be quick and so will the car. Last year's champion Frijns predicted over the winter that it'll be Magnussen versus da Costa for the title.
Nato was a frontrunner in FR2.0 last year, and he will want to get a piece of the attention his rival Vandoorne has been attracting over the off-season. DAMS is unlikely to finish as low as ninth again this year.
P1 Motorsport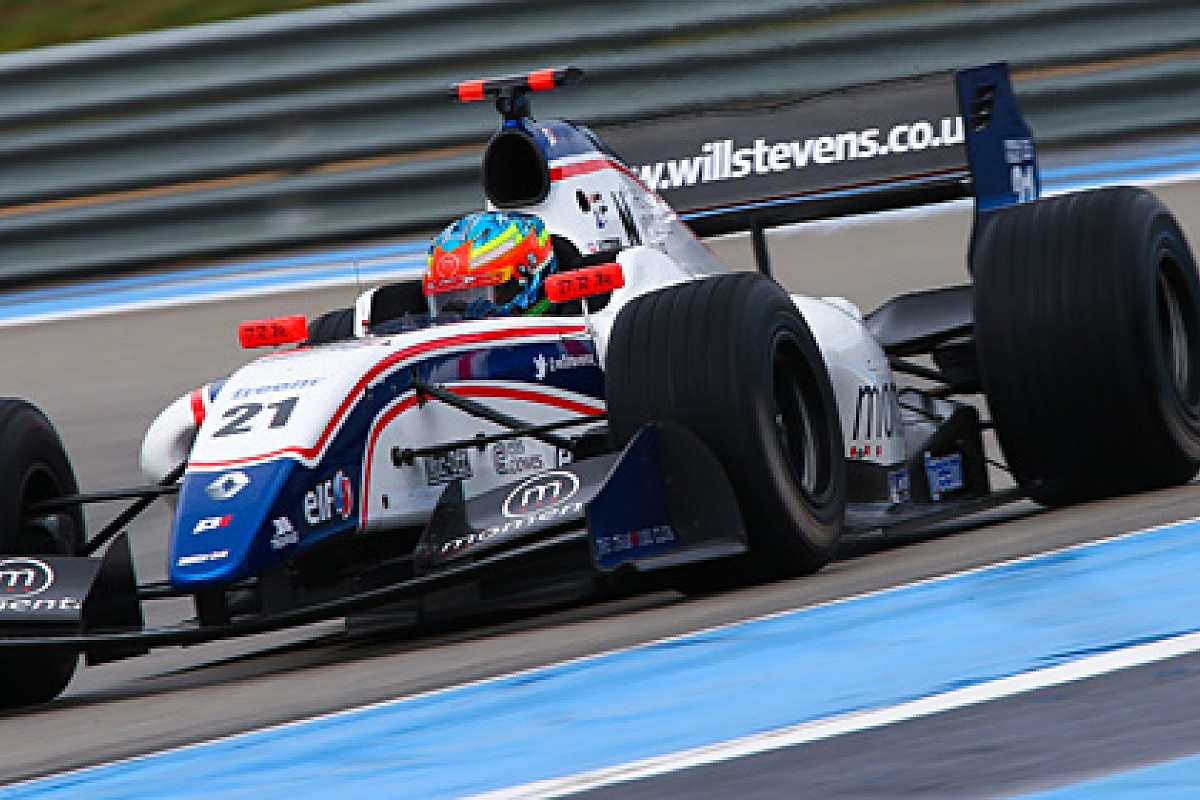 Wins: 6
Drivers' championships: 1
Teams' championships: 0
Will Stevens (GB) (17 FR3.5 starts, 0 wins)
Mathias Laine (FIN) (0 FR3.5 starts, 2012 5th in GP3)
Pre-season form suggests that Stevens and P1 have gelled nicely after both had less than satisfactory 2012 seasons. The Briton looked more at home as his rookie campaign with Carlin went on, and those who have worked with him believe that he can be unstoppable when he's happy with the car.
Stevens should also get the chance to lead a team this year, as Laine masters the step up from GP3. The Finn was unspectacular in his two years on the F1 support bill, but he showed a decent improvement in his second year.
Pons Racing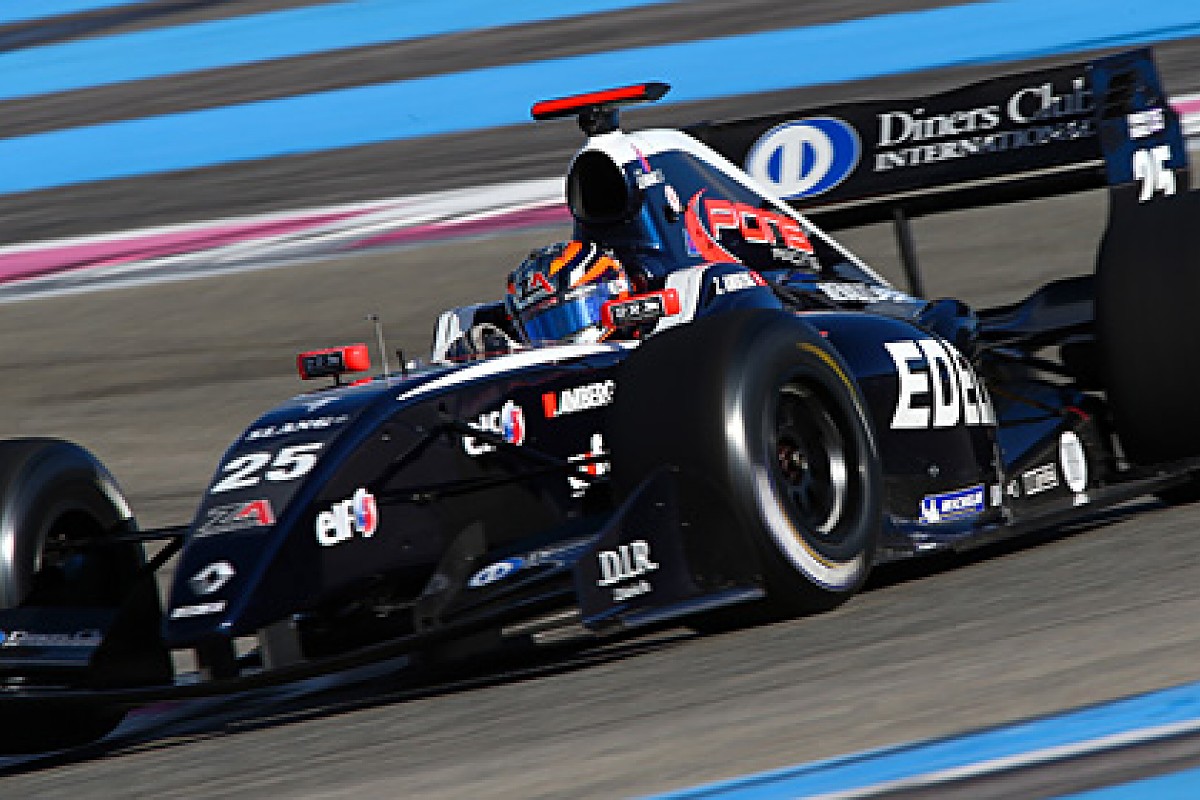 Wins: 8
Drivers' championships: 0
Teams' championships: 0
Zoel Amberg
(CH) (17 FR3.5 starts, 0 wins)
Nikolay Martsenko
(RUS) (17 FR3.5 starts, 0 wins)
Pons took one point in the 2012 season opener, and never troubled the scoreboard again. Amberg - who scored that solitary point - stays on, while Martsenko moves across from the departing BVM Target.
The Russian scored 13 points last season, although 10 of those came in the same reliability-blighted season opener that gave Pons its only score of the year. Pons was once a force in this series, but it's unlikely to rediscover that form in 2013.
AV Formula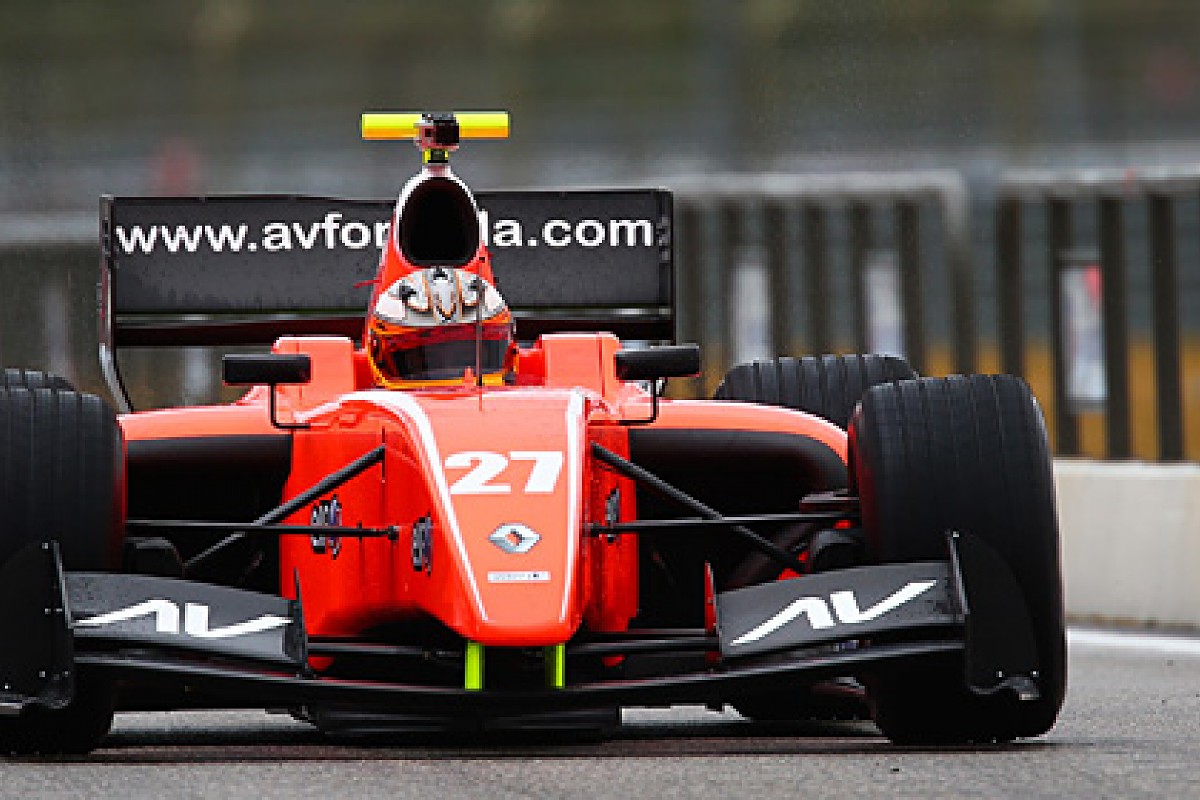 Wins: 0
Drivers' championships: 0
Teams' championships: 0
Arthur Pic (F) (34 FR3.5 starts, 1 win)
Yann Cunha (BR) (17 FR3.5 starts, 0 wins)
Adrian Valles is back in the Formula Renault 3.5 fold, returning as a team owner just four years after he last competed as a driver. He took two wins during his time in the series and finished second to Robert Kubica in the 2005 championship, and he landed an entry for his team last winter as RFR departed.
In Pic, the team has a lead driver capable of running at the front, but so far he has struggled for consistency. Much fuss has also been made about the recruitment of veteran engineer Philippe Gautheron, who has most recently worked with Addax in GP2.
Zeta Corse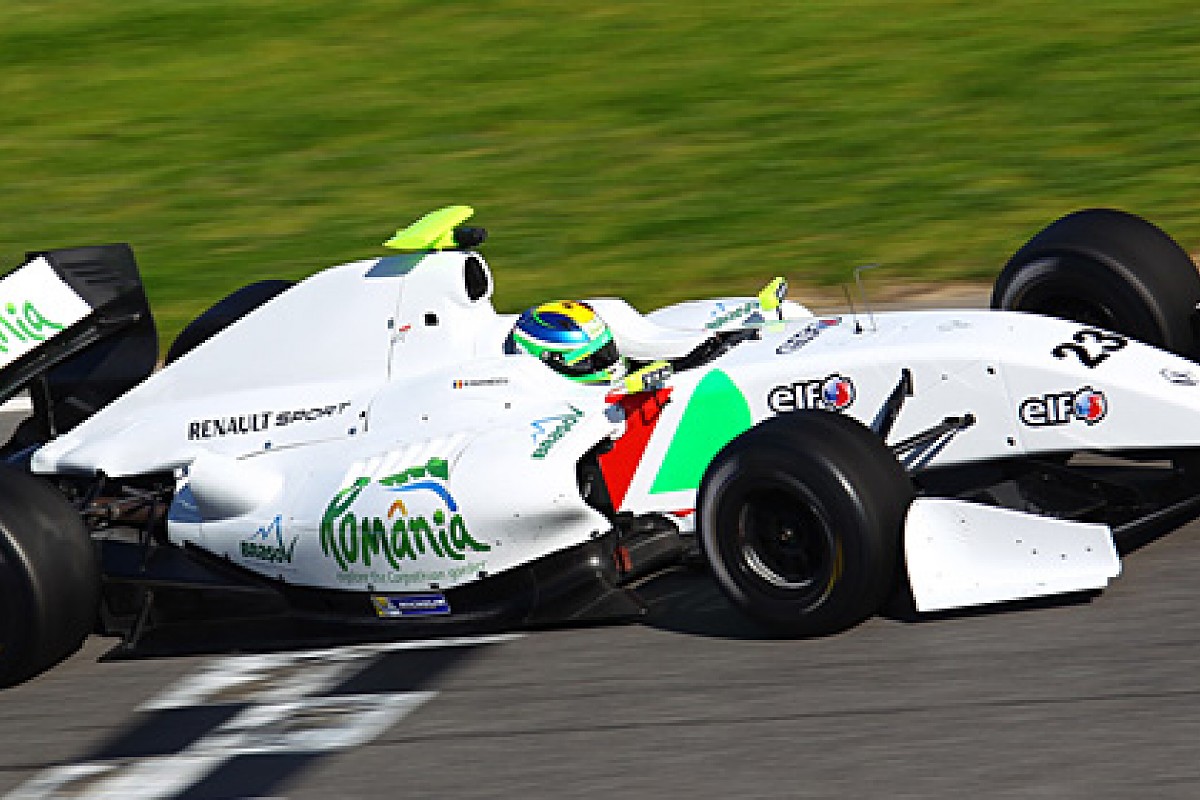 Wins: 0
Drivers' championships: 0
Teams' championships: 0
Mihai Marinescu (RO) (11 FR3.5 starts, 2012 5th in Formula 2)
Emmanuel Piget (F) (0 FR3.5 starts, last raced in Euro F3 Open in 2010)
The Italian team endured a tough winter as it took over the BVM Target entry, having to wait until early 2013 to have its place confirmed. By then a lot of drivers had already signed up for other teams and championships, and Zeta Corse struggled to firm up deals with those who were left.
It has struck a full-season agreement with F2 race winner Marinescu, but 29-year-old Piget currently has a one-off deal for this weekend's season-opener at Monza, where he's going to have a fair bit of rust to knock off.