The fourth season of Auto GP provides a grid ranging in extremes of ability, from a recent grand prix driver to middle-aged Italian gentlemen racers.
The participants, including the series' healthy quota of aspiring young talent, perhaps appreciate the value of a championship offering near-GP2 levels of performance at a fraction of the Formula 1 feeder category's approximate two-million euro budgets.
Auto GP's promoter, Enzo Coloni, has invested heavily in introducing major revisions to his cars, with update kits designed in partnership with respected former Williams and Ferrari designer Enrique Scalabroni.
The modifications assist in distinguishing the machines from their A1GP Lola 'donor' vehicles - which first saw action in 2005 - and the comparison to which has been a source of ammunition for Auto GP's critics.
Despite restrictions on pre-season testing, the technical changes appear to have found favour with the majority of teams - as have significant changes to the calendar.
Gone for 2013 are last year's expensive trips to Brazil and the US. An eight-round, European-based, series allows Auto GP to play to its strengths of providing cost-effective racing in relatively large single-seaters.
The effective, 'F1-style', multi-choice of Kumho tyre compound is set to remain. The Korean manufacturer's rubber helped create consistently entertaining racing at the front of last year's field.
The diversity of the grid may be more readily associated with sportscar racing, but Coloni can be cautiously judged to have put in place foundations that should broaden the series' appeal.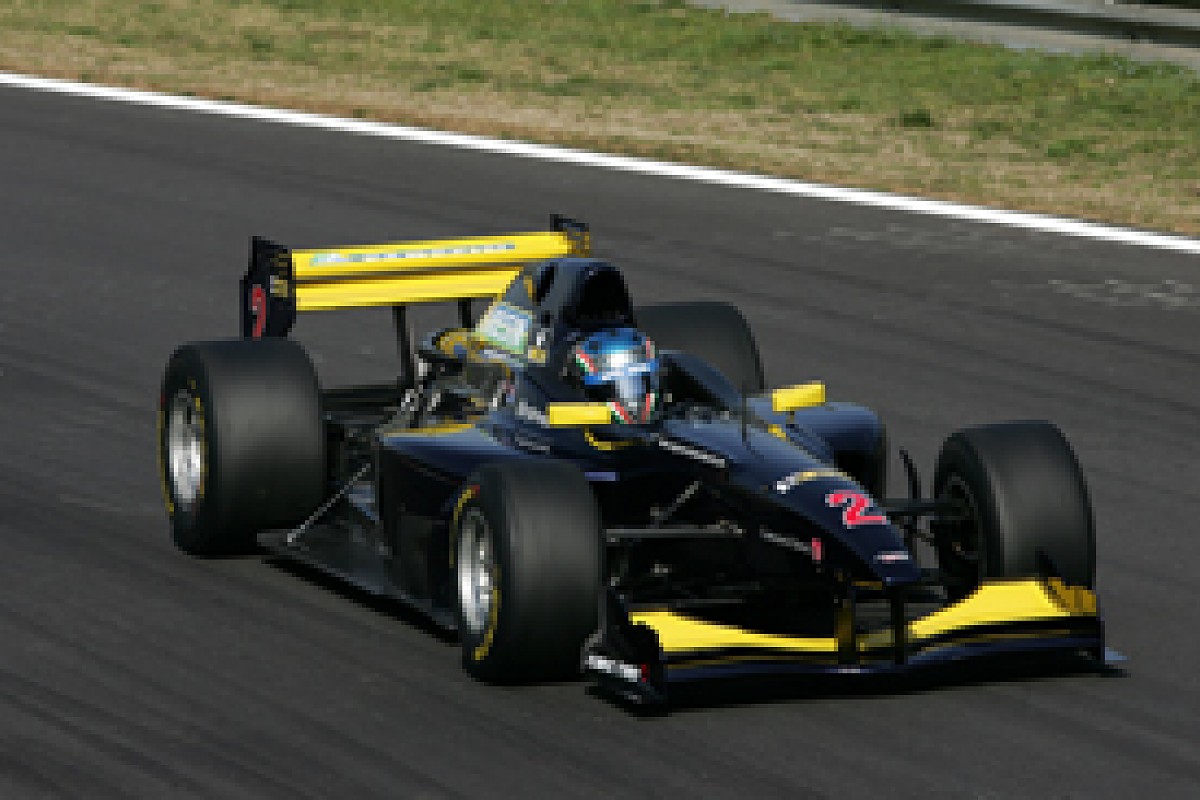 Super Nova International
Antonio Spavone (I)
Age: 18
Auto GP starts: 12
2012 form: 10th in Auto GP (12/14 races), best result fourth - Euronova and Ombra Racing; GP3 no position (8/16 races) - Trident Racing
Super Nova International's 2012 Auto GP title success with Adrian Quaife-Hobbs provided reward for team owner David Sears' resilience after protracted business adversity.
Sears bounced back from the twin financial hits of A1GP's collapse and the non-payment of a major sponsor to his GP2 team to claim a 13th championship title.
The Norfolk squad will rely on an all-Italian driver line-up this season. Antonio Spavone continues in Auto GP after a fractured first year in the category in 2012. The Napoli racer began last year at Euronova Racing in the shadow of Russian Formula Abarth champion Sergey Sirotkin.
Aside from looking rather unpolished on the Marrakech street circuit, Spavone achieved several modest top-10 finishes. A dual campaign in GP3 with Trident was aborted after half a season, having brought little in the way of results.
Spavone resurfaced at Ombra for Auto GP's season finale in the United States, recording a season's best result of fourth in the reversed-grid race. The teenager will be aiming to continue the upward trend at the reigning champion team.
Vittorio Ghirelli (I)
Age:18
Auto GP starts: 0
2012 form: 24th in FR3.5 - Comtec; 14th in FIA Formula 2 (2/16 races)
Vittorio, two years younger than brother and fellow racer Edolo, embarks on a maiden season in Auto GP after posting promising times in testing at Barcelona last year. A former Italian KF2 karting champion, the well-backed Ghirelli has perhaps previously been overambitious in tackling the single-seater ladder.
Outings in GP3, Italian Formula Renault 2.0 and Italian F3 in 2010 when just 16 years old were a fast-track to accumulating experience if not notable results. The Fasano-born driver settled down to score podiums in Formula Renault 2.0 Alps in 2011, although another parallel GP3 campaign failed to yield points.
A brave step into Formula Renault 3.5 resulted in a tough season at Comtec last year, but Ghirelli could feature in the less competitive environment of Auto GP.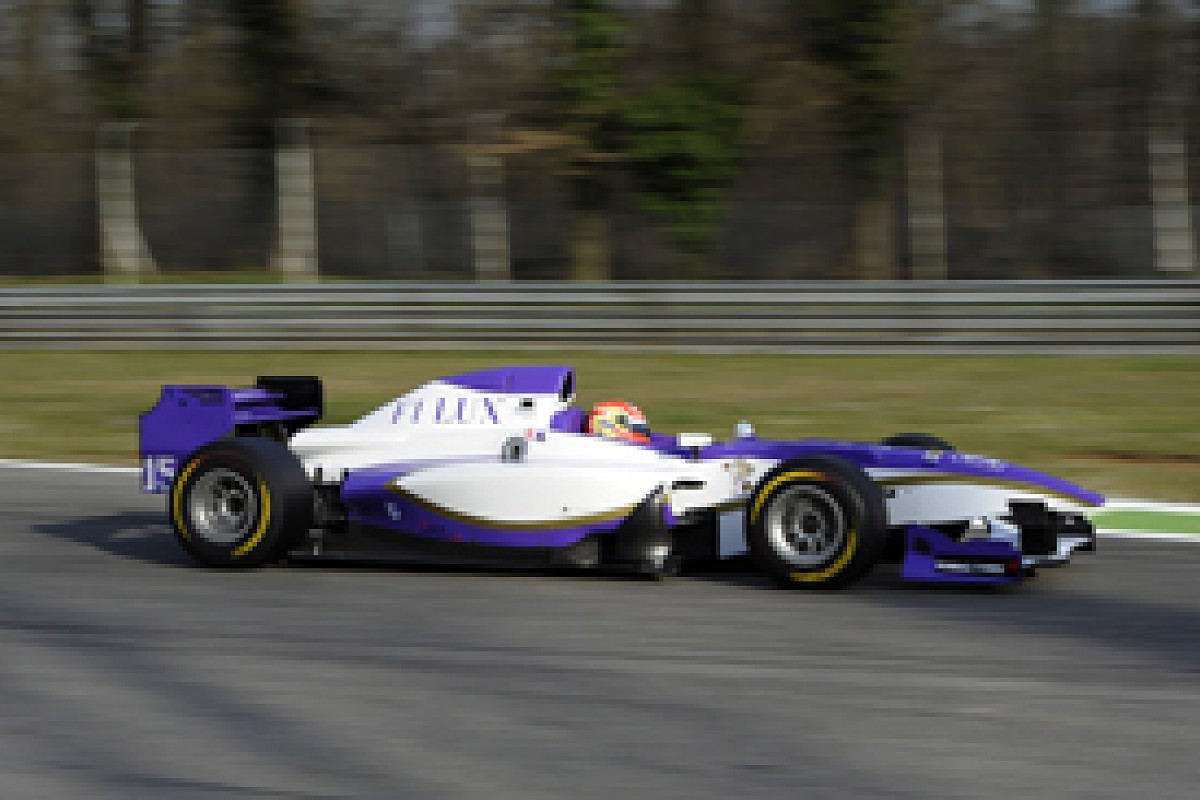 Euronova Racing
Yoshitaka Kuroda (J)
Age: 26
Auto GP starts: 0
2012 form: 9th in Italian Formula 3, 10th in Italian Formula 3 European Series, best result fifth - Euronova Racing
The hiring of former Minardi and Toro Rosso Formula 1 technical director Gabriele Tredozi is a coup for Vincenzo Sospiri's Euronova Racing team, the appointment rekindling a relationship that began in Formula Abarth three years ago.
The junior Italian championship has provided an arena for Euronova to prove its worth, scoring consecutive European titles. In its flagship Auto GP programme last year, Sergey Sirotkin narrowly missed out on the runner-up position in the championship.
In 2013, Euronova has opted for Auto GP's first Japanese driver pairing, and retains Italian F3 graduate Yoshitaka Kuroda for a third consecutive season. Kuroda's first season with Euronova produced podiums in European Formula Abarth, although the 26-year-old has subsequently not scaled such heights. Despite the relatively late completion of his Auto GP deal, his acclimatisation to the series should be aided by considerable circuit knowledge of Monza, the venue for this weekend's opening round.
Kimiya Sato (J)
Age: 23
Auto GP starts: 0
2012 form: 3rd in ATS Formel 3 Cup, four wins - Lotus Motopark
Sato boasts a relatively strong CV among his Auto GP peers. A winner in every category he has competed in since 2006, he is an outsider for the championship.
Familiar to British race-goers from his time in Formula BMW UK, Sato subsequently returned to the Japanese scene for three years, finishing runner-up in the Japanese Formula Challenge and National Class F3 series.
A partnership with Motopark Academy brought a race win in the poorly supported Formula Euro Series in 2011, and an impressive four wins en route to third in last year's German series.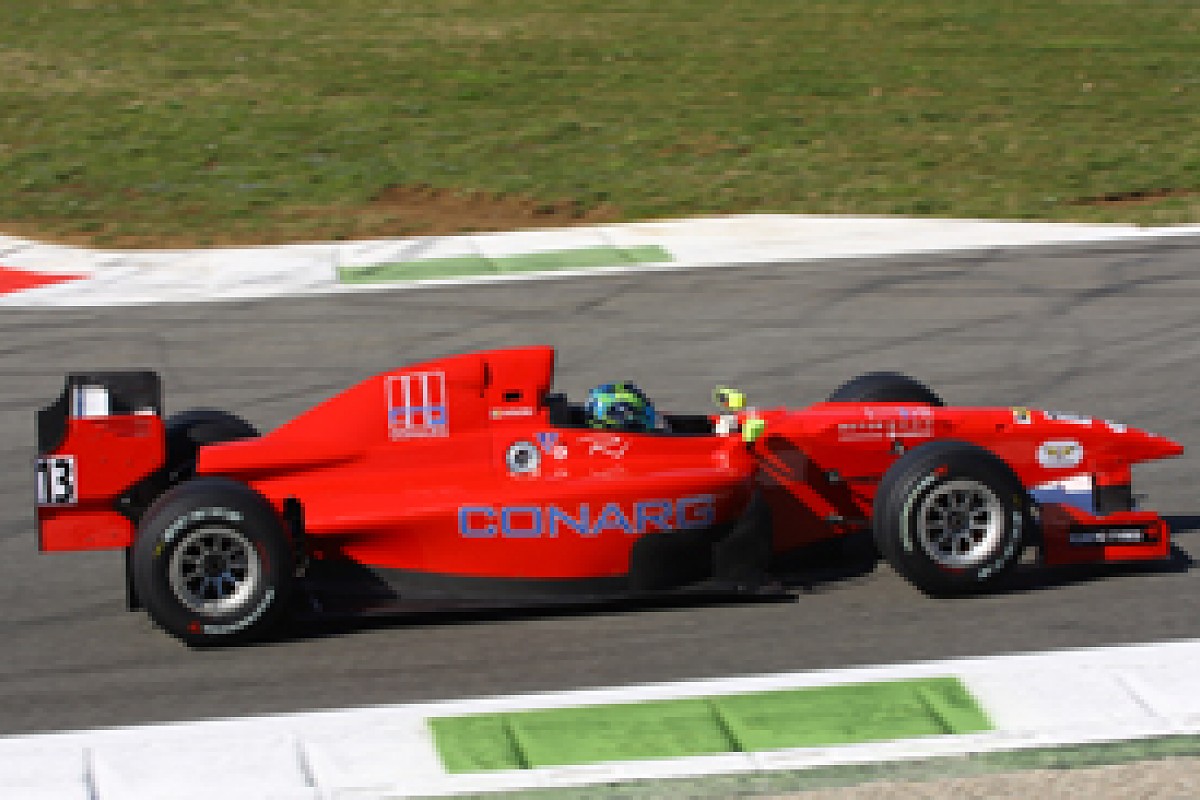 Ghinzani Arco Motorsport
Robert Visoiu (RO)
Age: 17
Auto GP starts: 0
2012 form: 9th in Italian Formula 3, 1 win - Ghinzani Arco; 14th in GP3, best result 2nd - Jenzer Motorsport
Former grand prix veteran Piercarlo Ghinzani's team is a newcomer to Auto GP, and hopes will initially rest on a lone entry for Romanian Robert Visoiu. The pairing steps up from the now-defunct Italian Formula 3 Championship, where Ghinzani Arco took both Visoiu and team-mate Kevin Giovesi to race wins.
Auto GP preparations have included a test at Magione and at a windswept Misano, where pitstop practice and set-up development were pursued.
Visoiu is set to continue a dual programme in GP3 with MW Arden. The multiple Romanian karting champion displayed flashes of respectable form in the F1 support category last year, including a second place at Barcelona.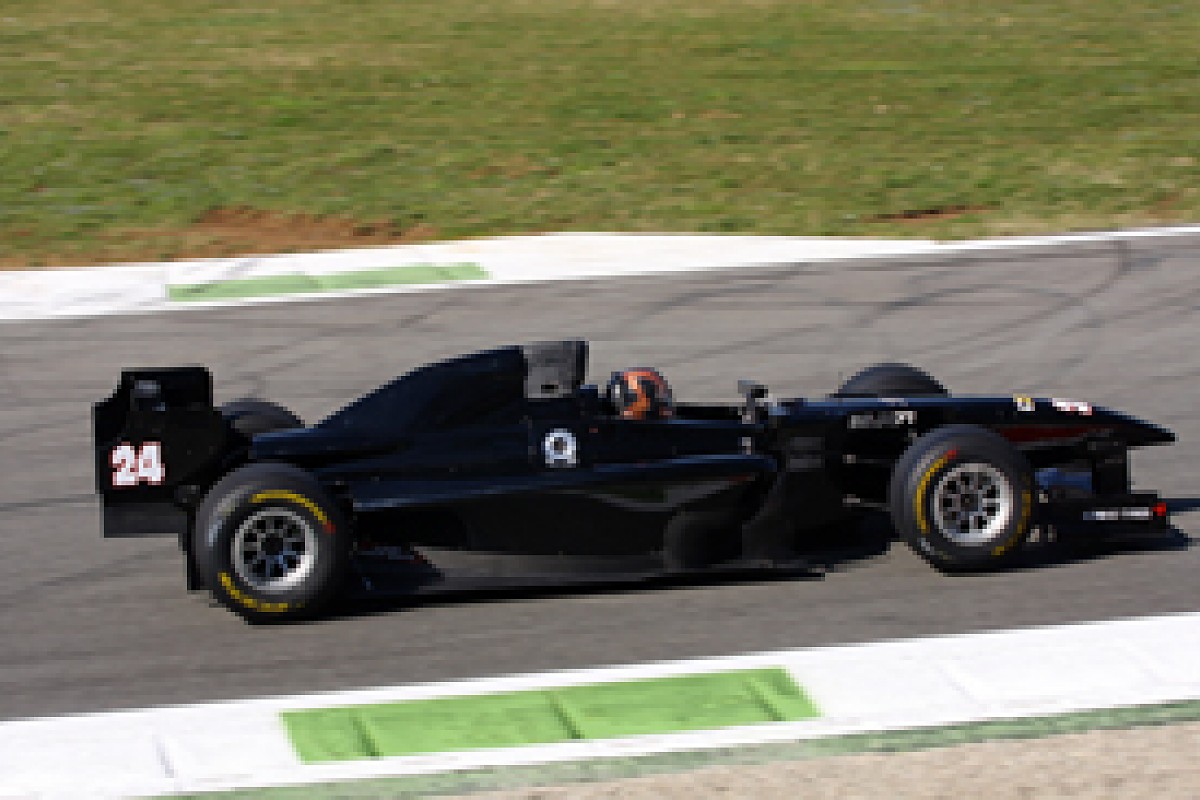 Ibiza Racing Team
Guiseppe Cipriani (I)
Age: 47
Auto GP starts: 30
2012 form: 14th in Auto GP, best result 6th - Campos Racing
Dapper upmarket bar and restaurant owner Guiseppe Cipriani continues in Auto GP for personal satisfaction rather than career aspirations. Following the departure of former team Campos Racing to the World Touring Car Championship, the grandson and namesake of Venice's landmark Harry's Bar founder has established Ibiza Racing for 2013 - Ibiza being the location of one of Cipriani's latest restaurants.
Partners include the hugely experienced Ferdinando Ravarotto, who was involved with Nelson Piquet Sr's early career, and Modesto Benegiamo. Ombra Racing could assist with technical support from round two at Marrakech.
Former Italian Formula 3 champion Sergio Campana has been linked to Ibiza's second seat.
A pair of sixth places at the Hungaroring was Cipriani's highpoint in 2012, the 47-year-old having a rather more successful history in team ownership than driving.
Cipriani launched the colourful Il Barone Rampante International F3000 team in the early 1990s, garnering victories with future grand prix drivers Alessandro Zanardi and Pedro Lamy, and strong results with Rubens Barrichello.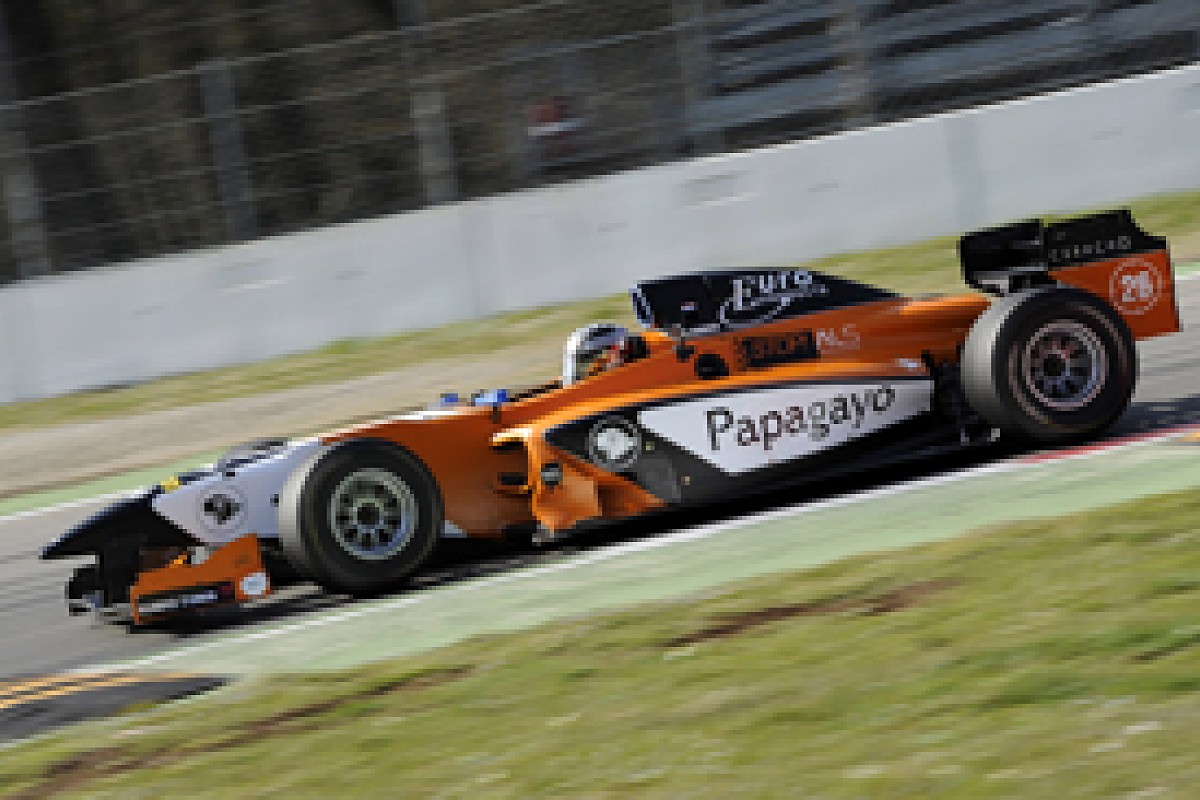 Manor MP Motorsport
Riccardo Agostini (I)
Age: 18
Auto GP starts: 0
2012 form: 1st in Italian Formula 3 European Series, five wins - JD Motorsport
The reigning Italian Formula 3 champion is another valuable addition to the series. Unusually at this level, Agostini has a two-year agreement with Manor MP Motorsport, and aims to progress to the Dutch team's GP2 operation in 2014.
Mygale-mounted for last year's Italian F3 campaign, Agostini was only confirmed as the conqueror of the fancied Dallara hordes after a court ruling for technical nonconformity was dismissed against Roberto Cavallari's JD Motorsport team.
Agostini has experience of high-powered cars from his prize Ferrari Formula 1 outing at Vallelunga, and at a recent test with GP2 team Hilmer, which enjoys links to JD Motorsport.
Daniel de Jong (NL)
Age: 20
Auto GP starts: 20
2012 form: 5th in Auto GP, three podiums - Manor MP Motorsport; GP2 (8/24 races) no position - Rapax
The improving de Jong will compete in a third Manor MP Auto GP entry where GP2 commitments allow - he is set to skip this weekend's first round at Monza in order to contest the clashing GP2 meeting in Malaysia.
Under the tutorship of ex-Formula Master champion Chris van der Drift, de Jong has made impressive strides as a driver following a difficult start to his career, including respectable podium finishes last year.
Meindert van Buuren (NL)
Age: 18
Auto GP starts: 0
2012 form: 11th in Formula Renault 2.0 NEC, Formula Renault Eurocup no position - Manor MP Motorsport
Manor MP Motorsport's pre-season tests have been weather-affected, to the possible detriment of rookie Meindert van Buuren's preparations. A shakedown was successfully completed at Adria earlier this month, but the lack of running makes it difficult to gauge how the Formula Renault 2.0 graduate will fare.
Van Buuren has competed for two years in Formula Renault NEC, initially with Van Amersfoort, before switching to Manor MP, owned by team-mate Daniel de Jong's father Henk.
The 18-year-old could be set for a learning year.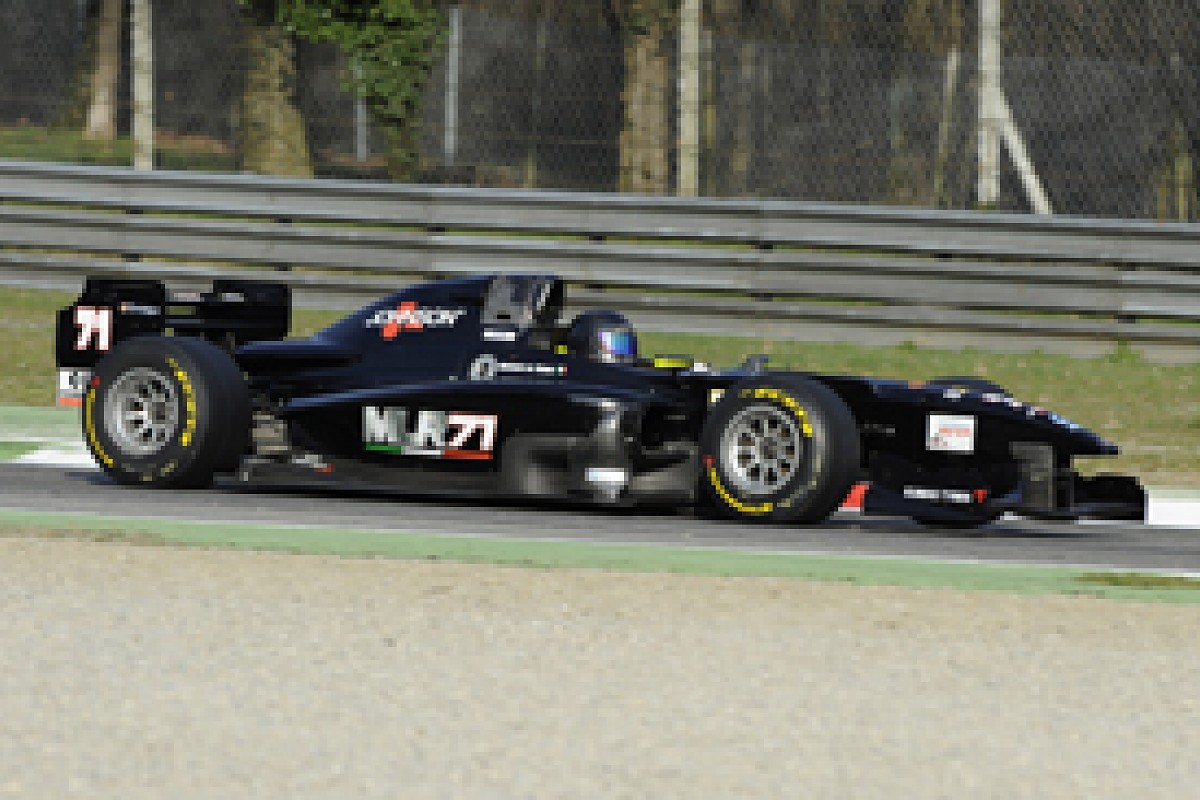 MLR71 Racing Team
Michele La Rosa (I)
Age: 41
Auto GP starts: 15
2012 form: 22nd in Auto GP, best result 10th - MLR71
Italian businessman La Rosa enjoyed his two outings with Ombra in 2011 so much that he set up his own team the following year. Adopting modest expectations, the fielding of a second car for Italian Formula 3 champion Sergio Campana was aimed at speeding up progress.
A victory at Marrakech was insufficient for Campana to complete the season, and La Rosa expressed in Curitiba that he felt a single-car effort was the way to go. A change of heart has resulted in the welcome reinstatement of a second car for Giacomo Ricci.
Giacomo Ricci (I)
Age: 27
Auto GP starts: 8
2012 form: 11th in Auto GP (6/14 races) - Zele Racing and MLR71
Ricci won the precursor to Auto GP, Euro 3000, for Fisichella Motorsport in 2006, and is a contender for a second title this year.
The 27-year-old former GP2 race-winner suffered a disjointed campaign in 2012: he appeared in two rounds for Zele Racing, scoring a podium at Marrakech, before finding refuge with MLR71 at the Sonoma finale.
Acting as driver coach to Michele La Rosa and MLR71's test driver, Ricci's 2013 prospects seem brighter.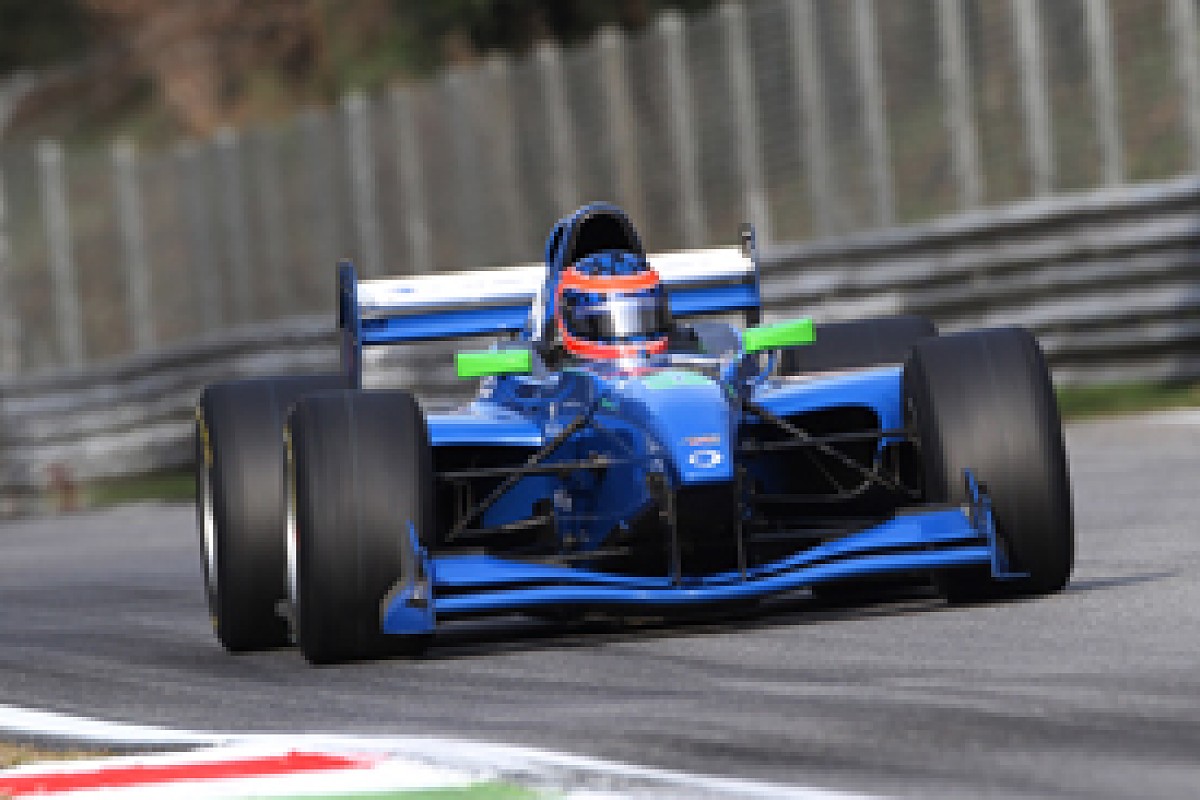 Virtuosi UK
Andrea Roda (I)
Age: 22
Auto GP starts: 0
2012 form: 13th in Formula 3 Euro Series, 12th in FIA European F3 - Jo Zeller Racing
Jo Zeller Racing may not have possessed the technical resources of the championship-winning Prema Powerteam in last year's F3 Euro Series, but even allowing for the performance discrepancies, Andrea Roda had a relatively quiet 2012.
Round one at Monza kicks off close to home for the Como racer, who has experience of the track from four years in Italian Formula Renault and two seasons in Italian F3.
Max Snegirev (RUS)
Age: 25
Auto GP starts: 14
2012 form: 13th in Auto GP, best result sixth - Campos Racing, 15th in FIA Formula 2 (12/16 races)
The affable Moscow racer will be aiming to build on a learning year at Campos. Andy Roache's Virtuosi UK, which ran GP2 refugee Pal Varhaug to the runner-up spot in last year's championship, should assist his progress.
Hard work is required if Snegirev is to return to the top step of the podium for the first time since Formula Palmer Audi.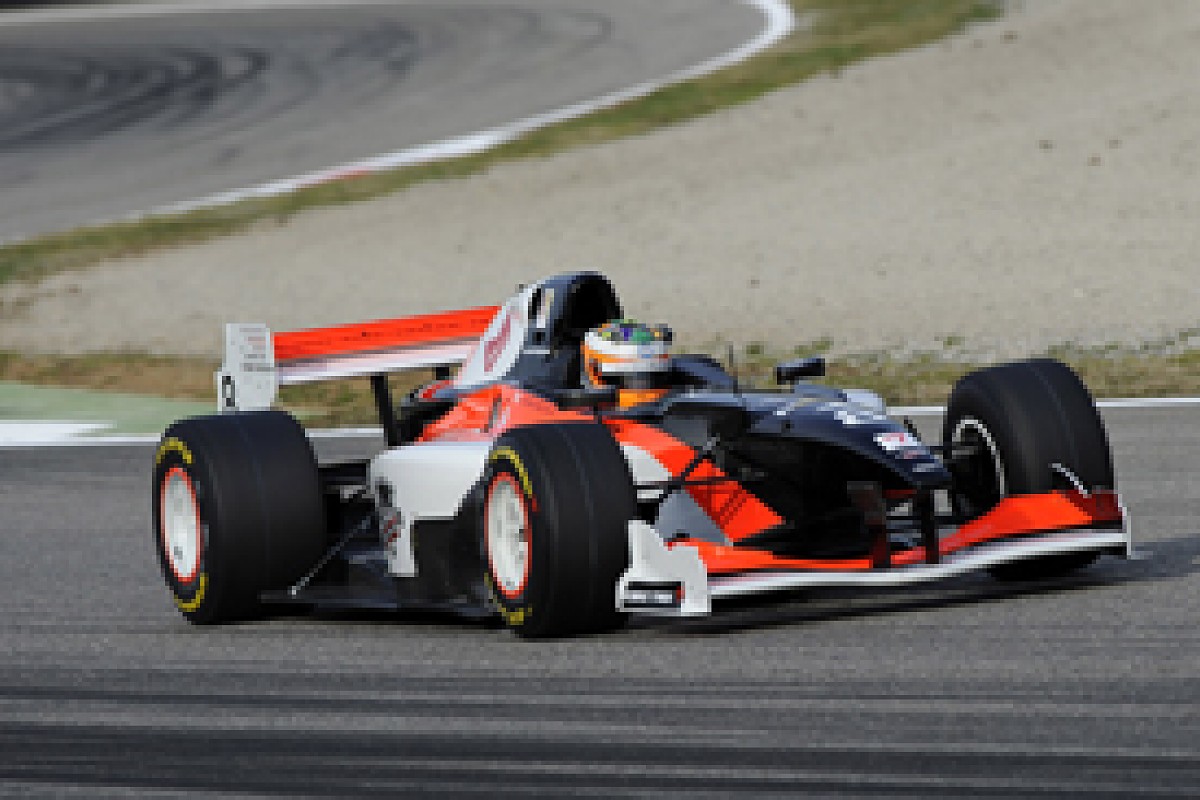 Zele Racing
Luciano Bacheta (GB)
Age: 22
Auto GP starts: 0
2012 form: FIA Formula 2 champion, five wins, Williams F1 test
Zele Racing enters its second season of Auto GP with a formidable driver pairing.
FIA Formula 2 champion Bacheta is reunited with respected engineer Harvey Spencer after a successful partnership at Interwetten in the Formula Renault 2.0 Eurocup in 2010.
Bacheta's late deal means he heads to Monza with no Auto GP testing under his belt, but the 22-year-old should be comparatively sharp from recent GP2 testing at Barcelona and a campaign in the Indian MRF championship, where he finished third.
Last year's Formula 2 title was a real fillip for Bacheta, after narrowly missing out on a Mercedes DTM deal and suffering the setback of a trying GP3 campaign with Mucke in 2011.
Spencer worked with Zele in World Series by Nissan in 2003 and Euro 3000 in 2004, before enjoying a long spell at Carlin. He rejoined Michael Zele's team at Sonoma last year.
Narain Karthikeyan (IND)
Age: 36
Auto GP starts: 0
2012 form: FIA Formula 1 World Championship, no position - HRT
What do you do when you fall off the back of the Formula 1 grid? In Narain Karthikeyan's case, knuckle down and work on your return.
The former grand prix driver's presence on the Monza Auto GP entry list was something of a shock, but not without precedent. The series served to tide Romain Grosjean over to good effect following his release from the Renault F1 team in 2009.
And more recently, former Jaguar and Williams grand prix driver Antonio Pizzonia made a raid on the series' silverware on his single-seater comeback at Curitiba last year.
Karthikeyan's form will arguably be the most intriguing of any Auto GP driver to follow this season. Having endured years of inequality of equipment in F1, the Indian will enjoy relative parity of machinery, and has no excuses.
The vastly experienced engineer Brian Ireland is earmarked to work on Karthikeyan's car.