"It is a brutally competitive business."
With that, Red Bull signed off its confirmation that, after just five races of the Formula Renault 3.5 season, it was dropping Lewis Williamson from its junior ranks.
The Scot joins a very long list of drivers to be unceremoniously dumped by the Austrian drinks giant's driver programme, but rarely has anyone been dealt such an incredibly harsh hand.
This instance is just the latest of many big decisions taken by a scheme that appears ever more ruthless. There's nothing wrong with setting the bar very high, and every driver given half a chance by Red Bull should be grateful for the opportunity. Plus, with manufacturer-backed programmes slipping away, and the major backing of young drivers from companies like Marlboro a very distant memory, Red Bull's commitment to the sport at all levels cannot be overlooked.
Williamson couldn't continue Red Bull's run of Monaco wins © LAT
But that doesn't mean it can't be questioned.
News of Williamson's fate started to leak over the European Grand Prix weekend, much to the bemusement of some Formula 1 paddock figures.
One senior team boss told a small group of journalists over the weekend that Red Bull's approach to finding young talent was a perfect example of why his team prefers not to get too involved in running a similar project.
"I don't try to do this," he said. "You spend so much time and money. One company [Red Bull] must have spent hundreds of millions by now trying to find young drivers. And so far what have they found? Half a driver!"
That 'half' remark refers to the fact that Sebastian Vettel's early career was just as closely looked after by BMW. Remember, it was the Munich manufacturer that put him out on Friday mornings at grands prix in 2006, and gave him his F1 debut as a one-off replacement for Robert Kubica at the 2007 US Grand Prix.
Of course, now it is Red Bull reaping the rewards with two world championships notched up already. But has the golden child raised the bar too high for anyone who follows?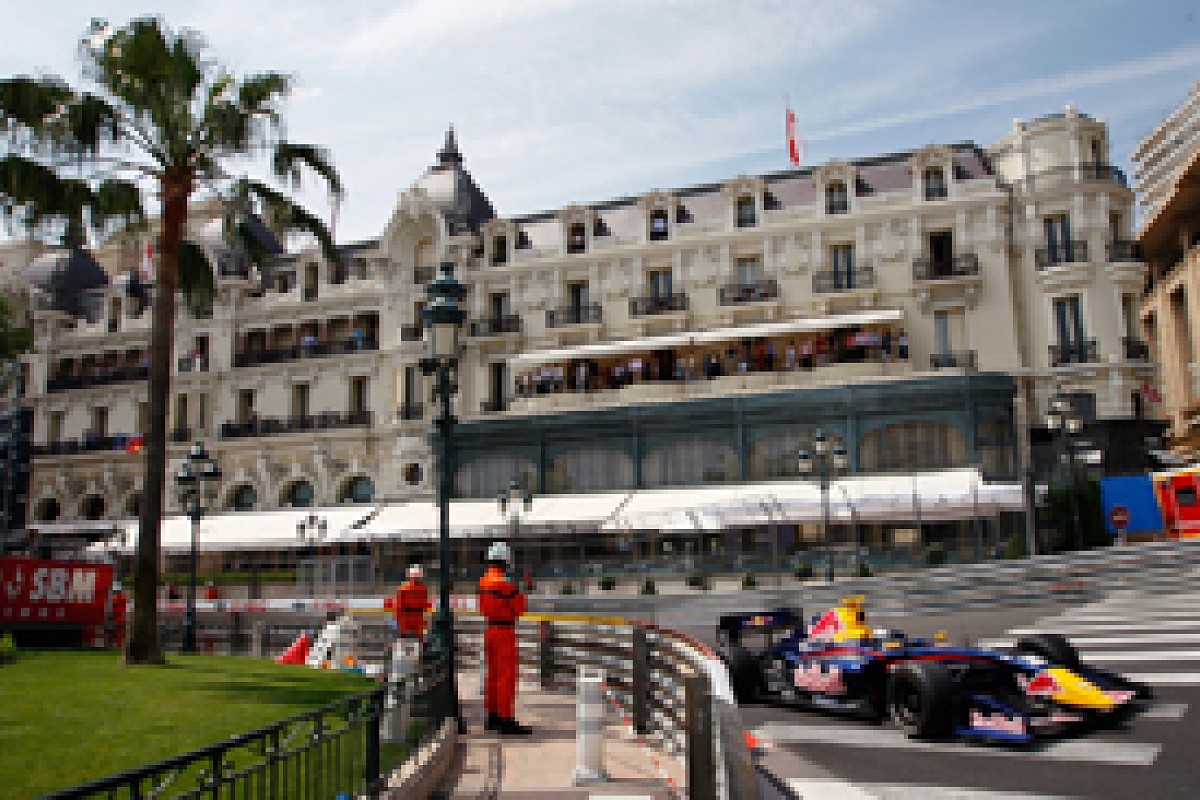 Vettel was an instant success when Red Bull placecd him in FR3.5 in 2006
Vettel shone the moment he joined the World Series by Renault fray in 2006, winning on his debut at Misano after replacing Colin Fleming at Carlin.
But if instant success was expected - or should that be required? - of Williamson, then Red Bull should be asking itself some serious questions. Why put its latest charge in at a brand new team? And were any of the decision makers aware of how strong this year's field was? Even Red Bull's own Jean-Eric Vergne described it as the strongest Renault field ever - even better than GP2.
Arden Caterham is new to Formula Renault 3.5 this year. It endured a torrid pre-season, as unreliability with the new-for-2012 FR 3.5 racer meant it had achieved nowhere near the amount of track time it needed to get on top of the car by the start of the season.
In the other car Alexander Rossi, who finished third in the series last year (just behind Vergne), knew he was going to be up against it. Rossi is also part of a Formula 1 team's junior driver programme, courtesy of Caterham. Tony Fernandes's tie-up with Arden meant he was always going to place Rossi at the team. However, unlike Red Bull, Fernandes did it with the understanding that his young charge would be at a disadvantage from an equipment point of view.
Rossi was told that if the car wasn't up to it, he would be expected to prove his worth not through winning the championship, but through leading this new team forward over the course of the season. What a refreshing use of common sense.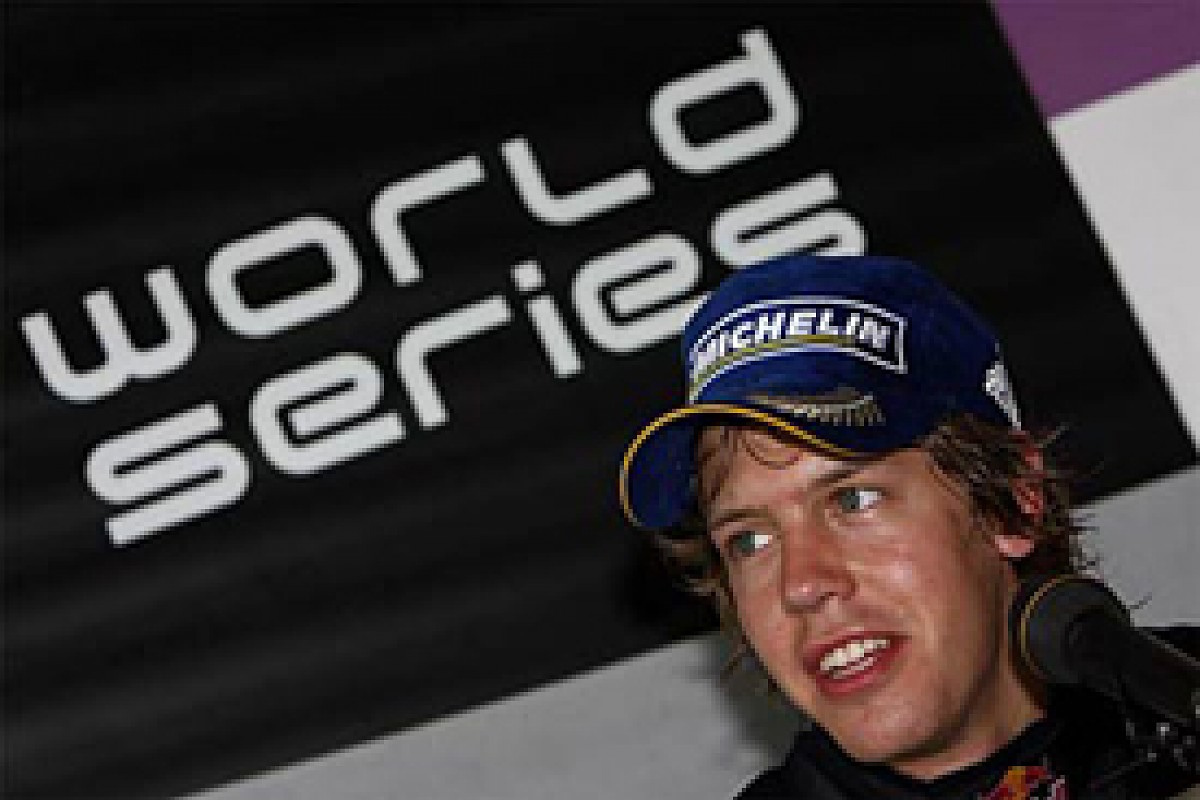 Vergne used FR3.5 as his F1 springboard © LAT
Even if Williamson was not being compared to Vettel, he still had one hand tied behind his back in comparison to Jaime Alguersuari, Daniel Ricciardo and Jean-Eric Vergne, who all graduated to Formula 1 through FR 3.5. All three were placed with already-proven teams, meaning they didn't have to worry about turning the car into a frontrunner. They just had to get the best out of the good package put underneath them, and could turn to their teams for help if things weren't going well.
Red Bull should know better than to take things at face value, but in the wake of Williamson's departure it appears that is exactly what has happened. A close look at the stories behind the results would have surely revealed that it was far too soon to make such a judgement on the young Scot.
With the team still battling new car issues, the season-opener at Aragon did not go well. But a little digging behind the Monaco weekend revealed an interesting case. Williamson finished a lap down while his team-mate stood on the podium, but the rookie's fastest race lap was only half a second adrift of Rossi's.
And the American's result owed more to a sublime qualifying lap than any genuine pace coming from the car. In the race, Rossi finished the 33-lap affair 36 seconds behind race winner Sam Bird.
Unfortunately, all Red Bull seemed interested in was the fact Ricciardo had won the Monaco FR 3.5 race in 2010 and 2011, and Williamson had failed to deliver a hat-trick.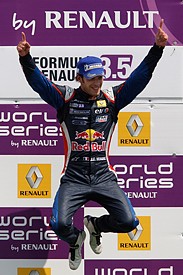 Spa was almost a breakthrough
The biggest proof that there was some raw talent underneath all the bad results came next time out at Spa, when the heavens (predictably) opened and levelled the playing field on Sunday. Williamson came alive, qualifying fifth fastest (which became fourth when Sam Bird was sent to the back of the grid).
He ran with the season's big hitters in the opening stint of the race, but any hopes of a good result were dashed when the safety car was deployed seconds before he was set to enter the pits. After the restart the team elected not to make a mandatory pitstop, telling Williamson instead to run in clear air and treat the rest of the race as a test session. He would incur a time penalty for not making a stop, but any hopes of a points finish had been destroyed as soon as the safety car came out anyway.
Williamson did as he was told, and managed to stay ahead of all the frontrunners to take the chequered flag first, and set the second fastest lap of the race. Surely a point had been proven. Take away his car's dry weather deficit, and he could be a factor.
Williamson is by no means the only driver out there with a Red Bull hard-luck story plaguing his CV. But if the timescale he was given to prove himself is an indication of how this scheme is going to act from now on, how can it expect to find and nurture genuine talent?
It may have hit the jackpot with Vettel, but where are the other success stories? And let's not forget, on the eve of the 2001 season, as a sponsor of Sauber, certain representatives of Red Bull fought tooth and nail to try to get the Swiss squad to sign Enrique Bernoldi.
There was outrage when it learned that Peter Sauber intended to put the reigning Formula Renault UK champion in the car. A kid by the name of Kimi Raikkonen...