As far as conventional career paths go, the route being taken by Jules Bianchi and Sam Bird this year has to be considered off the beaten track. Drivers moving from Formula Renault 3.5 to GP2 is nothing new, but it's rare to see any going in the other direction.
Yet that's what these drivers with Formula 1 connections (Bianchi with Ferrari and Force India, Bird with Mercedes) are doing. Both have won in GP2, and both were in the mix in a fantastic scrap at the top of the championship in the series last year. Yet instead of continuing to sit on the doorstep of the F1 paddock awaiting a chance, the former team-mates (as GP2 rookies at ART in 2010) have both taken the same decision to try out life on the World Series by Renault bill.
They are the final two pieces in a puzzle that makes for a fantastic grid in FR 3.5, rightfully suggested by many as the best the category has ever had. But while the graduates from further down the ladder and those who were already racing there last year will be able to go about their business as normal, Bianchi and Bird are both aware that they will face extra scrutiny coming over from the F1 support bill.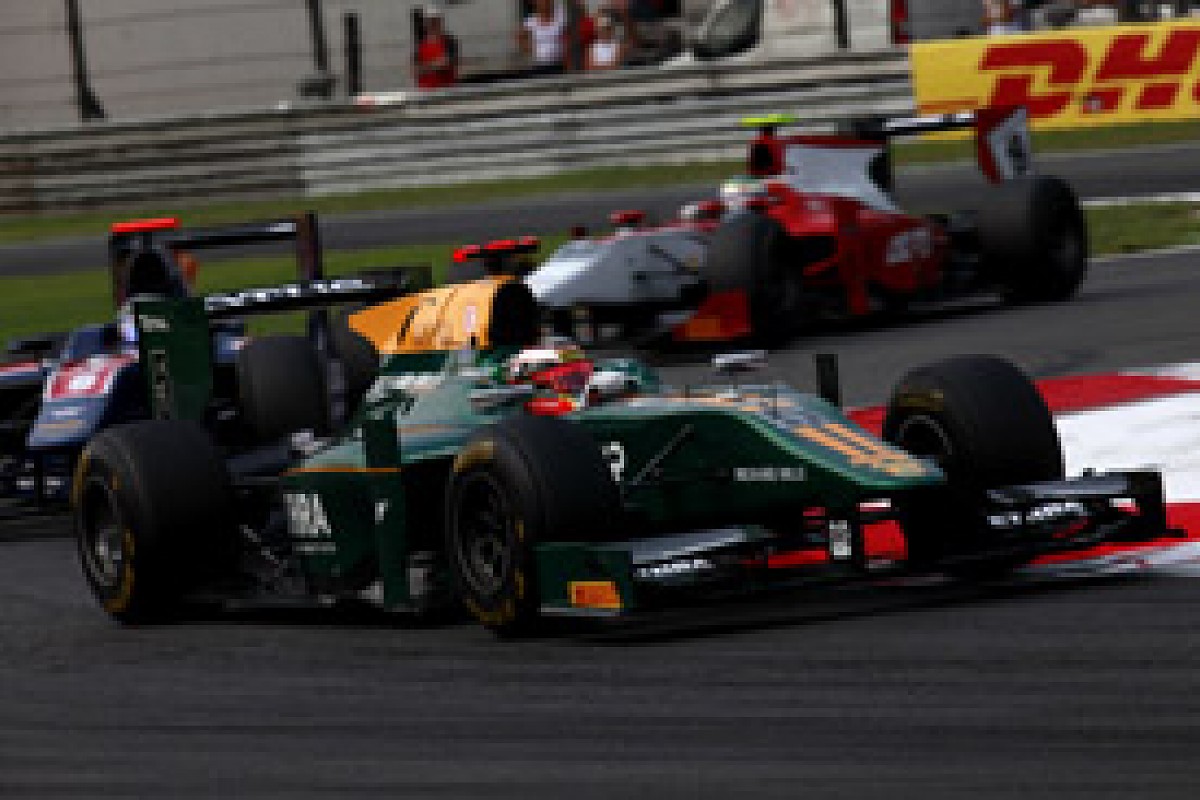 ART's Bianchi leads iSport's Bird at Monza at last year's GP2 season finale © LAT
"There is going to be pressure on us wherever we are because of being involved with F1 teams," says Bird. "But we're big enough and old enough to deal with it now. It shouldn't really cross our minds; of course our results are going to be looked at and monitored by a lot of people every time we step into the car."