As 2010 championship runner-up and with Red Bull clearly rating him very highly, Daniel Ricciardo starts the 2011 Formula Renault 3.5 season as the likely pacesetter.
But the Australian expects a tough fight, and pinpoints Fortec and Carlin's pairings as key opposition in the battle for this year's drivers' title.
"It's looking pretty open at this stage" said Ricciardo. "There are quite a few drivers who can do it, or at least will be up there. Hopefully, they won't be in front of me, but snapping at my heels is alright. Carlin has a strong line-up with [Robert] Wickens and Jean-Eric [Vergne], and Fortec have looked good in testing with [Alexander] Rossi and [Cesar] Ramos.
Calendar pressures have forced Red Bull-contracted Ricciardo to miss the first race at Motorland Aragon this weekend in order to fulfil Chinese Formula 1 practice duties with Toro Rosso. Fortec team manager Jamie Dye has mixed feelings on the absence of such a high-profile rival.
"For us, that's obviously great," said Dye, "but again, to be racing against and beating somebody of Ricciardo's calibre is also great. So there are two ways of looking at it. I think if you were to win the championship [with Ricciardo having dropped rounds] you probably wouldn't think it as worthy as if you had beaten someone who had contested all of the races."
Other team and driver combinations are sure to feature. Among the familiar faces returning with new teams are former Formula Renault 2.0 Eurocup champion Albert Costa, whose Epsilon Euskadi team has become EPIC Racing, Daniel Zampieri, who switches from Pons to his former Italian Formula 3 championship winning team BVM Target and Brendon Hartley with Czech newcomer Gravity-Charouz.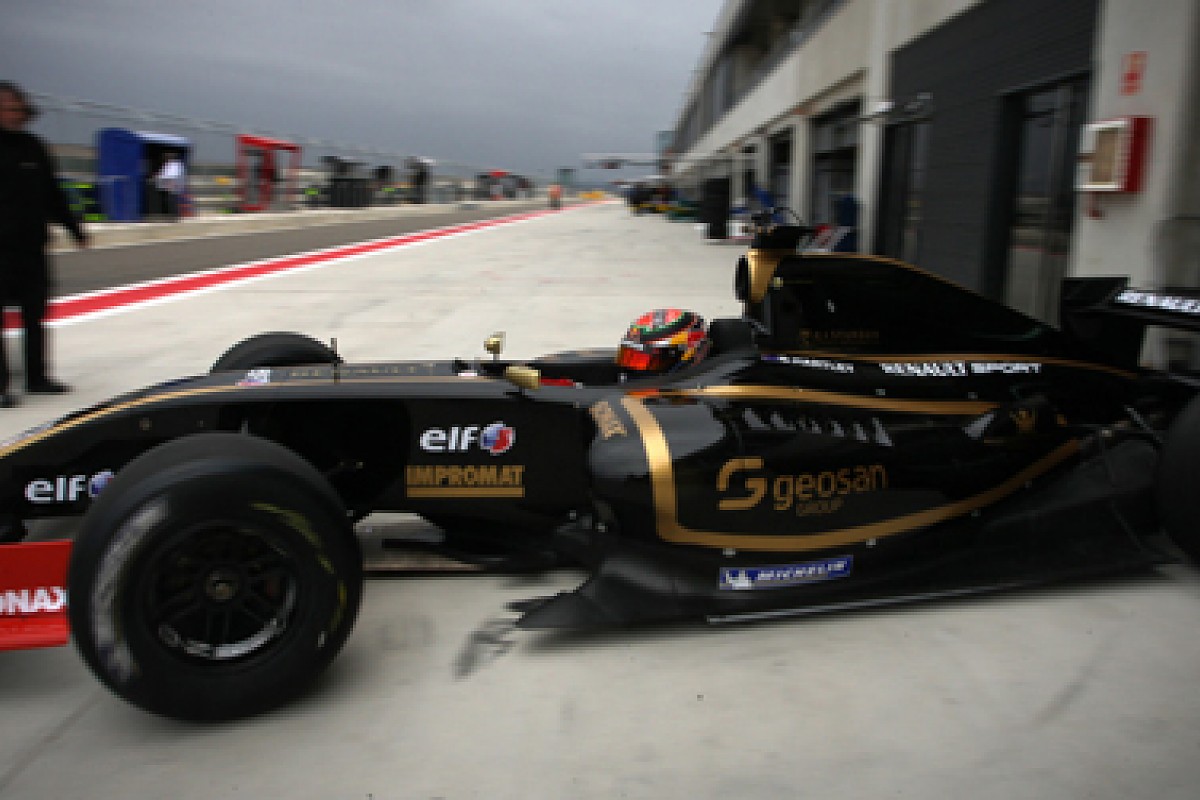 Some leading teams have expressed concerns over the durability of a very soft new Michelin wet tyre, but the French company is understood to be working on a solution to the longevity issues. Among other changes, this year's French round moves from Magny-Cours to Paul Ricard, and Monza returns to the calendar for the first time since 2008.
At a Paris media dinner last month, Renault Sport Technologies and partner RPM reconfirmed their commitment to the series for another three years. Details of a planned heavy upgrade to the outgoing car are expected to be announced in Monaco. A demonstration of the new machine, which is understood will feature a new engine and electronics, is planned at Silverstone's meeting in August.
For the 125,000 spectators who were treated to an enthralling battle between Ricciardo and current Indy Lights racer Esteban Guerrieri at the Northamptonshire venue last year, it will be another incentive to mark the date in their diaries.
Tech 1 Racing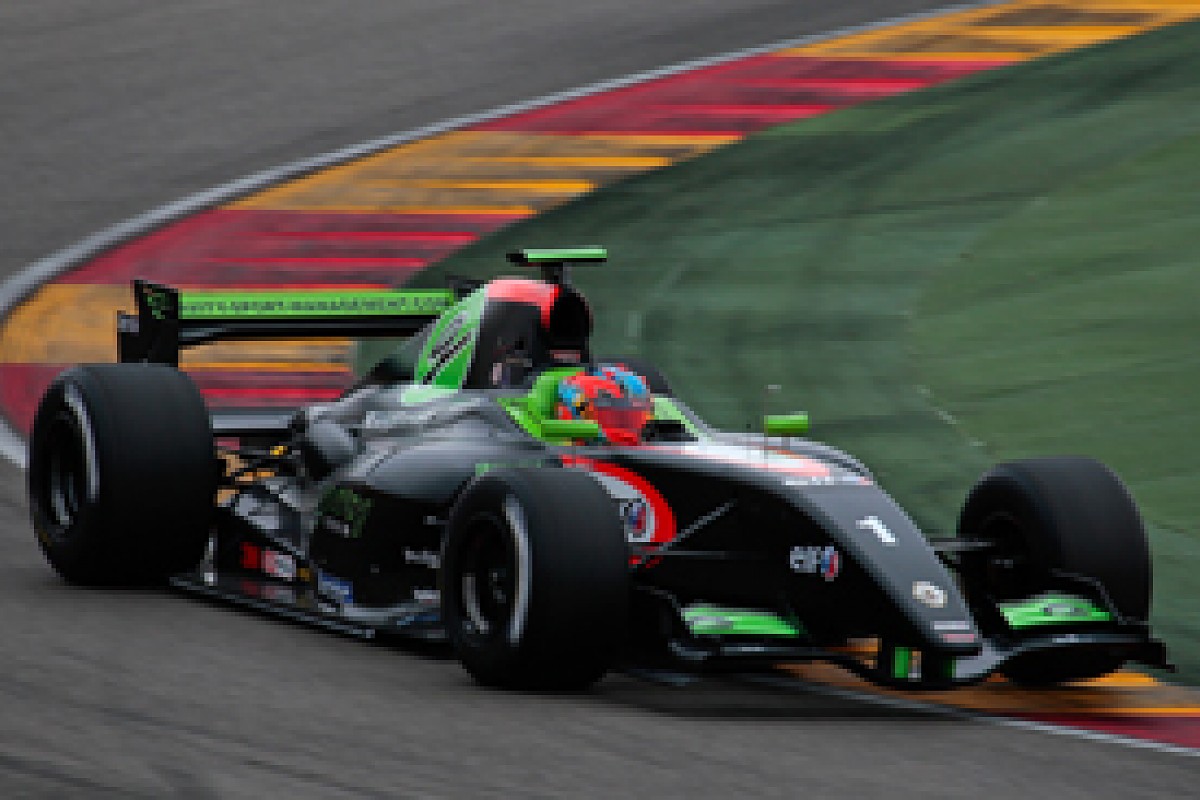 Kevin Korjus © LAT
#1 Kevin Korjus (EST)
Age: 18
2010 form: Formula Renault 2.0 Eurocup Champion
The youngest ever winner of the Formula Renault 2.0 Eurocup last year, the now Gravity-managed Korjus deliberated whether to take a more manageable step into Formula 3 this season, but the Eurocup's FR3.5 scholarship swung the decision in favour of a seat with Tech 1 Racing. The experienced multiple champion team should accelerate the learning process, and may allow Korjus to fight for race wins later in the season.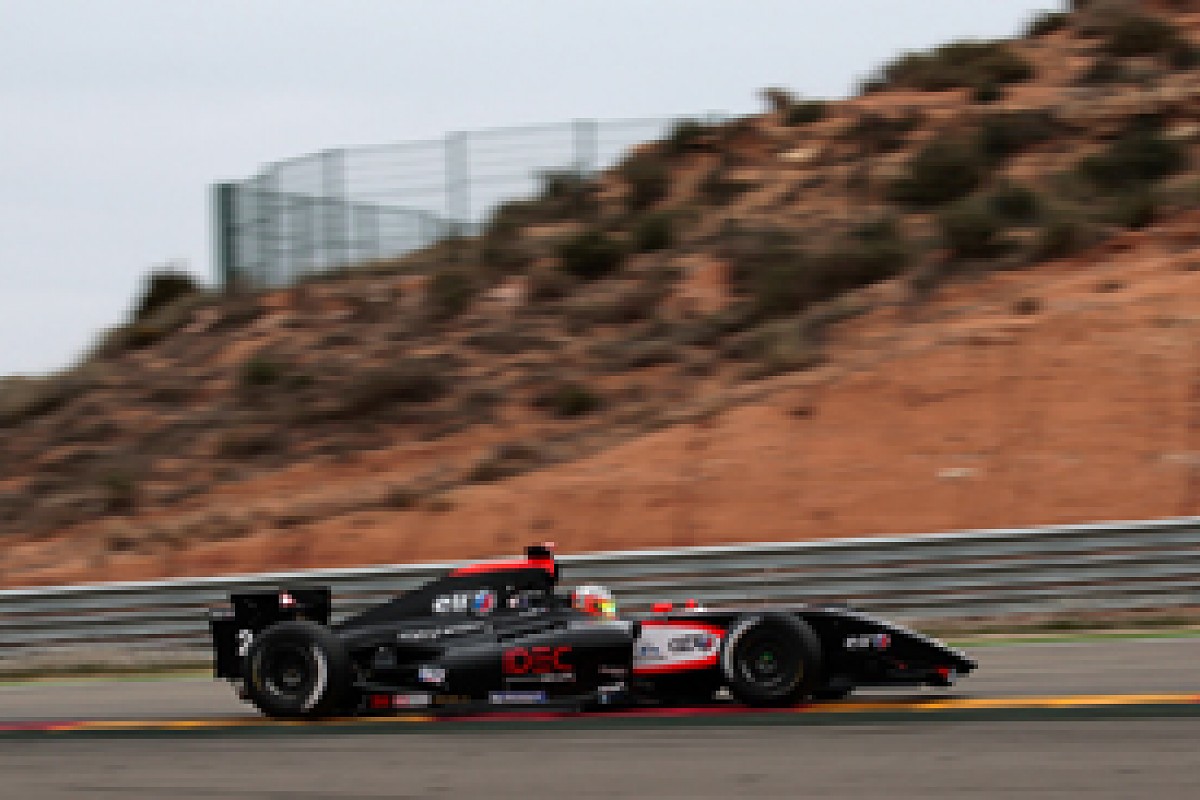 Arthur Pic © LAT
#2 Arthur Pic (F)
Age: 19
2010 form: 3rd in Formula Renault 2.0 Eurocup
Career achievements: 2008 Formula Academy Champion
Pic has the continuity of remaining with his 2010 Eurocup team Tech 1 on his graduation to FR3.5. Arthur's older brother Charles similarly missed out on Formula 3, and won two races with the Toulouse-based squad in his rookie season in 2008. Arthur would do well to match those achievements, but demonstrated a strong turn of speed in taking seven consecutive pole positions in the Eurocup last year.
ISR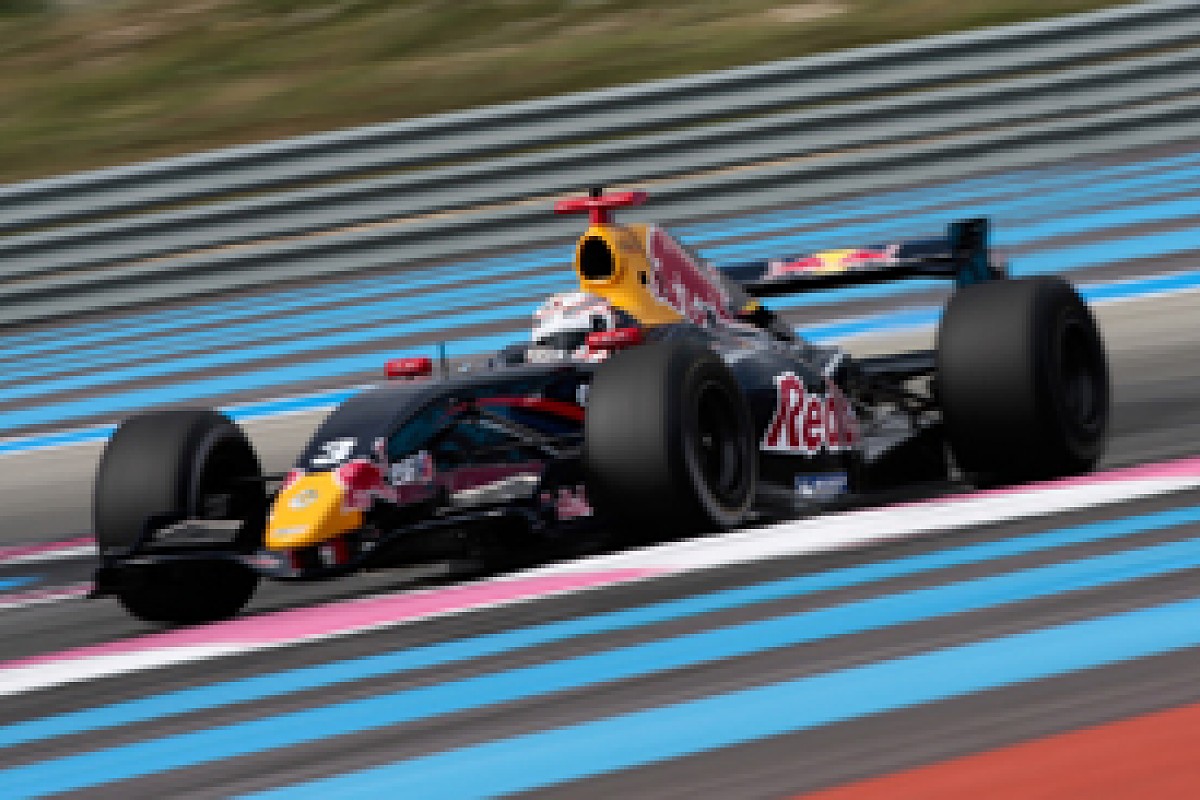 Daniel Ricciardo © LAT
#3 Daniel Ricciardo (AUS)
Age: 21
2010 form: 2nd in Formula Renault 3.5
Career achievements: 2009 British Formula 3 Champion
After missing out on last year's title at the final round, 2010 runner-up Ricciardo moves across from Tech 1 Racing to ISR. The pride of Perth has been extremely strong in winter testing with his new Czech team, and appeared to have cemented his status as pre-season favourite. However, the Red Bull Junior driver will sit out this weekend's first round in order to fulfil Friday practice duties at the Chinese Grand Prix with Toro Rosso. Ricciardo's place at Motorland will be filled by reigning McLaren AUTOSPORT BRDC winner Lewis Williamson.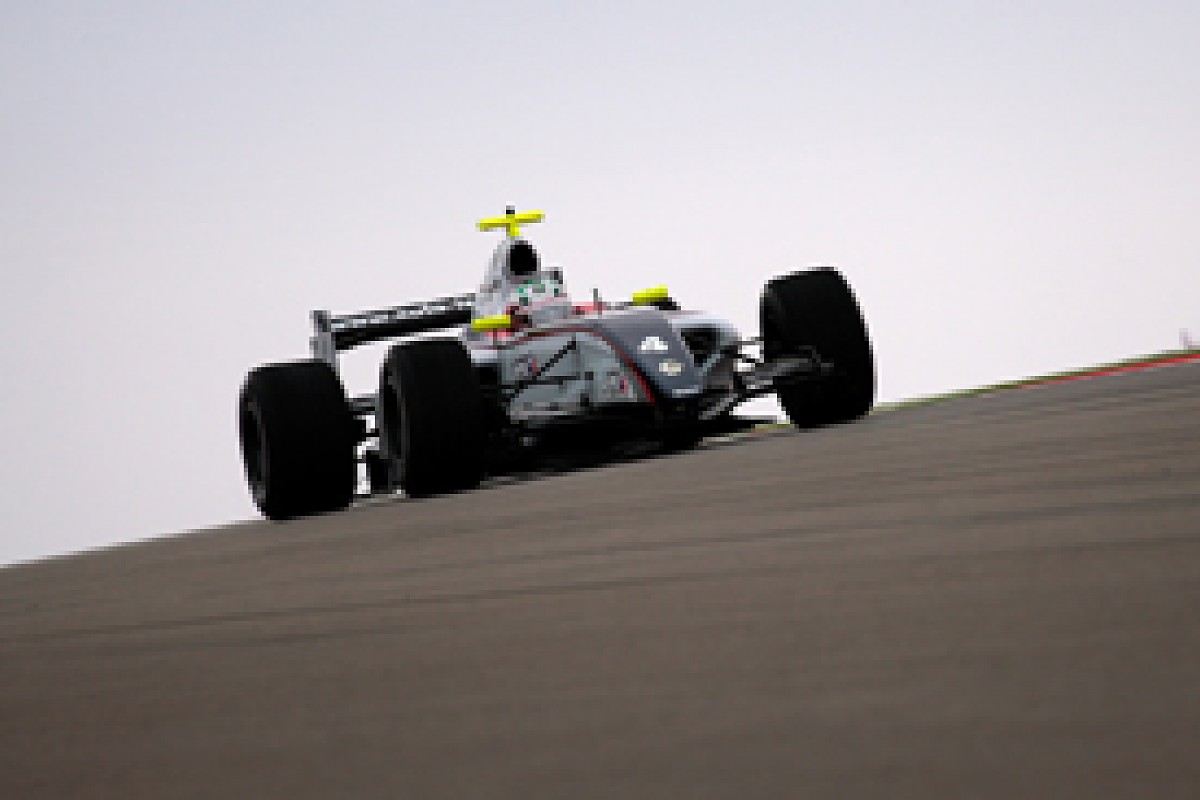 Nathanael Berthon © LAT
#4 Nathanael Berthon (F)
Age: 21
2010 form: 7th in Formula Renault 3.5 (one win)
Frenchman Berthon shares the same birthday, July 1st 1989, with Ricciardo, but lacks the Red Bull Junior driver's experience. Nevertheless, in just his third season of racing Berthon took an assured victory at Magny-Cours and was one of the most impressive rookies of last year. He joined ISR in unfortunate circumstances following original signing Dean Stoneman's diagnosis with cancer. A step up to the GP2 Asia series in the winter appeared to be a premature move, but Berthon should figure consistently at the front of this year's FR3.5 field.
Carlin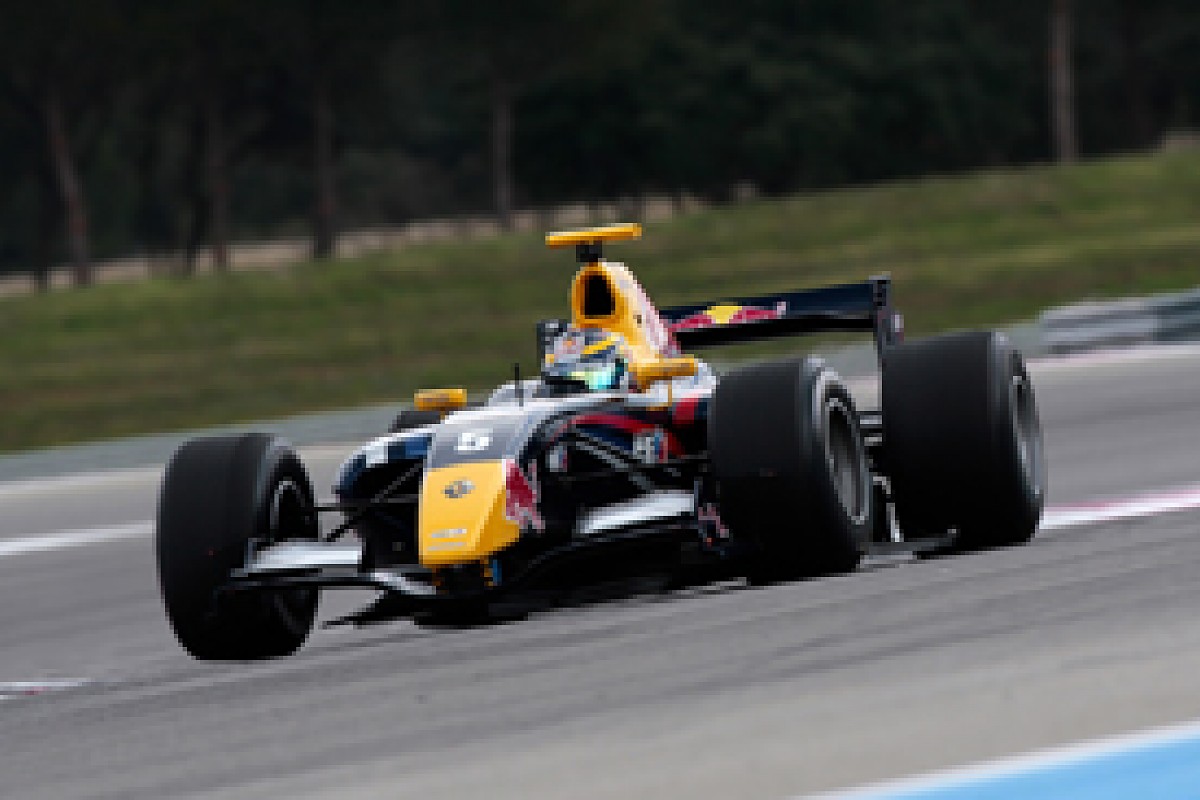 Jean-Eric Vergne © LAT
#5 Jean-Eric Vergne (F)
Age: 20
2010 form: British Formula 3 champion, 8th in Formula Renault 3.5
Career achievements: 2007 Formula Campus champion
Vergne dovetailed his successful 2010 British Formula 3 campaign with some mid-season FR3.5 outings. The Frenchman was drafted in at Tech 1 Racing at the behest of backer Red Bull, and belied his lack of experience to win on only his second weekend in the series. Four podiums from six World Series starts point to Vergne being one of this year's championship contenders. But the 20-year-old will only have to look across his Carlin pit garage to appreciate that some of his leading 2011 rivals have more experience to draw on...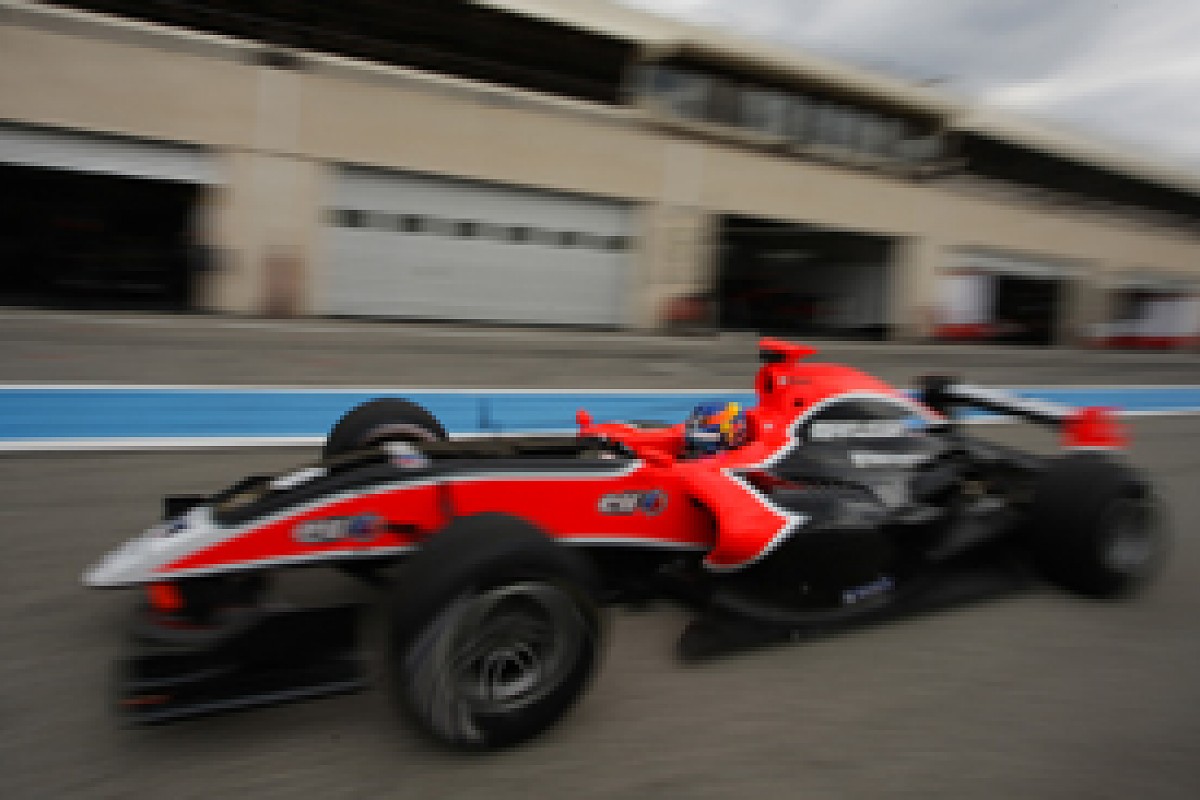 Robert Wickens © LAT
#6 Robert Wickens (CDN)
Age: 22
2010 form: 2nd in GP3
Career achievements: 2006 Formula BMW USA champion
Wickens returns to a series he first raced in at the tail end of 2007. In the interlude, the Canadian has figured prominently in the inaugural Formula 2 and GP3 championships. Extremely promising testing form suggests that another title assault is on the cards. During his previous season with Carlin in Formula Renault 3.5 in 2008, Wickens frequently became involved in first lap accidents. The abandonment of the reverse grid system two years ago, of which he was so often a victim, should alleviate that.
Fortec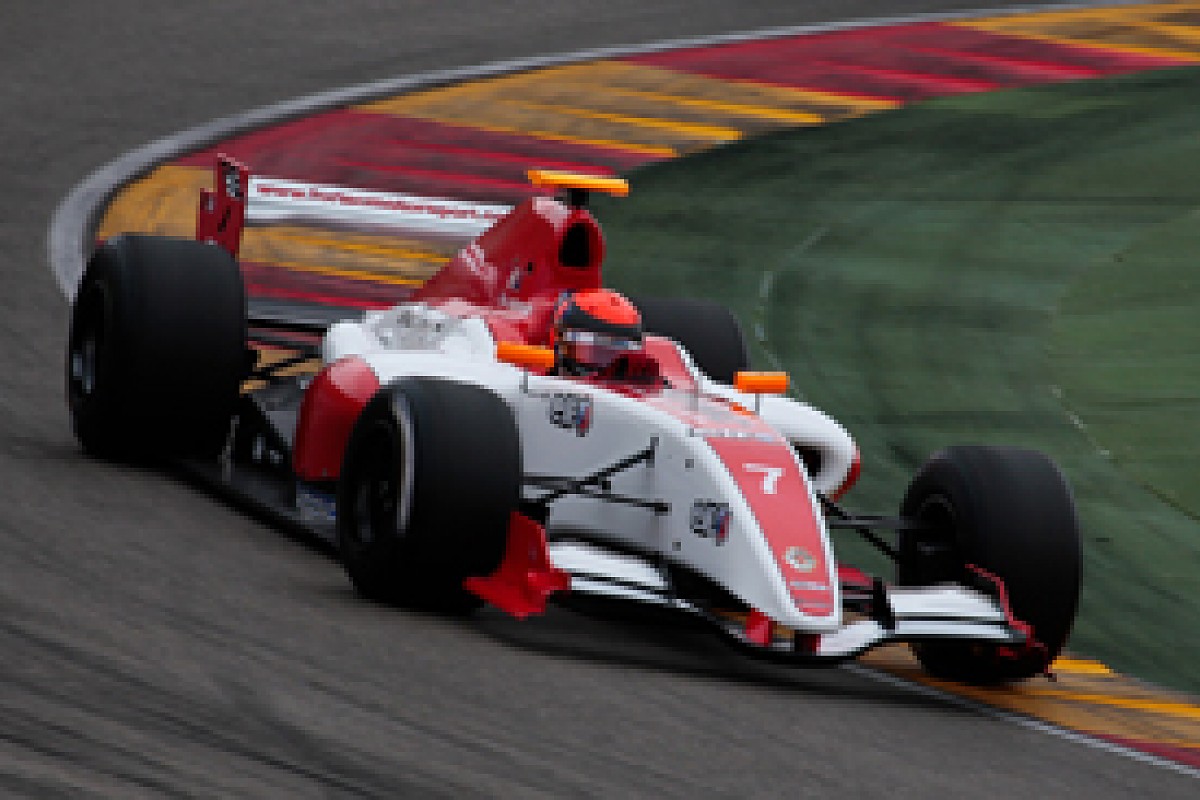 Alexander Rossi © LAT
#7 Alexander Rossi (USA)
Age: 19
2010 form: 4th in GP3
Career achievements: 2008 Formula BMW Americas Champion and FBMW World Final Winner
The Californian teenager's talent has been recognised recently by acceptance into the FIA Institute Academy and AirAsia Team Lotus driver programmes. After delivering fireworks in a one-off outing with ISR in Monaco last year, Rossi may have the ability to get on terms with returning hands Wickens and Ricciardo in record time.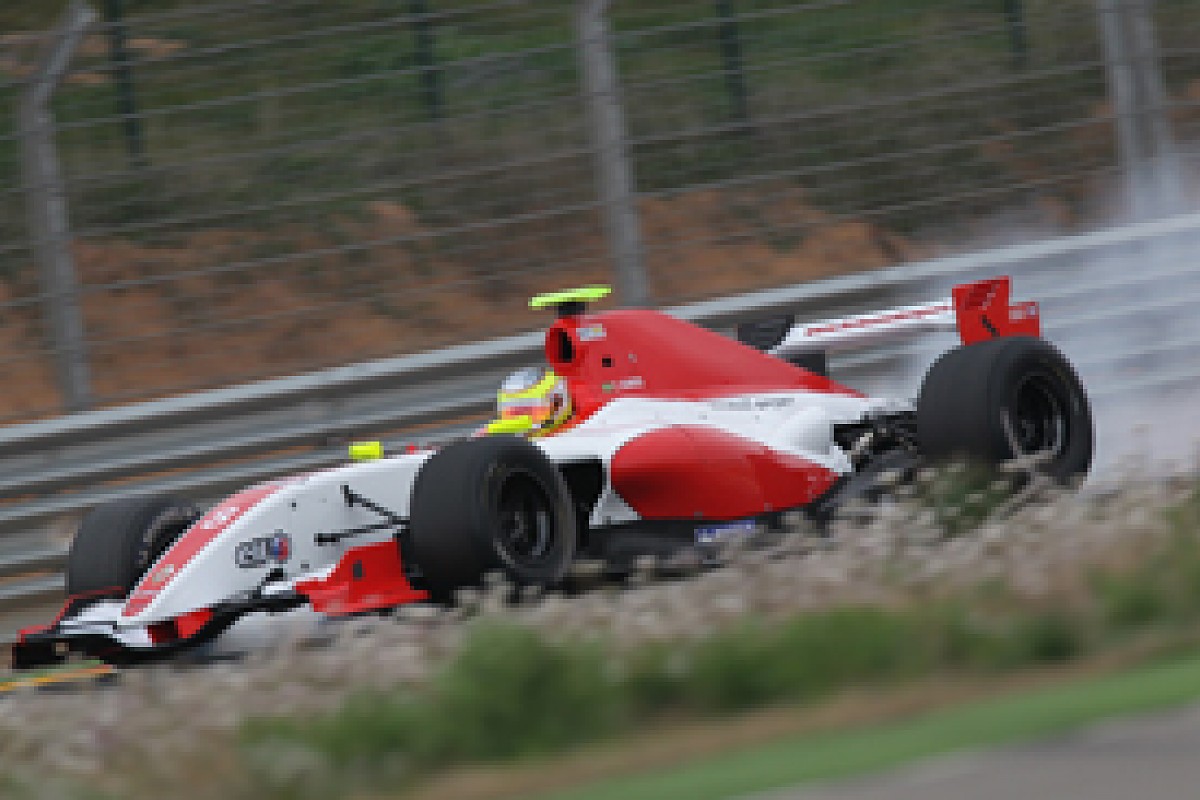 Cesar Ramos
#8 Cesar Ramos (BR)
Age: 21
2010 form: Italian Formula 3 champion
Career achievements: 2007 Italian Formula Renault 2.0 Winter Series champion
The Florianopolis driver bounced back from a disappointing Formula 3 Euro Series campaign with Manor to win last year's Italian Formula 3 championship. Together with Alexander Rossi he forms one of the strongest line-ups on this year's World Series grid. Testing has been positive, and Fortec insists that more is to come from both men. A prize Ferrari Formula 1 test at Vallelunga last December may spur Ramos on to maintain his recent career momentum.
Comtec
Daniel McKenzie © LAT
#9 Daniel McKenzie (GB)
Age: 22
2010 form: 9th in British Formula 3
Career achievements: 2009 British Formula 3 National Class champion
The former British Formula 3 National Class champion took two well-judged reverse-grid overall wins in last year's series. The Reading driver is aware of the task ahead after a tough season in Europe in two litre Renaults in 2008, but has started his relationship with Comtec by offering solid midfield testing pace. Both McKenzie and the Norfolk team have the right attitude to build on those showings and could provide an occasional upset.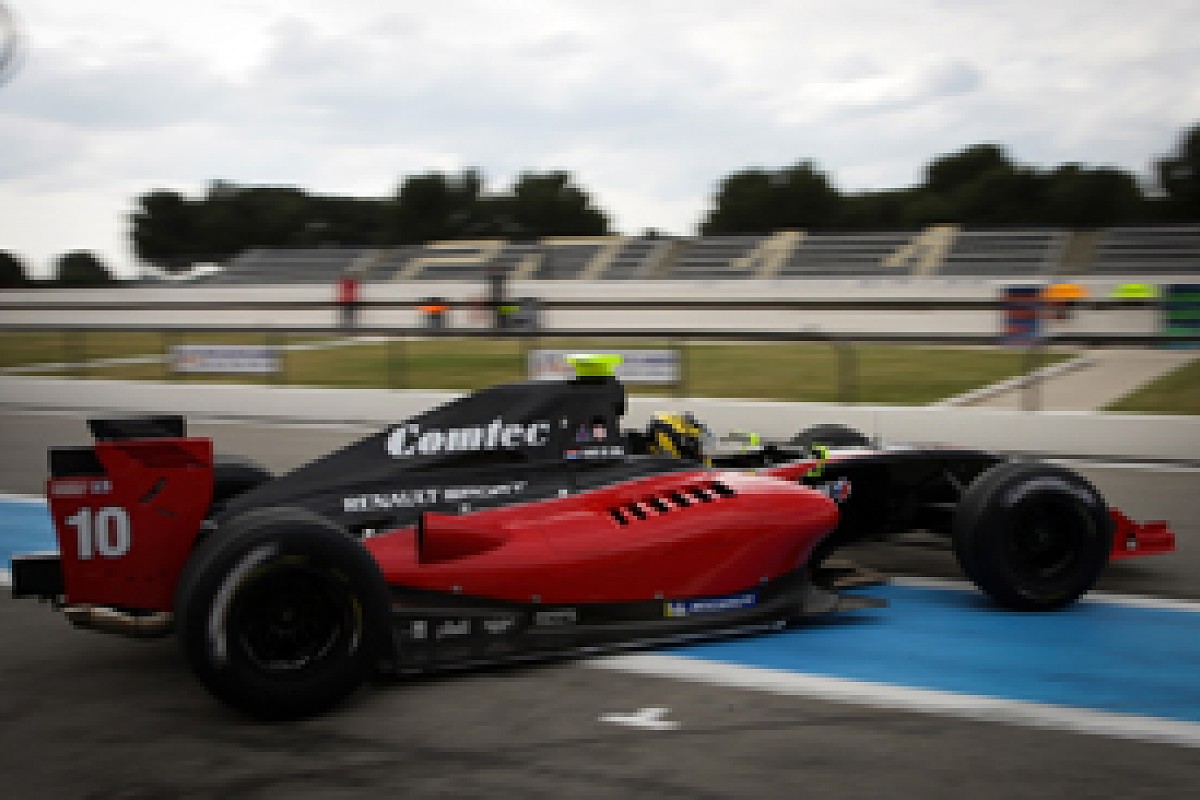 Daniel de Jong © LAT
#10 Daniel de Jong (NL)
Age: 18
2010 form: 9th in Formula Renault 2.0 Eurocup, 11th in Formula Renault NEC
De Jong was steady rather than spectacular in last year's Formula Renault 2.0 Eurocup, but impressed in six NEC outings; where he claimed a win and three fastest laps. Considering his status as one of the youngest and least experienced drivers on this year's entry list, the leap into Formula Renault 3.5 is a brave one. Comtec's seasoned personnel will speed the Dutch driver's development rate, but a learning season is to be expected.
EPIC Racing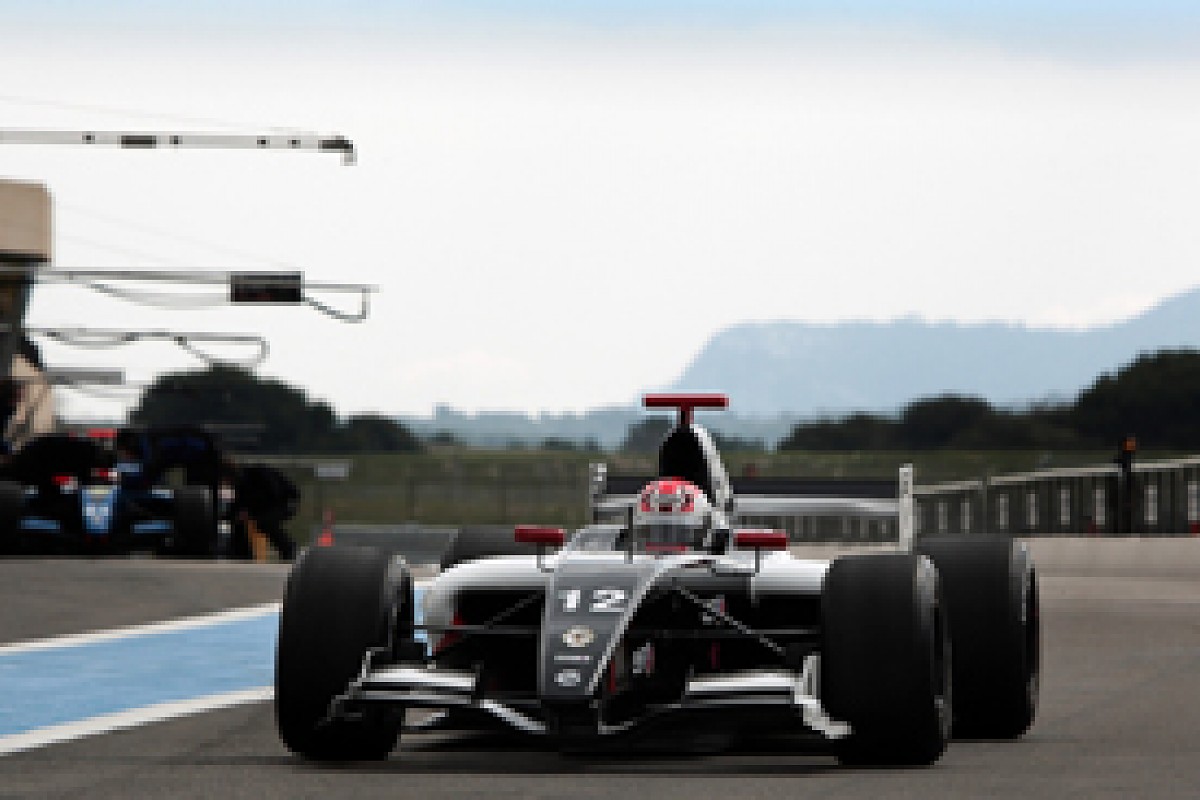 Albert Costa © LAT
#11 Albert Costa (E)
Age: 20
2010 form: 5th in Formula Renault 3.5
Career achievements: 2009 Formula Renault 2.0 Eurocup Champion
Last year, injury sustained in a pre-season testing accident disrupted the talented Spaniard's preparations. In 2011 Costa has had to contend with a bout of flu and a last minute change of ownership at his Epsilon Euskadi team - which has now become EPIC Racing. Much of the technical staff remains the same, although former team manager Albert Fabrega has departed to fresh pastures with the Hispania Formula 1 team. Costa has set competitive times in testing and, if the transition to the new squad is seamless, should win races.
#12 TBA
International Draco Racing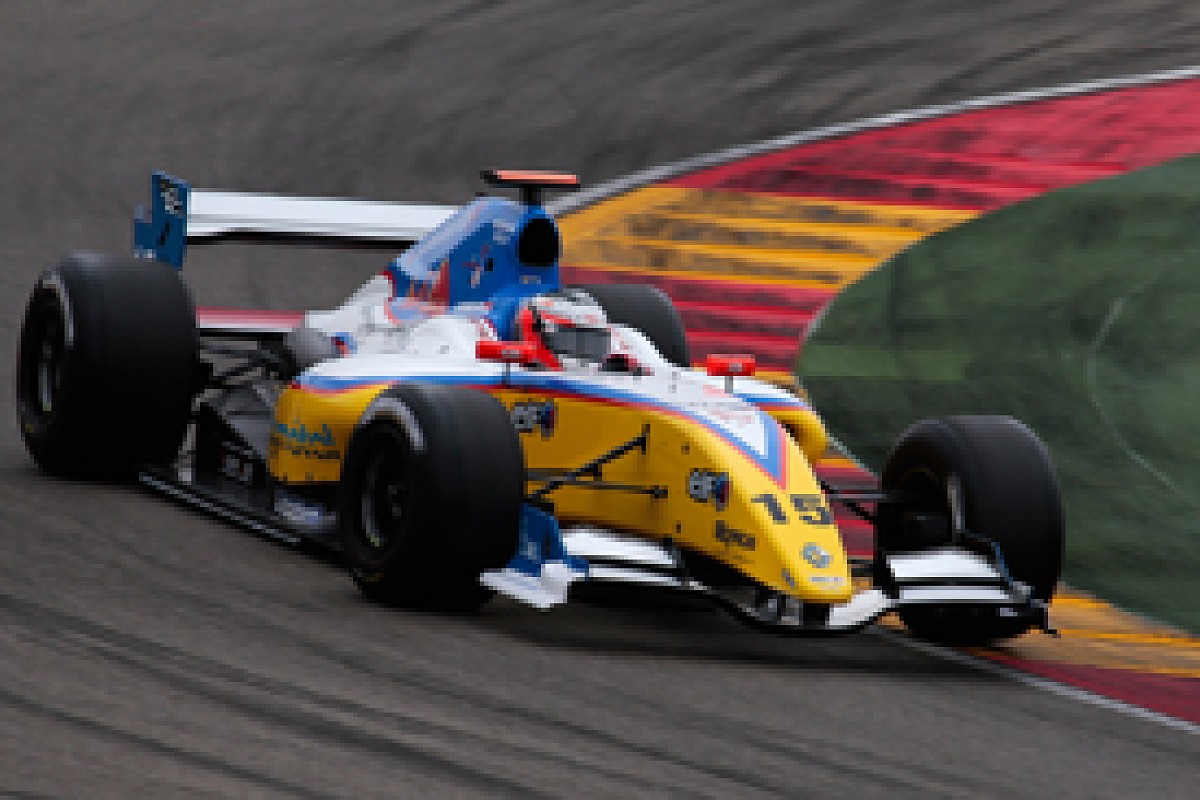 Stephane Richelmi © LAT
#15 Stephane Richelmi (MC)
Age: 21
2010 form: 2nd in Italian Formula 3
Back in 2009, Richelmi endured a trying season in British Formula 3 with newcomer Barazi Epsilon's single car entry. An end of season foray into Italian Formula 3 with RC Motorsport provided a change of scene and some much needed results. Remaining in Italy last year, with Lucidi Motors, his perseverance was rewarded with four wins and a prize Ferrari Formula 1 test. Richelmi's ultimate potential is difficult to judge.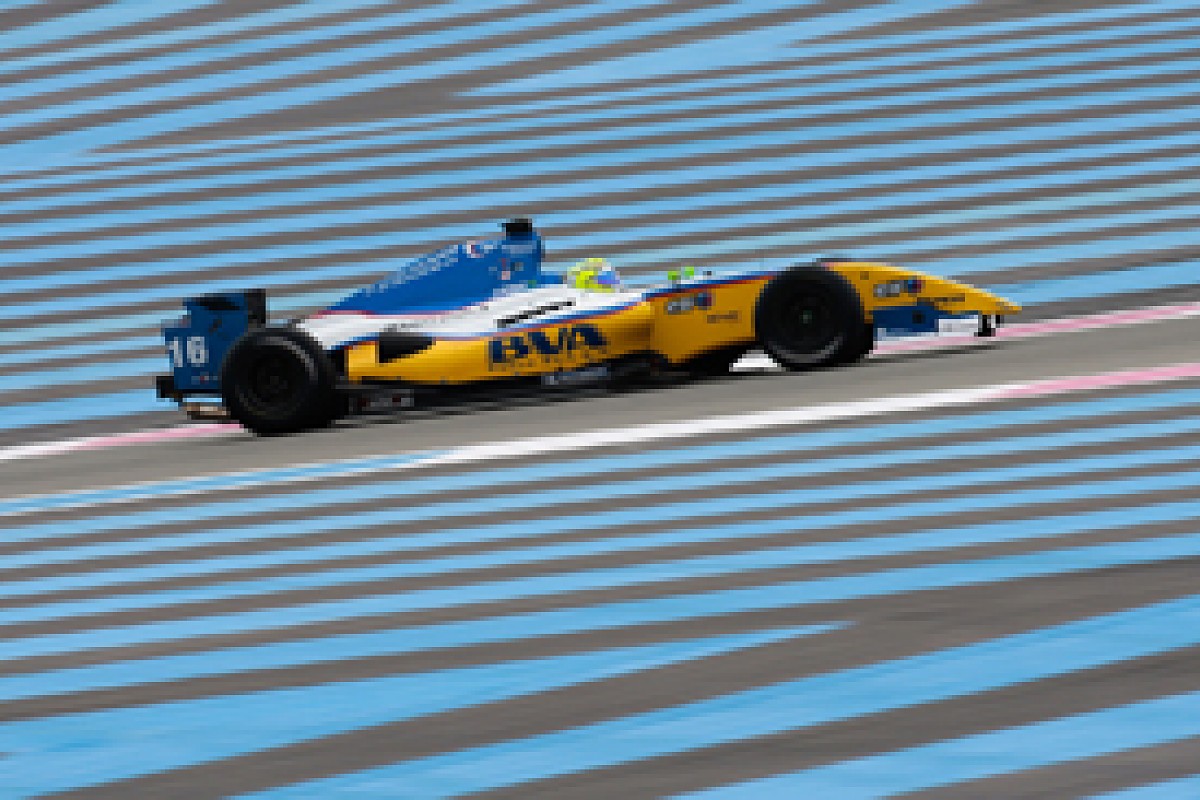 Andre Negrao © LAT
#16 Andre Negrao (BR)
Age: 18
2010 form: 13th in Formula Renault 2.0 Eurocup
One of the youngest drivers in the field, Negrao made waves by taking pole in the inaugural Brazilian Formula 3 Open race at Interlagos. The cousin of Brazilian Stock Car driver Xandi Negrao has relatively few other results to shout about. Pole position at the Motorland Eurocup opener and a podium at Spa were the highlights of his 2010 season.
Pons
Oliver Webb © LAT
#17 Oliver Webb (GB)
Age: 20
2010 form: 3rd in British Formula 3
Webb briefly led last year's British Formula 3 championship, before finishing as the highest placed Mercedes-engined driver in the series. The lack of a set team-mate at Pons hasn't helped preparations for his debut season in Formula Renault 3.5, but Webb recorded the fastest time in an early collective test at Motorland. He has the, achievable, target of finishing in the top six in this year's drivers' standings.
#18 TBA
Mofaz Racing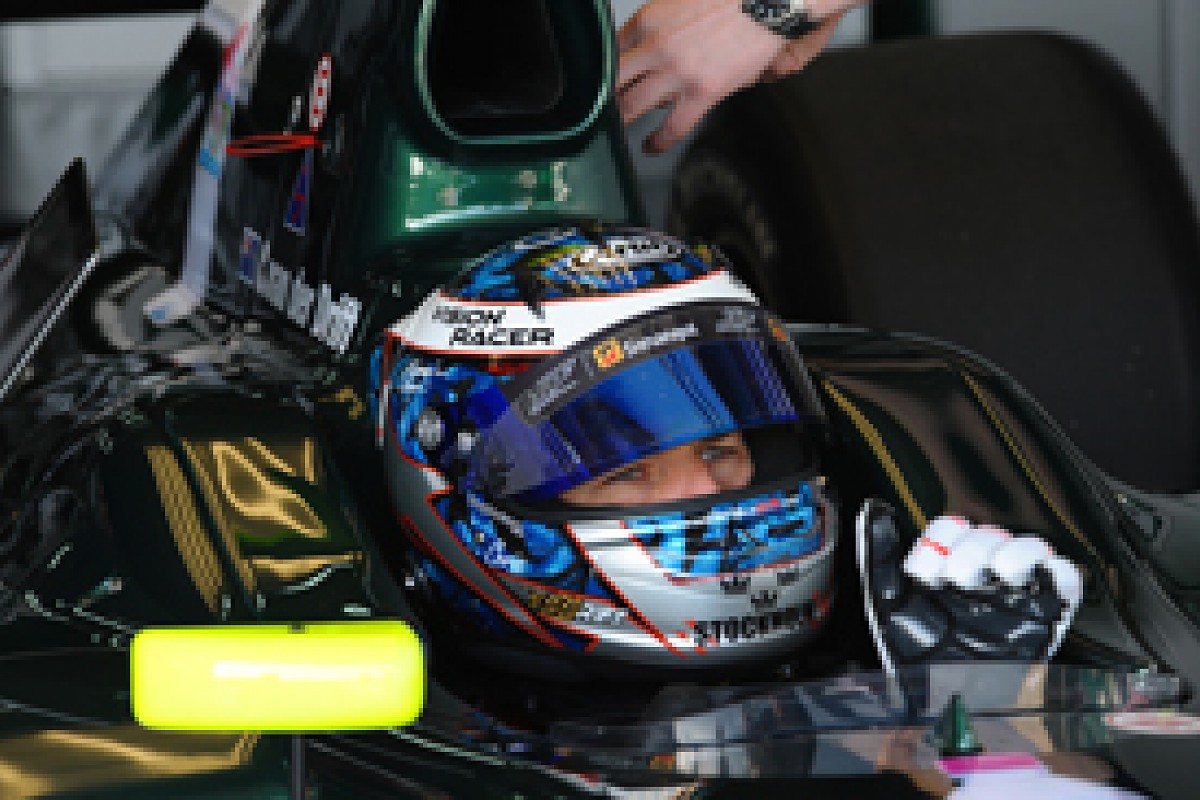 Chris van der Drift
#19 Chris van der Drift (NZ)
Age: 25
2010 form: Four wins in Superleague
Career achievements: 2008 Formula Master champion
Mofaz has strengthened its engineering team following a trying 2010 as Junior Lotus Racing. Van der Drift should prove a good fit for the rechristened team. He missed the pre-season collective tests, but knows the car from a previous spell in the category with Epsilon Euskadi in 2009. He has shown stoic qualities to return to racing following a huge Superleague crash at Brands Hatch last year.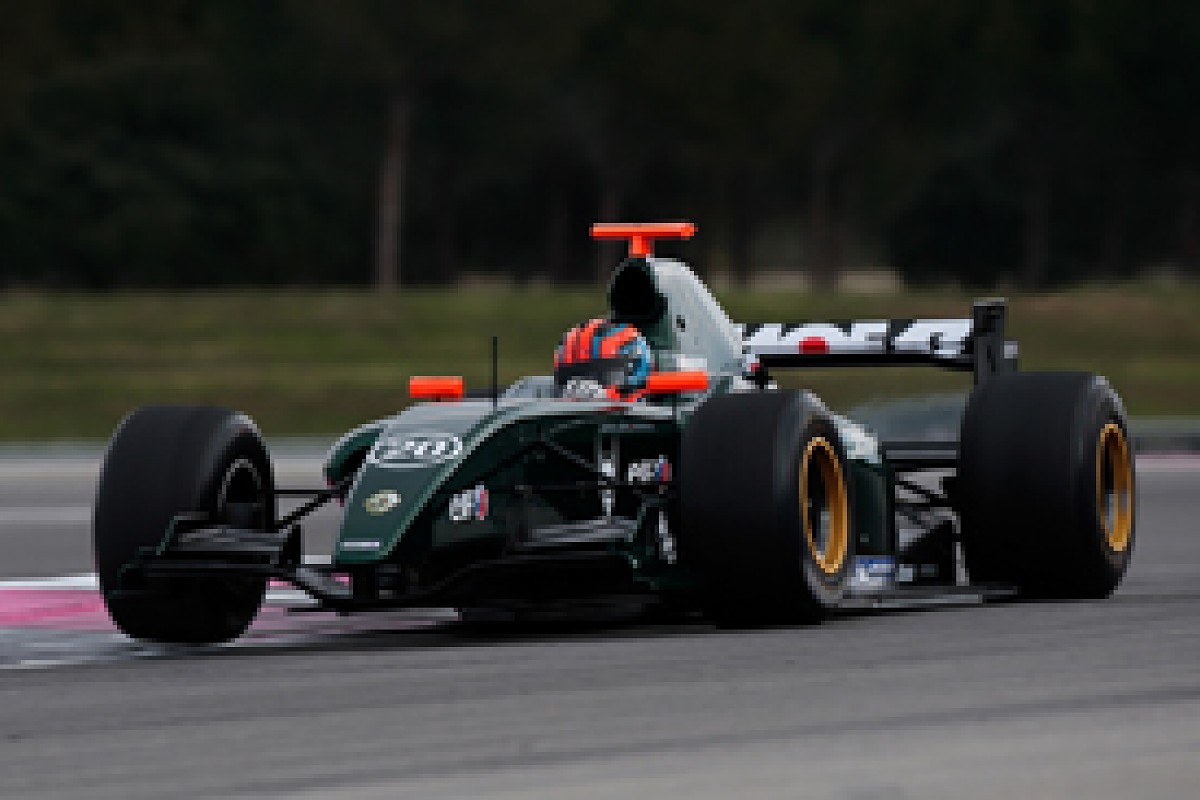 Jake Rosenzweig © LAT
#20 Jake Rosenzweig (USA)
Age: 21
2010 form: 19th in Formula Renault 3.5 (one pole)
The American caused one of the surprises of the season with an amazing wet weather pole position at Spa last year, but unfortunately has had plenty of time to consider why, to date, he has been able to repeat such results in the dry. Rosenzweig has switched from Carlin to Mofaz in the close season, and in testing has been on the fringes of the top 10.
KMP Racing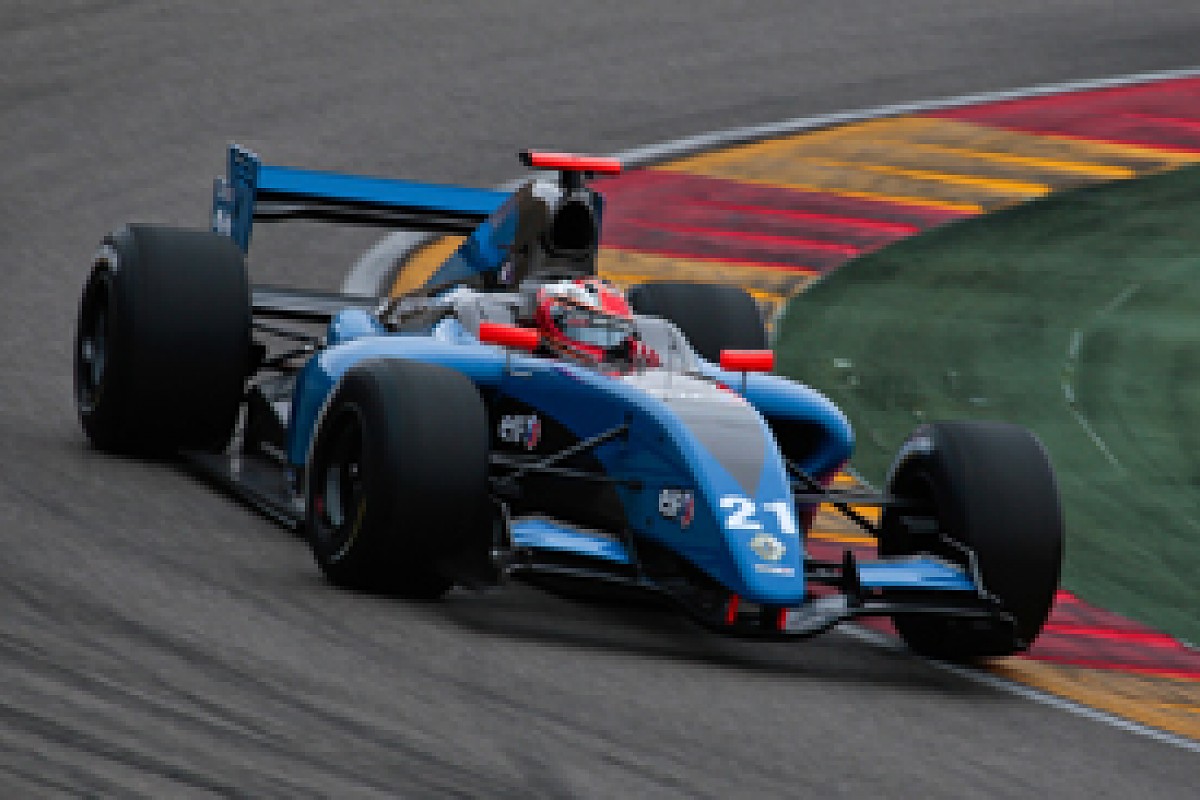 Anton Nebylitskiy © LAT
#21 Anton Nebylitskiy (RUS)
Age: 21
2010 form: 14th in Formula Renault 3.5
Arguably the most improved driver of 2010. Under the tutorship of KMP Racing boss Bruno Besson, Nebylitskiy had several respectable qualifying performances last year and finished a deserved third at Brno. Further progress may prove tough, but entering his third season in the category Nebylitskiy will be aiming to make those podium visits a little more frequent.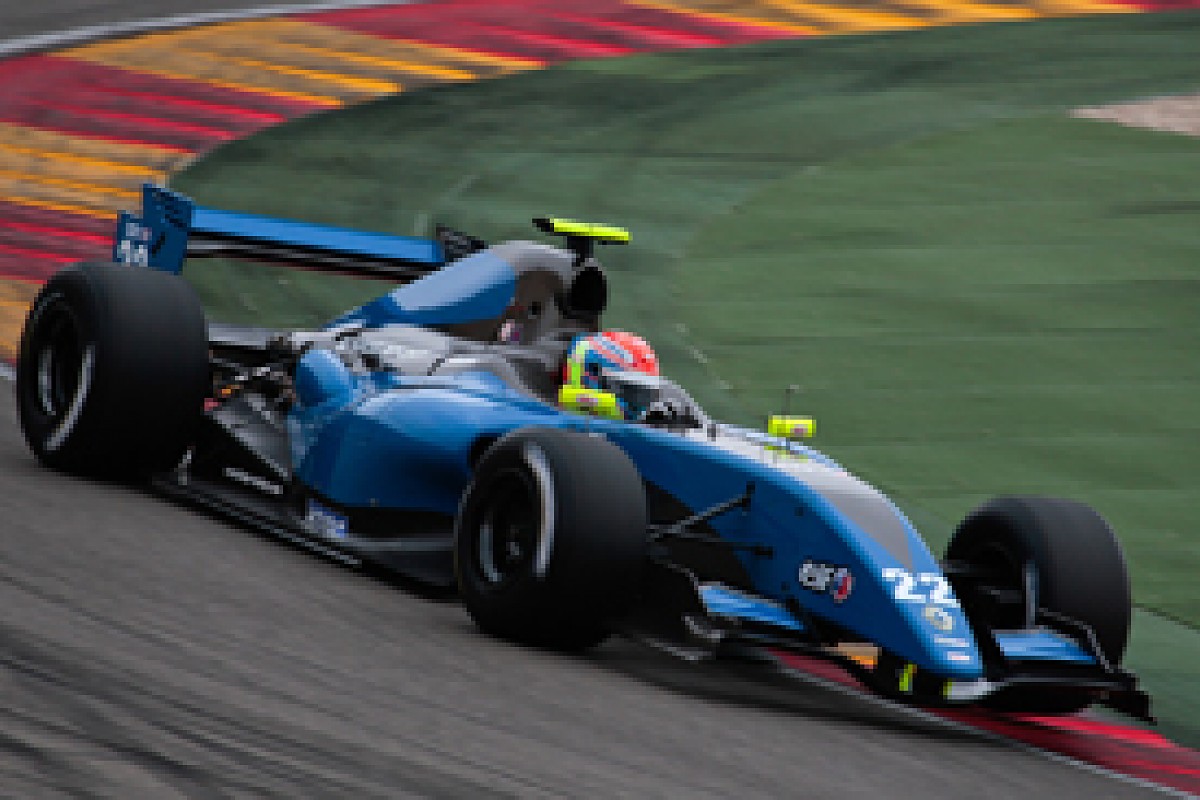 Nelson Panciatici © LAT
#22 Nelson Panciatici (F)
Age: 22
2010 form: 12th in Formula Renault 3.5
Career Achievements: 2008 Spanish Formula 3 runner-up
A pair of fourth places were the highlight of a mixed 2010 season for Panciatici at Junior Lotus. Now in a French speaking environment, Panciatici may respond with more consistent showings. He featured regularly in the top six during Motorland Aragon's pre-season tests, although that progress has appeared to tail off in subsequent runs at Barcelona and Paul Ricard.
P1 Motorsport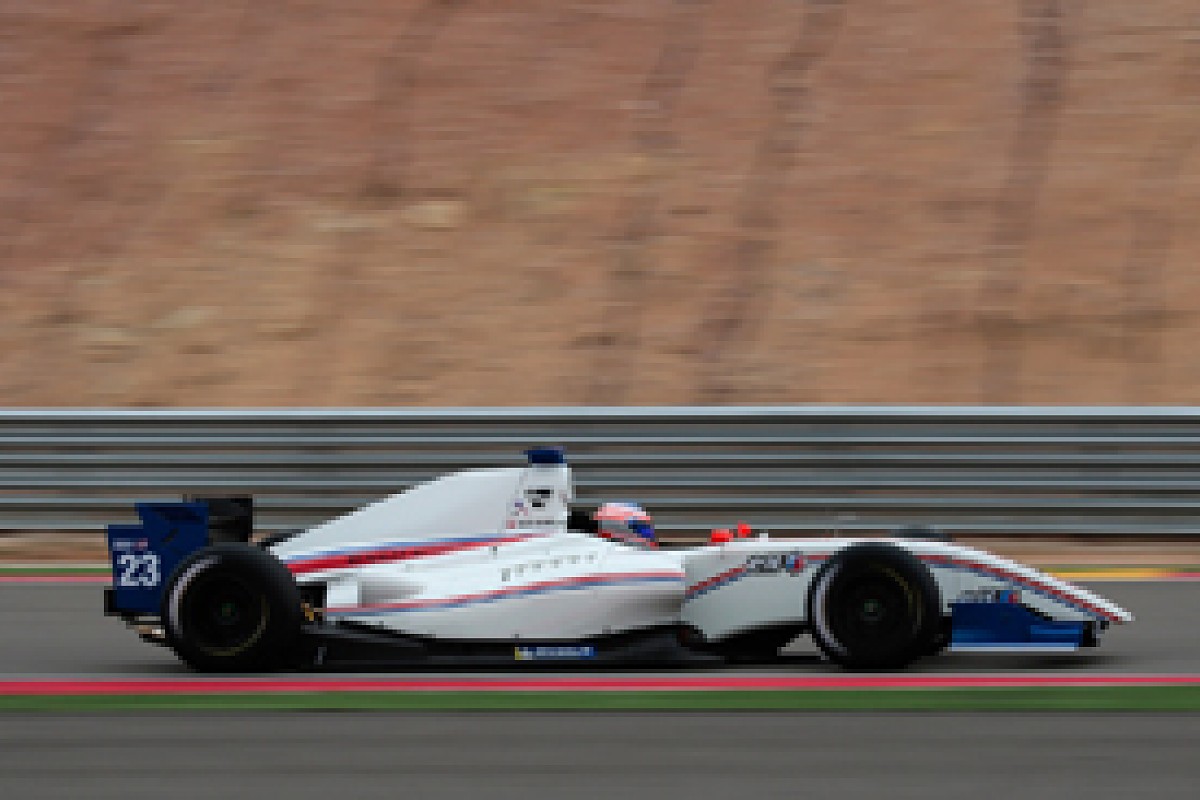 Walter Grubmuller © LAT
#23 Walter Grubmuller (AUT)
Age: 22
2010 form: 16th in Formula Renault 3.5
Career achievements: 2009 British Formula 3 runner-up
Grubmuller has suffered restricted mileage in testing this winter, after picking up a bug at Jerez. P1 Motorsport subsequently booked the Portimao and Snetterton circuits, but the Austrian's ill health has prevented him from driving on either occasion. He is now reported to be well on the mend, but it is not apparent what condition the former British Formula 3 race winner will be in at Motorland Aragon this weekend.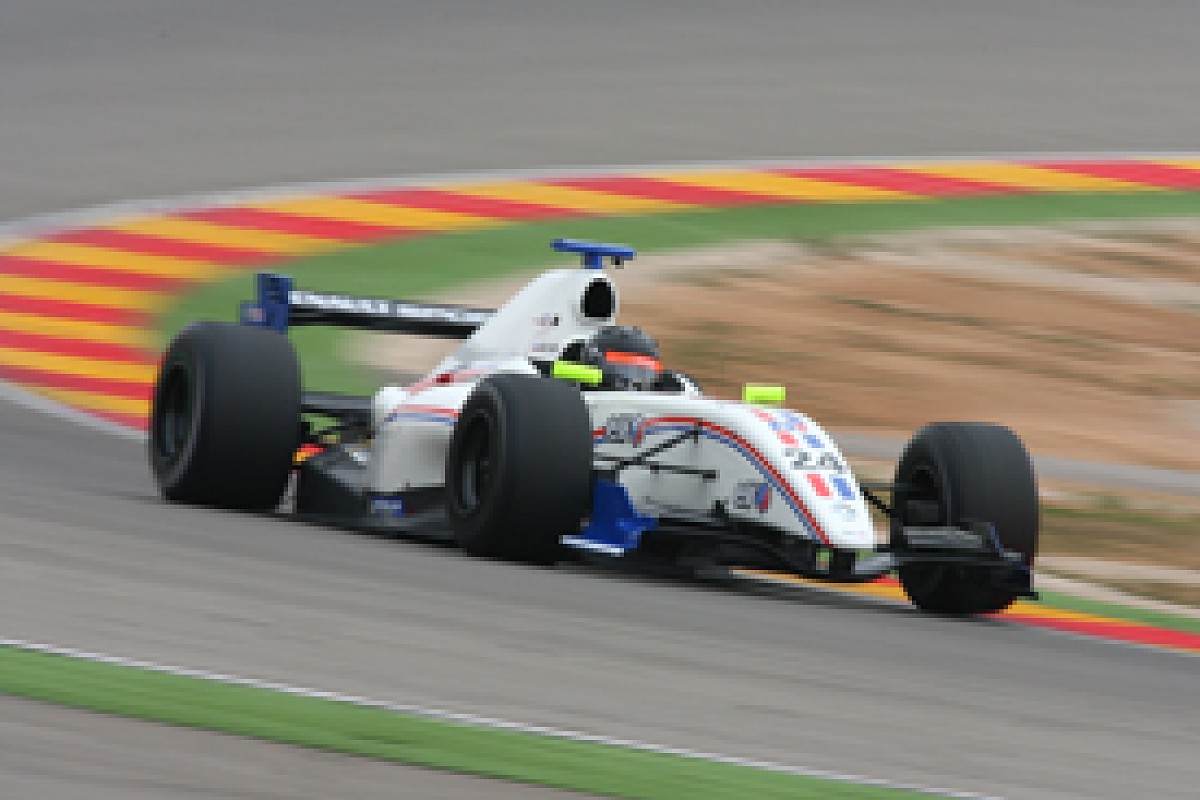 Daniil Move
#24 Daniil Move (RUS)
Age: 25
2010 form: 21st in Formula Renault 3.5
The Russian is entering his fifth season in the category. Podiums at the Nurburgring and Motorland with P1 in 2009 were evidence of advancement, but Move seemingly took two steps backwards with Junior Lotus Racing during an awful 2010 campaign. It will be interesting to witness if Roly Vincini's team can unlock any more of Move's potential second time around.
BVM Target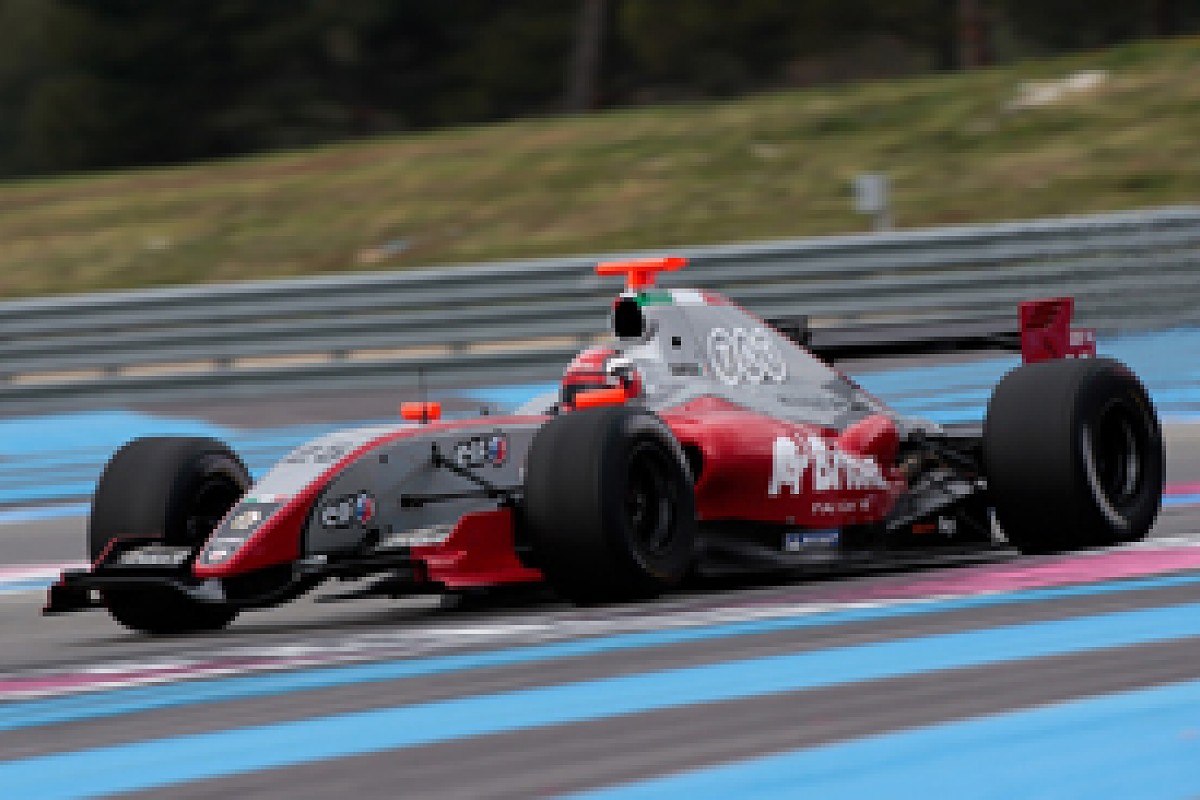 Daniel Zampieri © LAT
#25 Daniel Zampieri (I)
Age: 20
2010 form: 9th in Formula Renault 3.5
Career achievements: 2009 Italian Formula 3 champion
The Roman is reunited with his 2009 Italian Formula 3 championship winning team BVM Target after testing the Formula Renault 3.5 waters with Pons Racing last year. Although Daniel has lost his Ferrari Academy place, the team is backed by the Italian Federation, the CSAI, which is keen to nurture potential Formula 1 drivers. Zampieri was fastest in private testing at Monza last month, and after a pair of seconds with Pons last year is ready to break his victory duck.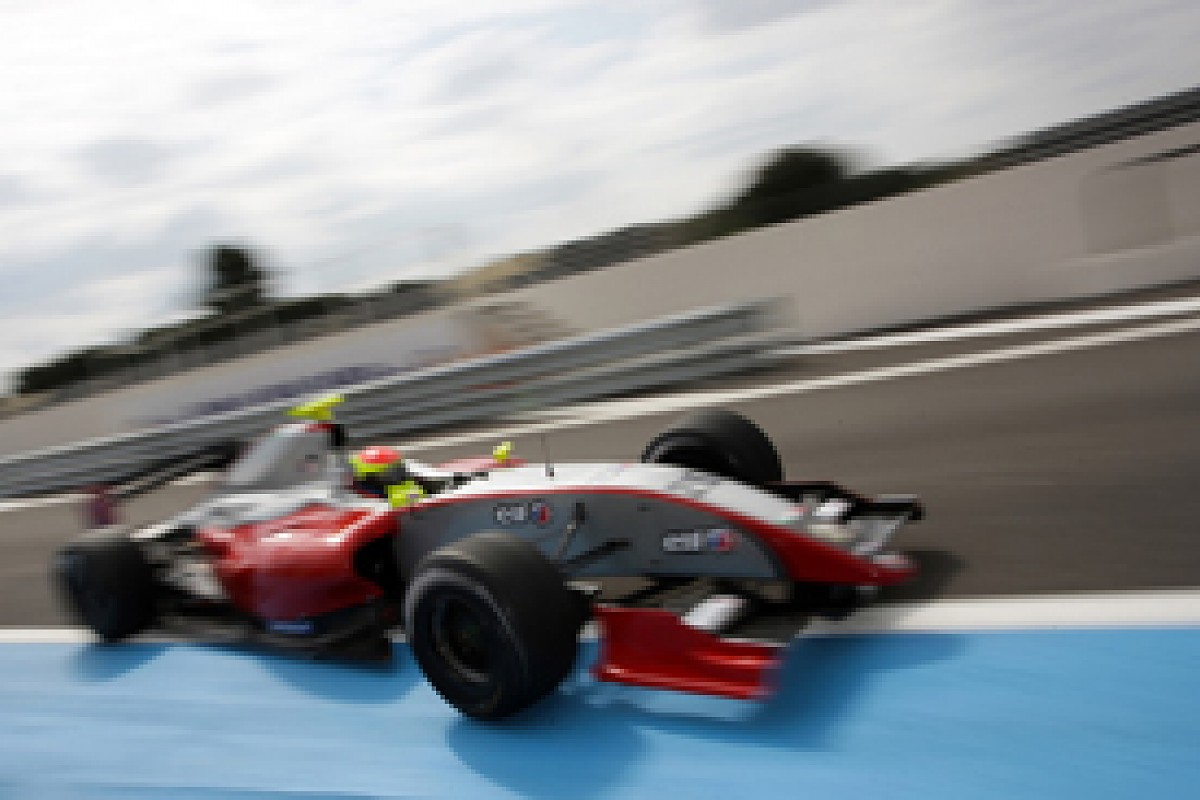 Sergio Canamasas © LAT
#26 Sergio Canamasas (E)
Age: 25
2010 form: 25th in Formula Renault 3.5
The Spaniard was confirmed late by BVM Target, but has tested extensively with the Italian team. Canamasas endured a miserable season with the now departed FHV Interwetten squad in 2010. Testing form suggests improvements are in the offing - it is hard to envisage things getting worse.
Gravity-Charouz Racing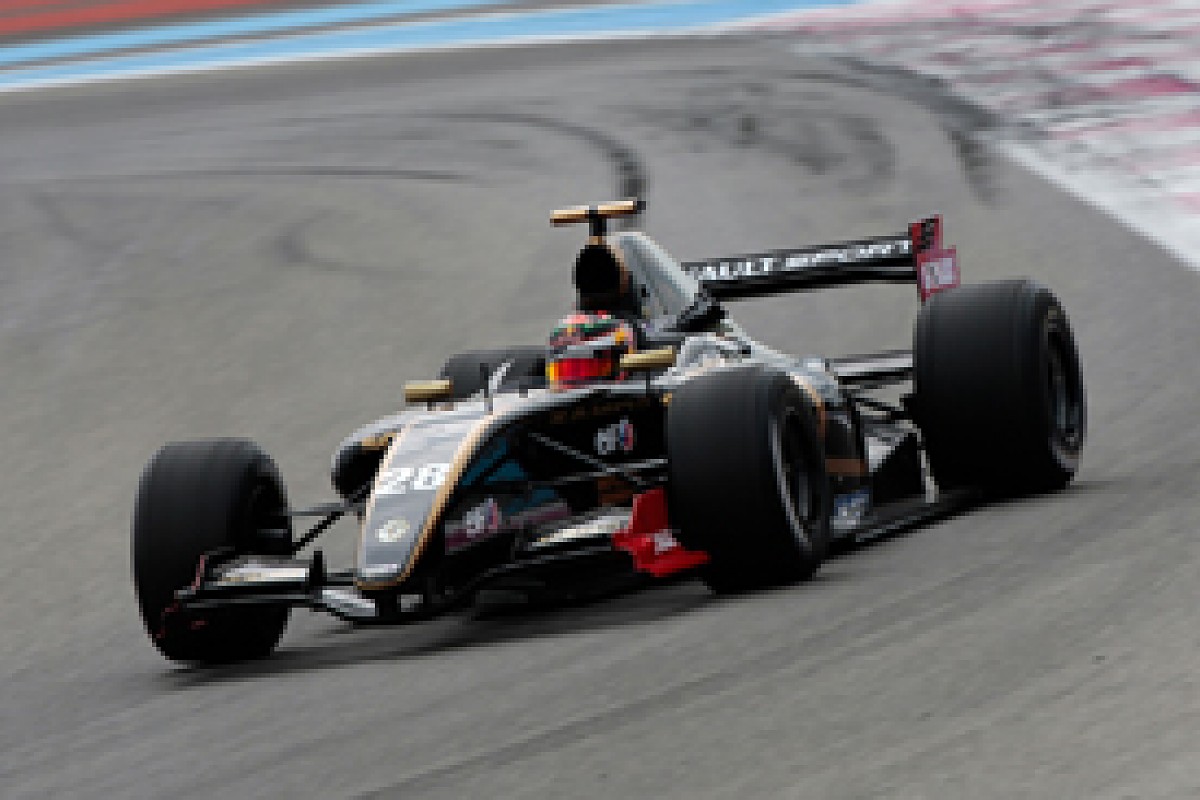 Jan Charouz © LAT
#27 Jan Charouz (CZ)
Age: 23
2010 form: 18th in Formula Renault 3.5 (eight rounds)
Career achievements: 2009 Le Mans Series LMP1 champion; 2006 F3000 International Masters champion
Charouz took time to get back into the swing of single-seaters last year, following his successful LMP1 season with Aston Martin Racing. The Czech has switched from P1 Motorsport to his family run team for a second crack at Formula Renault 3.5. Technical assistance is to be provided by GP2 team DAMS. Charouz has demonstrated a step forward in pace during testing, although he has lagged a little behind team-mate Brendon Hartley.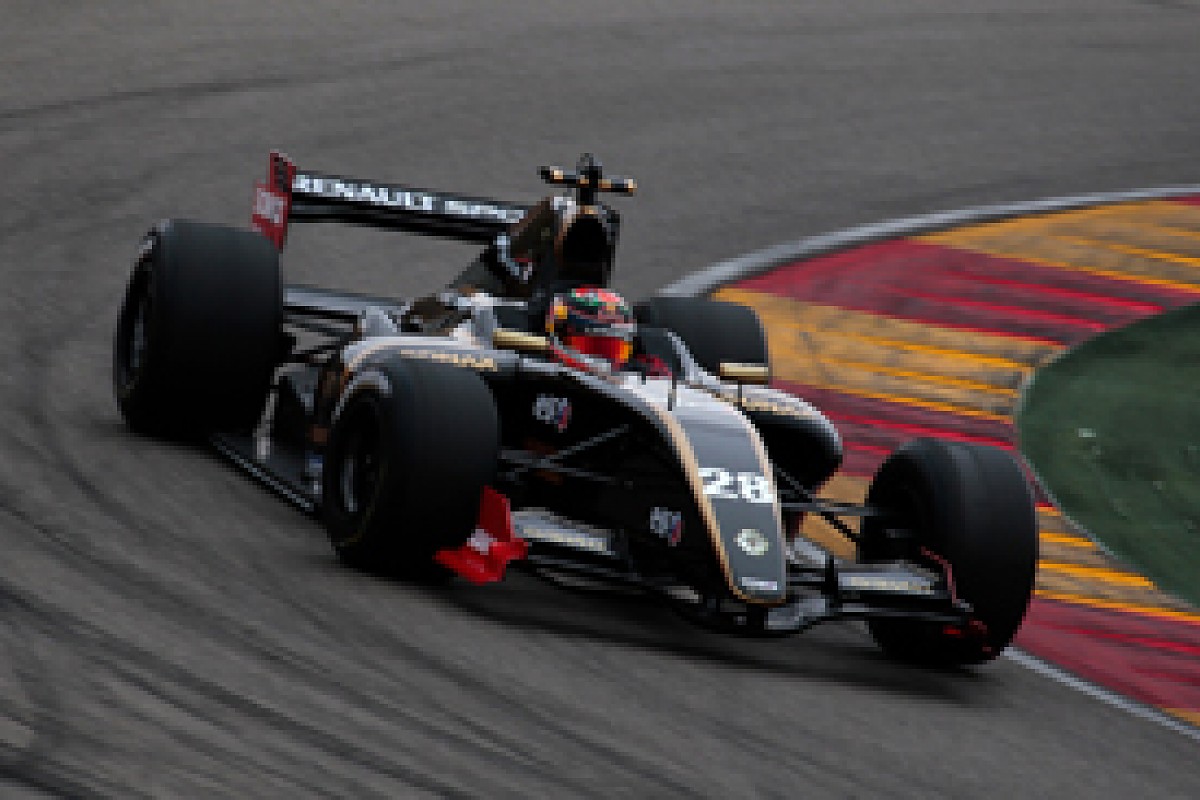 Brendon Hartley © LAT
#28 Brendon Hartley (NZ)
Age: 21
2010 form: 10th in Formula Renault 3.5 (seven rounds)
Career achievements: 2007 Formula Renault Eurocup champion
A new environment for the former Red Bull Junior driver could suit the Kiwi. Hartley has struggled to fulfil his potential in two previous, albeit broken, seasons of Formula Renault 3.5 with Tech 1 Racing. Once a hotly tipped rising star, Hartley knows both the car and the tracks, if he can start winning races it is not too late to turn his career around.