If all goes well, my Aston Martin Racing team-mates Tomas Enge, Stefan Mucke and Jan Charouz have a good chance of finishing this weekend's AUTOSPORT 1000km at Silverstone as Le Mans Series champions in Aston's first year with the LMP1.
The AUTOSPORT 1000km was an amazing race last year, but even with Audi and Peugeot out of the picture, there's still a really close battle going on. Although the #007 crew are clear favourites for the championship, everything is still to play for. It's the only chance to see the LMS in the UK, and the circuit really suits the championship and the mix of classes. The racing should be fantastic.
The Charouz/Enge/Mucke and Primat/Turner Aston Martins at the Nurburgring © LAT
The #007 Aston crew went into the last round at the Nurburgring with a three point deficit in the championship, but with Pescarolo having the problems that they had in Germany, now it's turned round to a seven point advantage. So obviously it's very much in #007's hands now, but saying that, we could have a bad weekend like Pescarolo just did, so it's still going to need a big push to make sure the cars run reliably.
If the #007 isn't in a position to win, then Harold Primat and I in the #009 need to make sure we get maximum points and take away any possibility of Pescarolo scoring 10 points. We'll find out the game plan in the team meeting on Friday after seeing where we are on pace.
At the Nurburgring our expanded three-car Aston line-up take a one-two-three. There was a stage when it probably looked from the outside like Harold and I were going to win it after #007 had a miscommunication and went three stints on the same tyres.
It did get a bit confusing in the car. We had dropped away from the #007 early on, then suddenly I was closing on Tomas at 2-3s per lap and sometimes more. I knew he should have had new tyres, yet I was gaining massively and then passing him.
It was only when I got out of the car and talked to the engineers that I realised what the real situation was, and then I knew we were going to be second because we still had a late splash and dash stop to make and #007 had done theirs earlier now. But that was alright, we were still on the podium. We've been close a few times and at the Nurburgring we did it. Our goal for Silverstone has to be to get another one.
We're hoping for a lot of local support for the Astons at our home race. Obviously there were plenty of British fans with their flags at Le Mans, but speaking to people at other races as well, it seems Aston has a pretty big following. Part of it is that it's a very beautiful car, but the main thing people have been saying is that they love the sound of the V12. The diesels don't make much noise and the race-bred engines have a low pitch, whereas the Aston engine is a proper screaming V12 - and you certainly know it's coming. When I was back in the motorhome at night at Le Mans, you could always tell when the Astons were passing.
Of course Nigel Mansell's going to be out there as well. I'm really looking forward to sharing the track with him. There are a few timesheets that you keep during your career. I've got sheets from when I was testing in Formula 1 and Michael Schumacher was also there, and Jean Alesi, because he was my hero when I was a kid, and this weekend's sheet with me and Mansell on it will be another one to keep.
He's obviously still got some fire in his belly and it will be really interesting to see how he gets on. I think he'll have the same spec as what Strakka are running, and Danny Watts is doing a fantastic job with that car. He was telling me the car is very light on its tyres and nimble, so the Ginetta works car should be just as strong and let Nigel put up a good show and keep on the pace of the other LMP1s. I understand he has done some sportscar testing so it's not like he's completely ring-rusty. It would be cool to see him on a qualifying lap...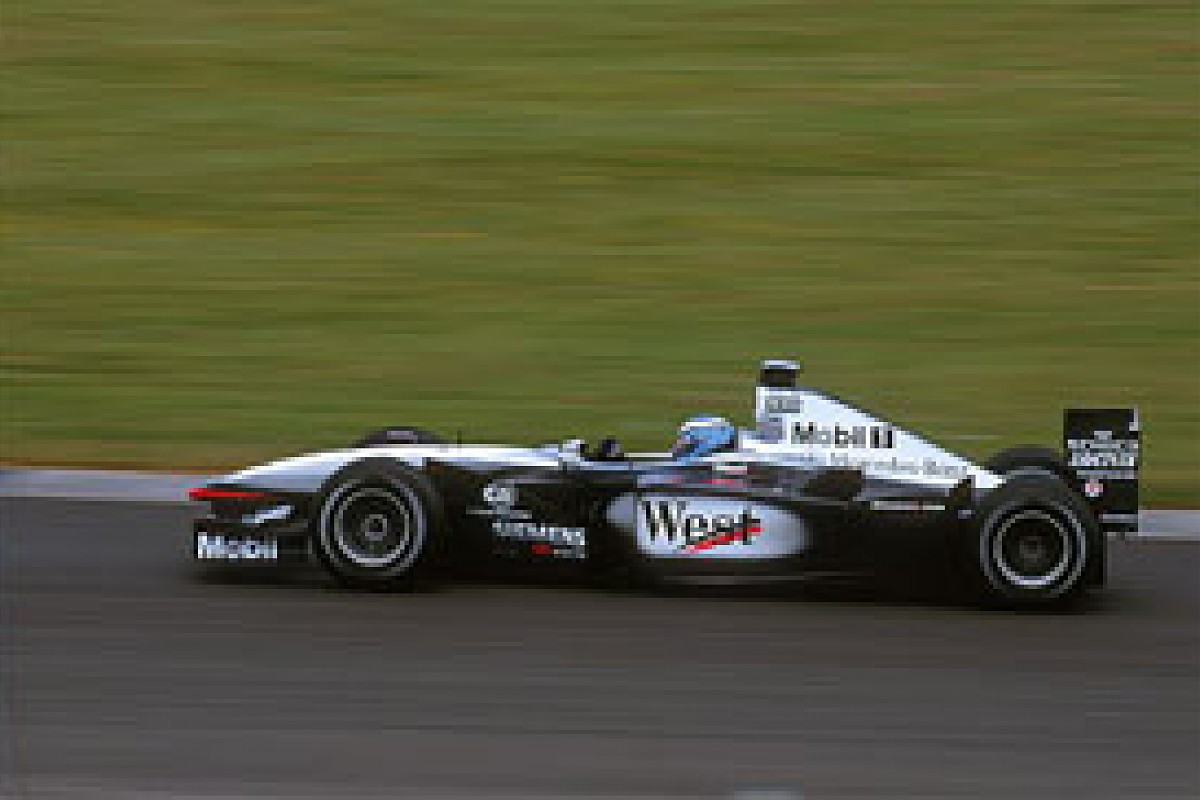 Darren Turner testing the McLaren MP4/16 Mercedes in 2001 © LAT
If you've been reading these columns all year, you'll know that I like to keep my days full - hence the two racing programmes, the marathons, the bike races and all of that. And now I've launched my own company too: Base Performance. The aim is to work with teams on simulator development and set-up, and on driving coaching both on track and with simulators.
I've been doing simulator work for ten years now for various grand prix teams - right from the start-up process to seeing the complete simulators being very useful tools for the teams. More and more teams outside Formula 1 are looking at simulators now too.
Simulators have come on massively since I first worked with them at McLaren. I'm sure when grand prix teams first used windtunnels there was scepticism about how much they would influence car design - and in the end they became so important that some F1 teams had two windtunnels running 24 hours a day, seven days a week. They wouldn't survive without them, and while simulators are comparatively in their early stages, give it another ten years and teams won't be competitive unless they've got an advanced simulator - especially as testing gets more restricted and budgets get tighter.
It's a way of getting track time without it costing an arm and a leg, and for engineers to develop things even quicker - as long as the simulator is accurate and well set up, which is where my experience can help. People can come along from other arenas and say 'this is what the simulator needs to do', but ultimately you need people with years of racing experience who know exactly what the car would feel like.
I've just returned from a trip to the Venice Film Festival with the watch company Jaeger-LeCoultre, one of Aston Martin Racing's sponsors. We stayed in Hotel Danieli - and it was magnificent, so much history to it, a glorious place. Then we had a really nice dinner where they launched a new watch that has been valued at something like 1.8 million euros.
It was a fantastic event with various actors around, and it feels really surreal to be back in the UK now, writing this column at a motorway services on the M40! A few hours ago we were going through Venice in a gondola... You have to pinch yourself.
If I think back to when I started, the life experience that I get now, like this trip to Venice, and the interesting people you meet along the way, really makes you appreciate how fantastic this sport is. It can open up some many doors to different lives. I count myself really lucky to have these experiences, and this trip has left me on a bit of a high.
When I started karting, I had no idea that you could be a professional driver and make money. All I saw was Mansell and co racing grand prix cars. It's a different world and you don't know how it all works.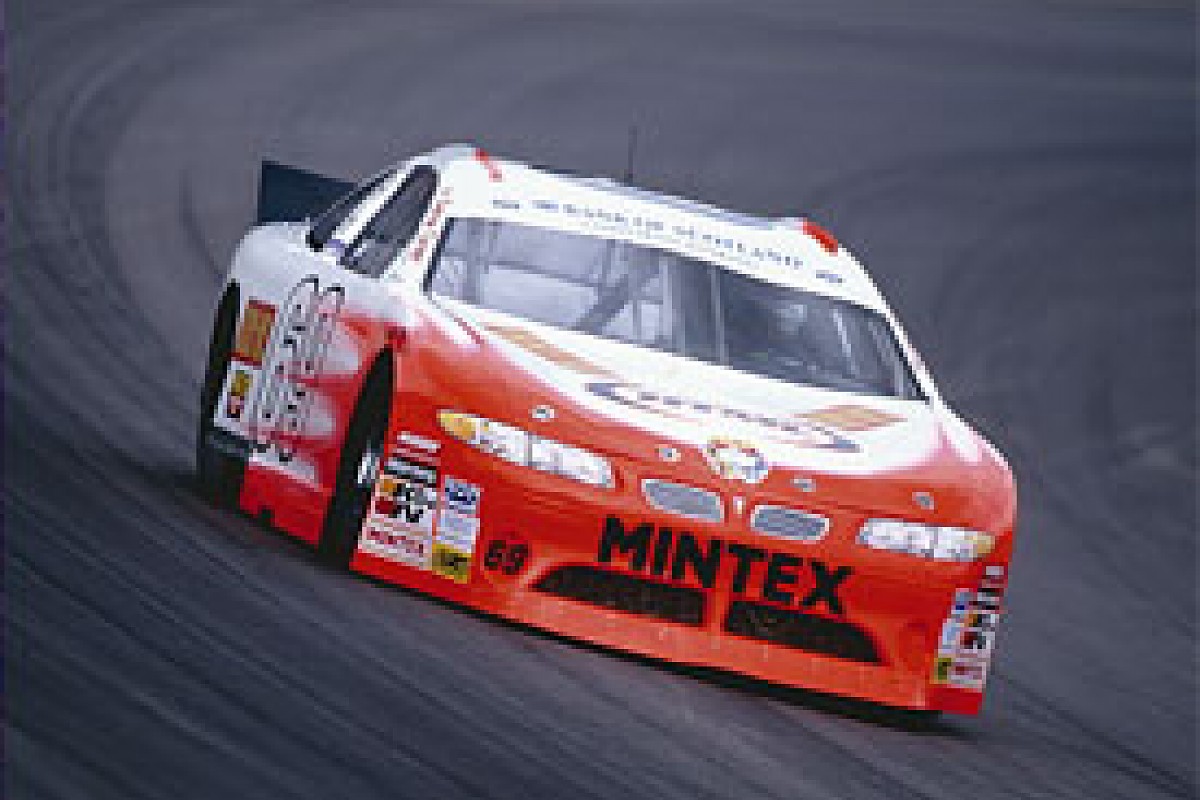 Racing in the British ASCAR championship in 2002 © LAT
It wasn't a difficult situation for me when it became clear that that grand prix dream I'd been chasing wasn't going to be available. I still needed to earn a living and pay a mortgage, and there were ways of doing that by driving, so I had no qualms about taking test drives and switching to touring cars and sportscars.
And those choices have really paid off now. Some drivers earn millions, some drivers earn okay, and some don't earn anything. I've done okay, I've got a nice bike and I'm building a nice house - and that's all come from having a passion to drive racing cars.
I make sure I get paid to race these days - it's my profession after all - but the other side of it is that I just enjoy driving, whatever the car is. I'm quite happy to go round and round all day long. So I'm doing the Goodwood Revival meeting for the first time, driving a Cobra in the TT race and a Mini in the St Mary's Trophy. Last Friday I managed about 15 laps in the Mini at Silverstone, and I haven't stopped talking about it since. I love it - it was slow but great fun.
I'll have to get used to the Cobra when I get to Goodwood. The guy who owns it said I could test if I came to France but I haven't got time because I'm doing two days of Nissan testing with Gigawave at Snetterton straight after Silverstone. Maybe next year I'll be more prepared for Goodwood, but it only came about in the last two weeks so I'll just do the best I can, enjoy myself, keep out of trouble and give the guy his car back in one piece.
As it's the Revival meeting I've got to sort my costume too. I need to pop into a fancy dress shop, and to get one of those 1950s style racesuits from Grand Prix Racewear. But let's get the last LMS race out of the way first, wrap up a title for Aston Martin, then think about my Goodwood outfit...