The Big Charade

---
By Biranit Goren, England
Autosport-Atlas Editor in Chief
It is easy to understand why many are inclined to blame the FIA for the Indianapolis fiasco: what was so difficult in slapping a few coloured tyres in a row on the banked Turn 13, put the three Bridgestone teams at the front and just run a non-Championship race to please the spectators? Really, anyone could do it! Well, thank heavens the FIA didn't. There's a reason why we follow Formula One, and watching a charade should not be it. Biranit Goren calls for all involved to assume responsibility
"How wonderful to have someone to blame! You may be miserable, but you feel forever in the right. You may be fragmented, but you feel absolved of all the blame for it. Take your life in your own hands, and what happens? A terrible thing: no one to blame." -- Erica Jong
"We sat down and somebody immediately asked: 'So, how many races do we want next year?' So we went on talking about that." This, according to an unnamed source talking to Italian magazine Autosprint, was how the team principals' meeting on Saturday at Indianapolis began.
"At one point, [Renault chief Flavio] Briatore stood up and left," the source continued. "The others were about to follow him, when Ron Dennis raised his hand and asked: 'Excuse me, what are we doing about the tyres?'"
Nothing, apparently. They did nothing about the tyres.
Instead, seven teams elected to make a mockery of Formula One and dared pretend that the responsibility was anyone but theirs.
Last year, Michelin's motorsport director Pierre Dupasquier reveled at the technological capabilities of the men involved in Formula One. "I always remember how," Dupasquier told Atlas F1, "in 1981, after Goodyear withdrew from Formula One, I told Bernie [Ecclestone] that I was capable, according to the machines I had, to produce only four sets of identical tyres for every driver for the weekend, and he said 'OK, it's fine with me'. And we did it. The English guys at that time never saw a radial Michelin tyre before. Never. But in the first race of 1981, in Long Beach, our teams absolutely dominated.
"It proved to me that in Formula One, after just a few kilometres, in a few laps, the engineers are capable of achieving a decent setup no matter what you give them."
Not so, apparently. The engineers weren't even asked to come up with a solution in Indianapolis. The meetings in Indianapolis were attended by team principals or team representatives, rather than the technical directors assembling to find a solution for their faulty cars. With all respect, Flavio Briatore and Paul Stoddart were never going to come up with a technical solution; it was always going to become political.
By Saturday afternoon, it was declared as fait accompli that the Michelin tyres brought to the US Grand Prix - both options, in fact - were incapable of withstanding the high speeds through the banked Turn 13. But rather than finding a technical solution within each team; rather than going to the technical directors and telling them, this is your challenge, deal with it - all eyes turned to the FIA.
And it's a damn good thing that the governing body told them to solve the problem themselves.
It was only two months ago that BAR-Honda were banned for two races for a breach of the technical regulations. They raced in the San Marino Grand Prix with a car that carried an extra amount of fuel because they needed it to make their car work properly. Without that extra fuel, the team said, their drivers would experience a mechanical failure.
What they did wrong, and what led to their penalty, was the fact that they decided to solve a performance problem by breaking the rules, as their car was underweight when that fuel was pumped out. Last weekend, seven teams - including BAR-Honda - were looking to do the same.
Astonishingly, the teams concede this to be the case, and magnanimously had offered to race without points, start behind the Ferrari cars - a whole host of suggestions that would allow them to pretend to be racing, but not really take part in a real race.
Formula One fans really should be dismayed at the idea that the teams could think so little of them! Are we really that thick, that entertainment-starved, that we would accept a charade that runs for 73 laps as an adequate substitute for a Formula One race? Why? Is that really a better "show" than the pathetic six-car race we received instead?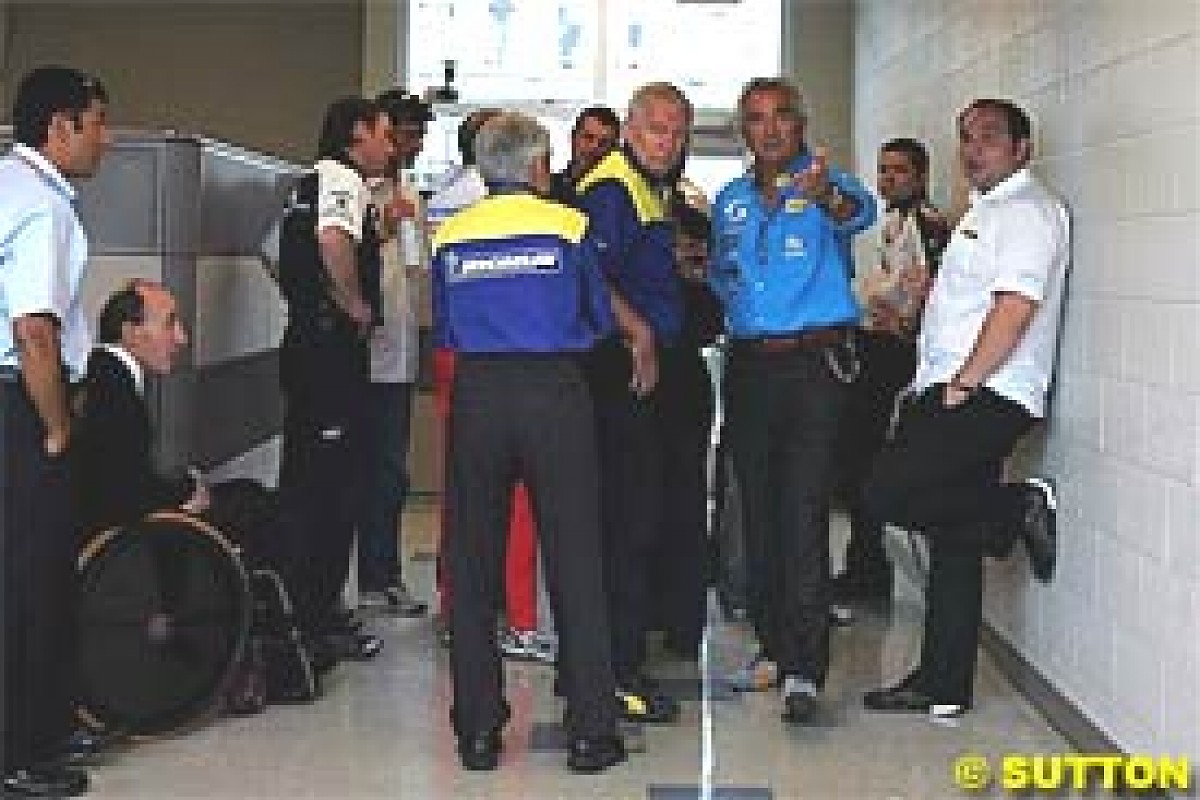 If the teams realised they could not race and wanted to give some compensation to the fans, they could have arranged, with the help of their sponsors and the Indianapolis Motor Speedway, a whole host of activities that could be considered priceless for the visiting crowd. Let the fans meet the drivers - hell, let them meet Ron Dennis and Flav - surely that would have made the fans in the grandstand much happier, much more conciliatory, than a pretence show?
Display the cars behind adequate rails and let the fans view them up close in an all-afternoon pit walkabout. Send the drivers for signing sessions and stage interviews. Give away teams merchandise. But first acknowledge that you let the fans down, and that you are accountable for giving them something they might actually like. And a farcical race - with six cars or 20 - is not what they asked for. It's not why we tune in every other Sunday. It's not what Formula One should be about.
More importantly, if the seven Michelin teams truly believed that racing around the Indianapolis Motor Speedway - on the layout approved by the FIA and prepared for by all teams - was not possible for safety reasons, then they should have done the honourable thing and simply withdrawn from the race in a dignified manner. Yes, withdrawn. Peter Sauber withdrew both his cars out of the 2000 Brazilian Grand Prix after both his drivers suffered rear wing failure. He notified the race stewards on Saturday that his team would not take part in the race, on safety grounds. He was praised by colleagues, media and fans worldwide.
It's hard to actually accept that all seven teams had to withdraw from the race, that all of the teams suffered similar problems and had no way of overcoming it. But even if that is the case - even if there was no viable way for the teams to install speed limiters on their cars, or pit frequently for a change of tyres, or drive through the pitlane to avoid Turn 13 - or any other solution that is in the hands of the team and drivers - then surely there was a better way to end this, than to collude to put on a shameful display of protest that truly does put the sport in disrepute?
What was the point of making it to the grid, then running the installation lap, only to drive back into the pits, if not to orchestrate a protest, presumably against the FIA? In doing that, the seven team principals broke the unwritten rule of Formula One: as Frank Williams once famously said, Formula One is a sport for two hours on Sunday, and a business the rest of the time.
At Indianapolis, politics and business were taken to the track. The drivers were pawns in a political game, and the spectators were the herd of predators, unleashed at the FIA.
We shouldn't be that naive. Yes, FIA's Charlie Whiting letters - and the FIA's decision to reveal them (for transparency, of course!) - were an act of humiliation for the teams and Michelin, but also an act of self-preservation. When all else fails, you're always going to blame the FIA. This time is no different: every straw poll and online survey reveals the fans instantly place the blame squarely at Mosley's domain. After all, seven teams making a statement - and was that statement not loud and clear? - is always going to be much more influential than the Machiavellian-style that seems to prevail the FIA's statements.
There is a culture of blame in Formula One that began well before the Indianapolis debacle. Competitive environment often breeds lack of accountability and an inclination to point fingers: when everyone wants to win all the time, public debates are no different; someone has to end up as the loser.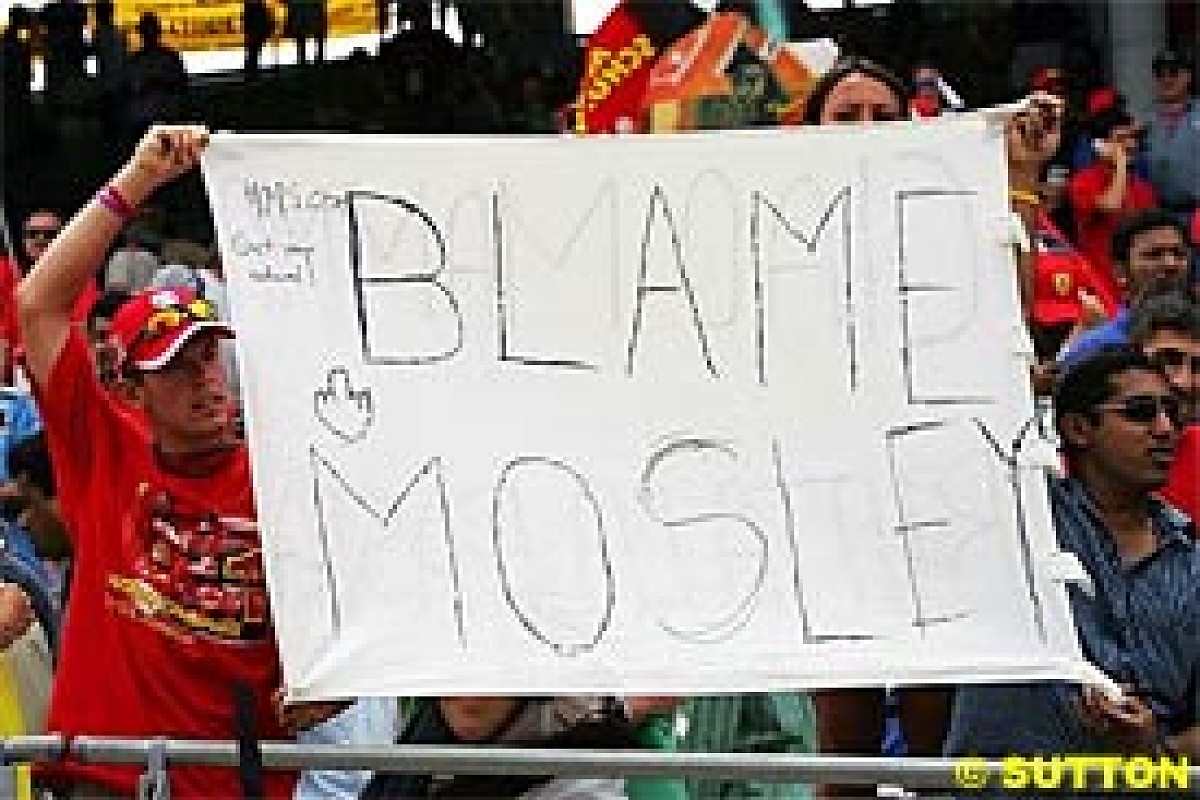 It is so rare to see a driver admit to making an error - that when he does, it is almost considered a sign of weakness. It is even more rare to see anyone - FIA official, team owner, technical director, mechanic - raise his hand and say, "it's me. I'm to blame." Which is why you really must feel sympathy for Dupasquier - the only man so far to stand up and say, "We screwed up."
Michelin's "screw up" is particularly interesting, because it highlights the issue of accountability in Formula One.
The FIA has summoned the seven teams to appear in front of the World Motor Sport Council next week; Michelin was not summoned as well. Perhaps the FIA has a different plan in mind for the hurting French company, and perhaps the governing body quite rightly concluded that the responsibility for the Indy boycott lays squarely at the teams' doorstep. After all, Michelin did the responsible thing, which was to inform its partners that the tyres are not safe. But Michelin never prevented the teams from following the regulations on how to withdraw from the race, if at all.
That said, Michelin must be held accountable for its mistake. Much as everyone in Formula One respects - even admires - the Michelin men, their dedication to motorsport and their commitment to technological innovation in a competitive environment, someone really has to say it aloud: this is the kind of mistake that should get someone fired. Someone really ought to pay for this negligence.
Moreover, there is an inclination to point at the 2005 one-tyre-per-race rule as the real culprit of what happened at Indianapolis. The US Grand Prix came just three weeks after McLaren's Kimi Raikkonen retired in the lead, on the last lap of the European Grand Prix, having suffered a suspension failure that was a result of a badly flat-spotted tyre. In the ensuing days - and in the Canadian Grand Prix two weeks later (and a week before the US event), it was common sport to criticise the new rule and the FIA for introducing it.
Funny how short the collective memory can be.
One year ago, the FIA World Motor Sport Council met in Paris to discuss what it called "the current performance level of Formula One cars", noting a significant increase in speed over the period of seven years. The message that came out of the WMSC was clear: the teams must find ways of reducing the cars' speed, or be prepared to have the FIA announce unilaterally their measures of speed reduction.
In the backdrop of this, were statements made by FIA president Max Mosley that Formula One could do better with a single tyre supplier. Two months before the WMSC meeting, Mosley proposed a list of sweeping changes to the F1 regulations as of 2008 and, indeed, among them was restricting the series to a single tyre provider - a controlled tyre, in fact, as the supplier would be contracted to the FIA, not the teams.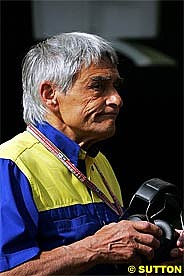 Speaking at a press conference on May 4th 2004, following a meeting of the the Formula One team representatives at Monaco, Mosley said: "There was complete agreement for the need of a single tyre supplier ... If we had a single tyre supplier it would be far less expensive, because of testing, it would be fairer, because everybody would be on the same basis, and there would also be a very important safety aspect in that with a single tyre we would be able to control the degree of grip and therefore preventing excessive cornering speeds."
Michelin, somewhat more than its rival Bridgestone, was vocal against the idea. "We don't like this idea at all," Dupasquier told Atlas F1 back then. "Every time we entered officially into racing, it was with a partner - and in order to try, along with him, to help him be better than the opposition."
Moreover, Dupasquier maintained the position that Mosley's objectives - of reducing speed, increasing safety, and cutting costs - could be obtained by working with the tyre makers, within the current Formula One environment of competitive tyre supply. The Frenchman was adamant that his company has a solution and promised they would make a proposal to the FIA.
Michelin's proposal to the FIA was revealed on the same day the WMSC had met in Paris, in fact. And what did Michelin propose? What was Michelin's solution to speed reduction, increased safety, and reduced cost? You guessed it: a single tyre for qualifying and the race.
Oh, the irony.
"Michelin feels that its proposals are very much in line with the FIA's main objectives for the future," a statement by the company on June 30th 2004 said. "These objectives are to control performances by reducing cornering speeds for reasons of safety, to offer a very substantial reduction in costs through the virtual elimination of tyre testing, and to improve the racing spectacle without introducing artificial rules."
Michelin's proposals, to be precise, were as follows:
• the use of one set of tyres for qualifying and the entire race;
• between four sets and two sets of dry tyres to be available for each driver per weekend, available in one or two types;
• supply of same specification prime and same specification option for all teams;
• six sets per team for each test day (with a recommendation for a drastic reduction in testing during the F1 season, to be decided by either the Team Principals or the FIA);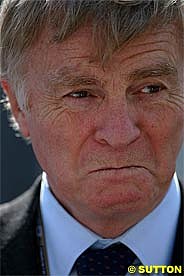 Most importantly, Michelin said it has consulted its partner teams over these proposals, and stated the changes could be introduced from as early as 2005.
Twelve months down the line, everyone seems to have forgotten this all was Michelin's idea to begin with...
Perhaps the fact that the FIA gets all the blame from the teams and the fans has more to do with appearance than substance. Symptomatically, it's hard to find someone who isn't fond, genuinely, of Pierre Dupasquier; it's even harder to find someone who likes Max Mosley.
Dupasquier's company may have screwed up, but the fans feel it was Mosley's organisation that screwed them at Indy. This misconception cannot go unnoticed by a man as intelligent and as savvy as Max. Sometimes, it's not enough to be right. And if Max Mosley really wants to listen to the fans, as he stated a week ago, then this is a time when he should pay attention closely.
The message could not be made more clear.