Heading to a new, untried circuit, there are a number of unknowns - though modern software and three dimensional mapping means that those are probably not the ones that can be easily anticipated. All of the teams will arrive having already modelled the circuit and with a good idea of what aerodynamics they will run, along with suspension settings, gear ratios and more besides. Perhaps they will be less perfectly dialled in than usual, but the impact may be no different than turning up at Brazil to discover the bumps have changed.
The circuit is dominated by the longest straight of the season, and a far slower third sector. Although this sounds superficially like Indianapolis, it is apparently also similar to Spa, so an emphasis on low drag to maintain top speed is important, rewarding the efficiency to have good downforce for the corners. Making things more interesting, Fuji is a high altitude circuit, which means lower air density, rather similar to Brazil, so there is a corresponding loss of downforce and engine power.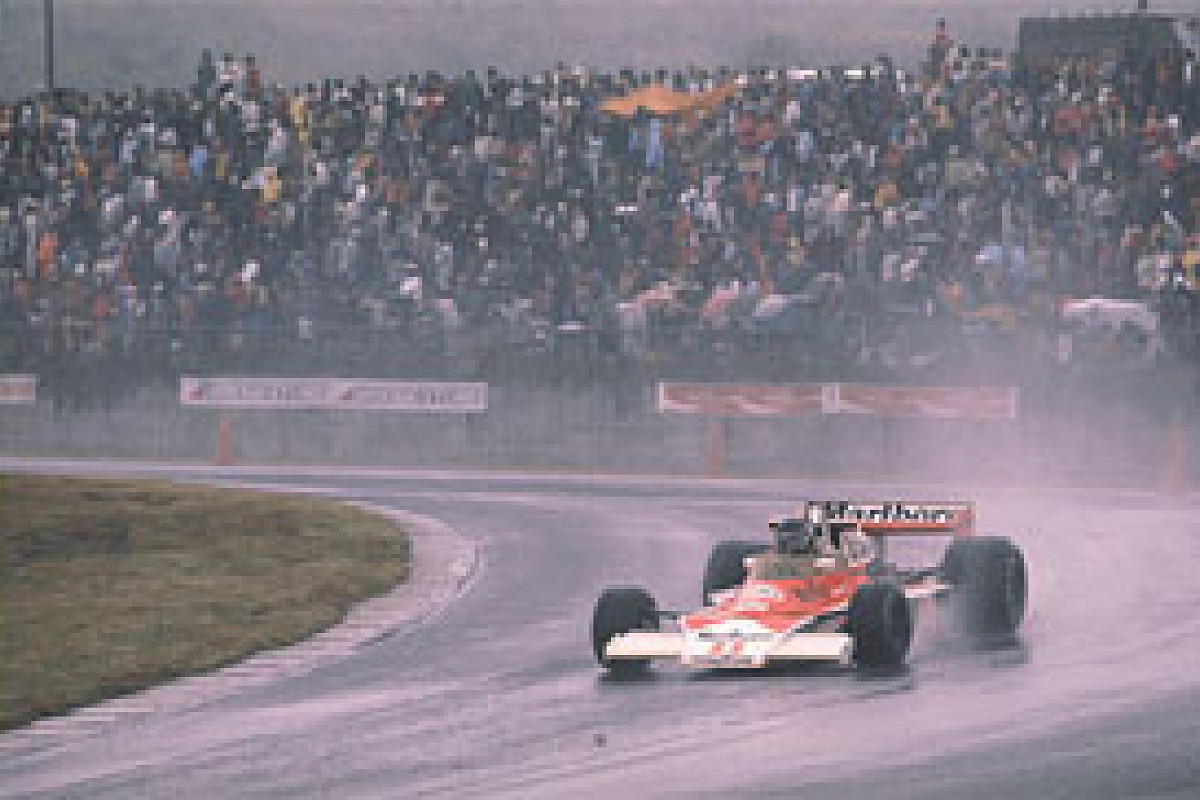 James Hunt (McLaren M23 Ford) took 3rd position and the drivers World Championship in the 1976 Japanese Grand Prix, Fuji © LAT
In 2006, the race was run at Suzuka, seeing the Ferraris line up on the front row, Toyotas following with Renaults then Hondas behind: Bridgestone clearly held some advantage in qualifying here.