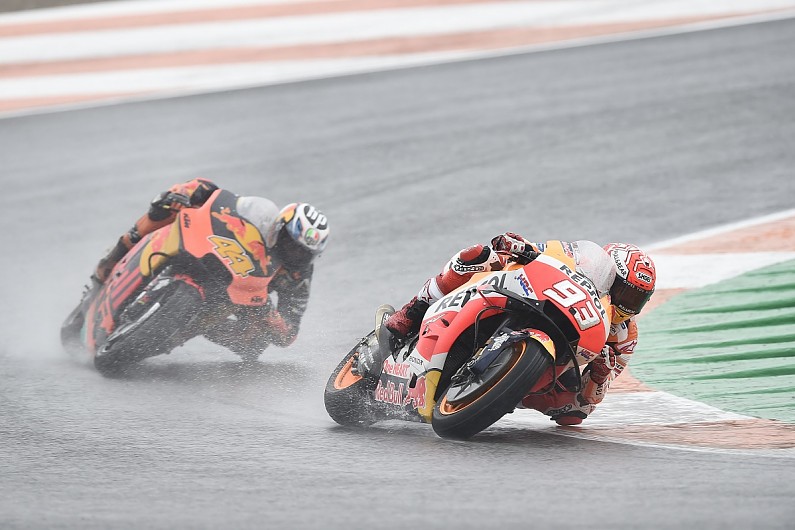 Marc Marquez said his bold tyre choice for the MotoGP season finale at Valencia was his "first big mistake" of the 2018 campaign.
Marquez, who had sealed his fifth MotoGP title with three races to spare, had been on the podium on all but three GPs this season heading into Valencia - missing out only when penalised for hitting Valentino Rossi and Aleix Espargaro in Argentina, and due to crashes in the Italian and Australian GPs.
He was the rider to beat in wet conditions at Valencia through the weekend but was alone in choosing the medium rear wet tyre for the race and struggled to replicate his practice pace, before crashing heavily after rain had intensified.
Marquez called the race "maybe was my biggest mistake of the season", saying team boss Alberto Puig and crew chief Santi Hernandez had encouraged him to stick with the soft compound before he opted to switch.
"On the grid, all the team, Santi, Alberto, say to me 'ah, it starts to rain, with the soft [rear], you are OK'," Marquez recalled.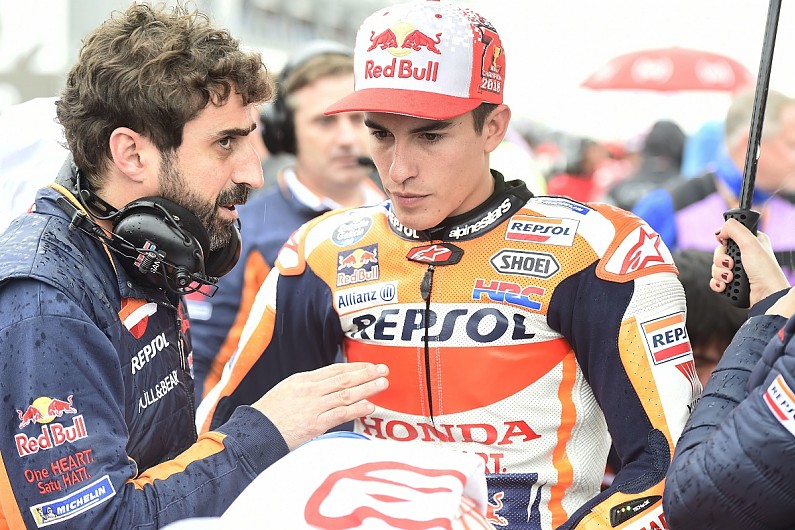 "But the problem is that in FP3 with the medium I was riding in a very good way, with not so much water, and when we go out from the box [on race day] there was not so much water.
"And then in the last part of the grid procedure the rain stopped. I said 'put the medium', they put the medium, but when we started the race, big rain started and then it was so difficult because every time the rear temperature was going down and down.
"And yeah, then I crashed. Fortunately I am OK physically but it's true that I need to learn about my mistake, because the decision was not the good one. I was the only one with the medium.
"I don't know why but sometimes when I take the decision in the last moment, it's the correct one. This was my first big mistake of the season. Fortunately it's the last race."
Marquez, who said he was left "confused" by the feeling he had in third practice, admitted he would not have made the wrong tyre choice if the title fight had not been over.
"What I needed was [to be] fighting for the championship," Marquez said. "If you fight for the championship, your mentality is a different one.
"If I fight for the championship, I will choose the same option like the others. Why? Because then I know I have the same options, the same tools to arrange the best result."