Jorge Lorenzo says he found his switch from Yamaha to Ducati at the start of last season harder than stepping up to MotoGP as a rookie.
Three-time MotoGP champion Lorenzo was lured away from Yamaha by Ducati for 2017, but the partnership fell apart earlier this year after a season-and-a-half of inconsistent results.
Lorenzo has won three races since Ducati decided to ditch him for 2019, and has since completed a deal to join Honda in 2019 alongside Marc Marquez.
Reflecting on his spell at Ducati in an exclusive interview, Lorenzo told Autosport just how tough Ducati's bike was to adapt to after nine years at Yamaha, claiming that stepping up from the 250cc class to MotoGP in 2008 was an easier transition.
"I always get there," said Lorenzo. "I have the talent to be fast on a bike especially because, let's say, I am a sponge.
"I work a lot and if things don't work, I work twice as hard.
"With the Yamaha I barely touched the rear brake, and I released the front brake a lot sooner to increase my speed in the corners.
"With the Ducati it's completely the opposite: you gain your time at the braking points, blocking the rear wheel at the last moment and going in crossed, taking benefit from the acceleration on exit.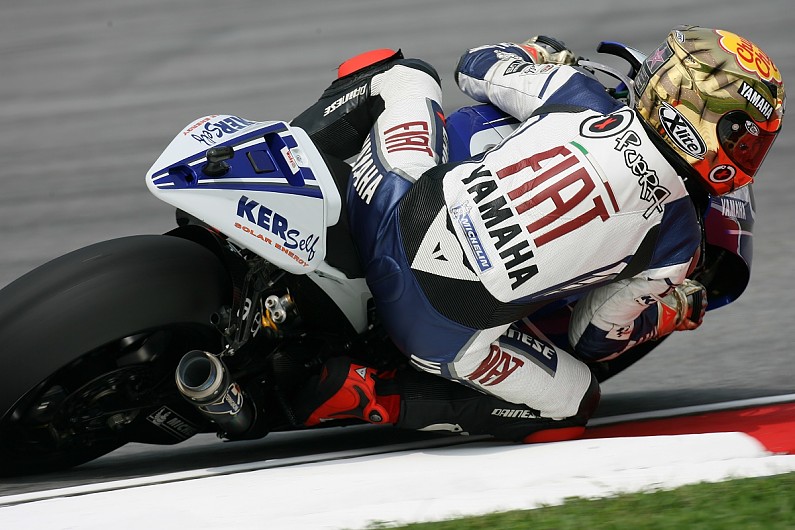 "For me it was like changing categories. I would say that stepping from the 250cc Aprilia to the Yamaha MotoGP bike was less dramatic than my arrival to Ducati.
"The Aprilia was less nervous than the Ducati, which was perfect for my style. The Ducati bike was the opposite to me and that is why I was in shock the first time I tried it.
"But I insist, I always get there. I lived that in 125cc, then in 250cc and also in MotoGP.
"The problem is that some people thought I was going to be champion with Ducati in my first year.
"I had Marquez in front, who had raced with Honda for five years at that time."
Lorenzo admitted he "underestimated" what it would take to be competitive on the Ducati, but pointed out that the Italian marque's one and only MotoGP title - with Casey Stoner in 2007 - came in unusual circumstances.
"I thought I was going to be faster from the beginning and it wasn't like that," Lorenzo said.
"But it is also true that Ducati has only won a single title in all its history and it was in a particular year: they had Bridgestone tyres and 30bhp more than the others.
"Stoner is a top rider, and after 2007 he kept winning races but it wasn't the same."